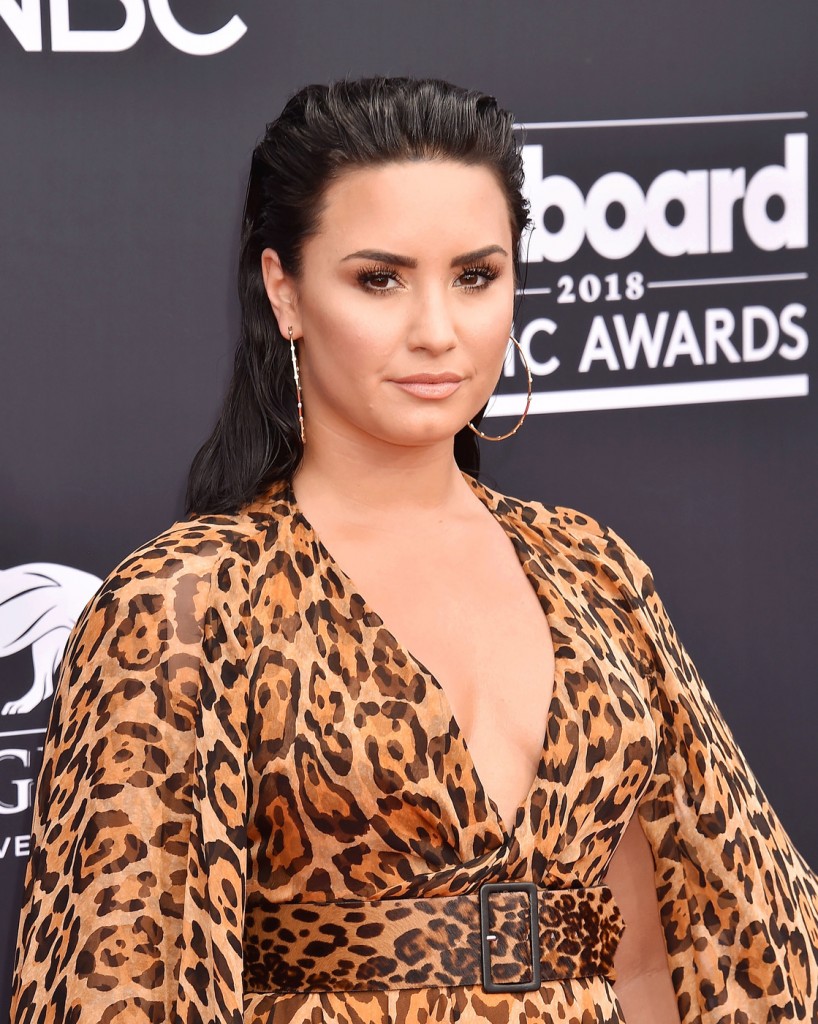 Before this latest incident I used to like Demi Lovato, her music is generally catchy and good – she can really belt it out, and lately she's seemed like she has her act together. Demi has a history of showing her ass on social media though, and that happened over the weekend again during a Q&A on Twitter. She was asked about the "funniest prank" she's ever pulled and her answer was awful.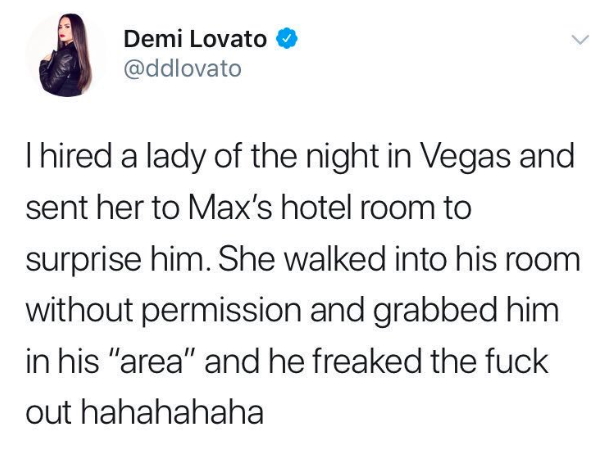 That's just unacceptable, not only to do that to someone of course that's planning for them to be sexually assaulted, but to laugh about it too. Even if she didn't know that the prostitute would grab her bodyguard, she still hired a sex worker to "surprise" him and then bragged about the fact that the woman assaulted him. Then, when Twitter users called her out for that she got defensive, played the victim and then eventually issued a literal "I'm sorry if you were offended" response.
I swear I could tweet something about craving jelly beans and it would offend someone.

— Demi Lovato (@ddlovato) June 3, 2018
For all of those coming at me rn, listen to the lyrics of Warrior and maybe you'll have more compassion for someone who made a simple mistake. Of all people I know about sexual abuse. You don't have to educate me.

— Demi Lovato (@ddlovato) June 3, 2018
So sorry if anyone was offended 😔

— Demi Lovato (@ddlovato) June 3, 2018
That's just the thing… people DON'T know my full story.. https://t.co/0x8uU7gdDv

— Demi Lovato (@ddlovato) June 3, 2018
I'm sorry for whatever happened to Demi, which she's not ready to discuss and that is her prerogative. Bringing up her own history of sexual assault does not shield her from responsibility when she does it to someone else however. This was so wrong and mean. I was willing to give Demi a pass for her past behavior as most of it happened a few years ago. After this recent incident all of that just seems like more evidence that she's a narcissistic a-hole who only cares about herself. People are telling her that she hired someone to assault her bodyguard and she's responding "what about meeeee?"
imagine comparing craving jelly beans to sexual assault

— mikaela (@hellosweetener) June 4, 2018
History of sexual assault/abuse means nothing, it's harassment no matter if the person(male or female) didn't consent, this is not a prank. Realize as a fan it's your duty to correct your idols when they make a mistake.

— Caio Lucas (@Caio_Targaryen) June 4, 2018
She paid a woman to "prank" her friend and the "prank" consisted of him getting sexually assaulted and then she laughed at it?After that she compared making a joke about sexual assault to JELLY BEANS?!?!?! AND LATER ON SHE PROMOTED HER SONG?!??!GOODBYE

— . (@epicisverytras0) June 4, 2018
This is Demi and her bodyguard, Max, out in Paris yesterday, where she's on tour. Max has tweeted that he's fine with Demi's "prank" and he still works with her, for what it's worth.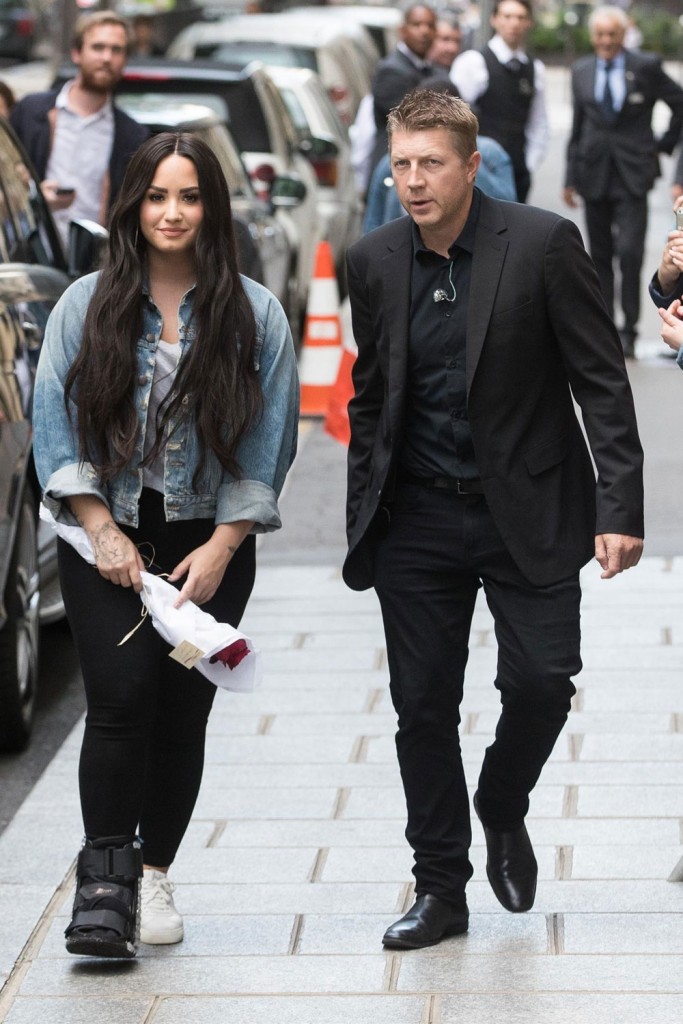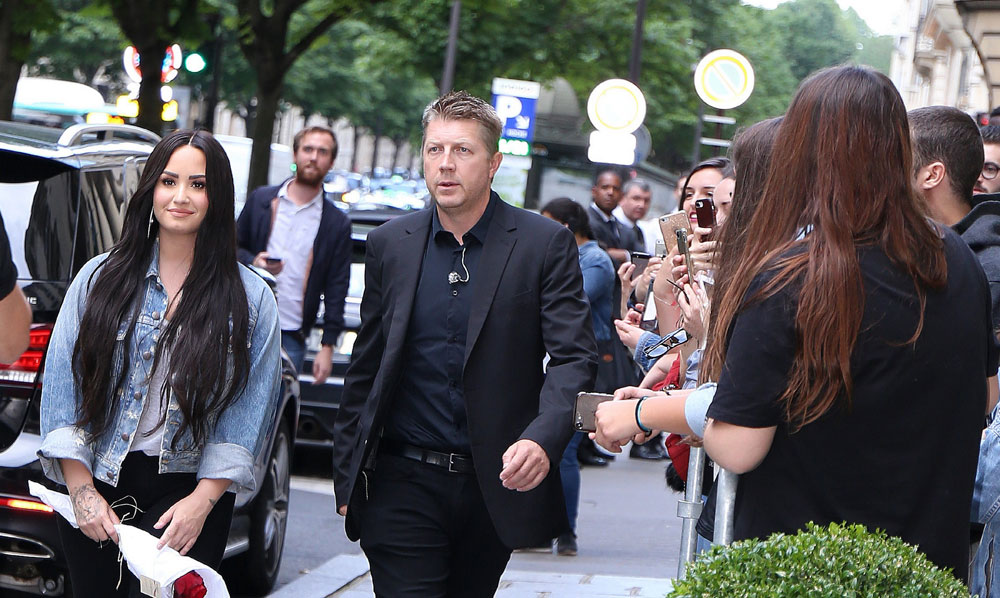 Screenshot of Demi Lovato's tweet via The Huffington Post. Photos credit: Backgrid, Pacific Coast News and WENN