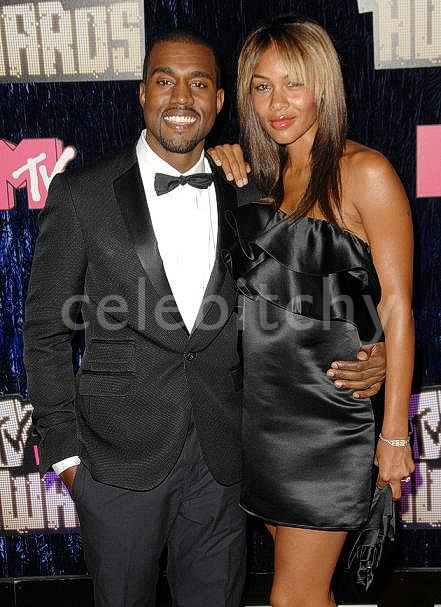 Kanye West is always there with a kind word and a hand on your shoulder. Or to publicly bitch and moan and throw a conniption fit. For such an incredibly boring show, the VMAs managed to produce a good bit of drama this year, at least backstage. Not like the old school VMAs, where some random member of Rage Against the Machine would jump on stage, hurling his body to inexplicable heights before finally resting on some bizarre/artsy looking piece of the set. Yeah we all know he was probably paid by MTV to do it to liven up an otherwise dull show, but at least he did it. This year the biggest thing on stage was Britney's lack of anything good. Yeah it was embarrassing and she should go dig a hole at the bottom of the ocean and stay there, but she didn't collapse and she kept her clothes on – so in my book, she could have at least failed in a more spectacular fashion. The really good drama was behind the scenes. Tommy Lee and Kid Rock getting into a fight over their mutual love toy, Pam Anderson. Ashanti could only laugh hysterically when a reporter asked her what she thought of Britney's performance. But of course the best drama, and biggest pouting, came from Kanye West. Famous for his "Jesus Walks" song, Kanye has an ego that's kind of embarrassing. Jesus wants you to chill, Kanye.
"Kanye West, a virtual shut out at the Video Music Awards on Sunday night, threw a hissy fit in front of cameras and crew backstage as the MTV show was coming to an end. While waiting for a an elevator, West, 29, began yelling about losing all five categories for which he was nominated, including male artist of the year.

"'That's two years in a row, man … give a black man a chance,' said West, barking his misery at the nearby reporters. 'I'm trying hard man, I have the … No. 1 record, man.' This outburst followed Kanye's withering commentary on Britney Spears, who he criticized for not having any relevant recent hits.
[From Monsters & Critics]
Last year Kanye freaked out at the MTV Europe awards, when his video for "Touch the Sky" didn't win. Kanye bum rushed the stage, grabbing the microphone from the winners and unleashed an expletive-laced tirade. He said, "'Best video should have been mine. I should have won. It cost a million dollars, Pamela Anderson was in it. I was jumping across canyons! If I don't win, the awards show loses credibility.'" Way to keep your ego in check dude. Um, also, if Kanye West doesn't win, little children will cry and have to eat Spam. If Kanye West doesn't win, wars will break out in peaceful mountain villages. If Kanye West doesn't win, happiness will no longer be an emotion that humans are capable of feeling. If Kanye West doesn't win, the universe will implode!
Picture note by JayBird: Here's Kanye at the 2007 GQ Magazine Men of the Year Awards on September 4th. Image thanks to PR Photos. Header image of Kanye yesterday at the VMAs in Las Vegas. Image thanks to Splash Photos.