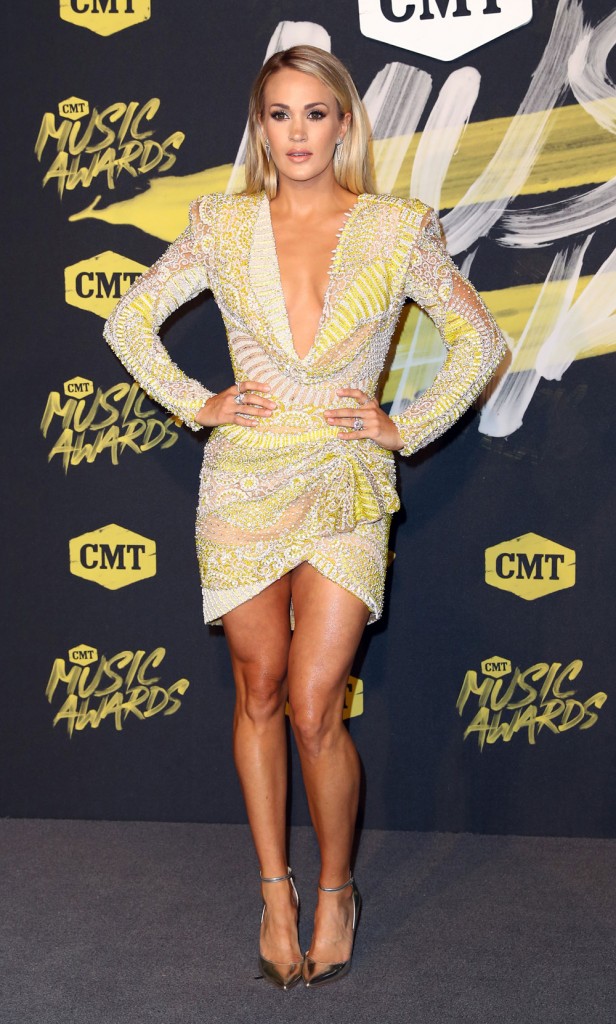 I know a majority of you have Carrie Underwood burnout but I can't help it, I still like her. The woman is so Type A and she's been so controlling around the fact that she suffered a facial injury and reconstruction that there are conspiracy theories that it was a cover story for something. Just look at her at the CMT Music Awards last night though. She's done up to a T and is wearing an intricately beaded tight mini dress with a deep v neck and some awesome shoulder pads. I'm mildly disappointed that her hair isn't teased up to high hell as that's what this dress calls for. Carrie's husband, Mike Fisher, also came out for her. Everything you need to know about Carrie is evident when she's on a red carpet.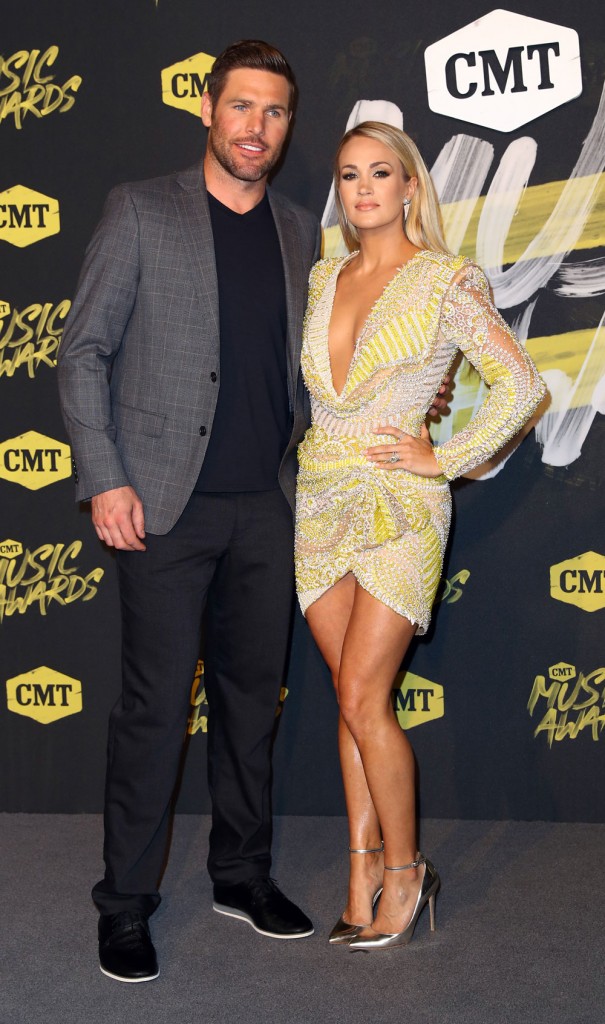 Carrie performed "Cry Pretty," which you can see a clip of here and sh ewon Female Video of The Year, for "The Champion" featuring Ludacris. Carrie has won more CMT awards, which are determined by fan votes, than any other artist in history. Blake Shelton took home Video of The Year and Male Video of The Year for "I'll Name The Dogs." Here's a link to the full list of winners.
Kelly Clarkson performed "American Woman," Just Jared has that performance. She was looking really cute last night in a full length black gown with a high slit and large rhinestones at the shoulder and waistline. I am here for the shoulder pad comeback. Her makeup is really garish though and her lipstick was overdrawn. You can do an 80s look without the bad styling too. (Except for the hair. How I would love to see trashy 80s hair again.)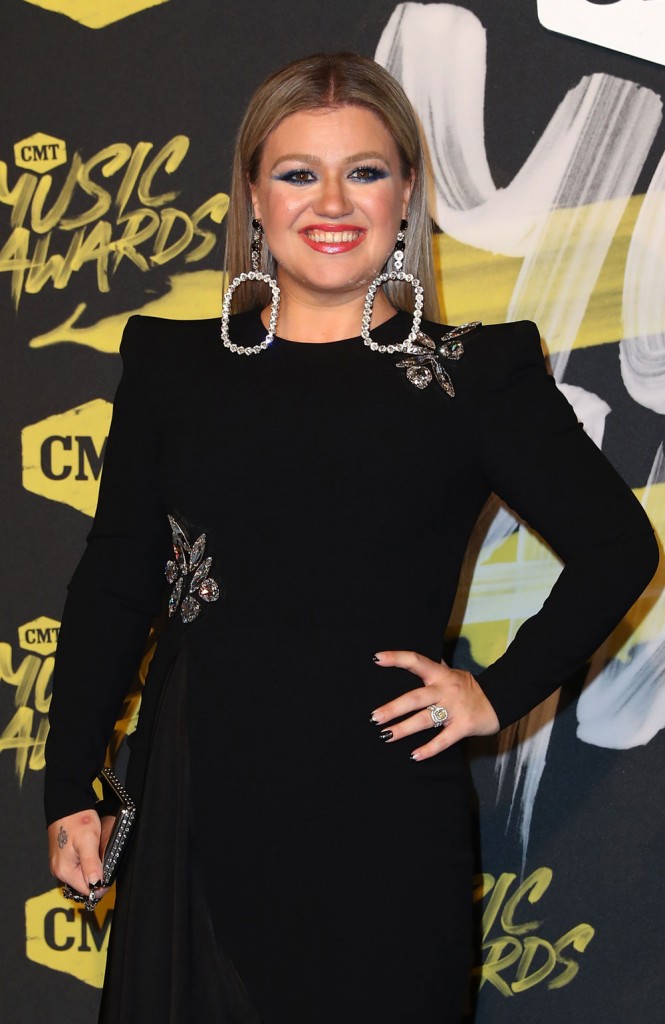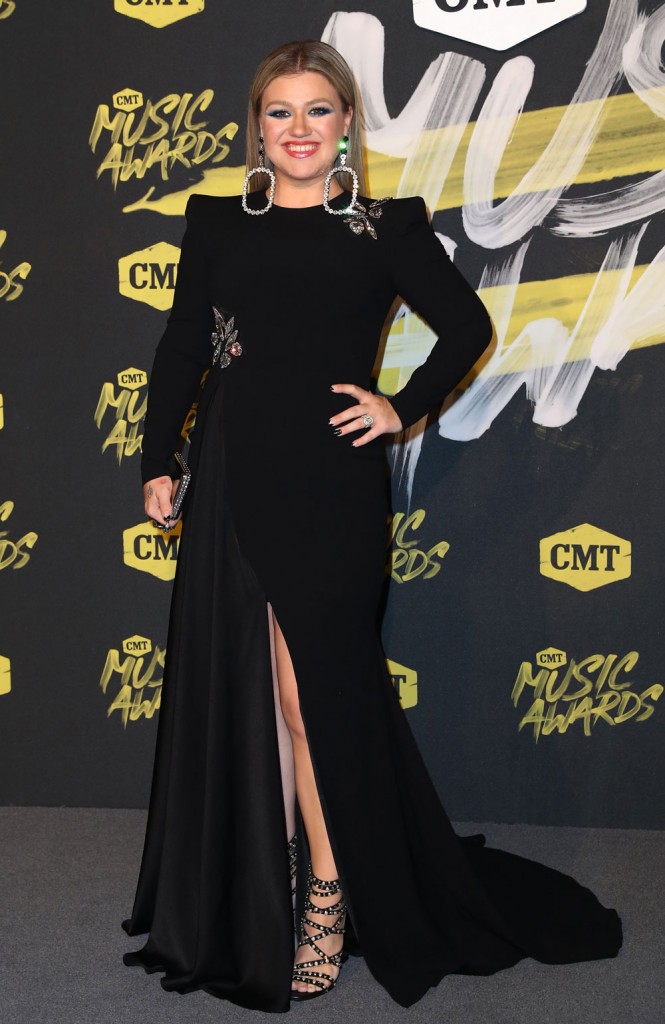 Lindsey Vonn was there with her new boyfriend, a hockey player for the Nashville Predators (Carrie Underwood's husband's team), named P.K. Subban. She gave a sourced statement to People and everything, which makes me wonder if this woman ever learns! Also she looks gorgeous, that dress fits her like a glove and I love the cool way it's draped and folded along the bodice.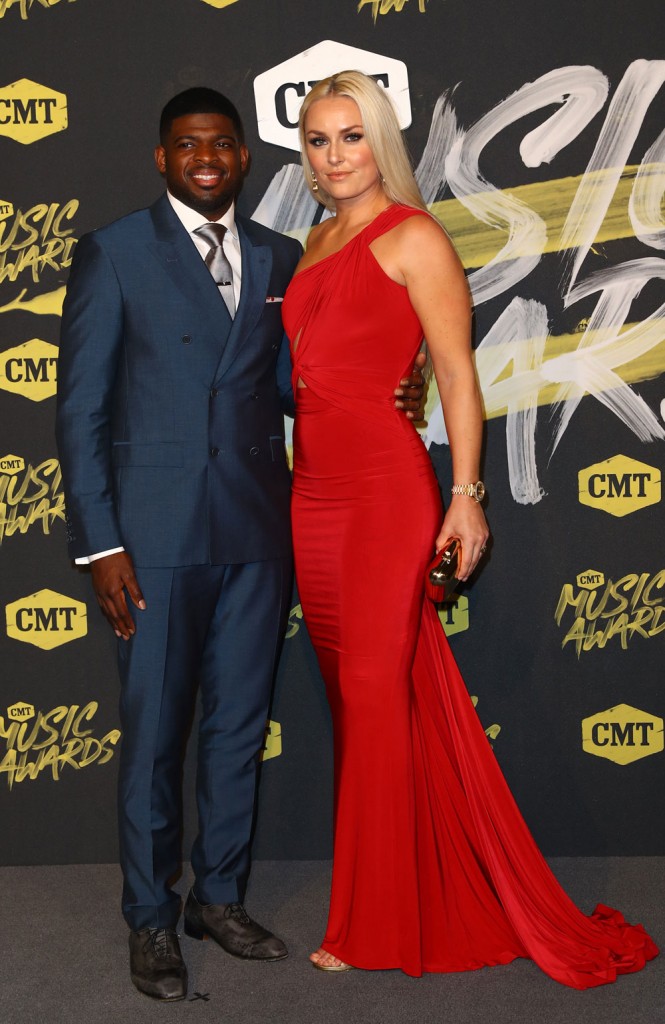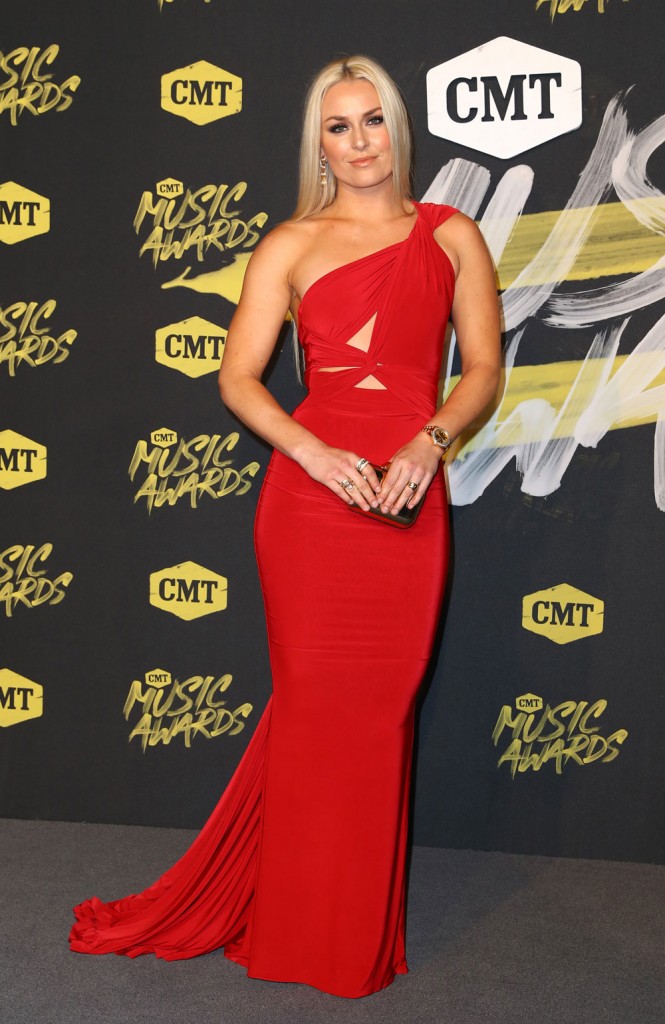 Lauren Alaina wore this goofy mullet dress which had a weird brocade overlay with one giant shoulder ruffle. Just no. Something nice – I like her hair and makeup.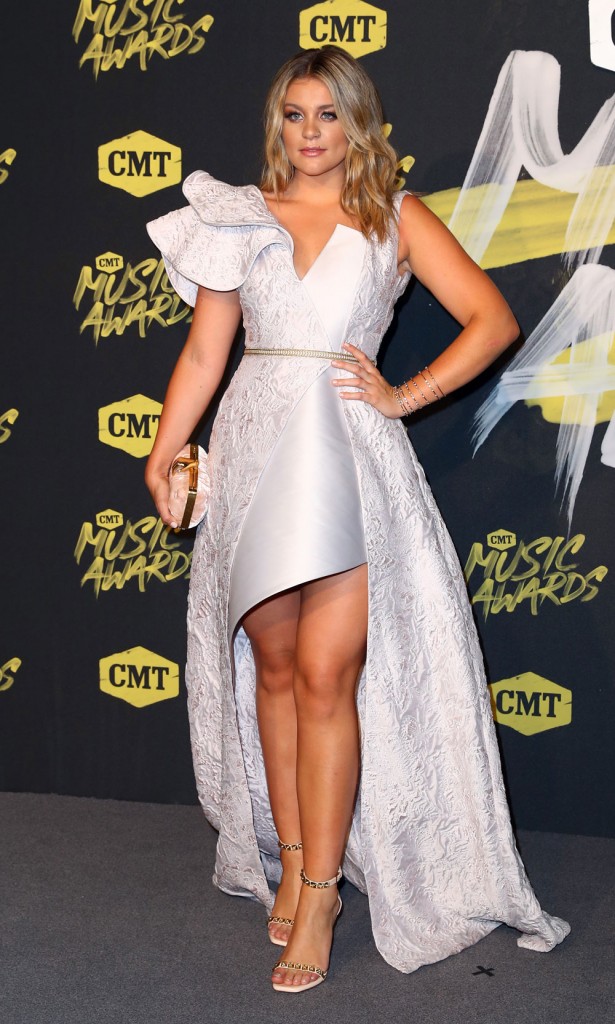 Honestly I don't pay much attention to Kelsea Ballerini but she got married six months ago and she's clearly still in the honeymoon phase with her husband, Morgan Evans. (He's also a country star.) They were all over each other on the red carpet. I like her little sequin bra top and pants combo, that's really cute and suited for this event.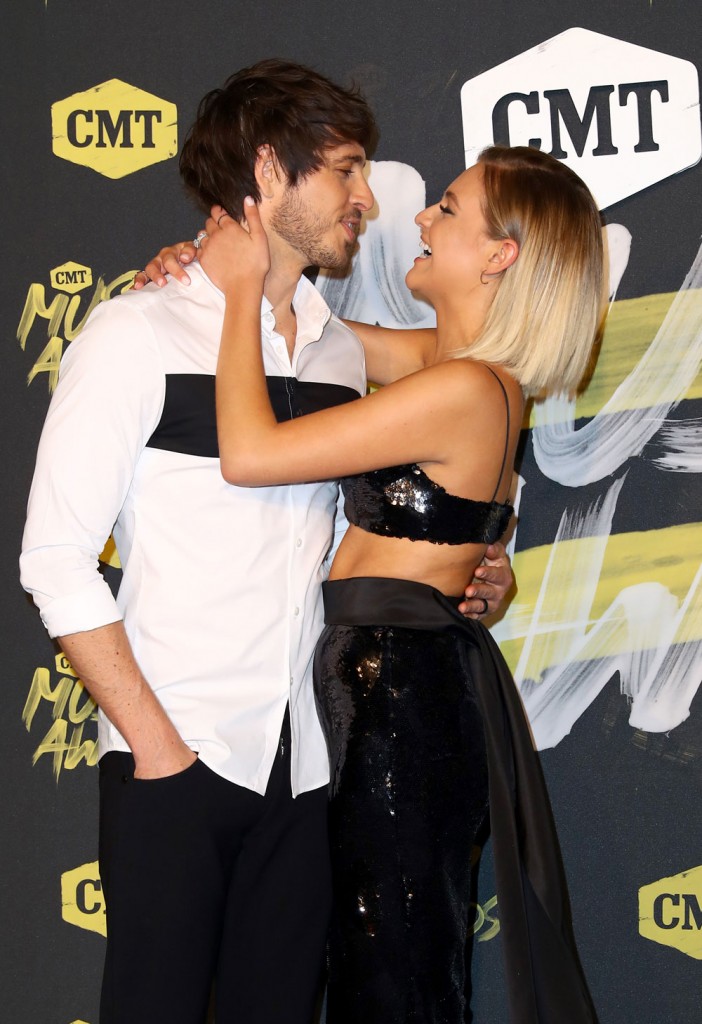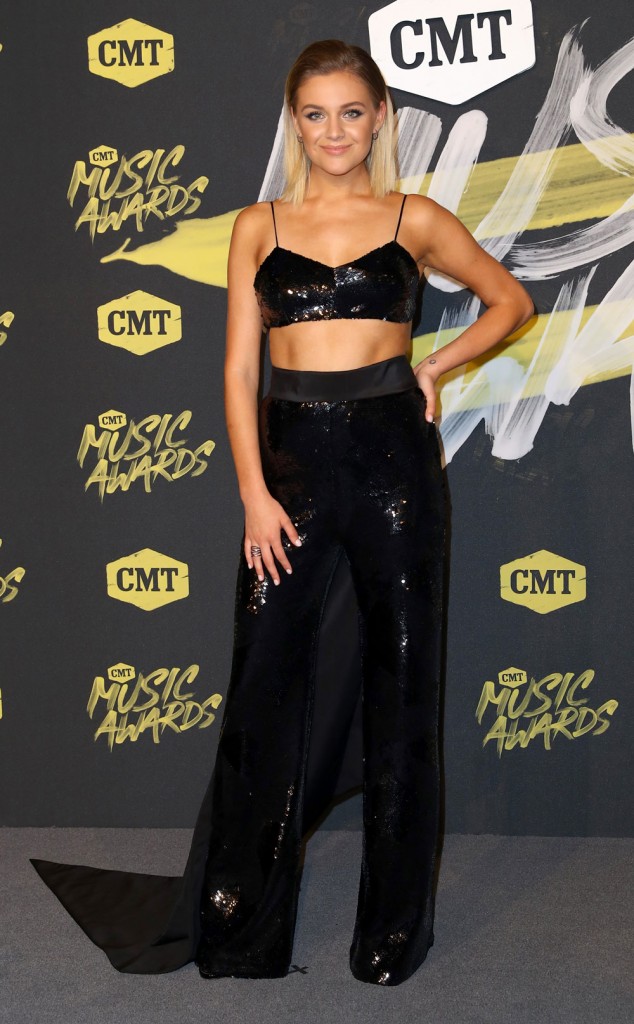 Here's Sugarland's Jennifer Nettles and Kristian Bush. Nettles is so pretty but that dress looks like fancy lingerie.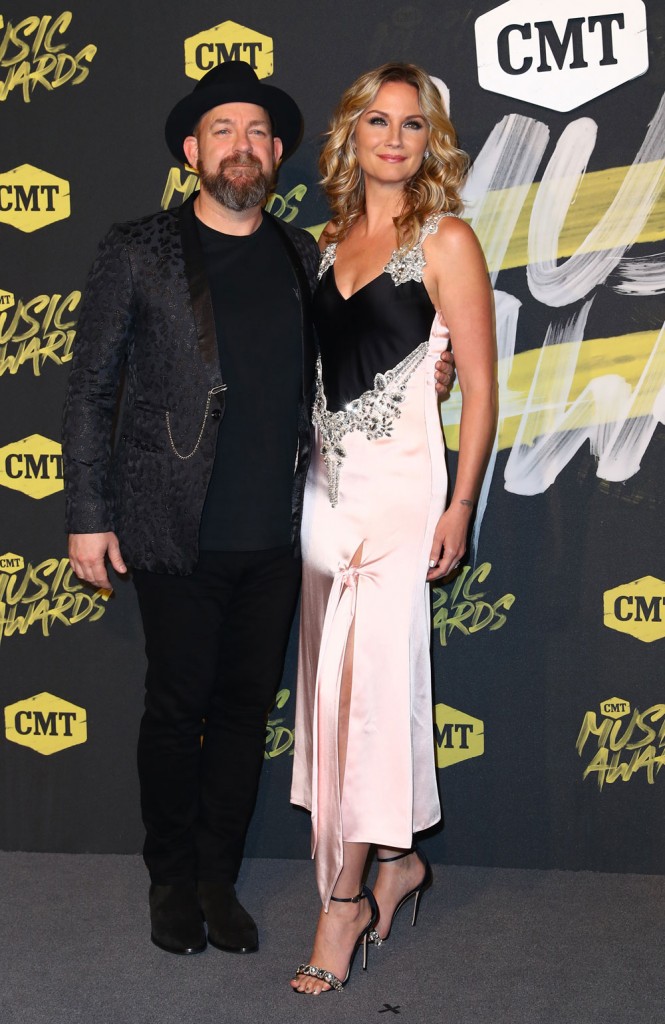 photos credit: WENN