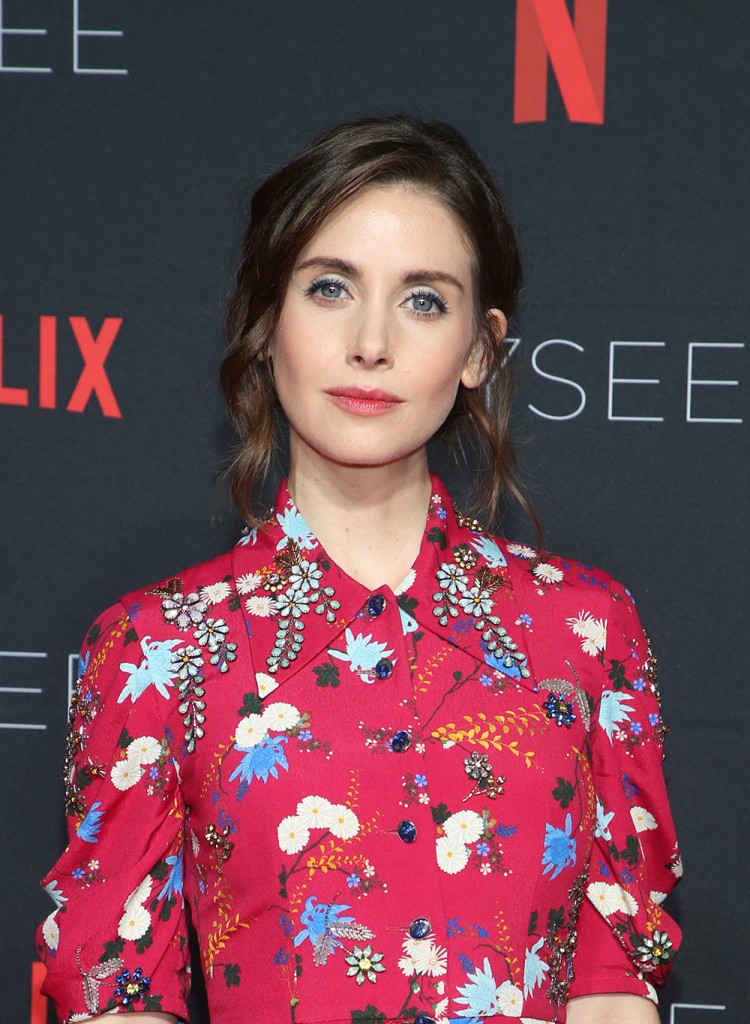 In their ongoing efforts to keep me indoors for the entire summer, Netflix posted the trailer for the upcoming second season of GLOW on Monday. In the new season, which debuts on June 29, the lady wrestlers gain fame, fans and risk getting the axe. The still-strained friendship between Ruth (Alison Brie) and Debbie (Betty Gilpin) is also featured. All this, a soundtrack that makes me miss my teenage years and lots of big hair too. And, may I just take a moment to say that as much as I love Alison Brie, Betty Gilpin and Marc Maron on this show, I think my absolute favorite actress on this show is Gayle Rankin, who plays She-Wolf Sheila. She gets a very dedicated fan this season. I am so excited.
At least the cast is starting the promotional tour, to help get me through the next few weeks. In a cute video for Vulture, Alison toted the benefits of Summer's Eve feminine spray for the cast because, as she put it, "80% of the [wrestling] moves somehow involve one person's face in another person's crotch." Alison's stunt double had brought some on set as a joke, but it became such a part of filming that the company sent them "a large box of products" for season two.
GLOW has brought some talented female actresses, writers and directors into the spotlight, which is really awesome, but it can only do so much. At an FYC brunch event back in May, Alison was asked if she felt there were better roles for women now and she replied that, while working on the show, "I'm like, 'Everything's changed, and this is the future.' And then we finish production and I'm released back out into the wild of the industry, and I'm very disappointed. [We're] paving the way for that to be a more constant reality. I don't know that we're there yet."
Another interesting take on the show came from Betty. During a recent cover story and interview with Entertainment Weekly, she compared GLOW to another female-focused show on another streaming service, The Handmaid's Tale:
"When people say GLOW is hilarious, I'm like Oh really? Cause I feel like I'm ripping out my soul," says Gilpin with a laugh. "I think that the cast of The Handmaid's Tale and the cast of GLOW as two groups of women that live in all of us. Like, hey: I've got a team of Sylvia Plath cannibals and I've also got a team of feminist Muppet clowns, and this whole time I've just been pretending to be Marcia Brady zoning out at brunch."
Watch the EW video. It's great. It made me love Betty even more . I am not sure if June 29th can come soon enough. Well, wait, it can. I still have to get through The Unbreakable Kimmy Schmidt…and 13 Reasons Why…and The Staircase. Thanks for the unintended sunburn prevention, Netflix.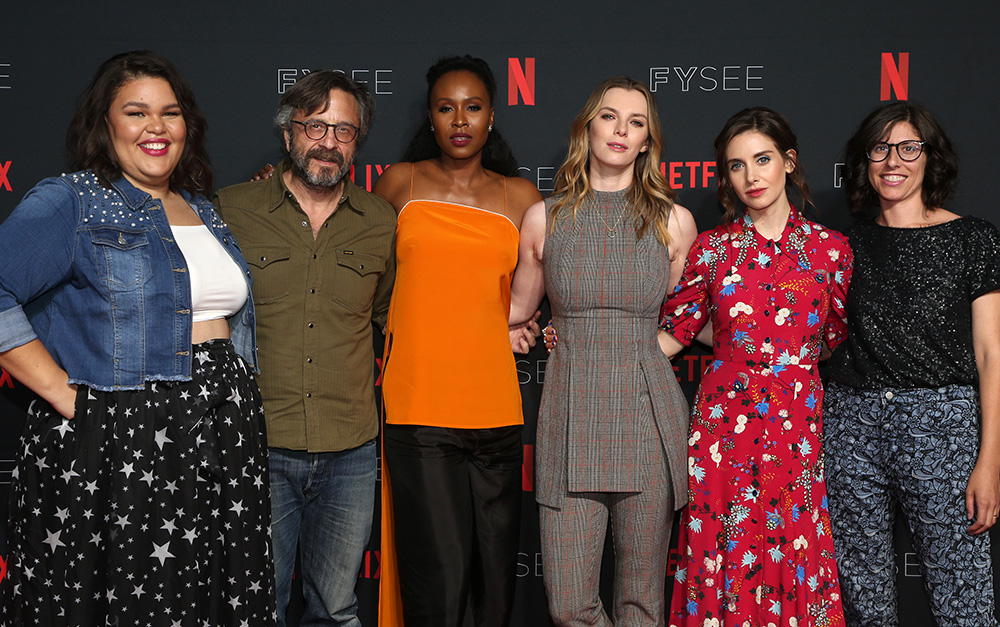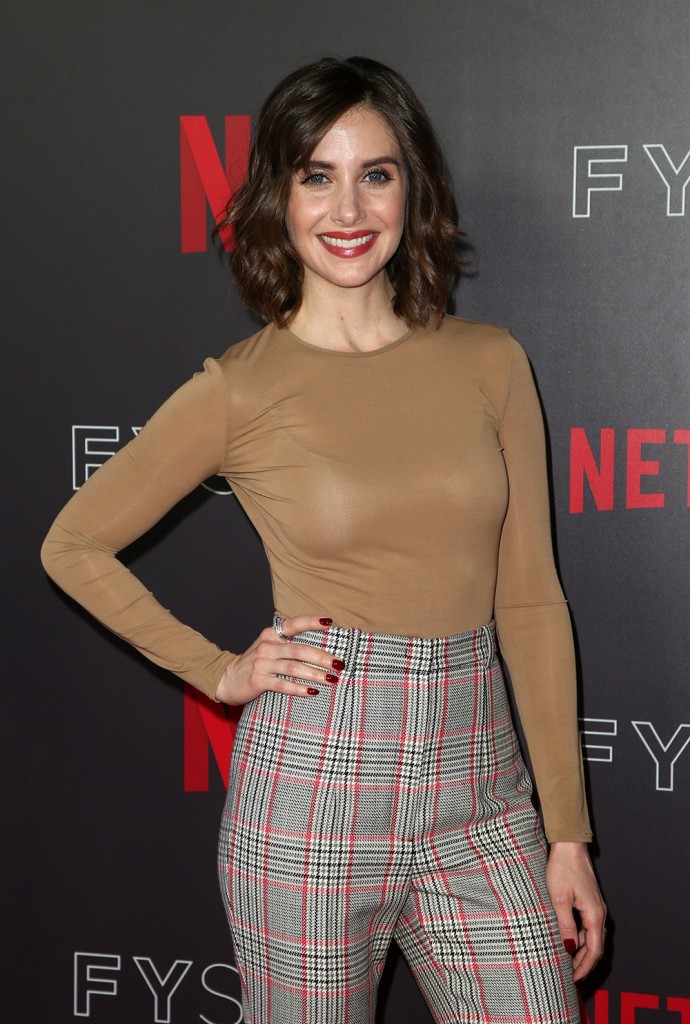 Photos: Getty Images, WENN.com