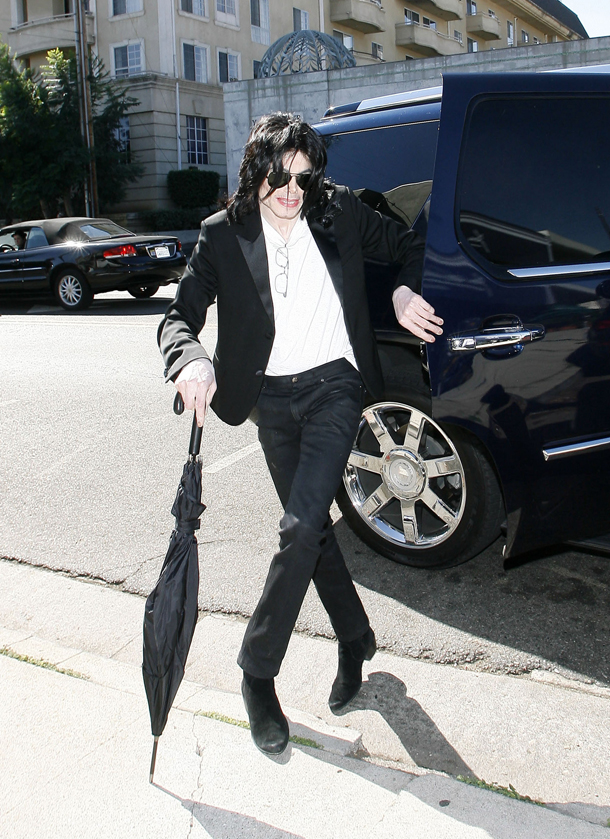 Several interesting developments happened this afternoon regarding Michael Jackson. Earlier today we told you that Michael is not his oldest two children's biological father – his dermatologist, Dr. Arnold Klein is. (In related news, police want to question Klein about any drugs he may have given Jackson). It was reported that presumed biological mother Debbie Rowe was in fact a surrogate and also not the children's biological parent. This explained why she didn't seem as attached to them as one would expect – and added another foot to the already mile-high legal issues. However an hour ago Debbie's lawyer told Radar that she is indeed the children's biological mother.
Reports that Debbie Rowe is not the biological mother of two of Michael Jackson's children have been presented as fact by numerous outlets.

But in an exclusive interview with RadarOnline.com Rowe's lawyer Marta Almli sets the record straight and says without a doubt Debbie is the mother.

Almli told RadarOnline.com exclusively:"We refuse to be drawn into addressing the various rumors and speculation swirling in the media. The vast majority of what is out there is untrue.

"Particularly hurtful and insidious is the most recent rumor — which is entirely false — concerning the maternity of the children. Ms. Rowe is the biological mother of the two oldest children."

And there you have it.
[From Radar]
The custody of the children is getting incredibly complicated. Obviously a great deal of it will hinge on whether or not the children have a living biological parent that wants custody. Presumably Dr. Klein signed away his rights when he donated sperm, but everything's completely up in the air in regards to Rowe. Another part of the custody issues that Michael never legally adopted the children – who knows what could happen if they're legally declared not to be his kids?
We've learned Michael Jackson never adopted his three children, even though he's not the biological father.

We broke the story that neither Jackson nor Debbie Rowe are the biological parents of Michael Jr. and Paris. And Michael was not the biological parent of Prince Michael II either.

Now here's the rub. We've learned Jackson never filed legal papers to adopt any of his children. Legal experts tell us Jackson would be presumed the father but it's not conclusive by any means.

As for why Jackson didn't formally adopt — we're told at the time the kids were born there was no third party whom he believed would try and claim custody. For some reason, Jackson never thought Debbie Rowe would mount a custody challenge.
[From TMZ]
There have been several reports floating around about Jackson fans committing suicide since he died – I've read anywhere from one to a dozen, depending on the story. The reports seem like they're embellished, and stories of this nature tend to come out when someone as famous as Michael Jackson dies. So far it's mostly internet rumor.
Michael's body will be returned to Neverland Ranch of Friday for a public viewing and service. Often the families of celebrities just have a private service – which the Jacksons are also doing on Sunday. It's nice of the Jacksons (some would say good business strategy, but I'm going with optimism here) to give the public a chance to be a part of the mourning process. It sounds like he'll likely be buried in his hometown of Gary, Indiana, but it hasn't been decided yet.
Jackson had such a funny relationship with his fans, alternately pulling closer and pushing away. But it seems like he ultimately wanted to connect with them and felt an immense pressure because of that. I'm sure his final memorial will be a fitting tribute.