Embed from Getty Images
Back in October of last year, Foo Fighters were on The Late Late Show with James Corden, joining James for his always entertaining Carpool Karaoke segment. After a 6-hour filming day, fearless Foo leader Dave Grohl said that the experience was "uncomfortable." What you might not have heard was that Dave's comments seriously annoyed James, and he responded with an angry text.
The Foos, currently touring Europe behind their Concrete and Gold album, performed in Manchester, England earlier this week, and shared the details of the exchange with The Sun. Dave said that after his comments made the news, he heard from James.
"I got a f***ing text from [James] that morning. He was like, 'What the f***, dude?' I was like, 'Oh my god, oh my god, oh my god!' I had to text him back and was like, 'No dude, that's not what we meant.' What we were trying to say was it was uncomfortable to sit in a car and try to sing our own songs.

"If we were singing Queen songs or Led Zeppelin songs or Beatles songs, it would have been fine. But to sit there and sing your own songs . . . we felt weird about it. I don't drive around Los Angeles singing to my own songs. So when we said it was an uncomfortable experience . . ."

"I felt so bad when it came out in the press — 'Foo Fighters had a terrible time, they hated the whole f***ing thing'. We didn't. He's such a sweet guy."
Fortunately, James and the Foos have been able to get past this and Dave and crew performed on The Late, Late Show this week. The band is just one of the many high-profile guests featured on the show this week, with episodes filmed at the Central Hall Westminster in London. Sir Paul McCartney joined James for Carpool Karaoke. Let's hope he speaks of the experience positively.
I'm a Foo Fan and was glad to see them back own James' show, but the absolute best thing that has come out of the London Late Late Shows this week was James playing a spirited round of "Spill Your Guts or Fill Your Guts" with my beloved CHER. It was like truth or dare, with the dare being to eat some unfamiliar foods. James refused to reveal who was drunk at Prince Harry's wedding and who he wouldn't want to do Carpool Karaoke with again (the Foo Fighters were not a choice) choosing instead to consume a thousand-year-old egg and a fish and chips with mushy peas smoothie.
CHER crunched on a dried caterpillar so she wouldn't have to reveal her top lovers (besides Tom Cruise?) and then was presented with a cow tongue she'd have to eat unless she could say something nice about 45. Once again proving she is the hero we need in these troubled times, she said "There's nothing nice about him" and took a bite of tongue. Brava.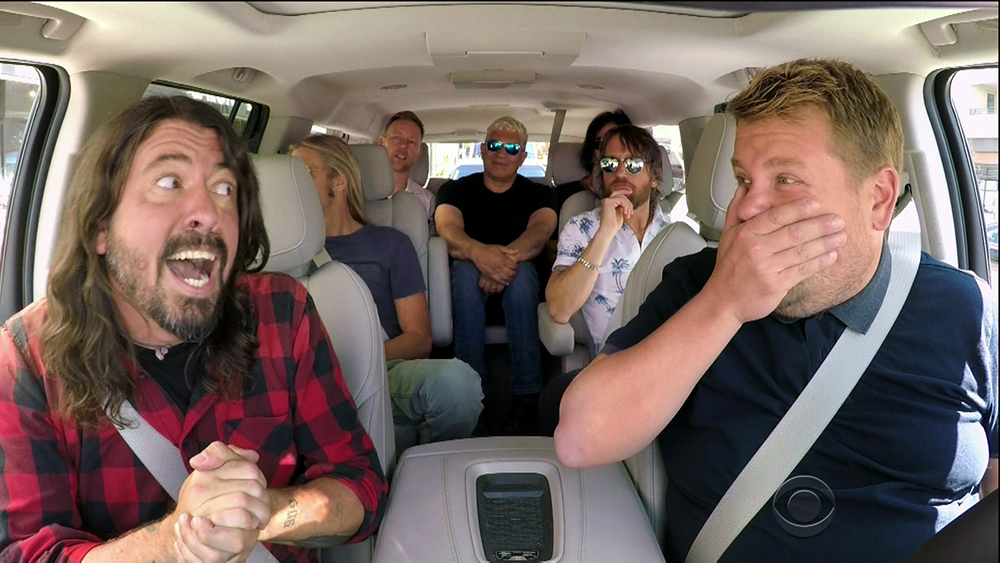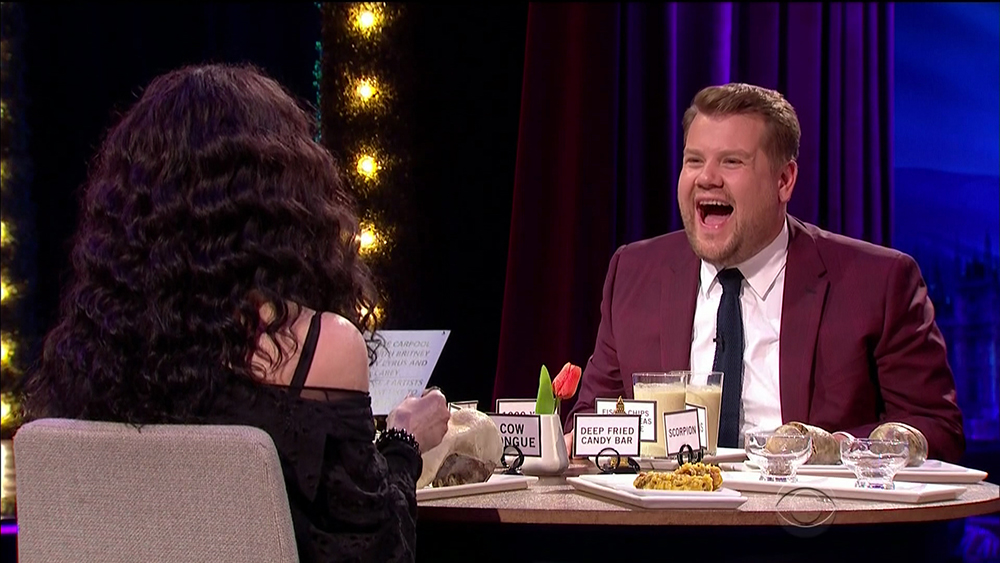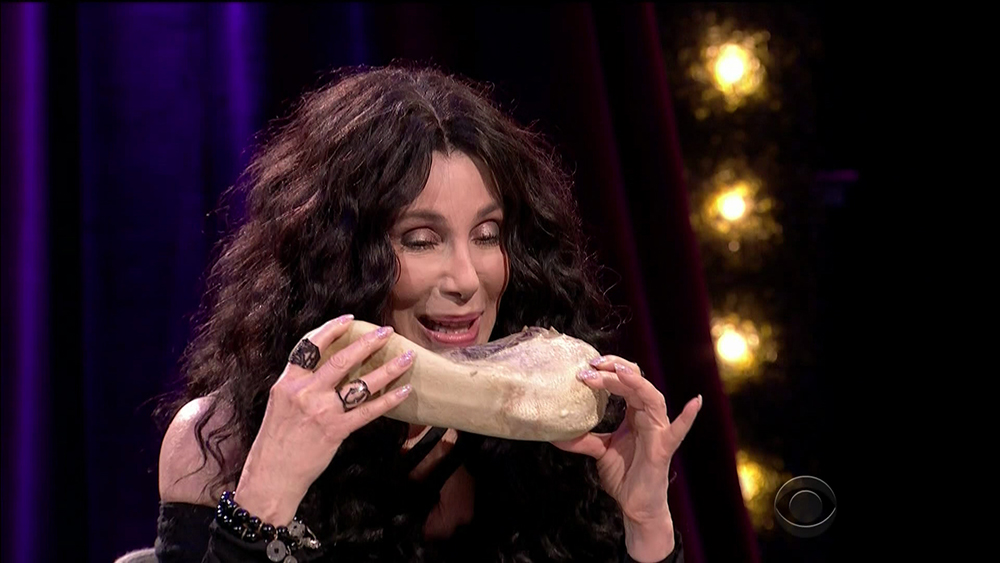 Photos: WENN.com, Getty Images