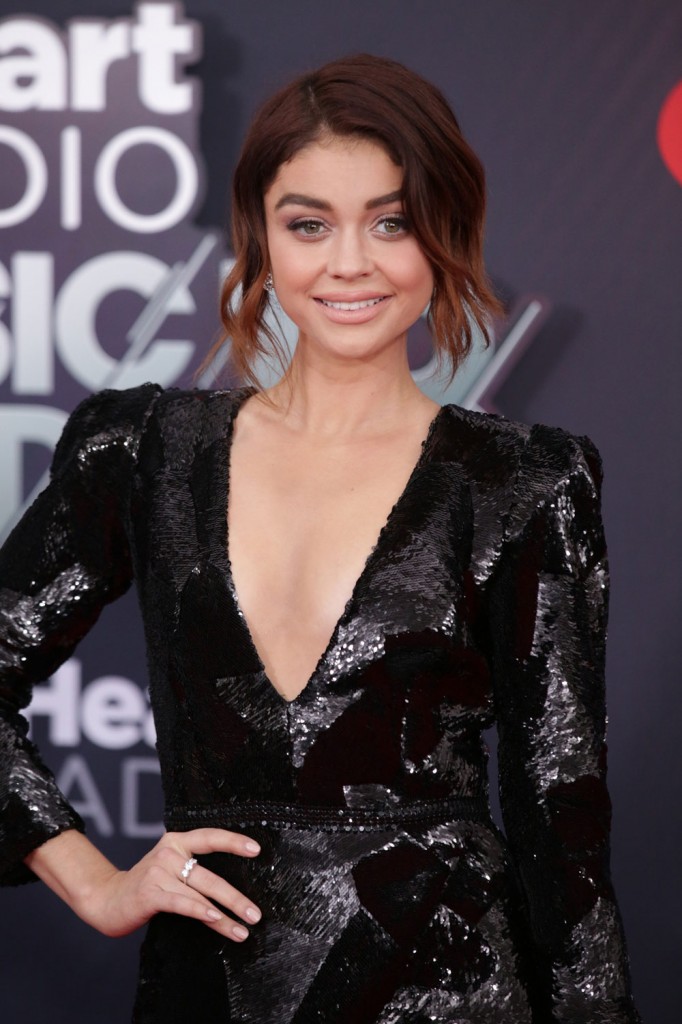 Doesn't it seem like there are a lot more unnecessary "holidays" in the era of social media? This one in particular was invented just so we can justify selfies (as if that needs a justification). Sarah Hyland celebrated "National Selfie Day" late last week (I can't, but at least it was started for charity) by posting the photo below, taken from the hospital, with a message about how she had to leave work. We know she has a genetic condition called kidney dysplasia, which is when the kidneys don't form properly in utero. She had a kidney transplant in 2012, donated by her father, and is on medication for that. It's unclear what she's suffering from here as she didn't say what it was, just that she had to miss work and was "torn from work against my will." This could be from steroids she takes for her condition, as she had a similar reaction to Prednisone in 2017. She also posted a photo cuddling with her dog the day before and wrote that her dog knew she needed treatment. Dogs are empathic that way.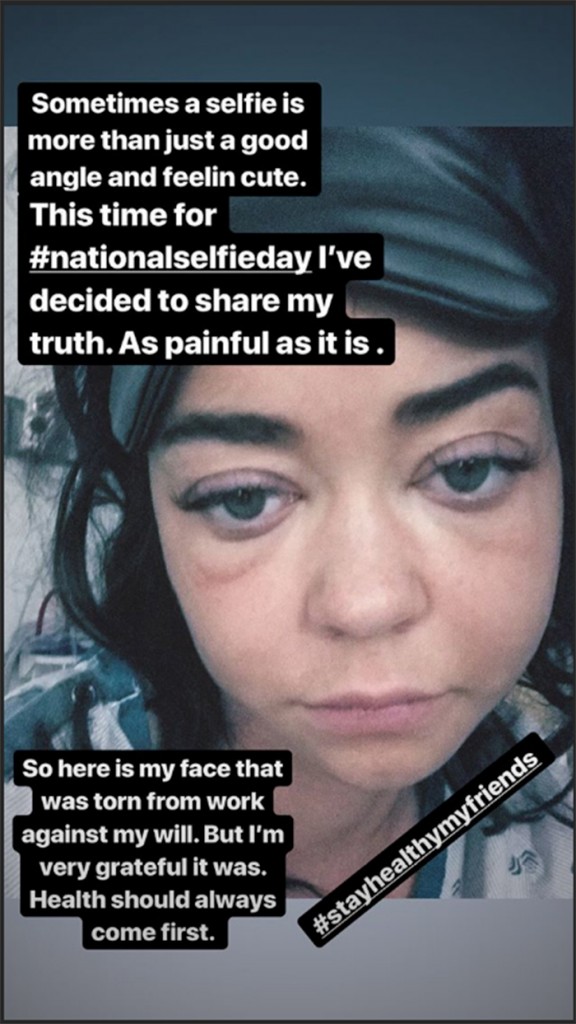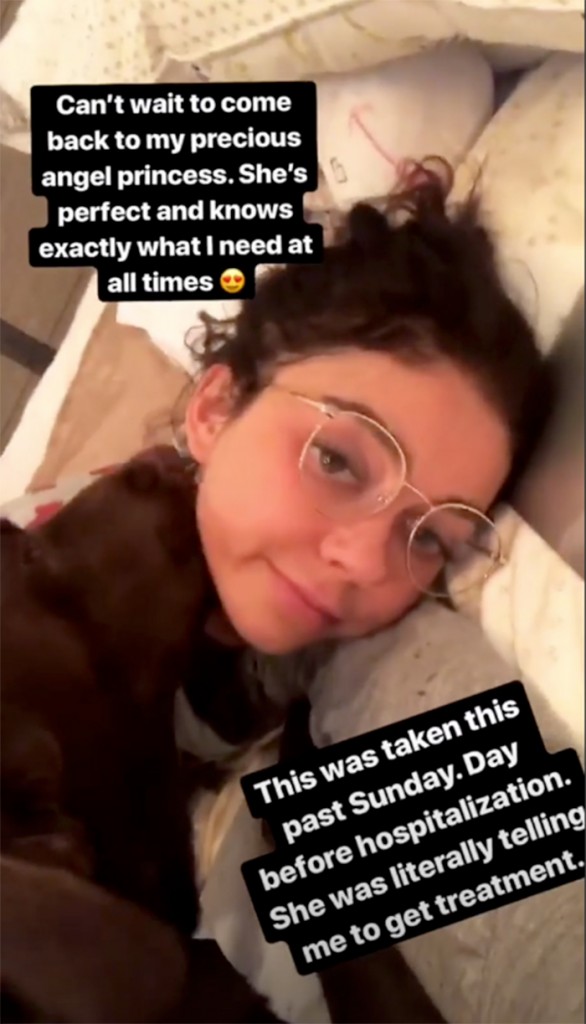 The good news is that Sarah is back at home and plans to return to work soon. I hope she's ok and that she continues to be ok. It's just a reminder that we need to listen to our bodies and take care of ourselves when things feel overwhelming.
In other news about Sarah, she's been with one of the Bachelor contestants, Wells Adams, since at least Halloween when they made their social media debut in costume as characters from Stranger Things. Wells posted a nice IG story for Sarah with a message that he misses her and is coming home soon.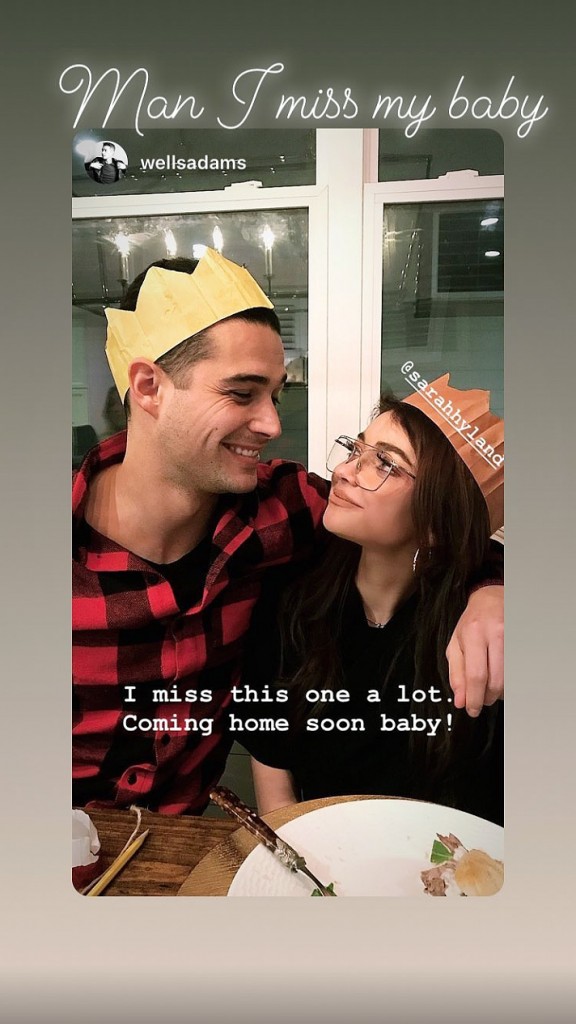 This is really sweet but this dude is away filming Bachelor in Paradise. I don't watch that show but isn't it about setting up all the Bachelor and Bachelorette contestants on second chance hookups? How can you seriously date someone from those shows? I would be so jealous. (Update: Thanks to HelloSunshine for pointing out that Wells is the bartender on that show.)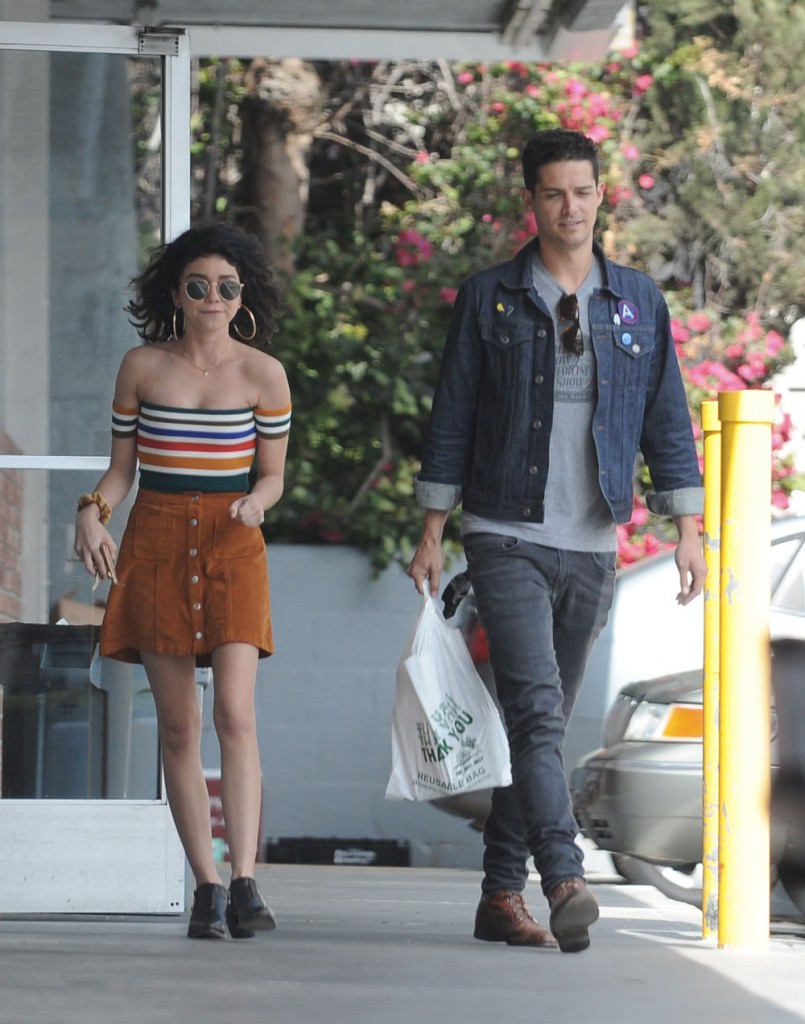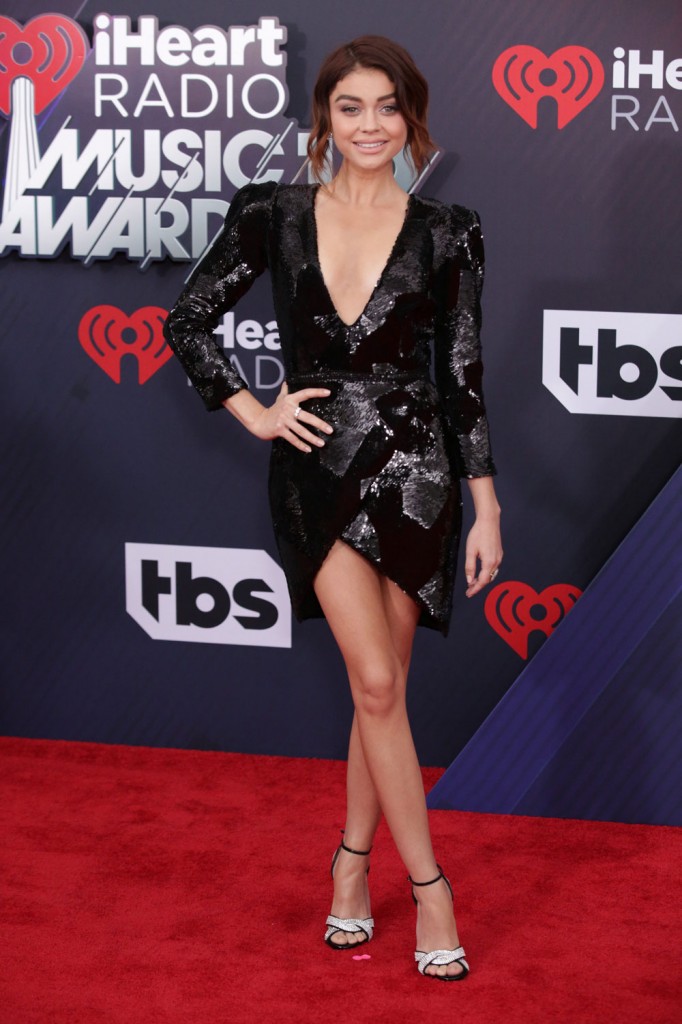 Hyland is shown out with Adams in late May and at the iHeartRadio awards in March. Credit: WENN. Other photos credit Instagram/Sarah Hyland/Wells Adams via US Weekly