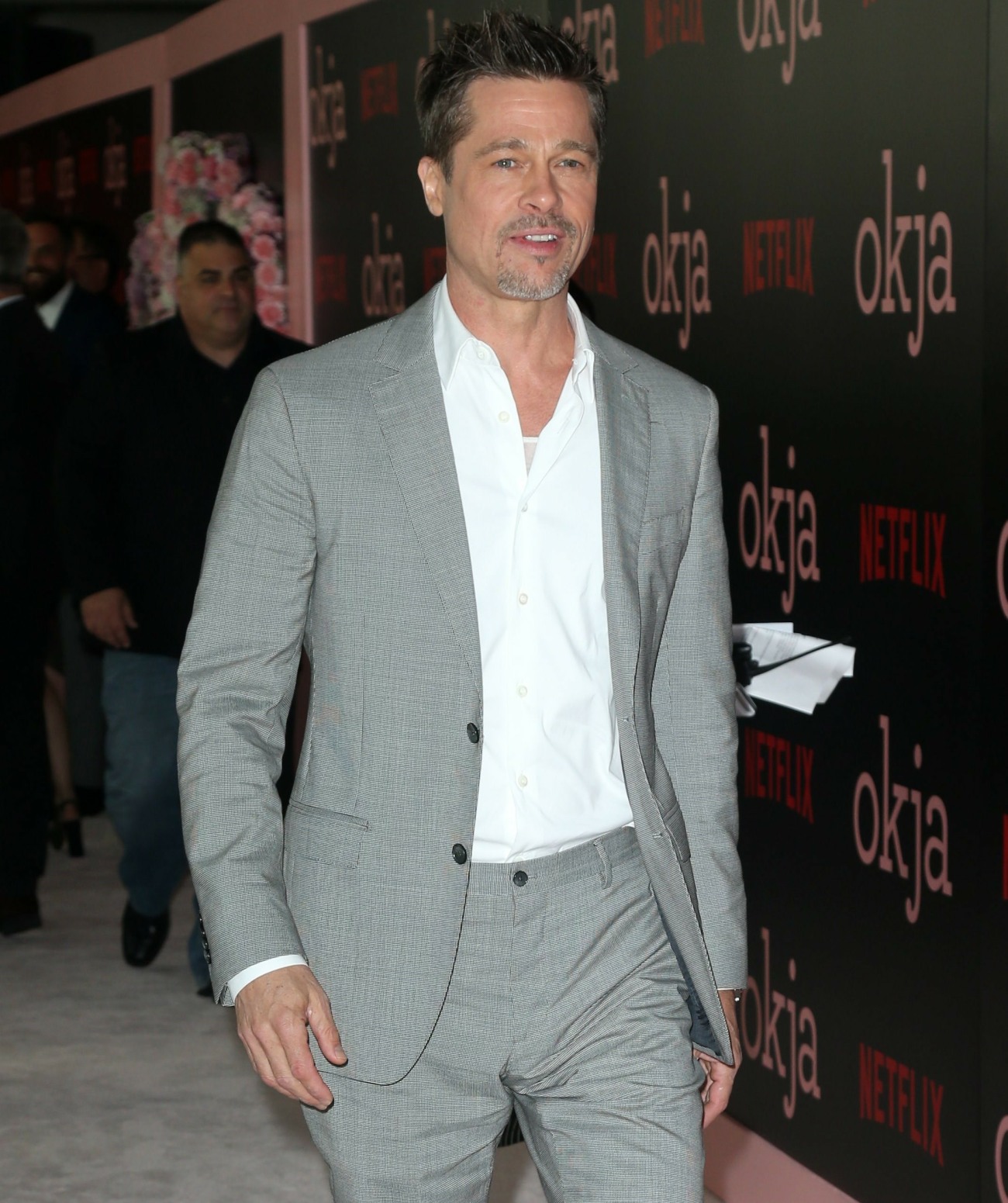 We can't go four full days without "someone" in Brad Pitt's team assuring us that Brad is totally fine now, in fact he's better than fine, he's happy and healthy and completely over Angelina Jolie and he's dating and he's happy being single and he thinks Neri Oxman is the most beautiful woman that he's ever seen. It doesn't really matter if every part of the story checks out, nor does it matter if no one really asked "but how is Brad doing?" The idea, from the perspective of Brad's team, is just to smother the conversation with enough vague information about how great his life is now. So, with that in mind, here are some highlights from Entertainment Tonight's latest exclusive about Brad.
Brad is focusing on family & work: A source tells ET that the 54-year-old actor is "in a great place personally and professionally" as he heads back to the set of his upcoming movie, Once Upon a Time in Hollywood, after recently spending time with his six kids in London.

He's so professional: "He's happy to be back in Los Angeles filming," the source says. "He's good-natured and professional on set. He is warm and authentic with everyone around. When he isn't filming, he spends most of his time away in his trailer."

The kids haven't visited him on set: The source notes that Pitt's children with Angelina Jolie — Maddox, Pax, Zahara, Shiloh, and the twins Knox and Vivienne — have not visited their father during the film's production.

He's single: As far as dating goes, despite continued reports that Pitt is dating Massachusetts Institute of Technology professor Neri Oxman, the source assures ET that he is single. "He has gone on dates but he's not looking to leap into a serious relationship at the moment," the source reveals. "He is content on his own and enjoys the quality time he spends with the children when he isn't working."

He's focused on the Jolie-Pitt kids: The source adds that Pitt "is focused on two of the most important things he should be focused on, and those are his children and his work. Being a father is his number one job and he knows that. He will always be there for those children."

He's a homebody: Additionally, the source also mentions that when Pitt is not with the kids or on the set, "He's spending more time out and about socializing with his close friends, but he also is still a homebody and appreciates hanging around his place."
The kids haven't visited him on the set, nor have they visited him in LA in a while, because Angelina still has primary custody and the kids are still in London with her. That changes in about a month, when Angelina has to make arrangements for the kids to fly to LA on July 21st, where they'll spend about a week with Brad, but the visit is still being monitored and regulated. As I was looking through the schedule that the judge ordered, it looks like Brad is due to be back in London today for a five-day monitored visit with the kids. Not all the kids at once – the judge has ordered that Brad only gets to see one or two kids at a time, and that he must host them at the house/apartment he's renting, with a child therapist present the entire time.
As for Brad being single… well, Neri Oxman's billionaire boyfriend Bill Ackman dissed Brad pretty badly a few weeks ago. A "source" told Page Six that "Bill won his match, and has won the girl. Brad Pitt will need to up his tennis game — and his educational degrees — if he wants such a super impressive, and highly intellectual woman." And thus ends the saga of The Unicornification of Neri Oxman.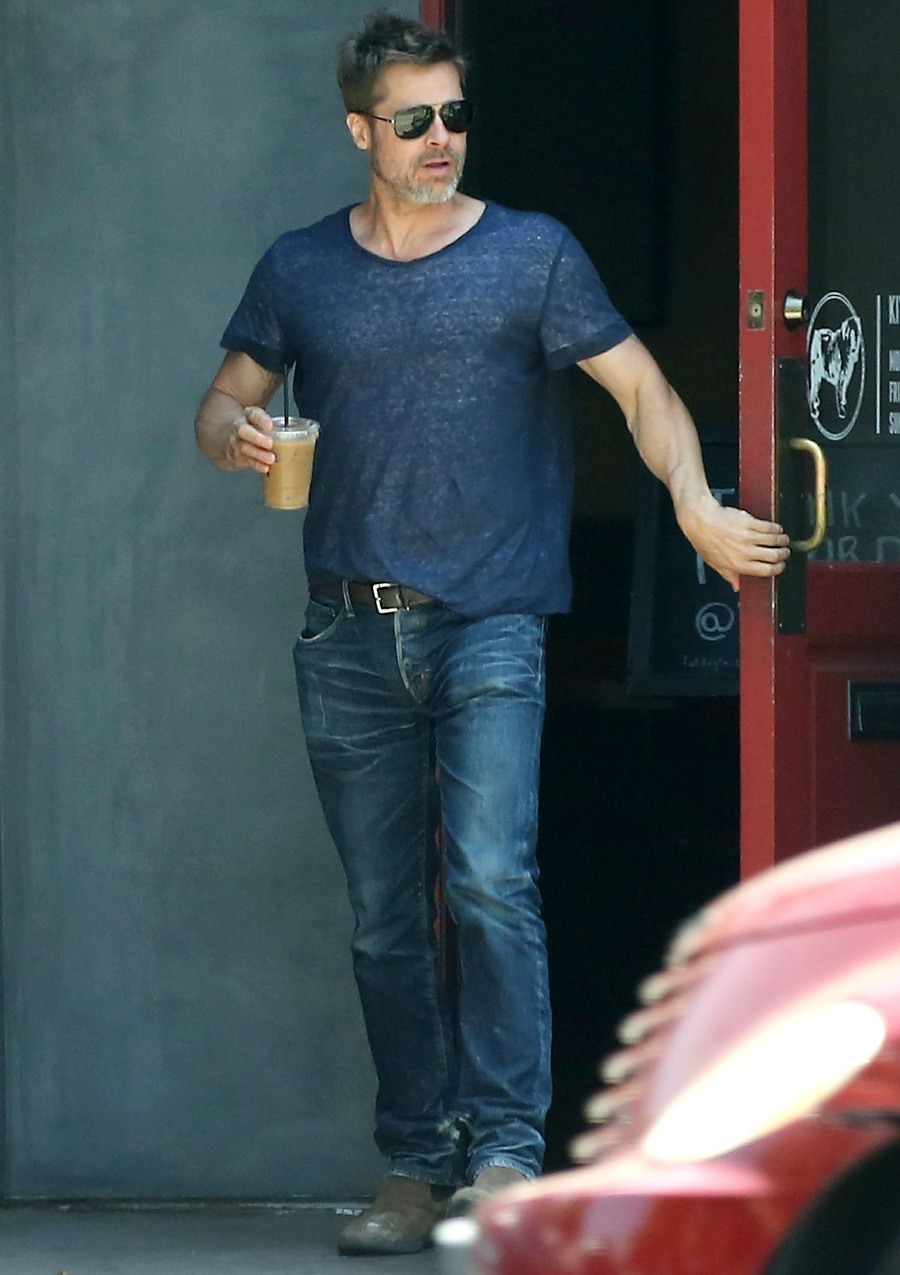 Photos courtesy of Backgrid and PCN.