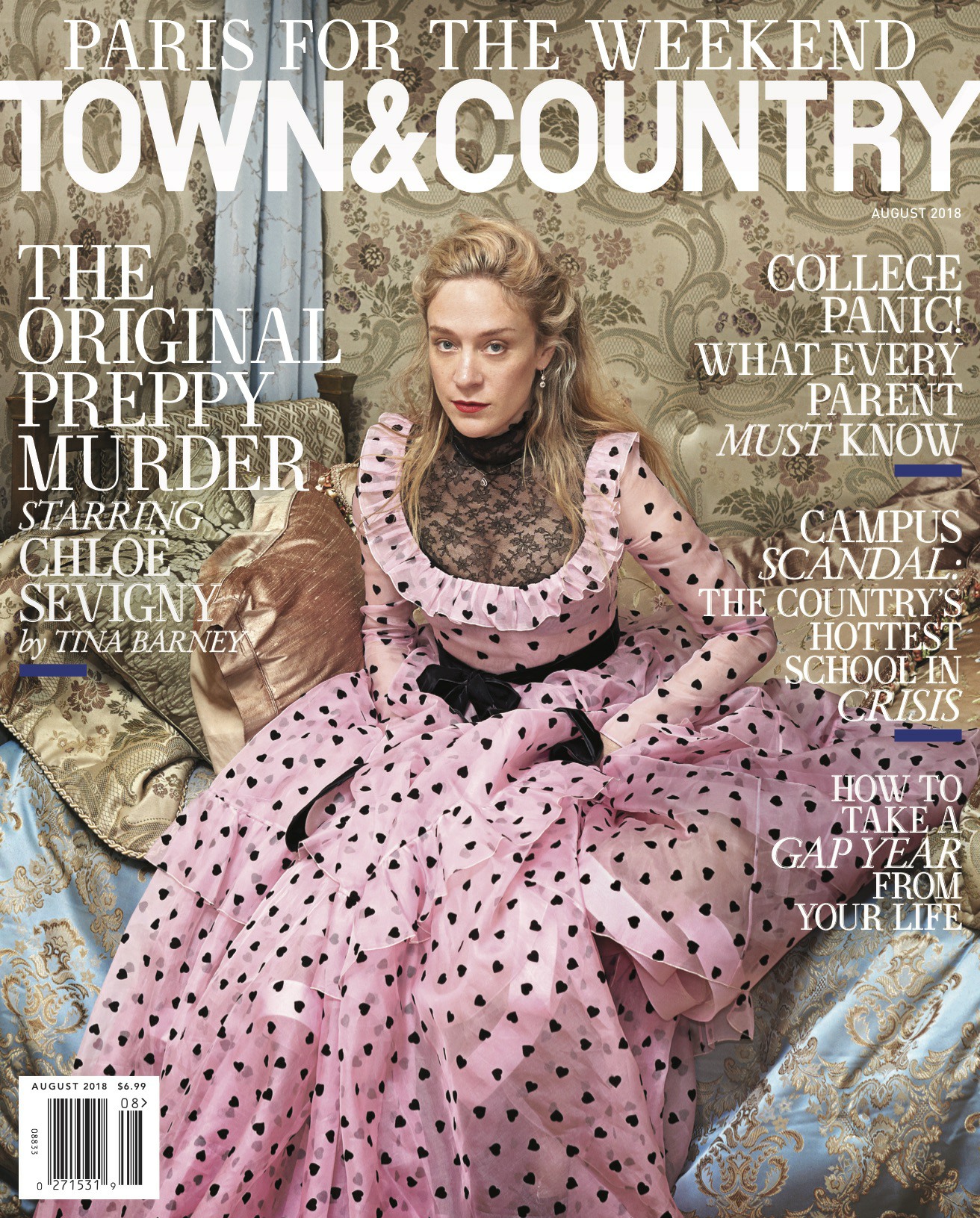 I used to not really care for Chloe Sevigny, back in the day. I thought she was just a rich Connecticut girl who was "slumming it" in Hollywood. But over the years, I've found that I really respect her: she actually didn't grow up in the wealthiest family, she's always been ride-or-die for independent filmmaking and offbeat storytelling, and she's actually a talented character actress. Yes, her style is wacky. But that's her "thing"! Anyway, Chloe covers the latest issue of Town & Country to promote Lizzie, a sort-of Lizzie Borden bio-pic which Chloe has been working on for years. Chloe put the project together, and she not only stars in it, she directed it. You can read the full profile here. Some highlights:
She stayed in the Lizzie Borden home in Mass. with a boyfriend: "The first time, when I went with that boyfriend from Massachusetts, he woke up in the middle of the night feeling a pressure on his chest and hearing noises. I don't normally get visited by ghosts, because I have my Catholic force field up all the time, but there was obviously a presence there. Then I felt something similar in my apartment right before we started shooting…it happened to be Lizzie's birthday, so we visited her grave and left pansies, her favorite flower.

On what she wanted to convey for the infamous murder scene in Lizzie: "She's so constrained in the whole movie that I really wanted it to be cathartic, for her and the audience. …I was just thinking about all of the rage women have. She's very much smashing the patriarchy."

On playing historical New England bag girl characters: "I was born in Massachusetts, and I've been drawn to those characters… There's a whole contemporary interest in witches. I've written a short film that I'm going to begin in the next couple of months about these women and the powers they claim to have."

On the challenges of directing a film: "I had to be the one to ask Kristen Stewart [to be in the movie], and I had to pursue her. That's what difficult about producing – having to be pushy is hard for me."

On not being taken seriously as an actress: "People should consider the variety of characters I've played, the different roles, and – for lack of a better word – the craft. I don't think people recognize me as being a good actress. Some of them think I'm just into fashion."

On creating her own opportunity for work: "I'm a workaholic, so I'm always doing a lot. For Lizzie, it was the character and the writer of the story we wanted to tell together. I also thought it could be successful, and I've never had a real starring role in a movie, so I decided to create one for myself."

On why she finally joined Instagram: "There were all these fakes accounts on there, and I felt that if someone's going to portray me, it might as well be me."
I'm such a scaredy cat that just reading about someone's secondhand experience at the Lizzie Borden house freaked me out. Why would you try to sleep there?!?! But I love this: "I don't normally get visited by ghosts, because I have my Catholic force field up all the time, but there was obviously a presence there." Her Catholic force field!! She's so funny. As for Chloe not being taken seriously… yes, that happens. I didn't take her seriously for a long time too. But when everything is said and done about Chloe, she might be considered one of the best actresses and artists of her generation, quite honestly.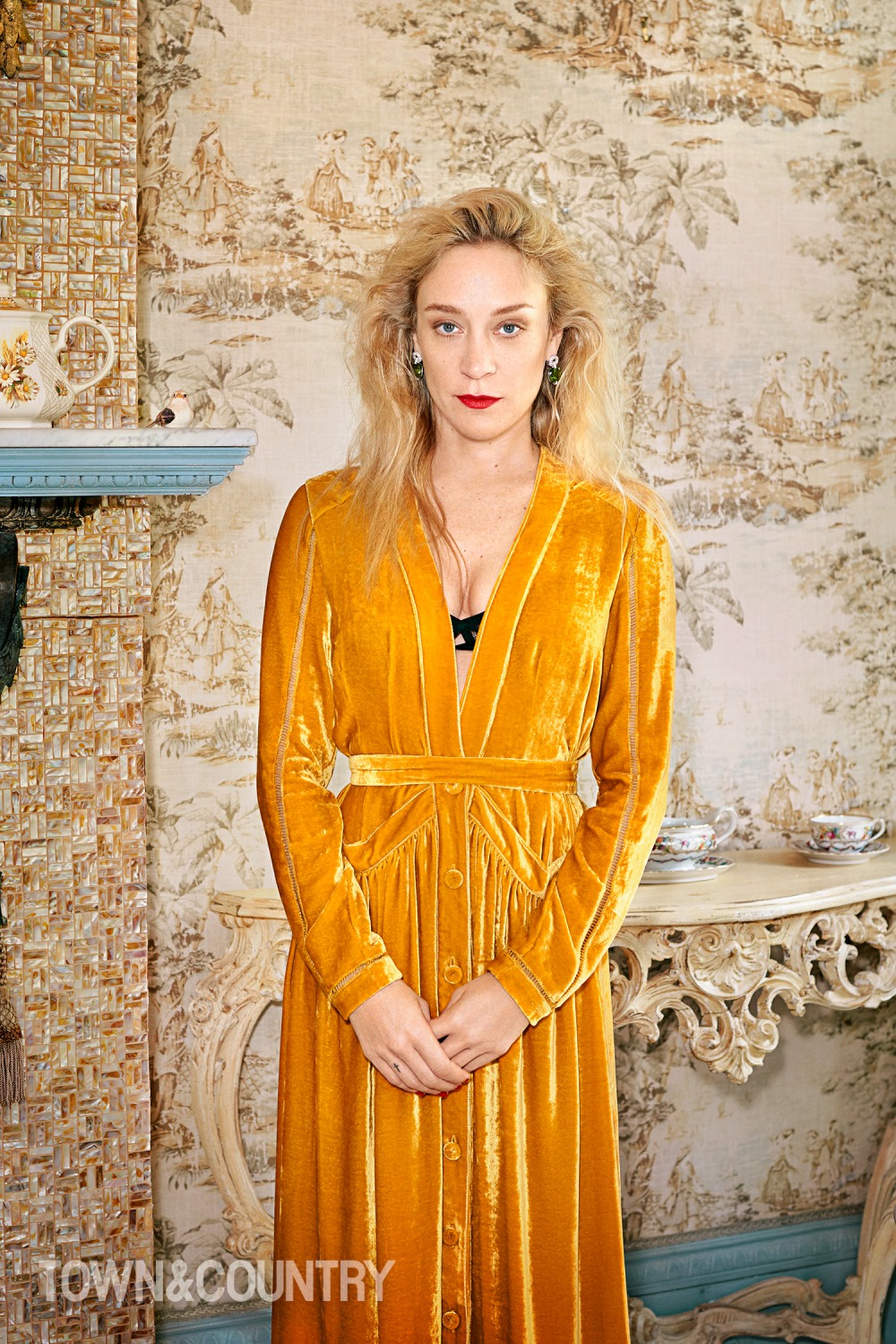 Photos courtesy of Tina Barney for Town & Country, sent from promotional email.