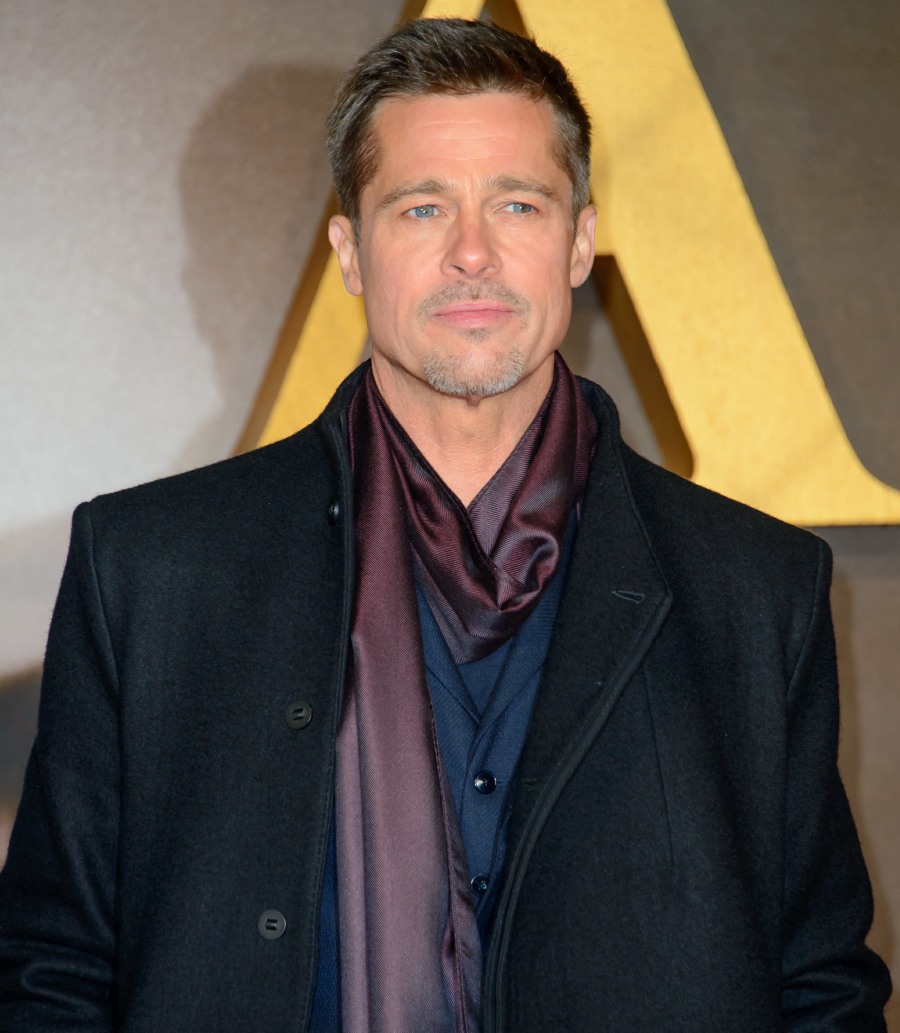 I was going to write a story about how strange it is that Brad Pitt's media-relations is so obvious these days, but I've decided that the bulk of this story should be about something else. Still, it's worth noting, especially since I'm going to come back to this point later: Brad's PR is bang-you-over-the-head obvious these days. The Neri Oxman story was everywhere for weeks, and it's clear now that Brad and his team were trying really hard to make it sound like Sexy Successful Golden Boy Brad had moved on with an accomplished woman who truly understood how deep he really is. Except that blew up in his face because Neri is still dating some billionaire hedge-funder and Brad sort of sounded like Neri's unrequited lover-turned-stalker.
The past few weeks, his obvious-AF media has been all about how Brad is father of the year and he's so grateful and happy now that mean old Angelina is being forced by the court to allow him to see the kids (while he's still being heavily monitored). It's like he can't help himself: there have been leaks to Entertainment Tonight, Us Weekly, the Daily Mail and of course People Magazine. On Friday, there was even a story about how Poor Brad "wanted kids for years before he met Angie. He was dreaming about being a dad. And he has always been a great dad. Very involved and present. He talks about the kids nonstop now. He brought gifts back to England." So with these daily press onslaught about Brad is Still Sexy and he's The Best Daddy Ever, isn't it weird that this story has fallen through the cracks?
The moldering shell of a Brad Pitt Make It Right house at 5012 N. Derbigny St. in New Orleans' Lower 9th Ward was demolished Saturday morning (June 30). As the jaws of an excavator bit into the foam and wooden walls of the blighted structure, a regrettable chapter in a remarkable project came to close. Ten years ago, the Hollywood superstar began building architecturally splendid yet affordable homes to replace those ruined by flooding that resulted from failures during Hurricane Katrina in 2005. Pitt's program, called Make It Right, erected 111 houses, becoming a recovery-era tourist destination in the process. But the all-new neighborhood was beset by problems, particularly the failure of a large batch of experimental lumber that began deteriorating much, much sooner than expected.

Just seven years ago, 5012 North Derbigny was the site of a handsome new house clad in eye-catching wooden trellises to provide shade. But by 2015, Make It Right had already employed an architect to plan a renovation and redesign of the building because of rain leakage. For reasons unknown, the house did not receive the new roof and replacement trellises of the redesign. By 2018 the long-unoccupied building was a tattered loaf of rotting wood, fraying tarpaulin and ominous open doorways.

Fed up by the eyesore and potential health hazard, Make It Right resident Constance Fowler blew the whistle, making City Hall aware of several building code violations. A neighborhood resident who asked not to be named said Saturday he was relieved that the building is finally gone. He said he thought that the structure had been looted for scrap, and he feared it was a haven for people seeking a hideaway to use drugs.

Make It Right management has not responsed to repeated requests for comment. Residents report that they are unable regularly to reach the non-profit company. In an interview before the North Derbigny house was destroyed, neighborhood resident Doris Wyman expressed her frustration with questions.

"Where is Mr. Pitt?" she asked. "I wonder, if he saw that house, what would be the first words out of his mouth?"
To be clear, this is not Brad's problem alone. He had a whole team of people working on Make It Right. But it was his baby and his name was on the charity, and the whole point of this was to showcase affordable green architecture, one of his pet issues and something that drew him to Neri Oxman (remember?). The fact that the "whistleblower" came from Make It Right and that the city had to pay for this house to be demolished? YIKES. Where is Brad? Oh, right. He's in London, leaking information about how he's the best daddy ever, in between making a movie in LA which will glorify the murders committed by the Manson family. It feels like the "Golden Boy" only showed up for some photo-ops for a few years and then he got bored and forgot about MIR.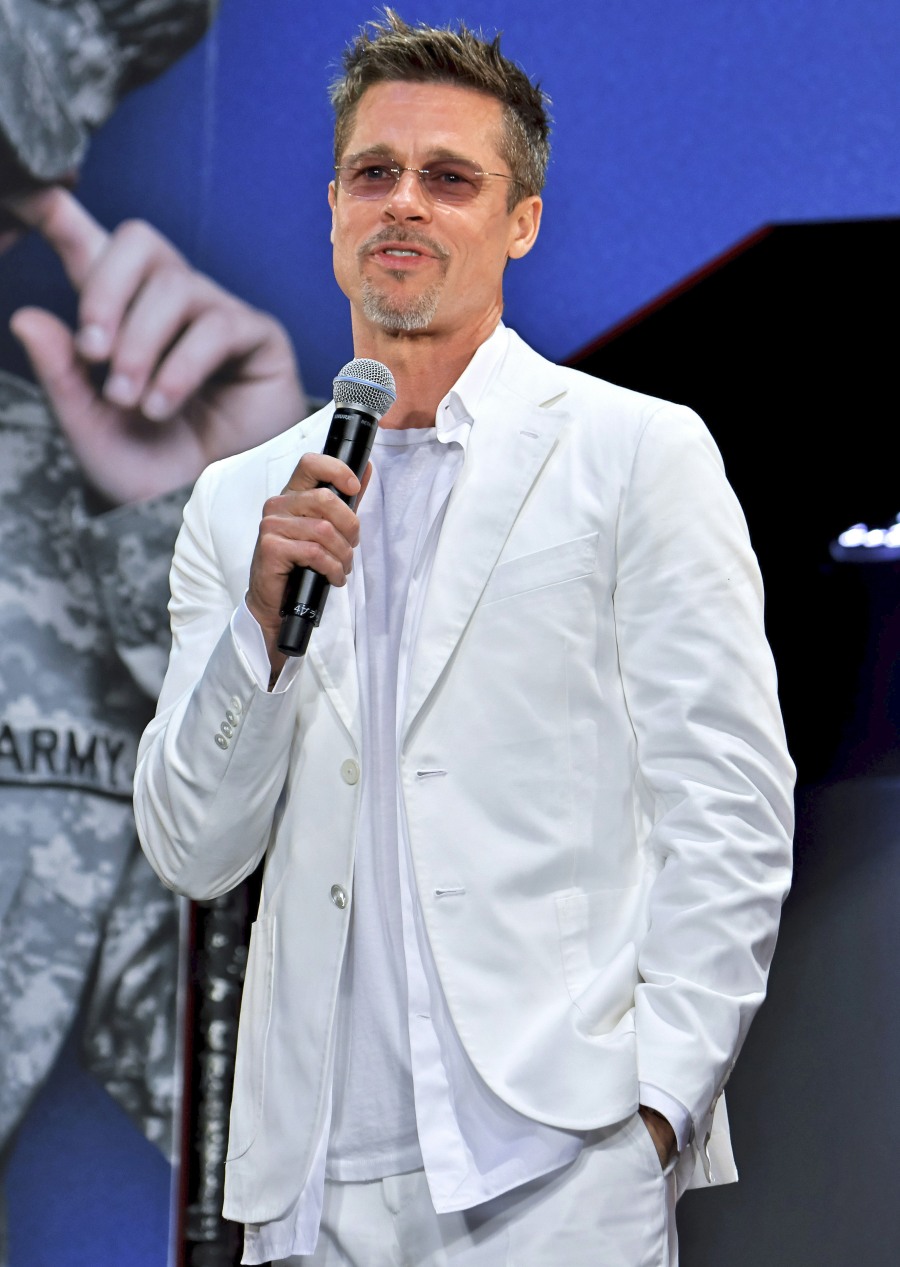 Photos courtesy of WENN.