Embed from Getty Images
Katharine McPhee, 34, got engaged to 68 year-old music executive David Foster, 68, last week. This will be David's fifth marriage and Katharine's second. Three out of four of Foster's adult children are older than Katharine, although it seems like they're ok with their dad marrying her and are happy as long as she's happy. Some of you who follow Foster's daughters on social media said that they were being tongue-in-cheek and/or passive aggressive in their comments about their dad's engagement, which could definitely be the case. Not everyone has been as superficially "nice" about it as David's daughters. Apparently people were trolling Katharine about her engagement and she has some thoughts for them.
y'all should be worrying more about registering to vote and midterm elections than who's marrying me.
thank you for coming to my TED talk.

— Kat McPhee (@katharinemcphee) July 6, 2018
Yes this is a good sentiment but it's also a common logical fallacy that many celebrities use when people question them or pay attention to the things they do. It's called the fallacy of relative privation or the "kids are starving in Africa" fallacy. One thing has nothing to do with the other but thanks for reminding us. Let's vote, protect our friends and neighbors from ICE and continue to resist and protest. Let's also side eye Katharine McPhee's poor life choices because we can do both.
US has quotes from a source who claims that Katharine and David want to get married soon because they're hoping to have kids. The source says they "are planning to be married in the next nine months" and that David calls Katharine "his true love and muse. They do want to have a family." They're also going to have a prenuptial agreement. That sounds more sensible than their other plans.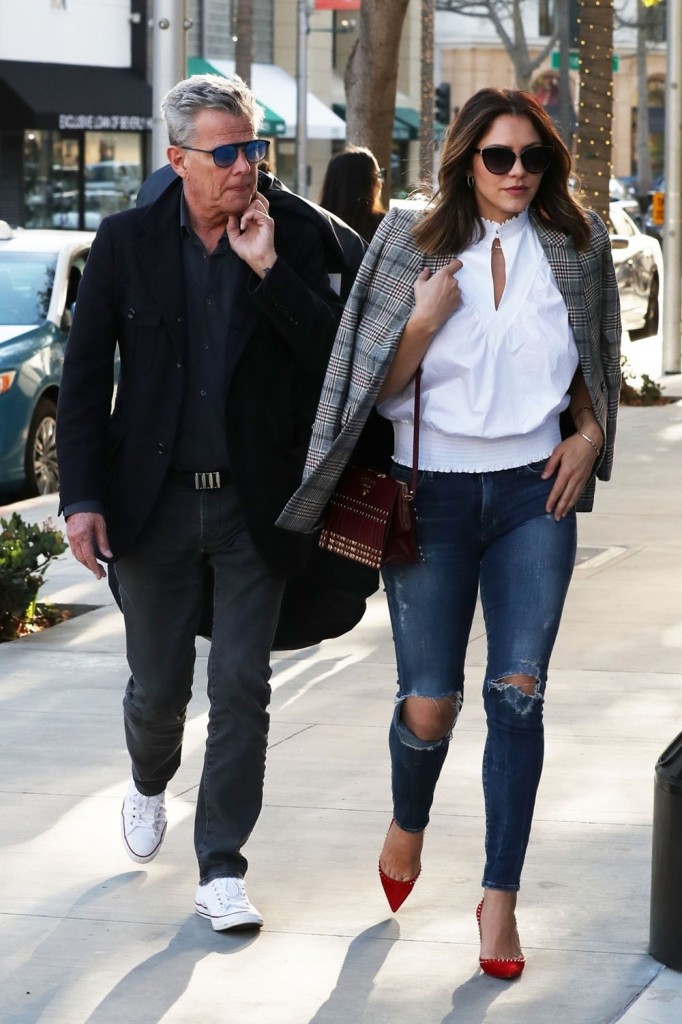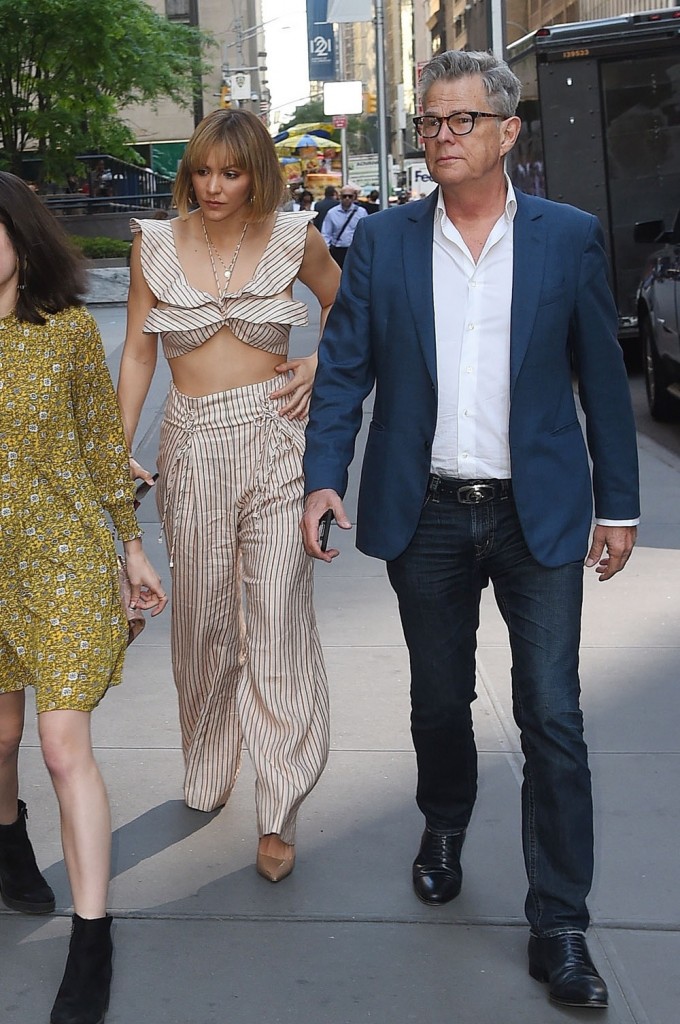 Photos credit: Backgrid, Getty and Pacific Coast News