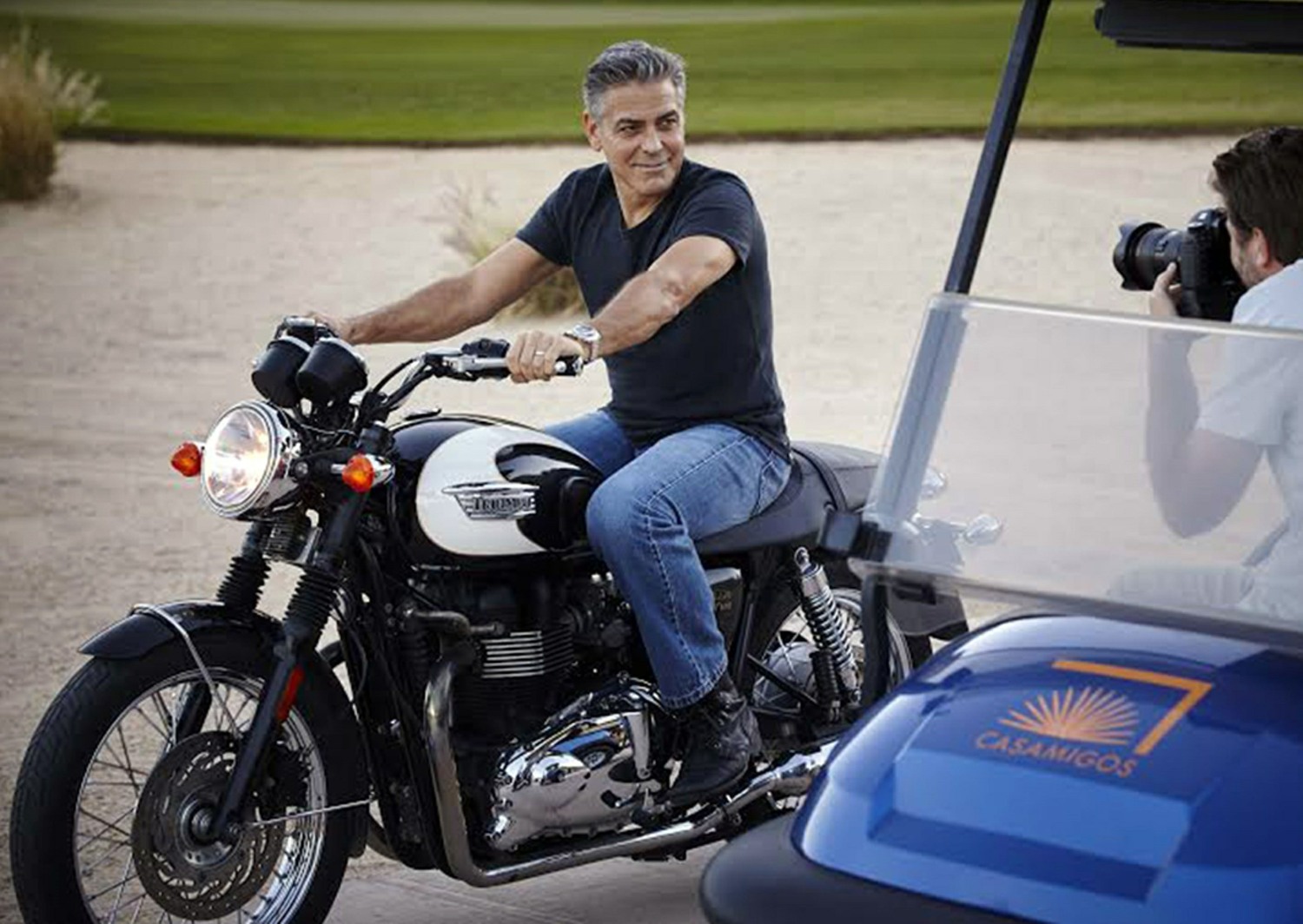 George Clooney decamped to Europe for the summer, like usual. I thought he was already in Como, Italy, where he owns a lavish mansion, and where he usually spends the months of July and August. Maybe he's been using Como as a base, but he was in Sardinia this week, riding his motorcycle. Apparently, there was an accident:
Actor George Clooney was taken to the hospital in Sardinia and released after being involved in an accident while riding his motorcycle, hospital officials said. The John Paul II hospital in Olbia said Clooney was released Tuesday. Local media that had gathered at the hospital said Clooney is believed to have left through a side exit.

Local daily La Nuova Sardegna said the 57-year-old Clooney had been headed to a film set on Tuesday when his motorbike was hit by a car. Private Mediaset, citing gossip magazine Chi, said the accident occurred near Costa Corallina, in the province of Olbia.

Police had no immediate information. Calls and emails to Clooney's spokesman weren't immediately returned.

Clooney has a home on the Italian mainland, on Lake Como.
Headed to a film set? IMDB doesn't have anything currently in production, but it's possible he was shooting something smaller, like a commercial. Anyway, if he got up and left the hospital already, it's probably not a huge medical issue. It's possible he was really hurt and he just didn't want to stick around because of all the paparazzi, although I would hope that the doctors wouldn't allow him to leave if he was in truly bad shape. Also: George is 57 years old and he has a really bad back. Maybe it's time to give up the motorcycles?? That being said, it doesn't sound like the accident was his fault at all. A car hit him. Ugh, Sardinian drivers, amirite?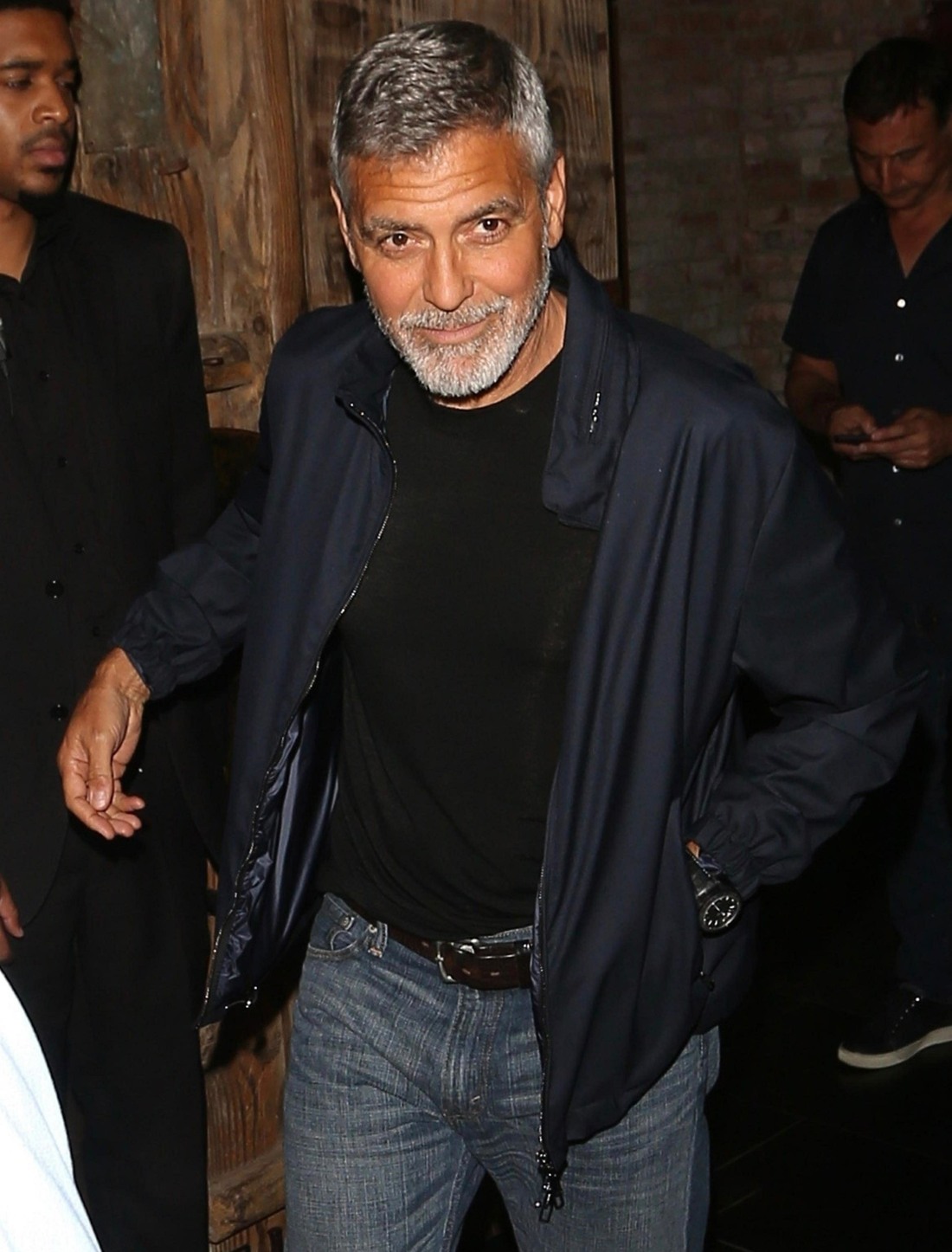 Photos courtesy of Backgrid.