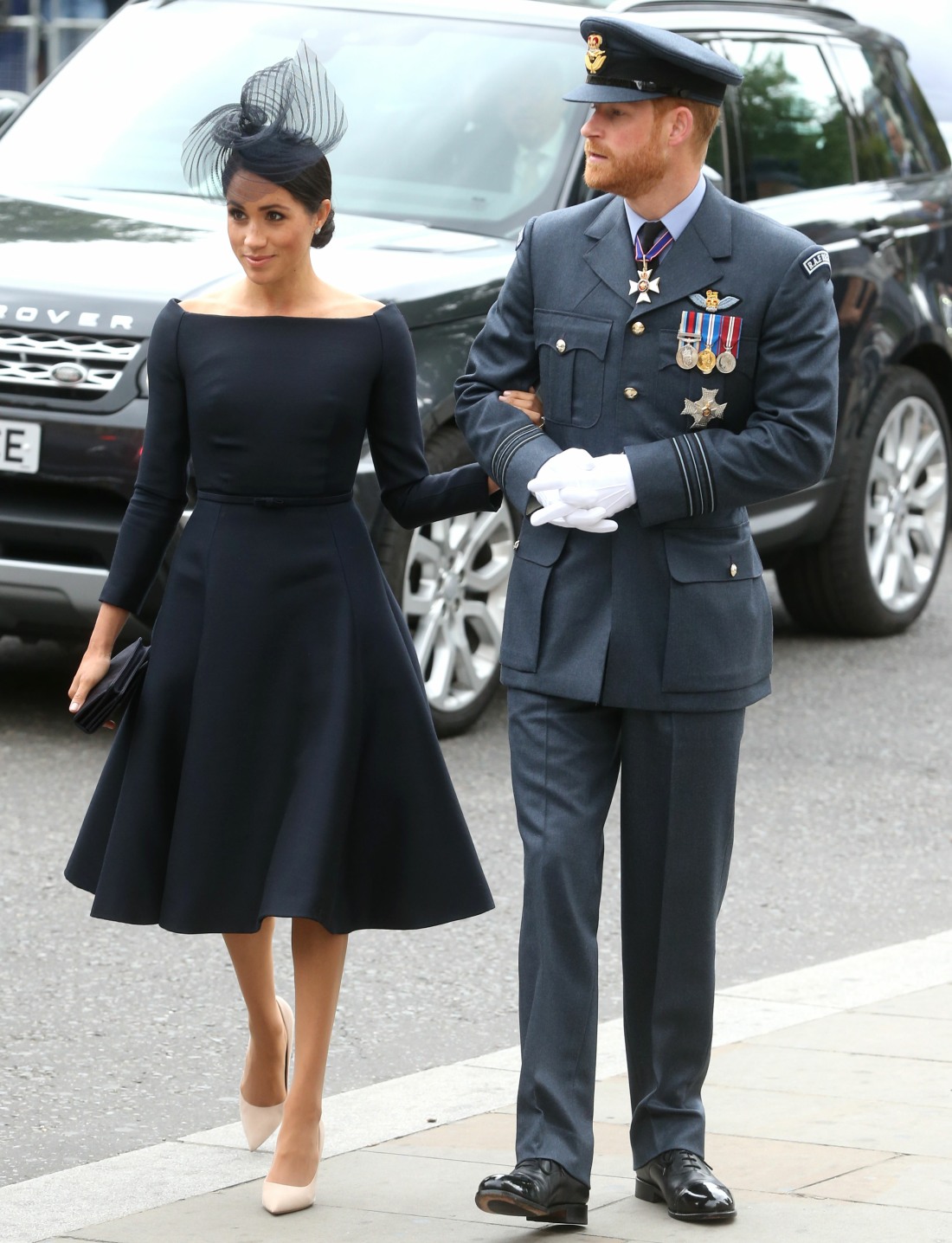 The royals came out in full force today for a ceremony marking the 100th anniversary of the formation of the Royal Air Force. The ceremony was held at Westminster Abbey, and I vaguely remember that there was some Twitter back-and-forth last week about how some people were going and some people weren't. Like, it felt like the Duchess of Sussex and the Duchess of Cambridge weren't always 100% on attending, but at the end of the day, both ladies did attend with their husbands. Meghan looks like a bride who just saw her husband in his RAF uniform for the first time and now wants to make a baby with him (while he wears the uniform).
As for the ladies wore… I can't say I'm keen (!!) on Meghan's RAF Widow look. This occasion was supposed to be dignified and conservative, for sure, and I don't have a problem with Meghan wearing black in general… but the look here just doesn't seem to "match" the occasion. Her black party dress is Dior. Again with the boatneck too – she's trying to make that her signature. I'm fine with the boatneck. All together though, Meg looks like she's attending the funeral of a famous fashion designer. Oh, her hat is Stephen Jones. Update: some of you are saying this is navy. It probably is, but it photographs as black in a lot of photos.
Meanwhile, Kate wore yet another version of the same McQueen coatdress. She must have about ten versions of this same coat in various whites, creams and pastels. Her hat is by Sean Barrett. I'm also including photos of the Queen, the Countess of Wessex, the Duchess of Cornwall and Prince Charles.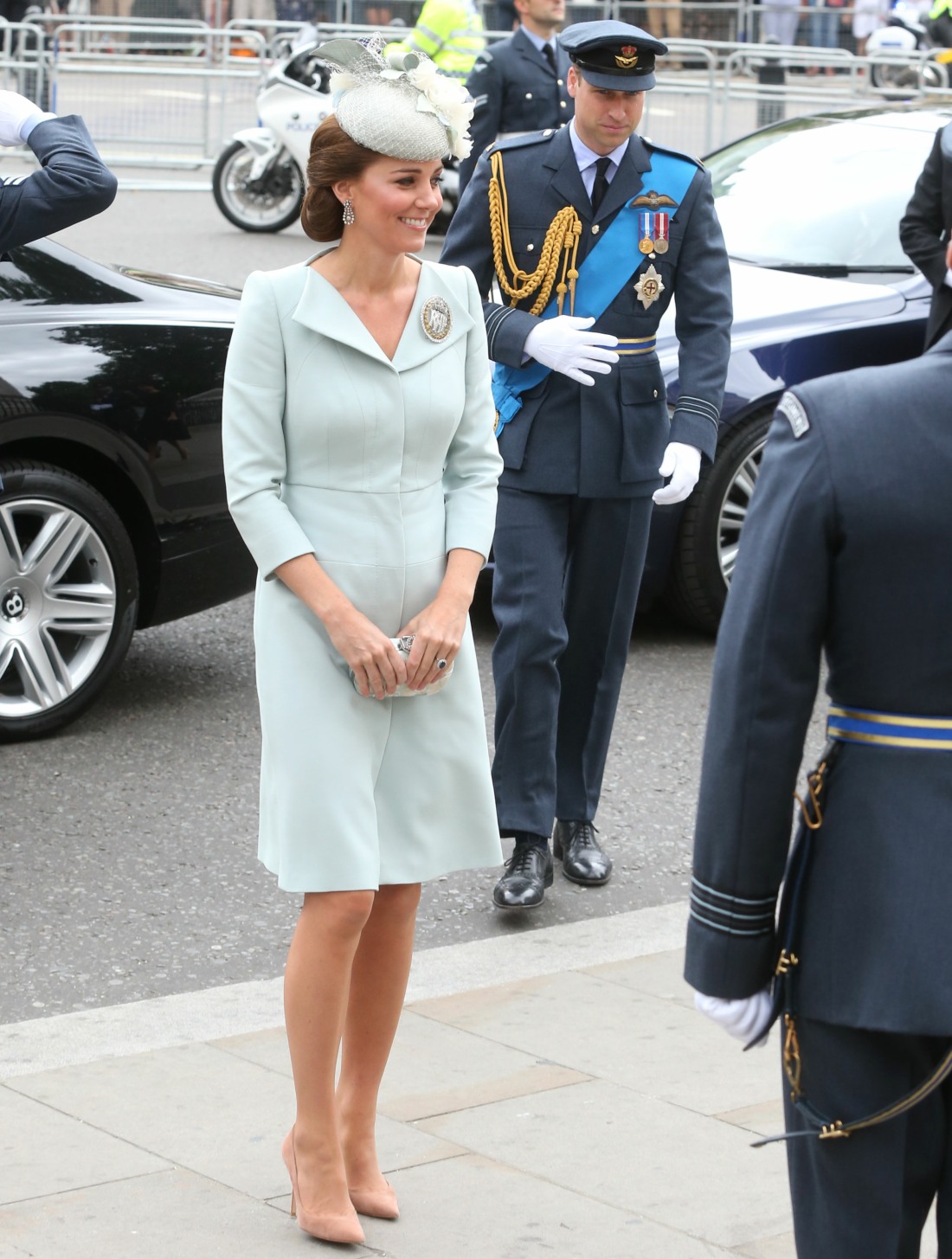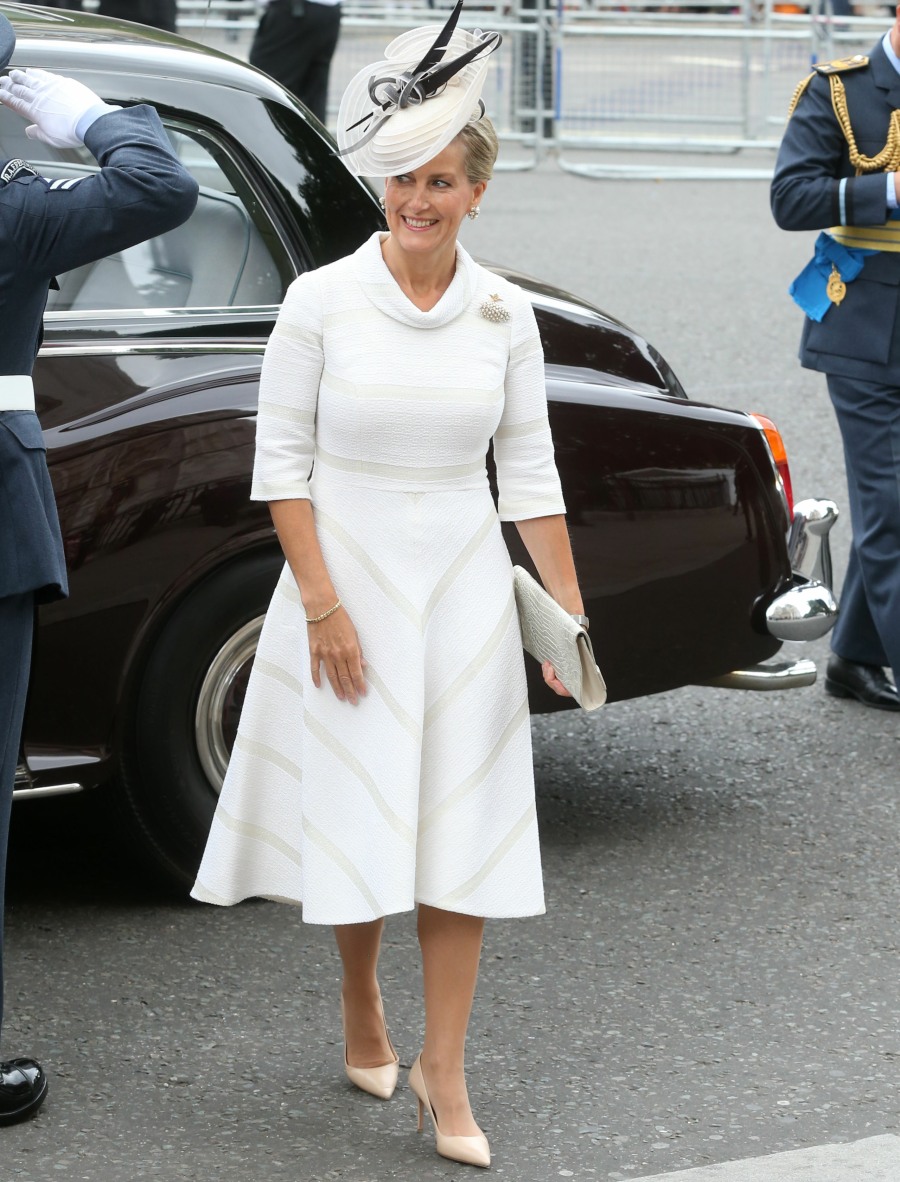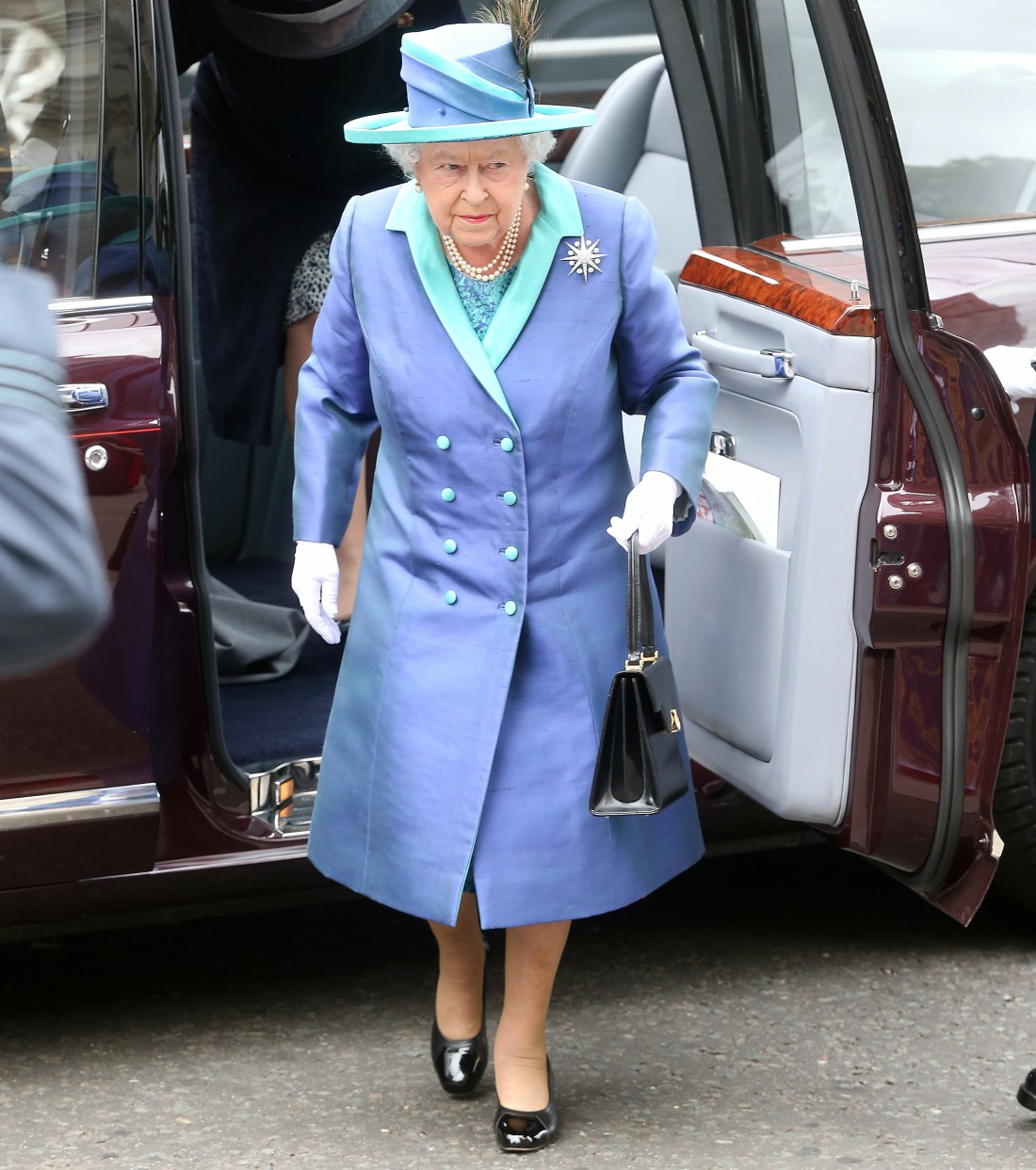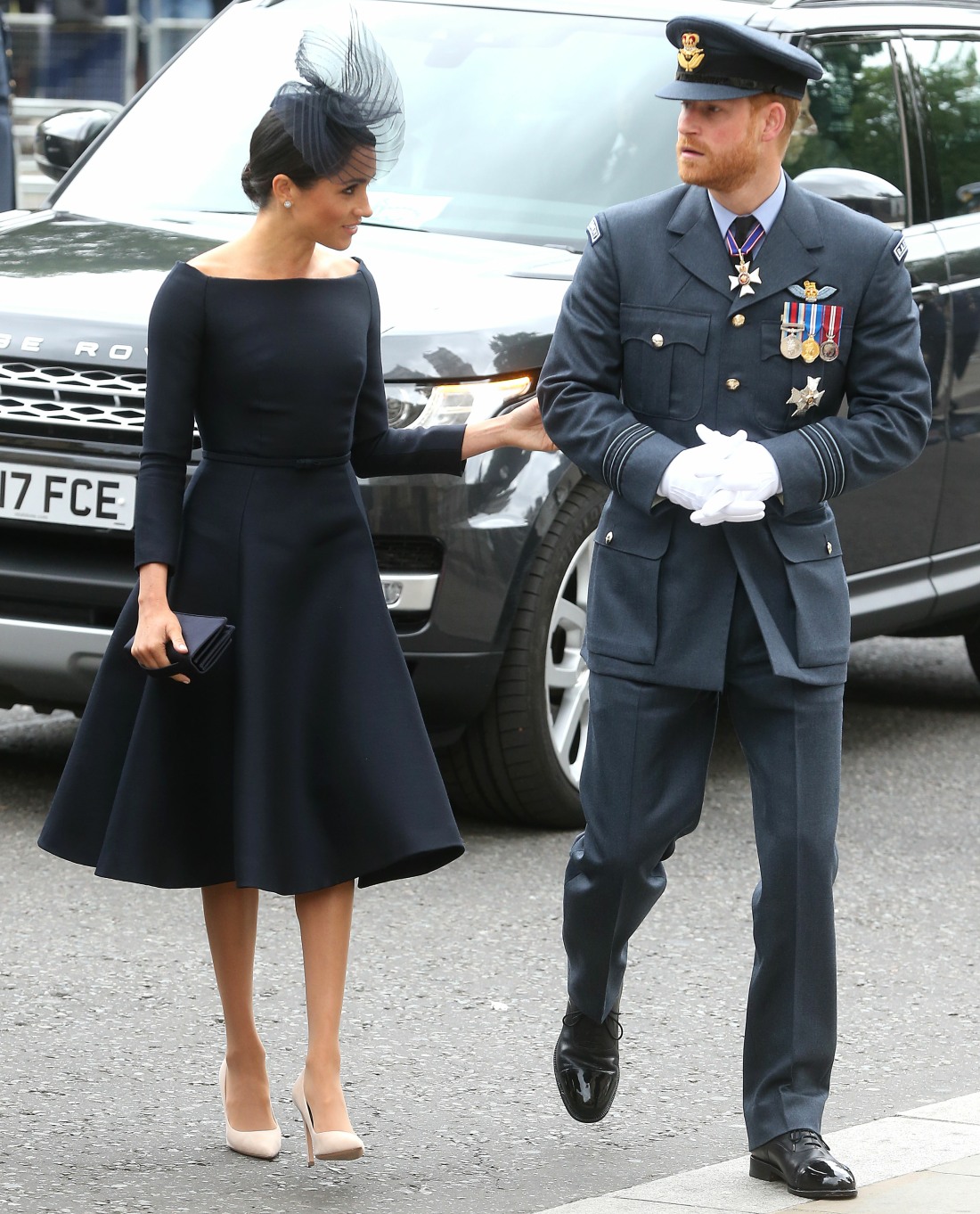 Photos courtesy of WENN.