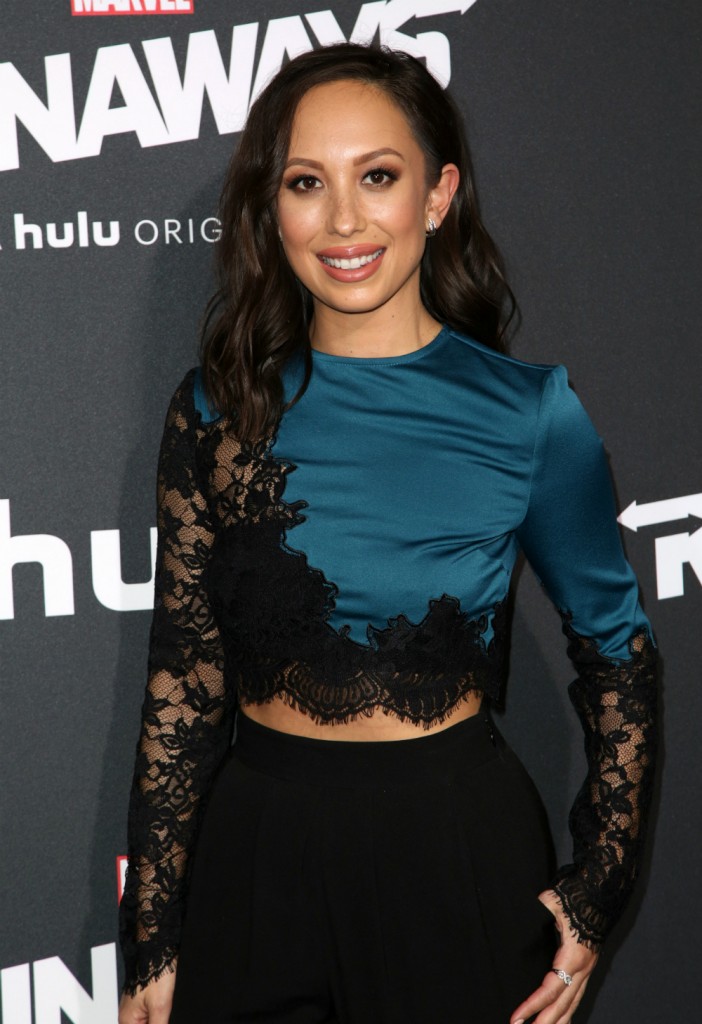 I know who Cheryl Burke is but I don't know much about her. I'm only qualifying that because I was just reading up on her for this story and oh my gosh, the poor woman has been through so much in the past year. It sounds like a real roller coaster, which made me appreciate this story even more. Last year, Cheryl was asked to replace Abby Lee Miller on Dance Moms after Abby walked off the set. Not only was Cheryl thrown into the situation, she had to undo all the emotional damage Abby had inflicted on the poor girls. In March, Cheryl announced she was going to take a hiatus from social media to deal with some "personal things." Unfortunately, what she was dealing with was the death of her father, Stephen Burke. Cheryl and her father, who lived in Thailand, had only reconnected within the past decade. Cheryl, who was two years-old when he left, felt abandoned by Stephen. Very soon after he split from Cheryl's mom, Stephen began a relationship and had another daughter, Ina. Cheryl knew Ina existed but did not meet her until after Stephen passed:
They really do resemble each other, don't they? Cheryl told People how she finally met her sister. Although she was cautious at first, she sees the relationship only growing closer from here.
Although the passing of Cheryl Burke's father was heartbreaking for the professional dancer, his death led to an unexpected blessing: a sister she had never known.
But before meeting Ina in-person for the first time on July 3 in Los Angeles, Burke had some initial skepticism.

"With this business, at least for me, comes trust issues. Is she reaching out to me for something that she may need? We didn't know each other. I didn't know if she was actually my sister. Just because your last name is Burke doesn't mean that you're my sister," she tells PEOPLE.

"I was a little nervous meeting face-to-face because you just never know. And then we met face-to-face and it's like looking at yourself in the mirror," she says of her younger sibling, who currently lives in Seattle. "When you see someone on social media, you wonder do they still look like that? When I saw her in person, it was like looking in the mirror, like the freckles. We definitely look like our father."

"My dad always told me I had a sister," Burke says. "He told me I have another sibling then I was a little caught off [guard]. It wasn't jealousy, but I wished I was the only one, you know, that daddy-daughter feel. My father had a few different relationships and with that babies happen."

Burke adds, "When my dad passed away, Ina couldn't make it to my father's wake in Thailand. But she reached out and wrote a long text message that was really sweet. I responded right away and said, 'Thank you so much for reaching out. If there's anything that I could do, I'm here for you.' From then on, we've been texting and talking on the phone a lot."

"My dad would be so happy. He really would be," Burke says of her and Ina finally meeting.
I get why Cheryl was cautious but I'm glad this has a happy ending. Losing a family member, even if it was a complicated relationship, can cause all sorts of emotions you didn't expect. I imagine this connection allows them both to further reconcile the loss of their father.
Cheryl has another connection to her father as well. When Cheryl's boyfriend, Matthew Lawrence, proposed, the engagement ring he had made included the diamond from the ring Stephen gave Cheryl's mom, Sherri. Matthew proposed two months after Cheryl's father died and both his mother and Sherri helped him design the ring. The ring also has a message engraved on it that only Cheryl can see. You know I don't go for the romantic stuff too much but given everything Cheryl has been through, I'm impressed with the thought Matthew put into the ring. I like the significance that this ring could not belong to anyone other than Cheryl. So things were bleak for Cheryl for a bit there but now she has her new life with Matthew, who just moved in, and can get to know her sister.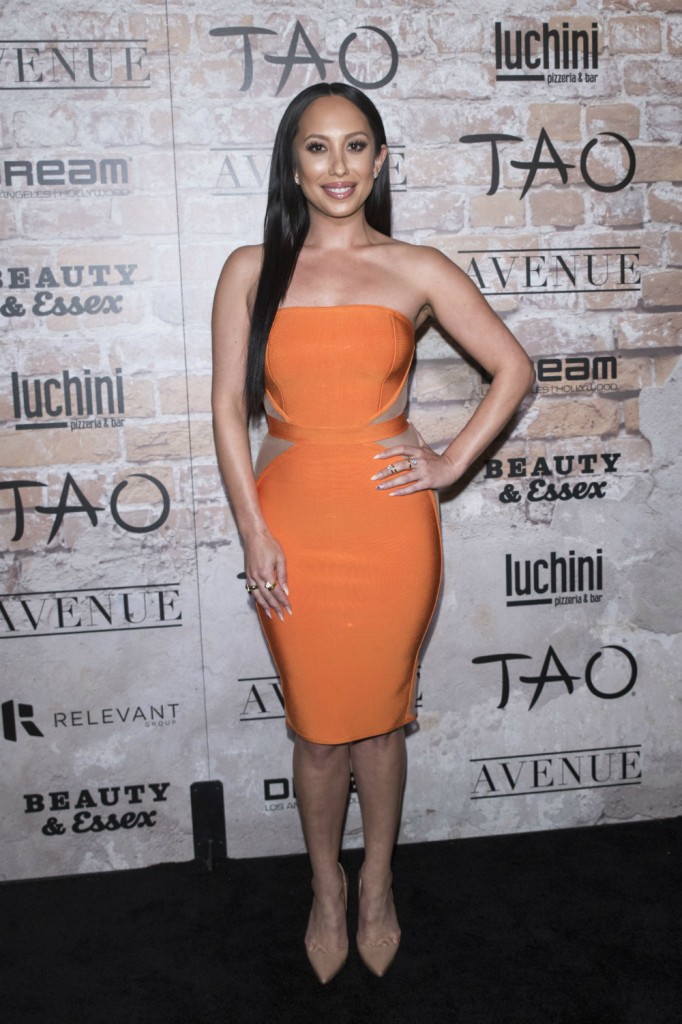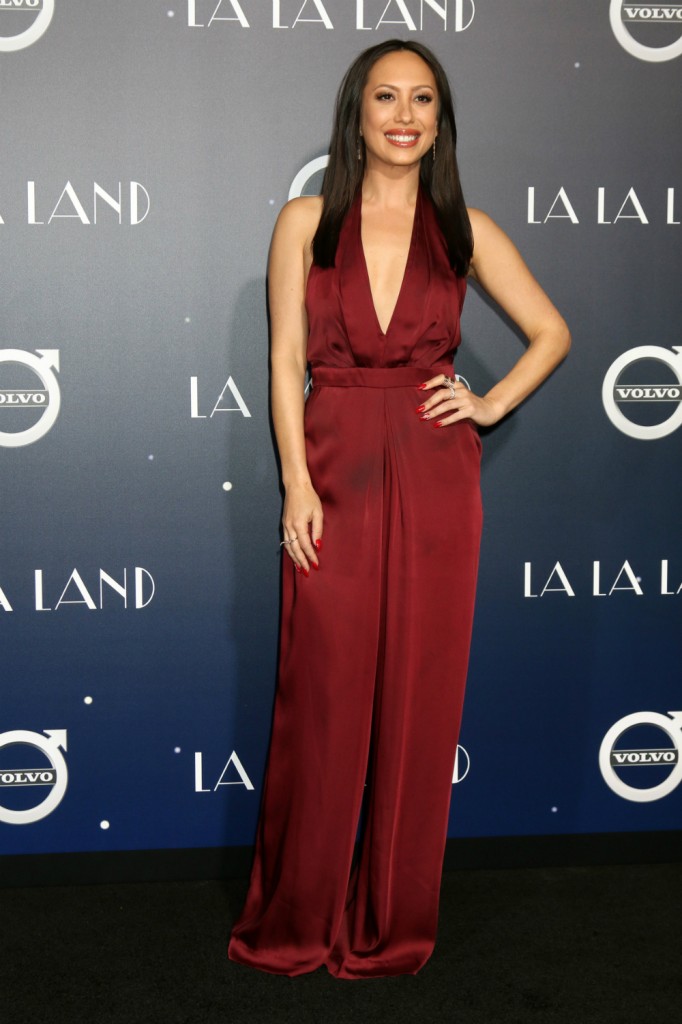 Photo credit: Instagram and WENN Photos