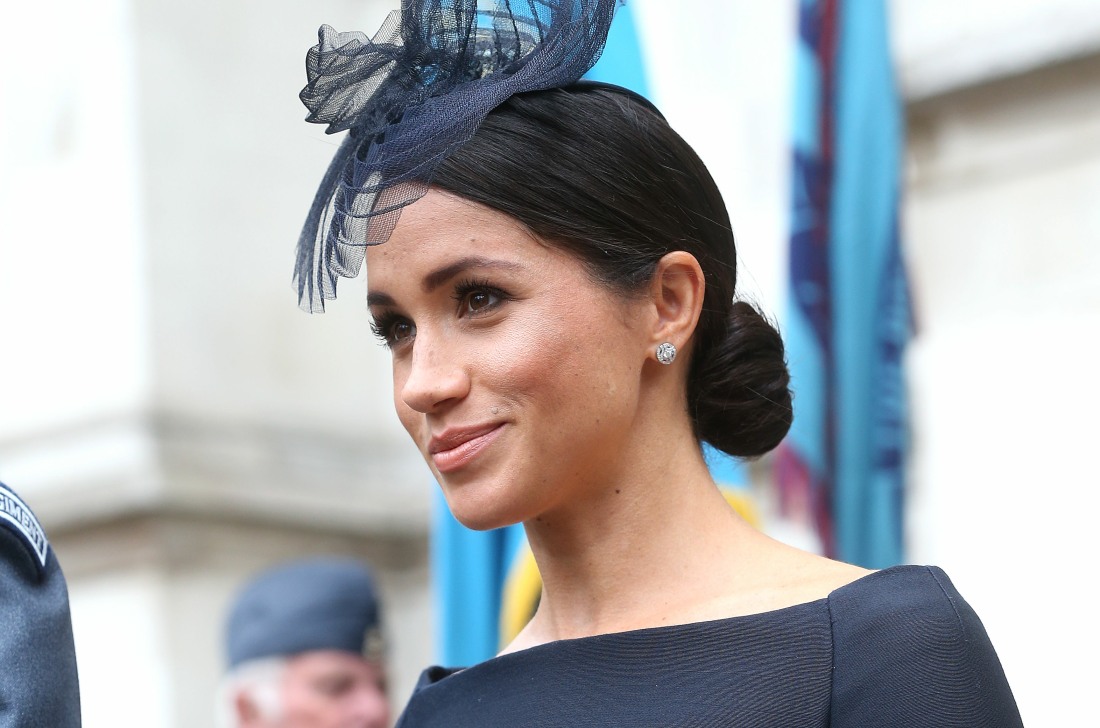 If you had a generous budget for clothing, makeup, hair and various stylists, where would you really spend the money? I think I would probably want an on-call hair stylist AND an on-call makeup artist. I would employ some kind of fashion stylist part-time, but I would enjoy shopping for myself and working with designers one-on-one for special occasions, but I would mostly wear off-the-rack, I think, and I would find ways to stick to a more limited budget on clothing. For every royal woman, it's different though. Meghan's stylists and clothing are now being paid for by the Prince of Wales, which is the same arrangement he has with the Duchess of Cambridge. And she's making some choices about where she's spending Charles' money. She's dropping a lot on couture, but it seems that she's learned how to do her own makeup for events:
She may have a new personal hairdresser in her glam squad, but when it comes to makeup, Meghan Markle is keeping things simple – she's doing it herself. Joining the royal family on Tuesday on the balcony of Buckingham Palace to mark the 100th birthday celebrations of the Royal Air Force, Meghan's pal and wedding makeup artist Daniel Martin took to social media to praise her chic look.

"Can we say my love #Meghanmarkle looking #chic AF in @dior today! #slay" he posted on his Instagram account. Asked by fans whether he had created her look for the event, he responded: "I didn't but she's so good doing it herself, right?" Calling himself a "proud homie," he then reiterated the fact saying to another fan, "She did her make-up herself for this."

Rather than adding to her entourage further, it's actually a perk that the new royal has given up. Having used hair and makeup artist Lydia Sellers from 2015 until she prepared to move to London, Meghan also had her makeup done professionally on the set of Suits.
Some actresses are dumb about makeup, and some can do makeup better than professional makeup artists. I would imagine that Meghan, as a woman of color, was probably used to paying attention to makeup and how makeup artists worked with her skin color, and she probably picked up a lot about makeup application over the years. That being said, Meghan doing her own makeup would actually explain why her makeup hasn't looked that great at some events. She's over-rouging, I think. And maybe her foundation is just a touch too dark? But her makeup did look good at the RAF event, which is what this makeup artist was referring to. Also: Kate Who Will Be Queen One Day took makeup-application lessons when she was engaged to William, and she does her own makeup for many of her events. Thus, we spent years fussing about her too-thick eyeliner, etc.
Meanwhile, it does seem like Meghan has hired a full-time hair stylist, or at least a "go-to hairstylist." People Magazine reports that hair stylist George Northwood traveled with Team Sussex for the Ireland trip, and he was the same guy who did her hair on her wedding day. He's a "hair stylist to the stars" and his signature look is a little bit "messy and undone."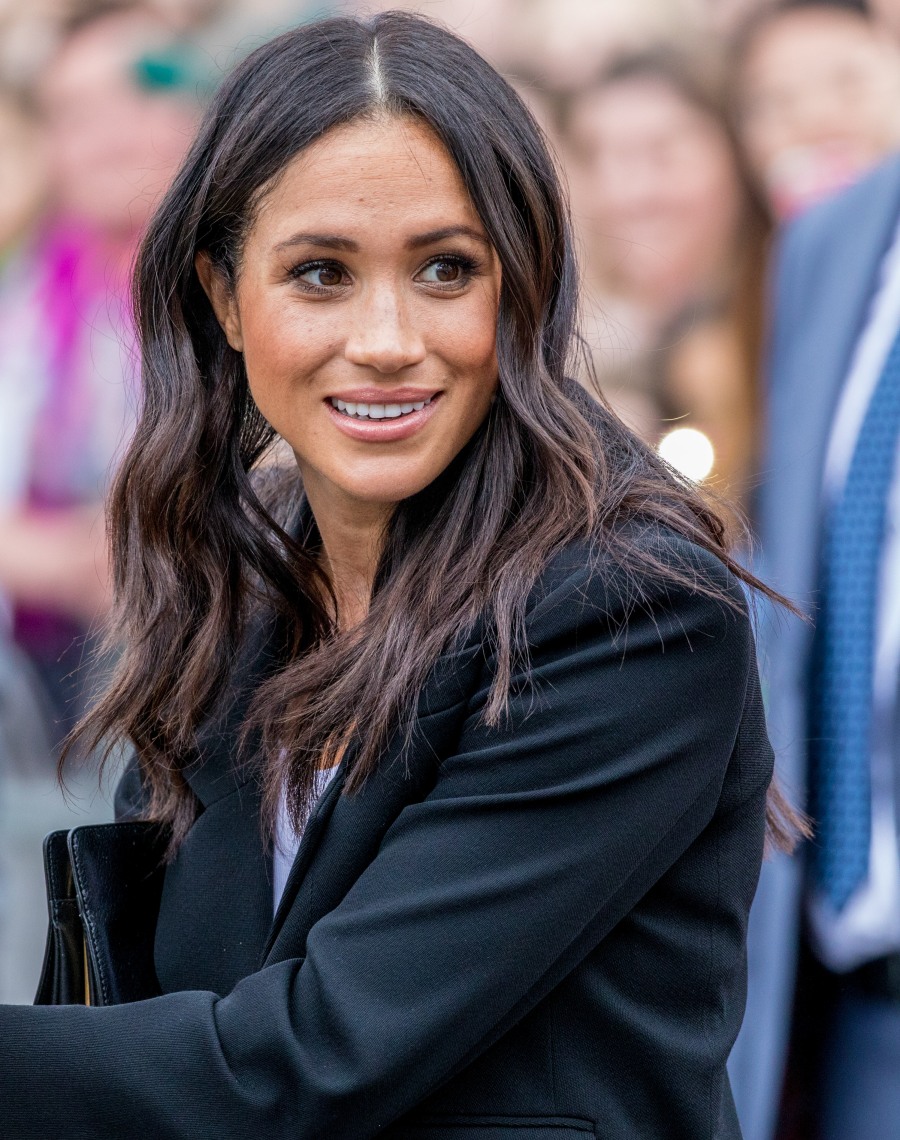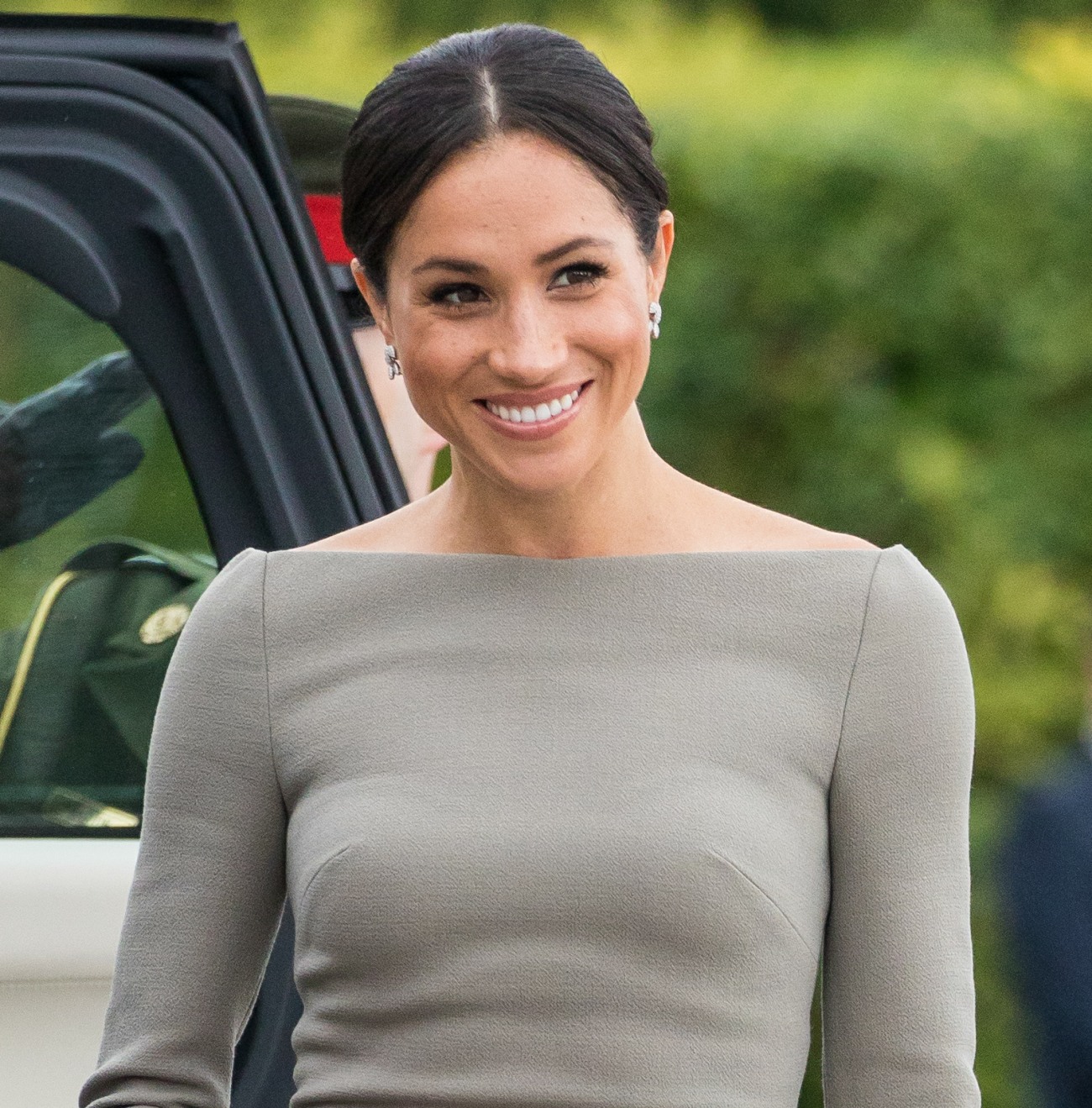 Photos courtesy of WENN, Pacific Coast News.