Embed from Getty Images
I know this isn't exactly salacious news, but I wanted to talk about personal credit so I'm covering it. Someone "stole" Demi Moore's credit card and racked up $169,764 in charges at Nordstrom. This wasn't just an issue of someone getting access to the number or the physical card. The person called the bank and claimed the original card was lost in order to get a replacement. Then they went to town shopping.
Criminal court documents obtained by ET on Tuesday claim that a man named David Matthew Read stole the 55-year-old Empire actress' credit card between March 8 and March 27 of this year, allegedly spending more than $169,764.

According to the documents, Moore's personal assistant called the credit card company to report that the card has been used for fraudulent transactions. During the conversation, they discovered that someone had reported the card lost and requested a replacement card. "D.M.'s personal assistant stated that neither she nor D.M. made this report or request," the document reads.

Per the complaint, surveillance video then allegedly showed Read making purchases from Nordstrom and Saks Fifth Avenue stores in and around Los Angeles at the same dates and times that Moore's card was used at those stores.

The document states that Read was later arrested on April 5 outside of a storage unit he had rented in Hollywood. "In a post Miranda interview on April 5th, 2018, Read admitted to obtaining D.M.'s credit card without authorization and fraudulently using it to make purchases at stores," according to the complaint. He is currently in jail.
That's scary! At least the scammer was caught and is now in jail. Last year, I noticed that my credit rating kept lowering a small amount every month, and that it went from excellent to good. The monitoring service provided by my bank claimed it was due to lack of credit. I didn't have any open accounts so I applied for two different cards and was denied, which baffled me because I've always paid bills on time. At that time I had that credit monitoring service, which pulled from Transunion, along with an identity theft protection service, AllClearID, and neither of them had any alerts.
Someone was applying for credit under my maiden name and an old address every few months through Experian, which I only noticed when I pulled my three credit reports! I was lulled into a false sense of security by two inadequate credit monitoring services. I've since frozen my credit with all four agencies. (New applications will ding your credit even if you put an identity theft alert on credit reports. You have to lock/freeze them to avoid this.) I also signed up for Lifelock on a police officer's recommendation, which was worth it as they alerted me to another fake application. To raise my credit score I got a secured Discover credit card, which has been excellent.
No one has obtained any credit in my name (knock wood), but this has been a major PITA. It required research and trial and error. My long-winded point is that credit thieves are crafty and take advantage of the system. Monitor your credit through multiple channels as often as you can.
(This is a true story and is not an endorsement for any service.)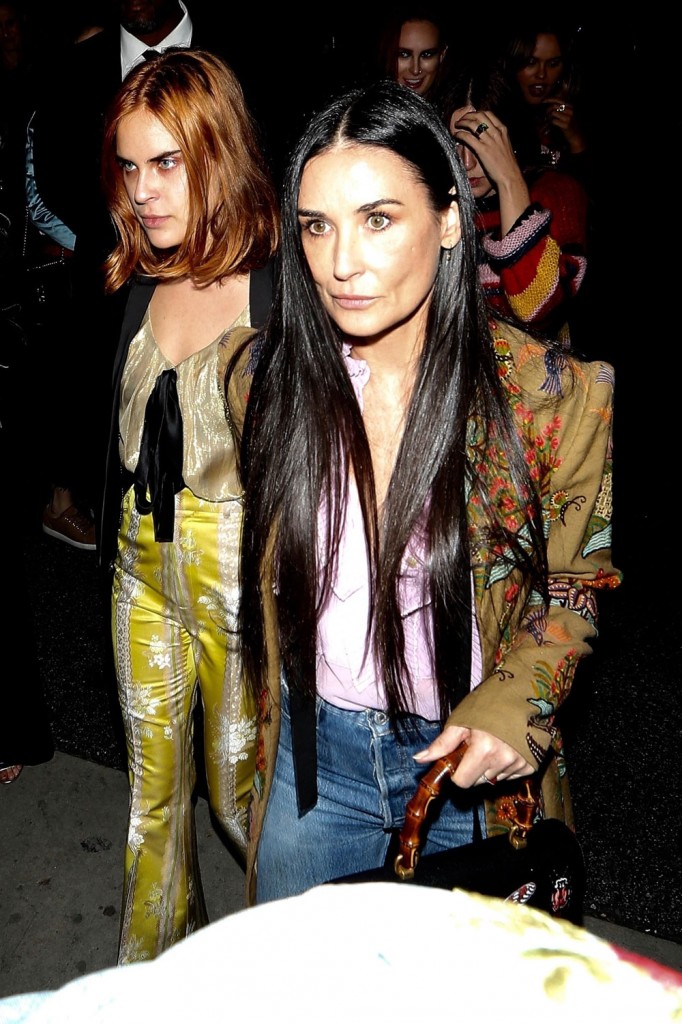 Photos credit: Backgrid and Getty