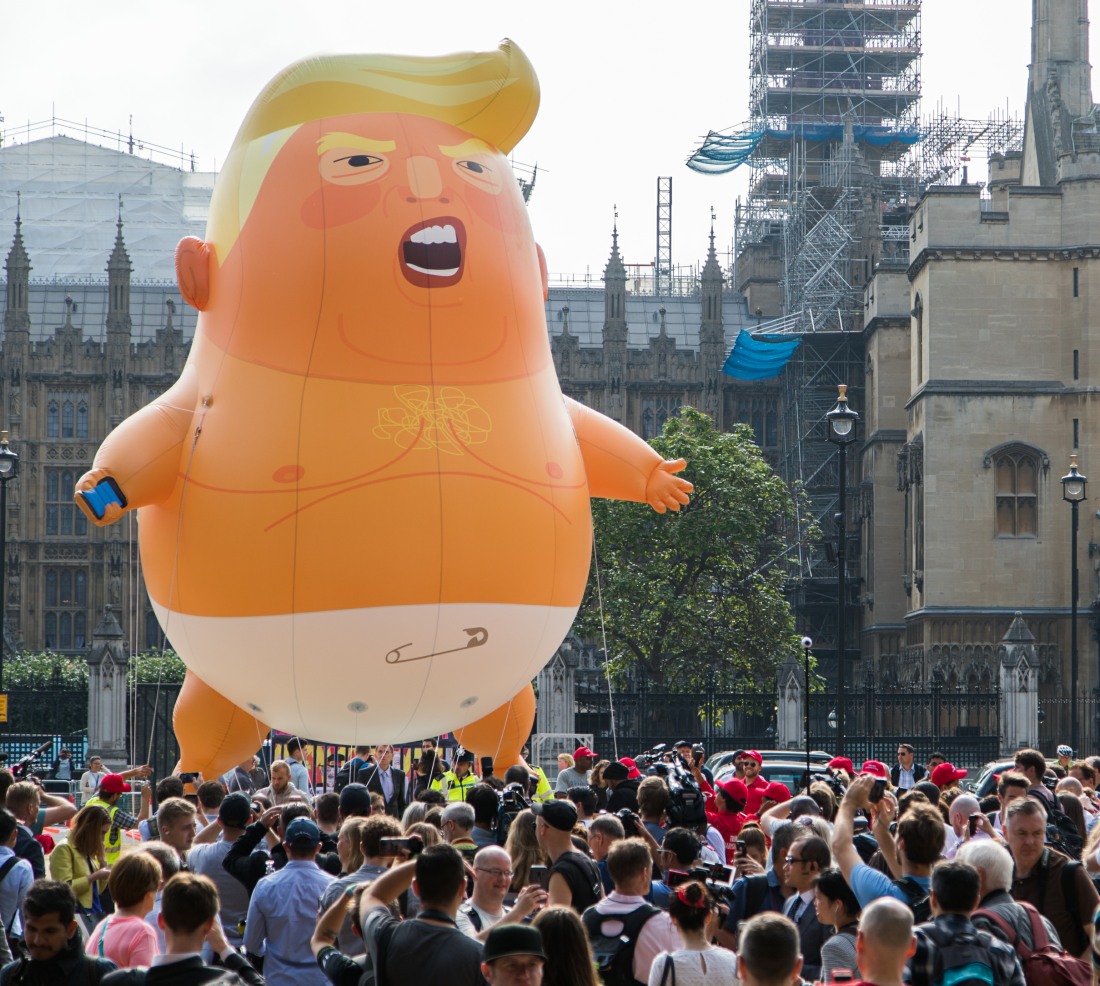 The Idiot Abroad Part Two. Donald Trump left Brussels yesterday after causing absolute chaos at the NATO meeting. Our historic European alliances are in tatters, and Putin got what he wanted: a significantly weakened NATO. Funny how that works out, huh? Putin keeps a checklist and Trump keeps doing everything on Putin's list. The Trump presidency might have been the best money Russia ever spent. Next up on Putin's checklist was a deterioration of the British-American "special relationship," yet another historic alliance. To be fair, Theresa May and Donald Trump already had a strained relationship before this week, and the special relationship was already in tatters too. But then Trump gave an unhinged interview to The Sun in which he lied about a million times and directly insulted May's government, especially about the handling of Brexit. You can read the piece here – I'm not going to excerpt anything because it's too depressing.
Meanwhile, the protests in London continue and I'm including some of the photos of the "Baby Trump" blimp. The blimp is good, but honestly… it actually flatters him a little bit? His skin's not that tight and he's actually a lot more orange than that. The Washington Post did a run through of Trump's complete British itinerary, and it sounds like May is (wisely) keeping Trump out of London as much as possible, and away from seeing the huge protests. According to the WaPo, Trump was fine with that – the White House apparently made very few demands about where to go and who to see, and the White House didn't even specifically request a meeting with the Queen. The Queen, it seemed, volunteered to have Trump over to Windsor Castle. The Prime Minister's office seems to know Trump well enough to know that he's only interested in the glitz and glamour and nothing else. Here's what WaPo says about today's meeting with the Queen:
The royals do not comment on politics, so there is unlikely to be any definitive public verdict on Trump's visit with Elizabeth Friday. "The queen will know full well that he's a big tweeter so she'll be even more cautious as to what she says," said Dickie Arbiter, the former press secretary for Elizabeth.

Tina Brown, an editor and author of books including "The Diana Chronicles," said the queen, a deft mimic in private, is likely to be "quite amused" by Trump.

"She sits there looking plain in her poker face and no one knows what she's thinking behind the mask," Brown said. "But when she gets looser with friends, she loves to send people up." The real estate magnate turned president, Brown added, will enjoy being in a "real live palace," but may find Windsor lacking, at least in terms of his own showy preferences.

"Windsor Castle is a wonderful, old, extraordinary, grand castle, but it isn't at all flashy," she said. "English castles are often cold and drafty, and I think his attitude will be quite appraising of the fixtures and fittings, which is something the queen has never cared about."

The best outcome, Brown concluded, may be a respectful and brief visit — just the latest chapter in Trump's tangles with the monarchy.

"I think idea is flash him a few coronets and get him out of town, because he's something of toxic guest at this moment and Theresa May has better things to do right now than expose herself to more bad press," Brown said. "They'll do this as fast and as well as they possibly can and then breathe a sigh of relief when he exits in an orange cloud."
Oh God… Trump is going to tweet about the Queen, isn't he? He's going to make some deranged claim about giving the Queen a MAGA hat and the palace will be forced to issue a denial. I'm sorry, Britain. I'm so, so sorry about all of this.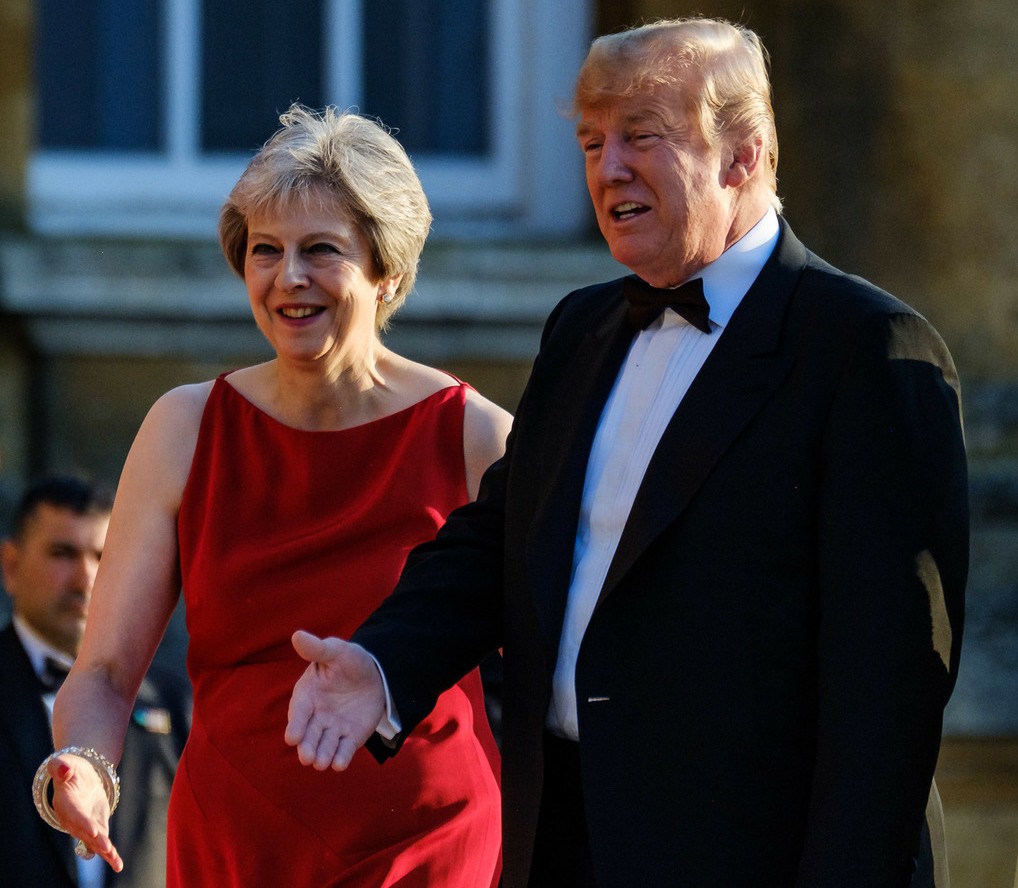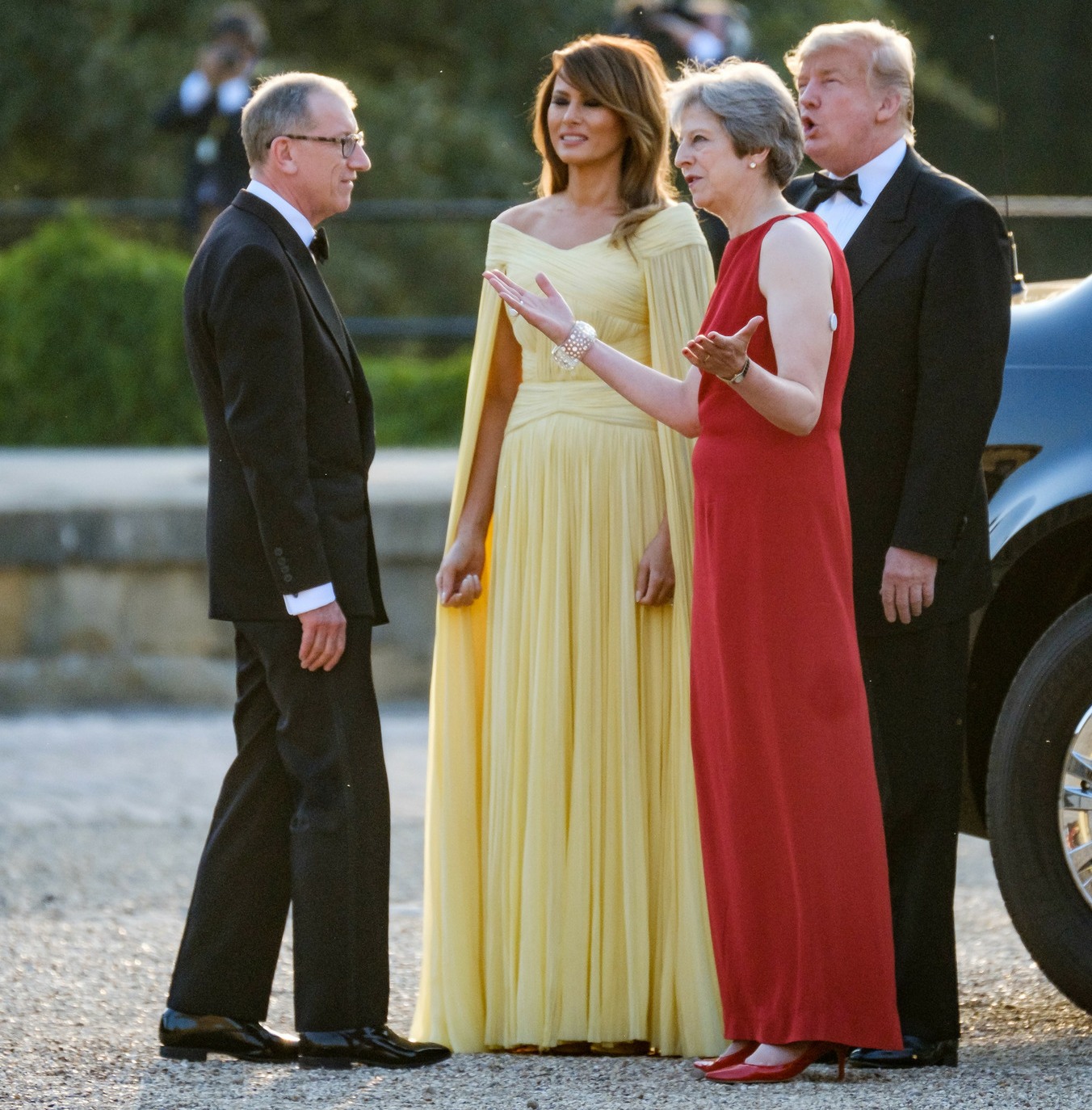 Photos courtesy of WENN, Pacific Coast News.