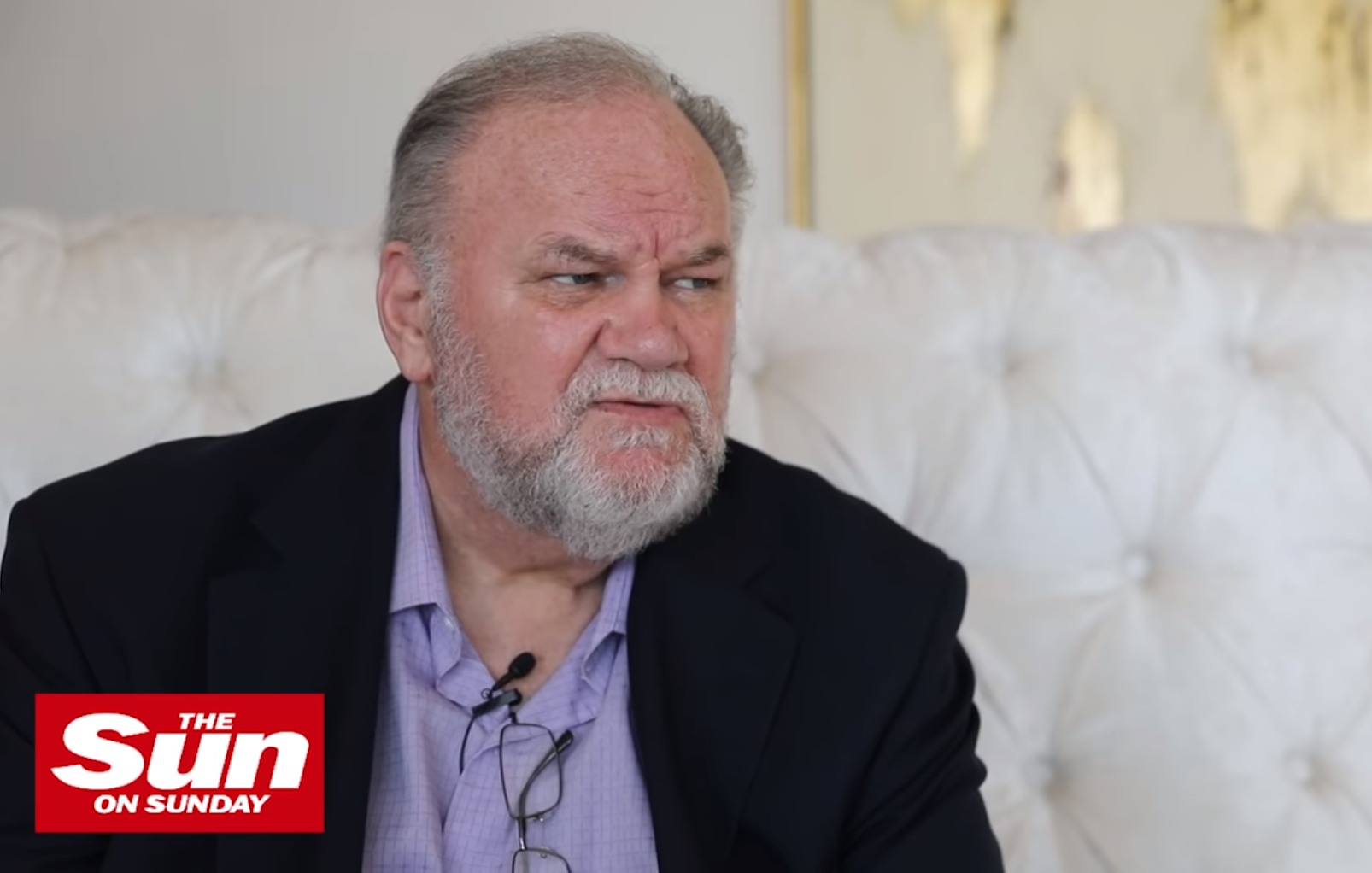 The "BOOM!" you just heard was the Duchess of Sussex throwing down some receipts on her father. Thomas Markle has worked everyone's last nerve for the past two months. He came close to ruining his daughter's wedding in the week prior, and then, ever since Meghan became a duchess, the man won't stop running his mouth. Meghan has kept officially silent, although there are some little palace elves running around to certain media outlets, letting them know that Meghan hasn't spoken to her father since the wedding and that she and Harry are very "frustrated."
Well, Meghan's last nerve had been tried with this week's activities from Thomas and that rancid a–hole Samantha Markle. Thomas was running around to The Sun and TMZ, doing his "woe is me" routine. Samantha was tweeting sh-t about how Thomas is practically on his deathbed and Meghan needs to call him so he can sell her out even more. So a "friend" of Meghan's spoke to the Daily Mail and revealed something I suspected from the start: Thomas faked the sh-t out of his "heart attack" before the wedding.
After infamously pulling out of his daughter's wedding at the last minute due to an alleged health scare, a source has claimed that Thomas Markle Sr.'s heart attack and surgery were all a sham. A source close to the Duchess of Sussex says that Markle Sr., 73, was never ill and faked an emergency operation as an excuse to not attend the royal wedding and garner sympathy.

'The whole story about Meghan's father undergoing heart surgery was made up,' the source said. 'He had to come up with a good enough reason not to attend her wedding and avoid any further embarrassment after those staged photos went public. '

During his recent bombshell interview on ITV's Good Morning Britain, the former lighting director said he was admitted to the Sharp Chula Vista Medical Center, just a few miles north of the Mexican border in Tijuana, where a stent was fitted. But when DailyMail.com reached out to the hospital for confirmation of his May 16th visit, the clinic replied that 'no such name' had ever checked into the hospital.

The source added: 'The poor health story was his way of generating some compassion from the public, and taking the attention off those staged photos which were a complete embarrassment to Meghan and the royal family. Of course Meghan is upset with him. Her father missed her wedding. He missed walking her down the isle all because of that ill-conceived publicity stunt. It was really just such poor judgement on his part. Now everyone's feeling sorry for him. They shouldn't. He brought this upon himself and if he were truly sick Meghan would have made an effort to visit him. Don't feel sorry for him. If anything, feel sorry for Meghan.'

The revelation comes just as Meghan's older half-sister Samantha Grant, who has defended claims that their father is, in fact, ill, lashed out on Meghan saying she will be to blame if Markle Sr dies. The 53-year-old took aim at Meghan and Prince Harry's appearance at the Nelson Mandela centenary exhibition in London on Tuesday, tweeting: 'How about you pay tribute to your own father?! Enough is enough. Act like a humanitarian, act like a woman,' she wrote, adding: 'If our father dies, it's on you Meg'.
I mean… obviously. This one feels like the performative outrage over the first batch of staged photos just before the wedding too. People had just been playing along, pretending that Thomas was sincerely getting "pap'd" in Mexico. He was not. He was setting those photos up and all of the British tabloids knew it when they paid for the photos. Same with this: everyone knew that Thomas's "heart attack" was way too convenient and that it was an obvious cover story. But the British tabloids still used it as an excuse to bash Meghan for being so "heartless" and not going to see her father. Can we just collectively cancel everyone in the Markle family (except for Meghan, but she's a Sussex now)?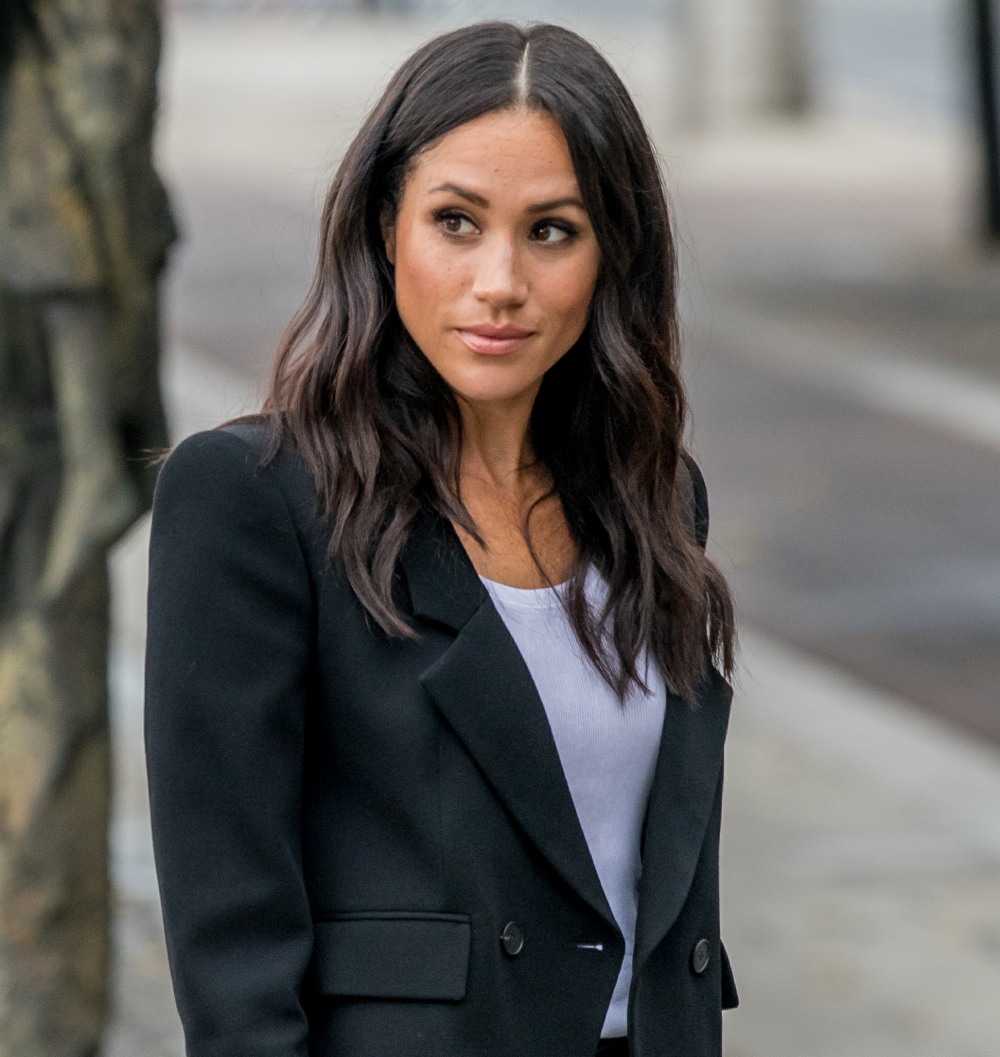 Photos and screencaps courtesy of Backgrid, WENN, ITV and The Sun.