US Magazine has a long interview with the founder of an infrared sauna business called Shape House, which has locations in New York and California and calls itself an "urban sweat lodge." Sessions are around $60 for an hour, which is what you would expect for a spa experience but is still expensive for a sauna. The owner, Sophie Chiche, touts the health benefits of infrared saunas, because that's what she's selling, and says that Selena Gomez and Emma Roberts are fans. Supposedly her service is different than regular saunas because the beds only cover your body and your face is out of the heat. It sounds like a gimmick to me. The health benefits of saunas are real, but they're not limited to the particular experience this lady is selling.
"Selena comes often. She's been incredibly supportive of us and her community and brought a good amount of people," Chiche exclusively reveals to Us Weekly, adding that the singer hits up the hot spot whenever she's in town. "She does it exactly like everybody else — she wears the clothes, she watches her things, we serve her the tea she likes and she tends to come with a couple of her friends."

The "Wolves" songstress has opened up about her sessions at Shape House.

"I started going to a place called Shape House … you lay in these beds in a sweatsuit, and they wrap you up and you sweat for 45 minutes and it releases all the toxins of your body and you kind of feel … kind of the equivalent of a sauna, but it gets your heart rate up, and it gets everything flowing in your body," Gomez told Elle in May 2016. "It's changed my skin, it's kind of changed my body as well, so it feels really good. That's kind of been something that works for me personally."

According to Shape House's site, far infrared heat is able to penetrate the body and heat it up from the inside-out. "This type of long wave infrared energy heats the skin in a different way than traditional saunas," David Colbert, MD, founder of New York Dermatology Group in New York City, tells Us. "It's called radiant energy for a reason — it penetrates deep into joints and muscles and gives the skin a radiant glow."

Colbert says that potential pros of infrared sessions are extensive: "The main benefits of infrared light are increased relaxation and sense of well-being," he explains. "Results include improved circulation, increased sweating and release of toxins, reduction of inflammation."
I really miss the amazing saunas in Germany. You can pay about 20 euro for an entire day at a spa, which usually includes multiple saunas at different temperatures, one or two areas to relax and several different pools and showers. Of course you have to get used to being naked around strangers, but it wasn't hard for me when I realized the payoff. In America they expect you to wear clothes in the saunas and unless you're in a city they're hard to find. There aren't even saunas in nice hotels. I have to travel about an hour to go to a YMCA with a sauna, which I do a couple times a month as they're so relaxing. This is such a first world thing and I feel like an a-hole for even complaining about it, but this is my job. That said, I wouldn't pay $60 for an hour in an infrared body sauna wearing a suit you sweat into. I like to get in and out of the sauna whenever I feel like it.
Look at Selena wearing ankle weights all old school.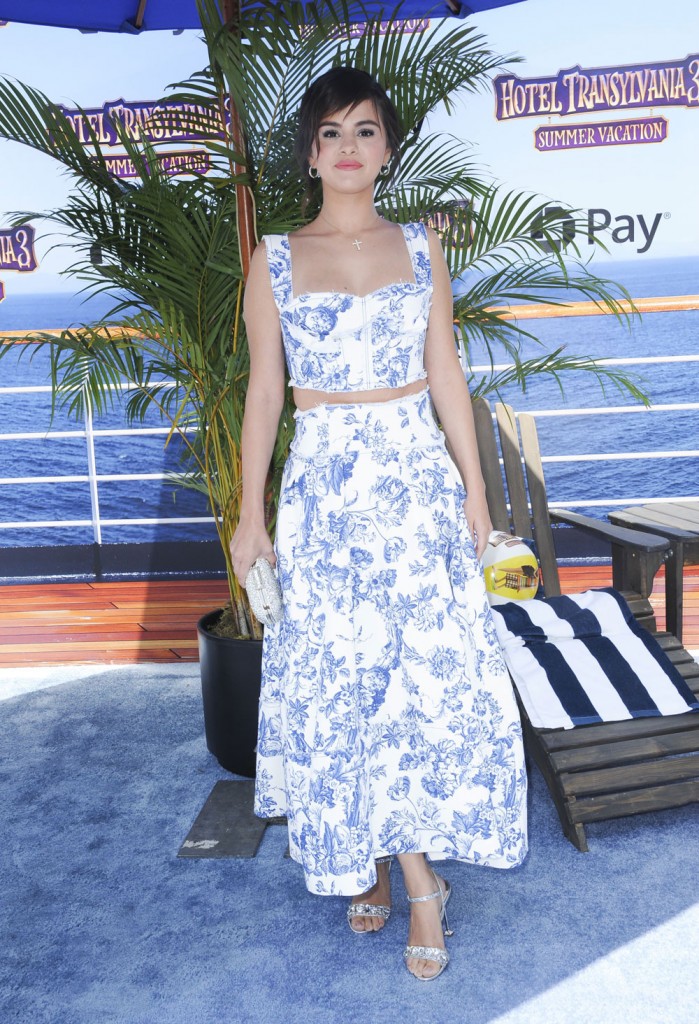 photos credit: WENN and Instagram