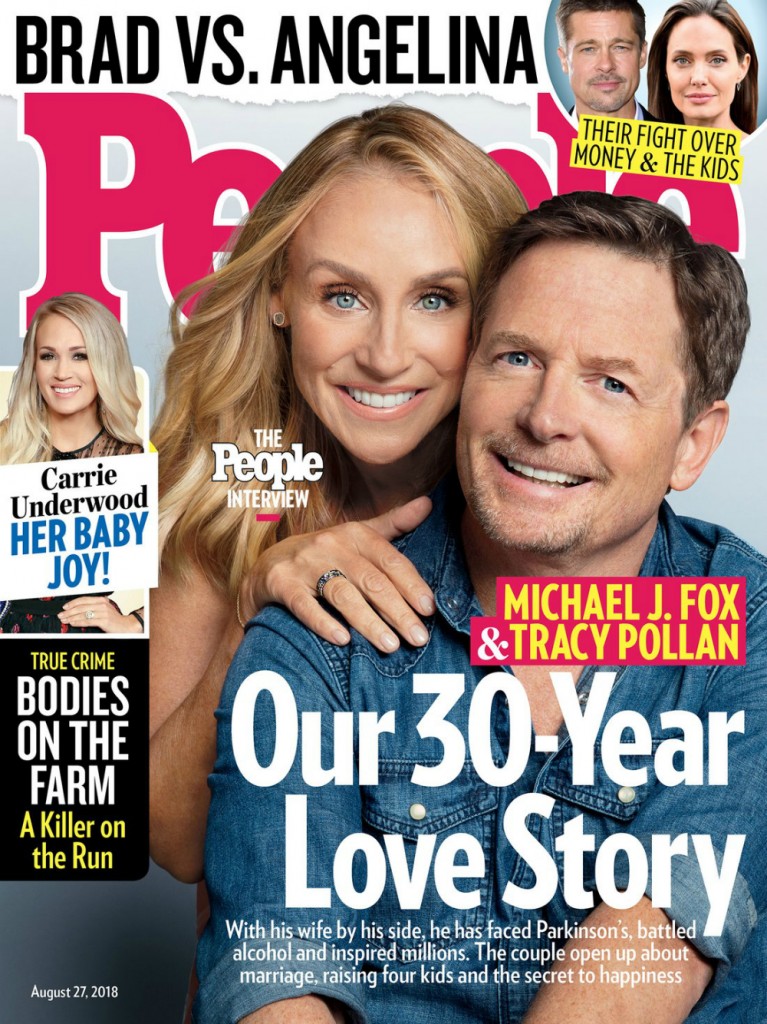 I was going to write about how I couldn't decide who was my top favorite couple – Michael J. Fox and Tracy Pollan or Kevin Bacon and Kyra Sedgwick. To decide, I looked up who married whom first only to find they both wed in 1988. But then I found out that prior to Michael, Tracy had dated – wait for it – Kevin!
Michael and Tracy have always seemed to have a really solid relationship. They don't talk about it much, they just have a united front. Like in their cover photo, there's nothing forced there. And yet, we know they've faced struggles, one of which being Michael's Parkinson's diagnosis. Now that they are celebrating thirty years of marriage, they're talking about what works for them. I found their explanation beautiful in its simplicity. According to Tracy, they work because it them "against the world."
Thirty years after they exchanged vows in a small wedding ceremony in Vermont, Michael J. Fox and Tracy Pollan are opening up about their remarkable romance.

Though they come from different worlds — Fox, 57, is an Episcopalian-raised Army brat and high school dropout from Canada who earned his GED in his 30s, while Pollan, 58, comes from a prominent Jewish New York family and studied at the Lee Strasberg Institute — both agree that there were key similarities in their upbringings.

"Big families, middle children," Fox says. "Sense of humor. Both our families had that."

"It was us against the world," says Pollan of her own upbringing. "That's exactly what we've created."

Asked about the key to a long marriage, Pollan says, "Just give each other the benefit of the doubt. He assumes I'm doing the best I can."

Adds Fox, "Find the best things about you and the best things about life and celebrate them."

As for what he's added to her life, Pollan answers, "So much, obviously. His optimistic worldview about everything is just so powerful. Michael doesn't worry about the future. I'm completely the opposite."

"It leaves a lot of work for other people sometimes," Fox admits, "because I'm like, 'Oh yeah, don't worry about it. It'll be great!' I can do that because I know she's got it handled."
I think giving your partner the benefit of the doubt is some of the best relationship advice I've heard. And I relate to their dynamic. I, too, am the worrier, which can mean I create stress when it doesn't need to be there. At the same time, The Mister can pick and choose what to focus on because he knows I have my eyes on all of it. It's also helpful that we acknowledge those things.
Although simple, Tracy's comment about it being "us against the world" doesn't mean it's always been easy. The article discussed how Michael drank to help himself deal with his diagnosis. But it didn't help him cope, it led to him checking out from the family and letting Tracy down. One of the last times she found him passed out, Tracy asked him directly, "Is this what you want?" Michael said she didn't seem that angry, but rather "bored." Fortunately, it got through to Michael and he redirected his energy from drinking to establishing the Michael J. Fox Foundation for the treatment of Parkinson's with Tracy by his side.
The Michael J Fox Foundation's blog recently covered Alan Alda's announcement that he was diagnosed with Parkinson's three and a half years ago. He decided to come forward after he saw his thumb twitching during a TV interview and wanted to set the tone for his story before the press did. Like Michael, Alan sees Parkinson as something to treat and cure, not a jail sentence. And, like Michael, Alan has his wife of 61 years, Arlene, to get him through it.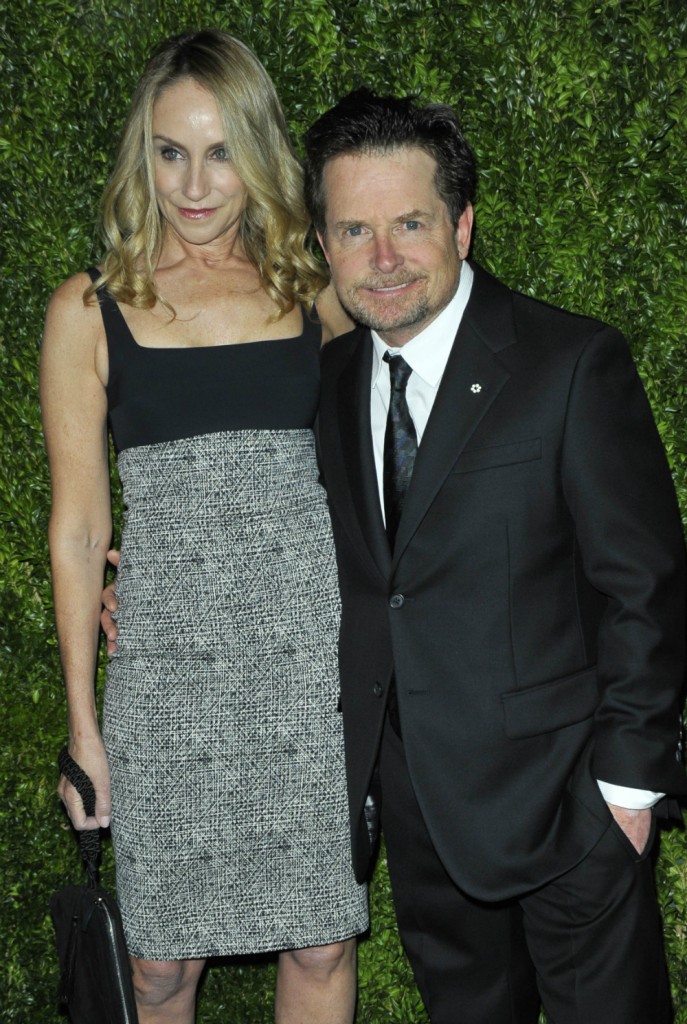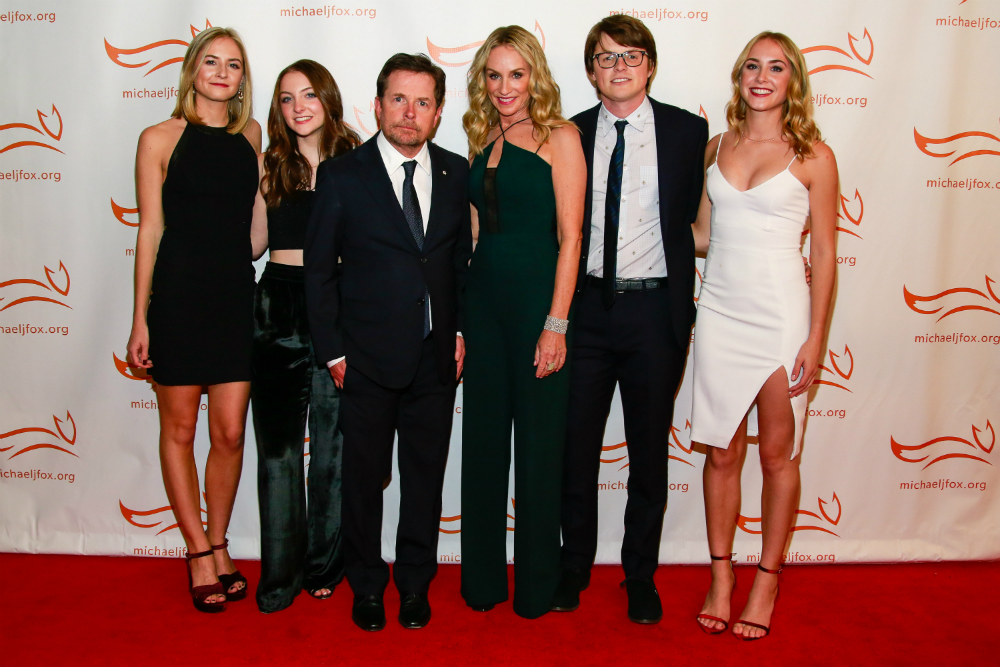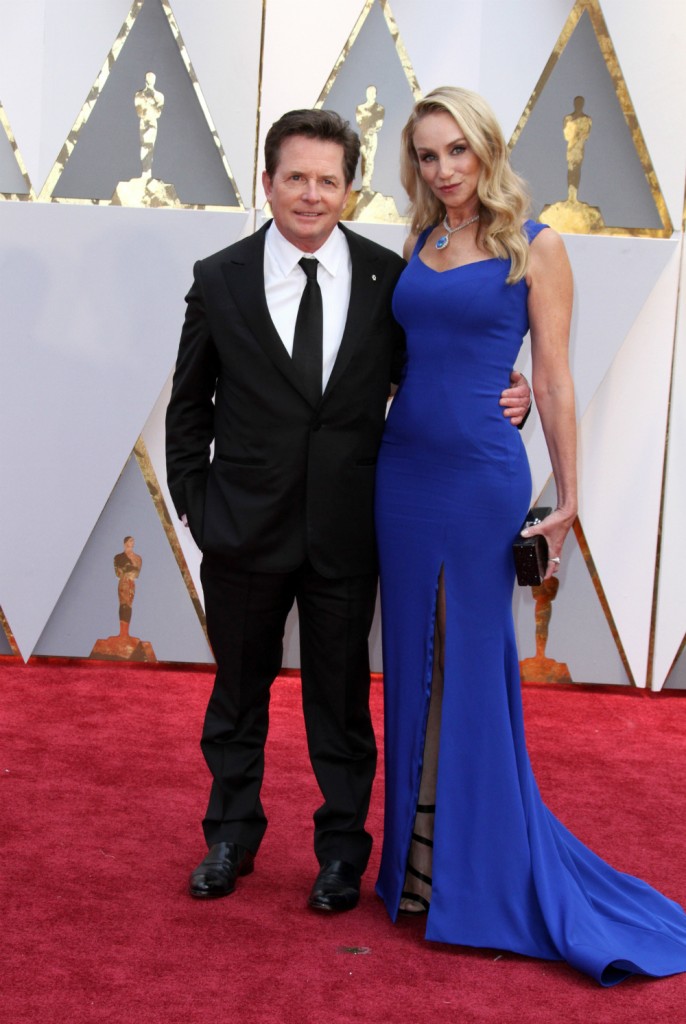 Photo credit: People and WENN Photos