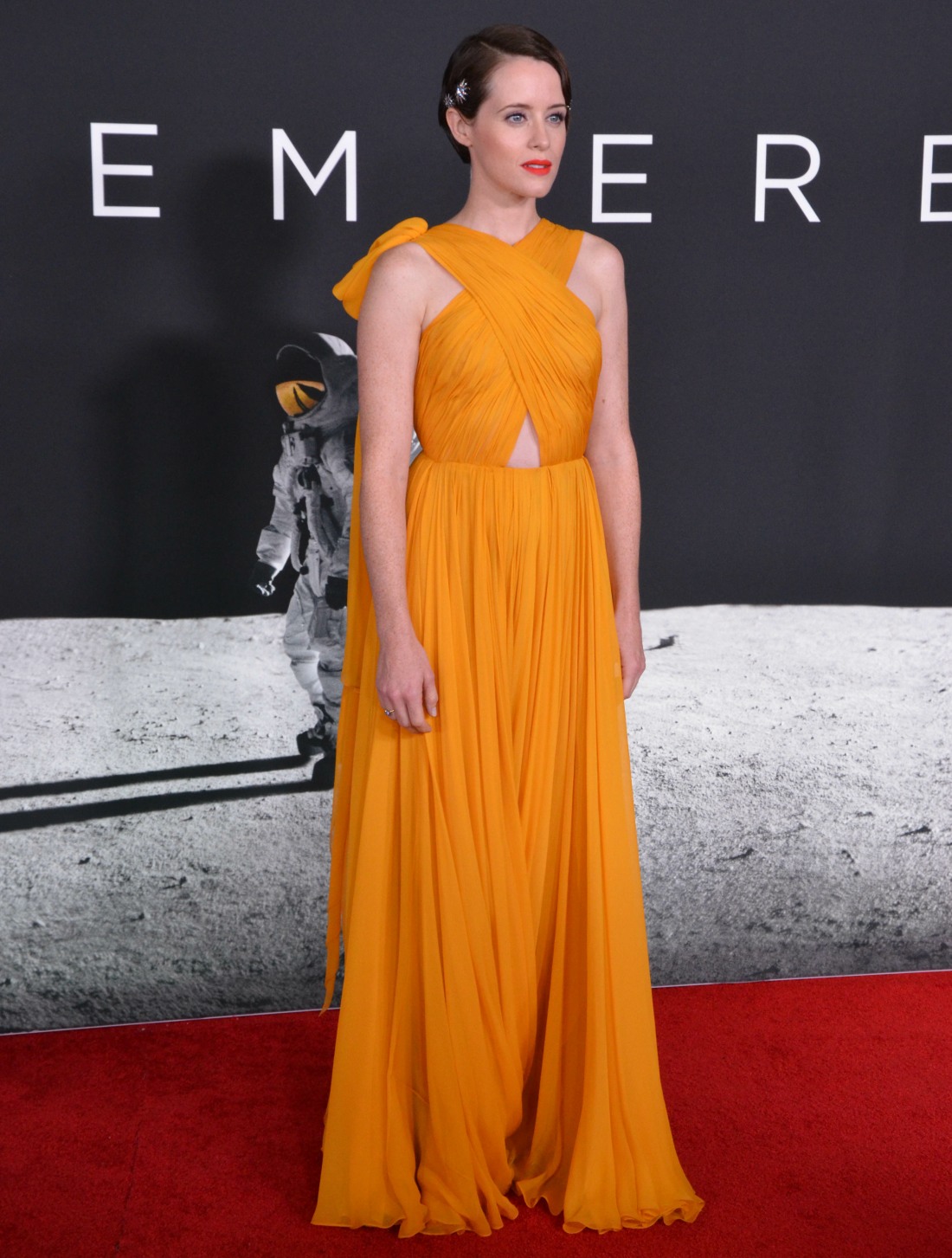 Last night was the Washington – ??? – premiere of First Man, which must have been crazy. To hold a premiere in Washington DC, on the eve of one of the most historic Senate votes in a generation, all while thousands of protesters have descended on the city to disrupt. For some reason, I want to believe that both Claire Foy and Ryan Gosling calmly attended the premiere, then skipped out of the post-premiere party so they could both join the protesters and wave some signs. I know that probably didn't happen, but I want to believe it.
For the big premiere, Claire wore this marigold/saffron colored Oscar de la Renta gown. Sigh… I have a thing about yellow and orange shades on the red carpet. I feel like only a very slim majority of them actually work out, and those shades look terrible on the majority of women would look better in a different color. I have to admit though… this color, on its own, doesn't look bad on Claire. My issue with her look is that she chose the wrong lipstick shade and the wrong hair. A deep red lip would have been amazing – the pink lip is distracting. And her hair is short now, and she's been doing a more severe, slicked-back look for many appearances. I think that would have worked well with this.
I do think it's charming that Claire and Ryan coordinated their looks though. Eva Mendes still doesn't walk red carpets with Ryan, so Claire and Ryan – who play Janet and Neil Armstrong – are doing the "we're each other's dates" thing for all of their red carpets. It's cute.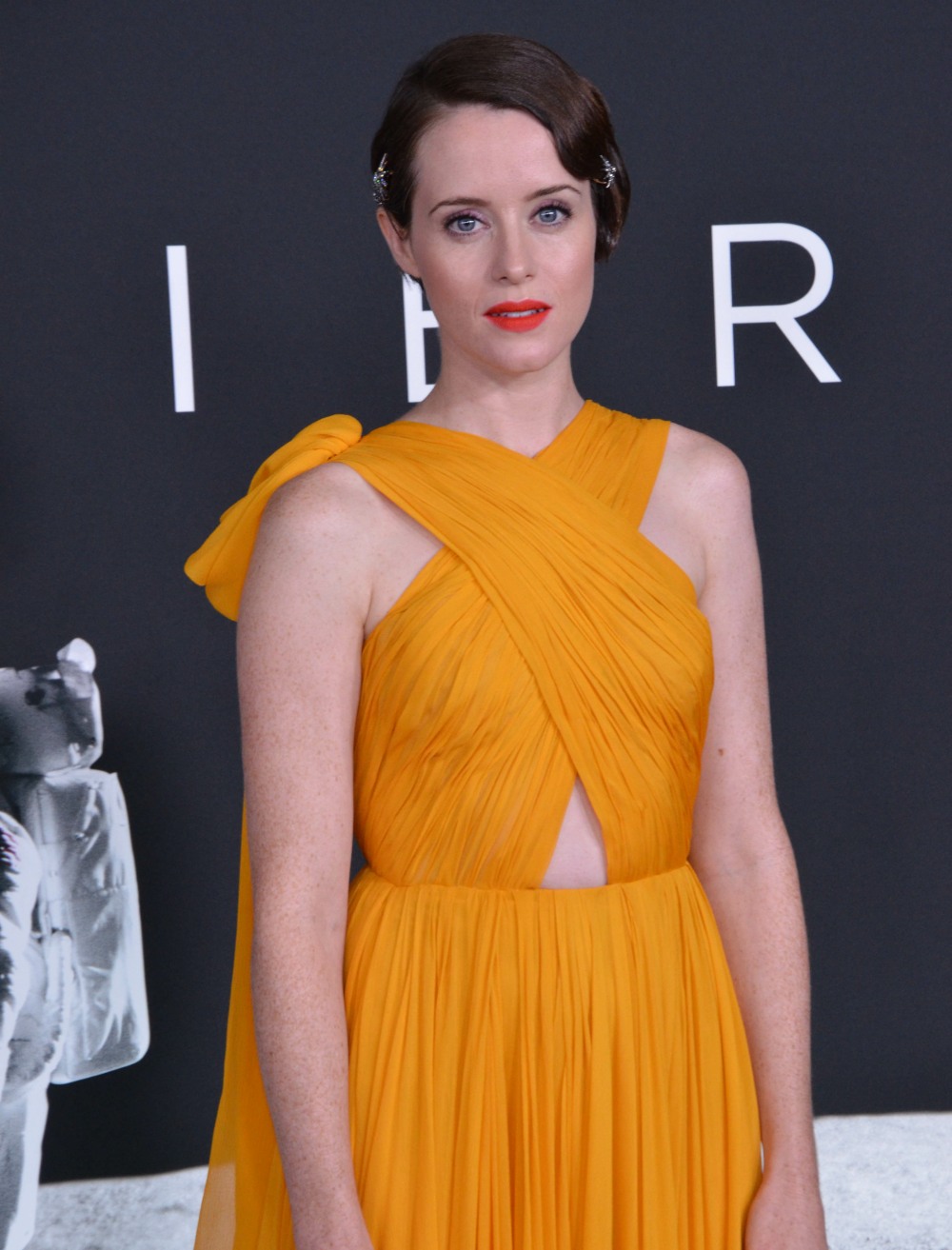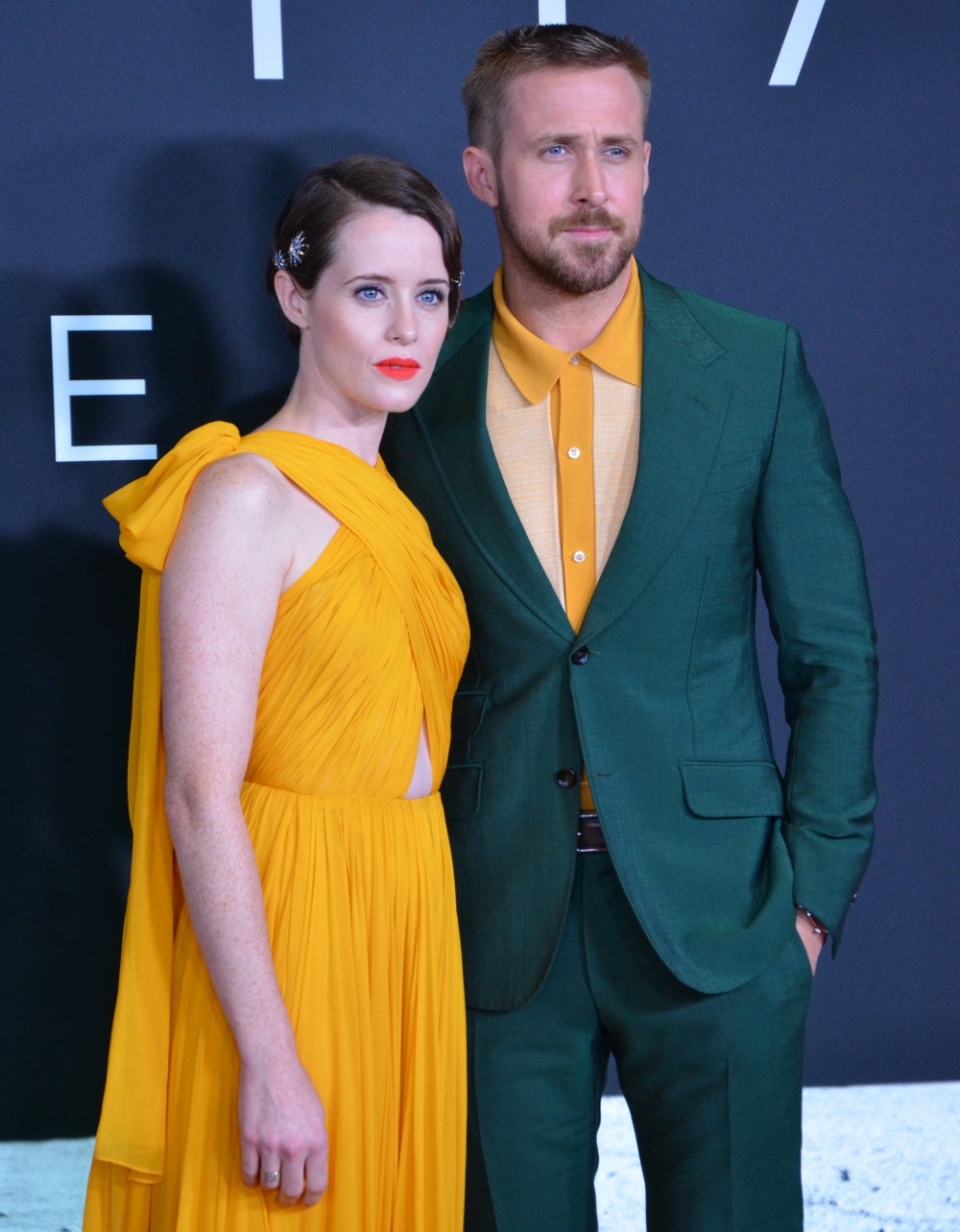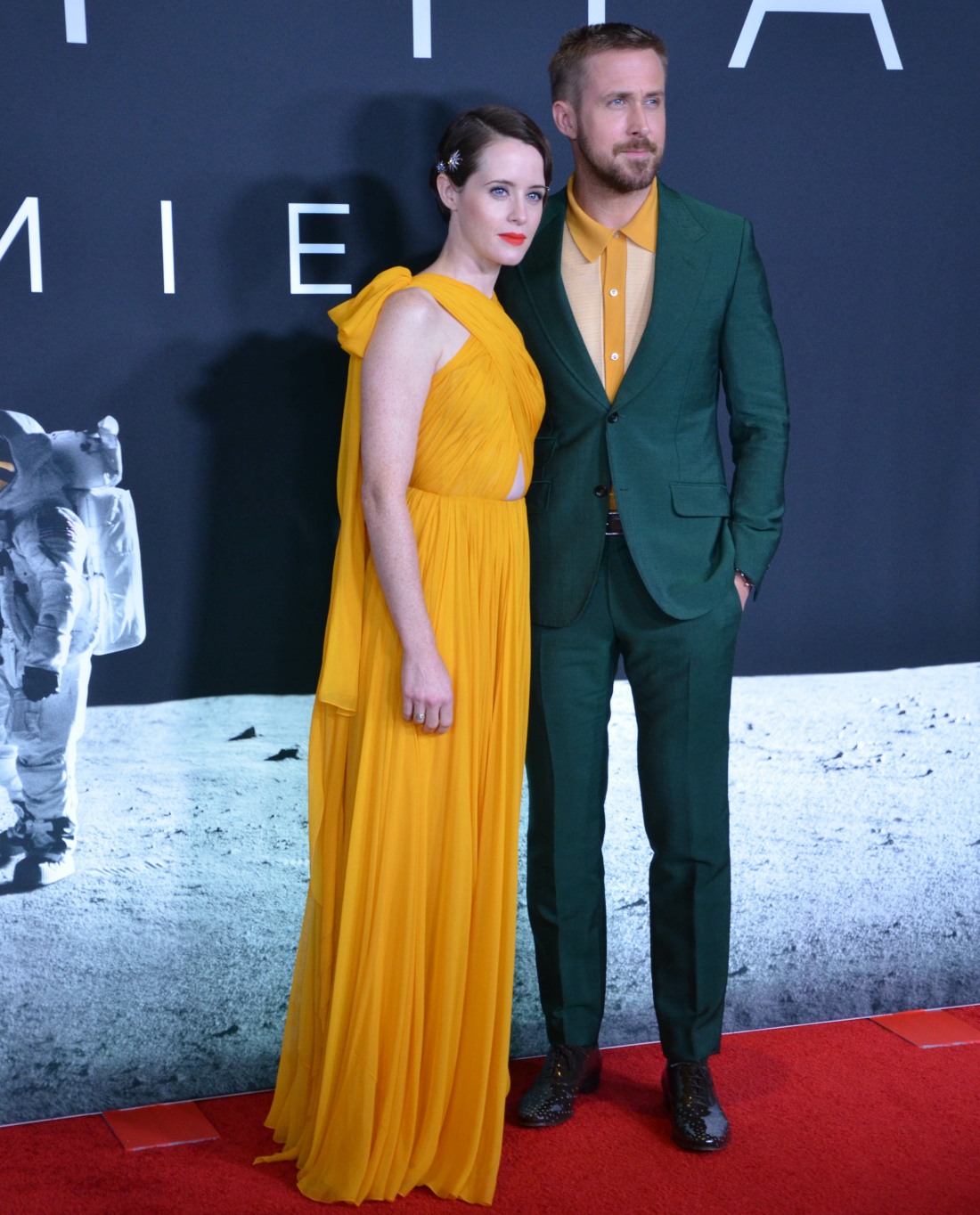 Photos courtesy of WENN.