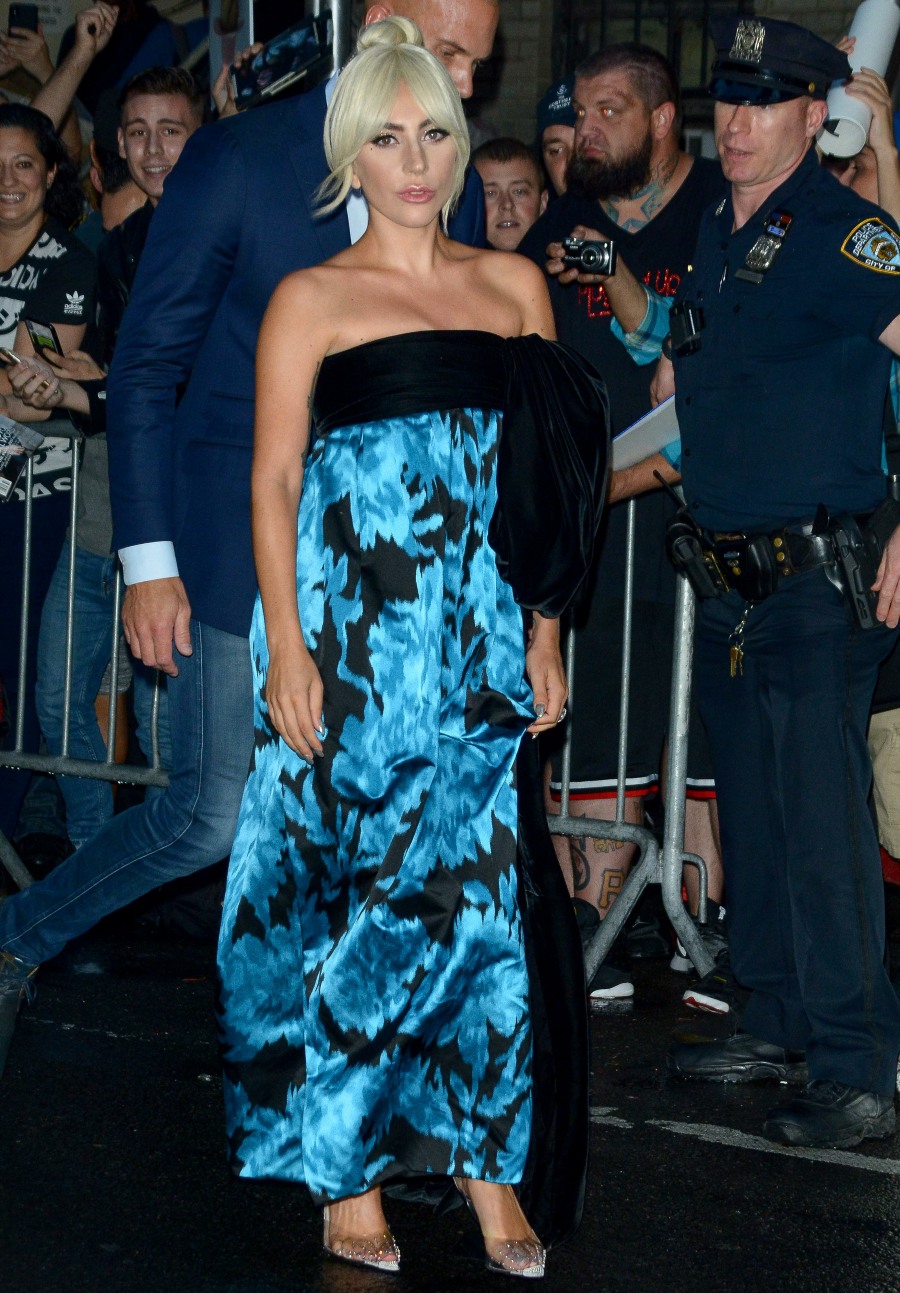 A Star Is Born is out this week. Lady Gaga went on The Late Show with Stephen Colbert for one final push. Colbert and Gaga chatted about the movie, about Bradley Cooper and meeting Barbra Streisand and all of that. But then Colbert asked Gaga if she was okay to talk about politics, and… the interview changed. Gaga could feel it, Colbert could feel it, the audience could feel it too. Gaga spoke slowly at first about watching the Ford-Kavanaugh hearings last week and how the "debate of Kavanaugh versus Dr. Ford is one of the most upsetting things I have ever witnessed."
She mentions that Trump questioned whether or not to believe Dr. Ford's testimony, and says: "But I will tell you something. Should we trust that [Dr. Ford] remembered the assault? Yes. And I'll tell you exactly why. She's a psychologist, she's no dummy. And when someone experiences trauma, the brain changes. It takes the trauma and puts it in a box so that we can survive the pain." Gaga says she believes Ford was triggered when Kavanaugh's name came up for the Supreme Court and that's why Dr. Ford chose to come forward to protect this country. Honestly, this moved me. Gaga was speaking about how trauma manifests itself in the body in her Vogue interview too, and I appreciate and agree with her assessment of what happened to Dr. Ford, and what happens to so many survivors.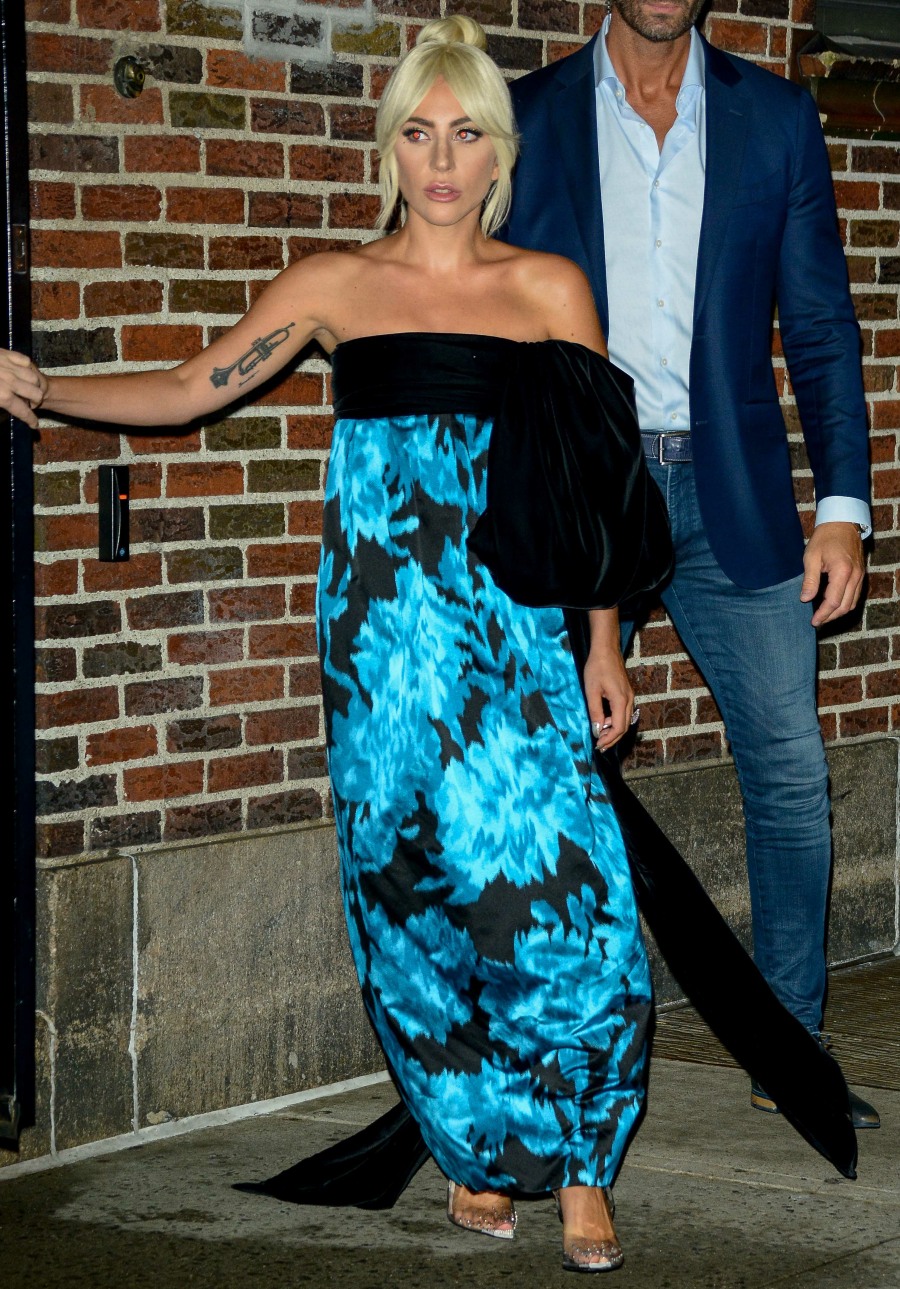 Photos courtesy of WENN.