Last week, Kaley Cuoco marked her three-month wedding anniversary with equestrian hubby Karl Cook. She also posted a photo to Instagram with Karl and a baby and dog in tow, neither of which belong to them.
On Saturday, Entertainment Tonight caught up with Kaley at the Ninth Annual Veuve Clicquot Polo Classic and asked if she was hoping to expand her brood beyond horses and dogs. She replied, "I'm definitely – I'm not there yet," adding, "I'm not quite there yet but I know that I will be 'cause I love kids. But I'm a worker bee right now — kind of my career is my focus and my husband. But, we love kids and we love animals so we're meant to have children."
Kaley does have a new project to focus on, as she is voicing the character of Harley Quinn for a new animated series for streaming service DC Universe. She's also serving as an executive producer on the series, which is aimed towards an adult audience. The announcement about the new show was made on Wednesday at New York Comic-Con.
In an interview with Entertainment Weekly, Kaley admitted, "I've always loved animation. I did it years ago, and I haven't been in the animation world in a while. [Harley Quinn] is so edgy, it's obviously a very adult comedy, and with such a world-renowned character, it's been a blast to record."
She went on to say that working on the show has been "empowering" for her, explaining that, "To sit in a booth and scream and cuss and yell at boys for hours at a time, it has been an absolute blast."
Kaley spelled out some other benefits to her new role, telling EW, "Not having to do hair and makeup has made it that much better." Okay, I'm jealous.
For someone who seems a little.. impetuous about relationships, it's good that Kaley's taking some time before bringing a little human into the world. That being said, she has proven that she truly loves animals, and I think when she and Karl decide, she'll probably be a great mother.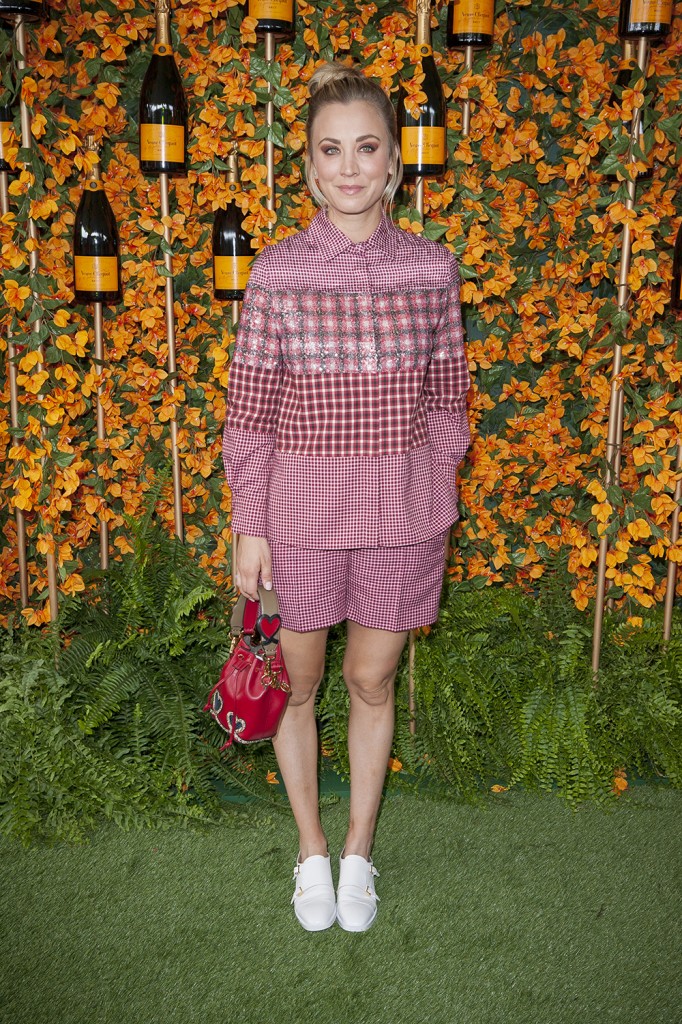 Photos: Instagram, Getty, WENN