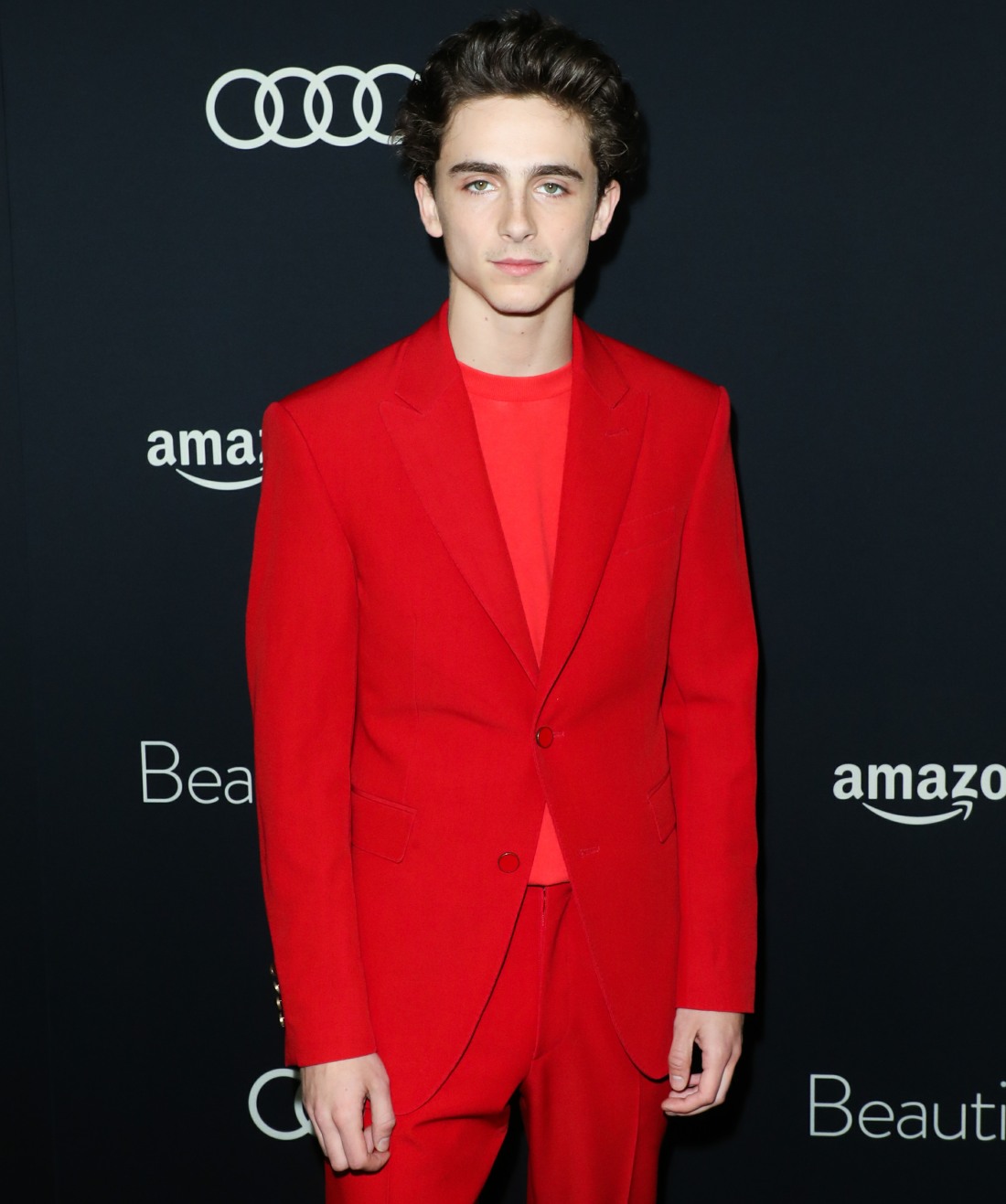 Here are some photos of Timothee Chalamet and Steve Carell at last night's premiere of Beautiful Boy. Steve is doing his "silver fox professor" thing, but who can even see him? Timothee is perfect and I love him. I still have a crush on him. I'm still mad that he didn't win the Oscar for Call Me By Your Name. Do you remember who did win? Gary Oldman, for his terrible portrayal of Winston Churchill. Timothee gave the performance of a generation and… yeah, I'm still mad. I feel like other people will become angrier about it in retrospect as the years go by and CMBYN becomes established as a masterpiece.
Anyway, Timothee wore a bright red Louis Vuitton suit to his big premiere. He looks a bit tired, and he probably was – he came to the premiere fresh from the Massachusetts set of Little Women, which is being directed by his Lady Bird director Greta Gerwig. Chalamet told Variety:
"They've started shooting, they've been very nice to me," Chalamet said of the "Little Women" team. Chalamet is playing Laurie in Greta Gerwig's adaptation of the classic novel by Louisa May Alcott. He told Variety's Marc Malkin he's set to start shooting in a few weeks. "They've basically let me try and get ['Beautiful Boy'] out to the world. I would do anything Greta wanted me to be a part of. I knew 'Little Women'; I hadn't read it. But I've read it since. I understood it to be a literary classic, but it's crazy, day by day in the rehearsals, I get more imbued in the legend of it all. We're shooting in the Massachusetts area where it was written, so we have a lot of people on the crew or that are just around that, like, the book is very dear to their heart and to their youths, as well."
WHAT ARE THEY TEACHING THE YOUTHS? I can't believe Timothee made it to the age of 22 without reading Little Women in some kind of English literature class. How is that possible? Well, at least he's read it now, and at least he's getting into the story and history of it. I honestly believe he'll be an incredible Laurie. It's like a brand new take on Laurie too.
What else? In Beautiful Boy, Timmy plays a guy with a meth addiction and Carell plays his father. Timothee told Variety that the film was "tough" and that he lost 18 pounds before they shot the film. He also said: "These books are — I don't want to be projecting anything — but they're very profound and this is a very relevant thing a lot of people go through, and yet we don't have a vocabulary to talk about it openly." I love him.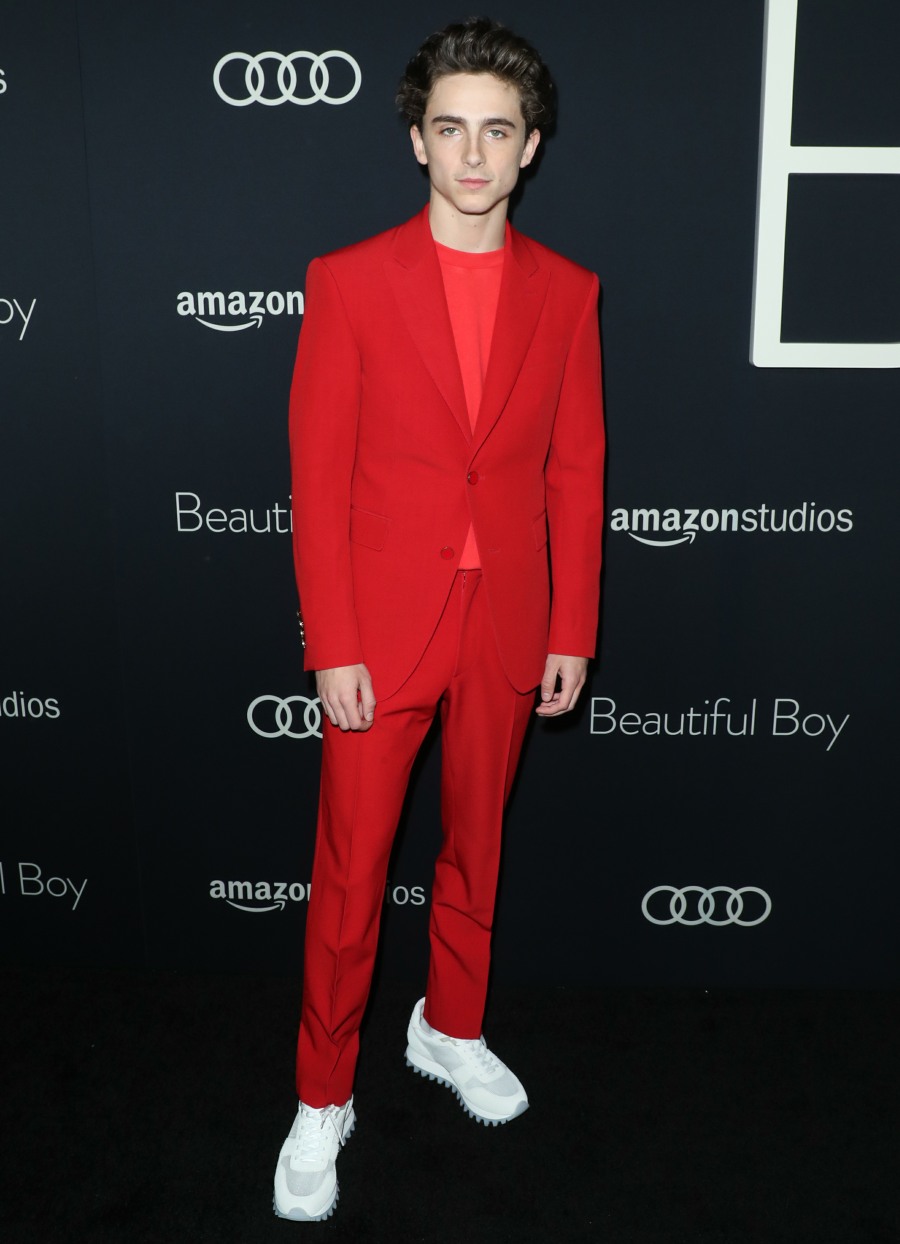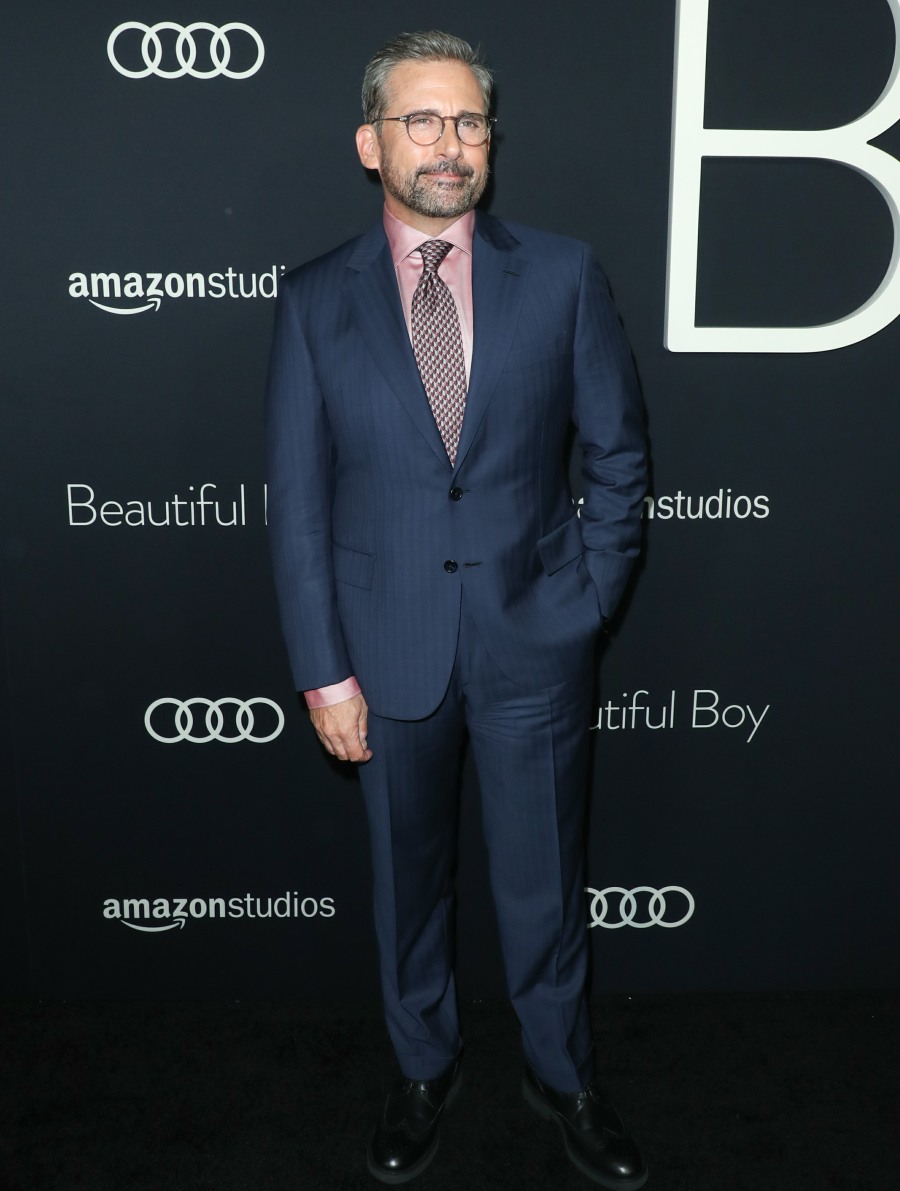 Photos courtesy of WENN.