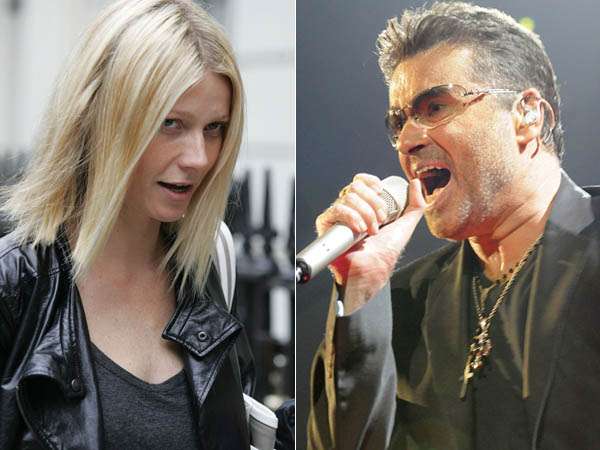 Rupert Murdoch-owned British gossip papers News of The World and The Sun have been implicated in a massive scandal involving paying private detectives to tap into the phones of thousands of celebrities and public figures including Gwyneth Paltrow, George Michael, Elle Macpherson, and now-deceased Jade Goody. Those are just some of the names which have been released. News of The World went to great lengths to conceal this illegal activity, paying off three victims and ensuring that all the evidence in the cases were sealed. Journalists are said to have hired a private investigator who, along with illegal wiretapping, regularly conducted searches of police databases and paid off employees of various companies and groups for information. What's more is that The Daily Mail is involved too even though they're owed by another company, because they hired that same investigator to get information illegally.
Murdoch owns News Corp, the parent company to Fox News, The New York Post, and The Wall St. Journal. He denies knowing anything about this illegal activity. The editor mentioned, Andrew Coulson, worked for News of The World from 2003 to January, 2007, when he resigned over the royal phone tapping scandal. (In August, 2006, journalist Clive Goodman was caught intercepting some of the royals' phone calls, for which he spent four months in jail. That obviously wasn't an isolated incident.) Coulson also worked at The Sun, as editor of The "Bizarre" column, from 1998 to 2003, which is possibly why The Sun is involved too. [Note that while this report claims a "thousand" public figures were targeted, the originating story in The Guardian says that "several thousand public figures were targeted."]
Rupert Murdoch's News of the World and Sun newspapers face separate investigations by London police and U.K. lawmakers over claims they obtained personal information through illegal means.

The Metropolitan Police will look into the allegations, Commissioner Paul Stephenson said in a statement today. Thirty- one journalists working for the tabloid newspapers acquired private information through "blagging," or underhand means, the U.K.'s Information Commission said.

The Guardian reported yesterday that Murdoch's News Corp. paid more than 1 million pounds ($1.6 million) to settle lawsuits claiming journalists used private investigators who illegally hacked into mobile phones of politicians, sports stars and entertainers. The report throws a spotlight on the news- gathering methods of the competitive U.K. newspaper industry.

"If things came to a head and there was enough political interest in this," the newspapers and individual journalists could face criminal charges for breaching data privacy laws, said Nick Graham, the head of the information and privacy practice at Denton Wilde Sapte LLP in London.

Cameron Twist

In Parliament, Home Office minister David Hanson told lawmakers the government first learned of the Guardian's allegations last night. He said he couldn't answer questions on why the victims, which the report said included former Deputy Prime Minister John Prescott, hadn't been told by the police.

The report has taken on a political twist, drawing in Andy Coulson, the communications chief of David Cameron, leader of the U.K.'s opposition Conservative Party. Coulson was formerly deputy editor and then editor of the News of the World.

The scoop by the Guardian, a pro-Labour party newspaper, is an attempt to go after the opposition Conservative party, said Lorna Tilbian, a media analyst at Numis Securities in London.

Coulson resigned as editor of News of the World in 2007 after reporter Clive Goodman was jailed along with private investigator Glenn Mulcaire for intercepting phone messages left for members of Prince Charles' staff and of Gordon Taylor, chief executive officer of the Professional Footballers Association. Coulson at the time denied any knowledge of Goodman's actions, which the newspaper portrayed as an isolated incident.

John Whittingdale, chairman of the House of Commons Media Committee, said today he will re-open an inquiry into the case.

"If there were more than 1,000 phone taps, it beggars belief that this was just one journalist and that senior executives didn't know," Liberal Democrat lawmaker Chris Huhne said in Parliament today.

Murdoch Unaware

The Information Commission said in an e-mailed statement today that it had documented "widespread media involvement in illegally obtaining personal information."

"Following a court order in 2008 we made available a copy of some information from our investigation into the buying and selling of personal information, to lawyers acting on behalf of Gordon Taylor," Mick Gorrill, assistant information commissioner at the Information Commission, said in the statement. "This included material that showed that 31 journalists working for The News of the World and The Sun had acquired people's personal information through blagging."

News Corp. Chairman and Chief Executive Officer Rupert Murdoch said yesterday that he wasn't aware of any payments made to settle legal cases in which the company's newspaper reporters may have been involved in criminal activity. "If that had happened, I would know about it," Murdoch said in an interview at the Allen & Co. media conference in Sun Valley, Idaho.

News International had no immediate comment, spokeswoman Daisy Dunlop said, but may release a statement later today.

Hacking Mobile Phones

According to the Guardian, Murdoch's newspapers made out- of-court settlements that secured secrecy about three cases that may have shown evidence of journalists using investigators who hacked into the mobile-phone messages of public figures to access confidential personal data.

The newspaper said the conning of government agencies, phone companies and others into divulging information, before the mobile phone-hacking activity, occurred when Coulson was deputy and Rebekah Wade was the editor.
[From Bloomberg.com]
Celebrities and public figures in the UK are said to be talking to their lawyers and considering taking legal action against News of The World. Many people who were targeted don't know about it, though, because the police have taken the controversial stance of not yet informing all the victims. Considering that one journalist got four months for tapping a single royal home this could turn into a huge series of trial with severe consequences for some of the journalists. If Coulson was the mastermind, he should pay the most though.
Gwyneth is shown on 5/15/08. George Michael is shown on 6/17/08./ Credit: WENN.com