Ariana Grande's cute new song, "Thank u, next" dropped right before SNL aired on Saturday night, leaving Pete Davidson no time to rewrite his sketch to address it. That was surely by design, especially since we heard that Pete had something planned for SNL that would have gone more into his breakup with Ariana. He eventually mentioned it in a very classy way, wishing her well, and Ariana's catchy song did that too. She thanked him! She called out Pete and three more of her exes by name in the opening to the song, including the late Mac Miller, whom she called an angel, Big Sean and Ricky Alvarez. Well Ariana may not have given Pete a heads up but she tweeted that she previewed the song for Big Sean and Ricky ahead of time.
they heard it before it came out 🖤

— Ariana Grande (@ArianaGrande) November 4, 2018
She totally didn't tell Pete. (Update: She told him! He reportedly wrote those lines about her into that SNL skit after he heard the track.) There's a related story on People that Ariana doesn't talk to Pete and she's doing great and focusing on herself. That's what she sang about too so I believe it. A source tells them "They have no contact now and she keeps moving forward. She seems very happy and positive. She isn't talking about dating and is instead focused on work and herself."
Oh and she commiserated with Camila Cabello about how painful high ponytails are. This is a thing? I wear ponytails a lot but my hair is thin so it doesn't hurt like Kaiser said hers can. If you have thick hair I guess this can happen though, especially with extensions. Honestly this is the most I've ever been interested in Camila Cabello. I don't understand why she's so popular.
Ariana also tweeted this. She's a good person.
lmaoaoo this is funny as fuck but in all honesty therapy has saved my life so many times. if you're afraid to ask for help, don't be. u don't have to be in constant pain & u can process trauma. i've got a lot of work to do but it's a start to even be aware that it's possible. 🖤 https://t.co/XiytR3xE0O

— Ariana Grande (@ArianaGrande) November 5, 2018
— Ariana Grande (@ArianaGrande) November 5, 2018
Also "thank u, next," which is number one on Spotify, has become a meme. It was a question in a trivia contest I played last night too.
ohhhhhhhhh fuck https://t.co/m37tTfvZOZ

— Ariana Grande (@ArianaGrande) November 6, 2018
Eight million views already. A few of those are me.

Ariana and Big Sean in 2015: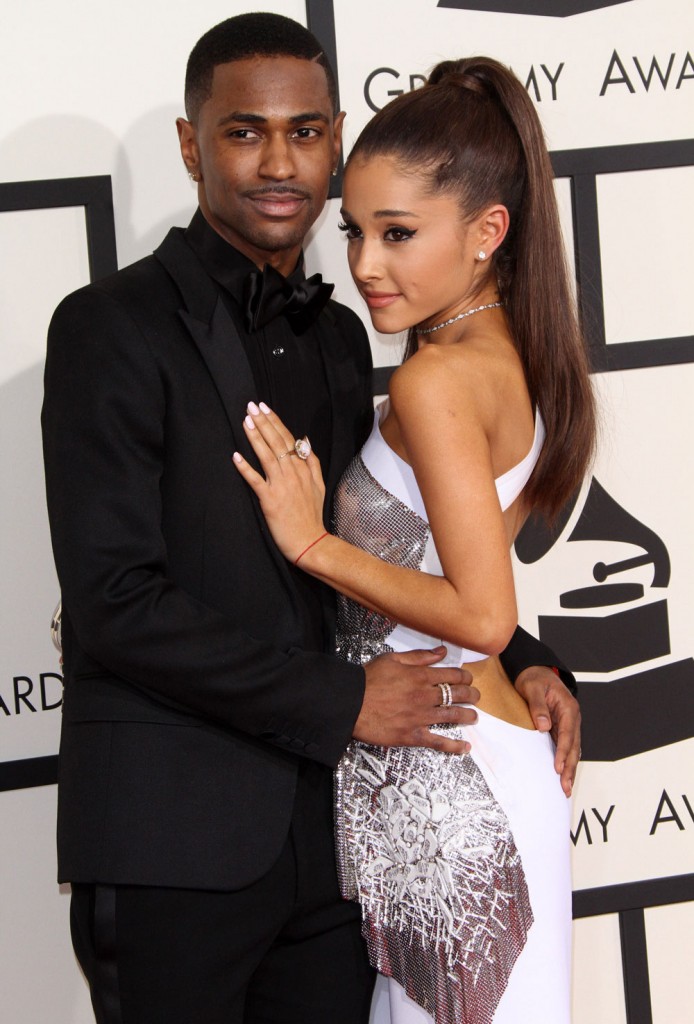 Photos credit: WENN and via Instagram