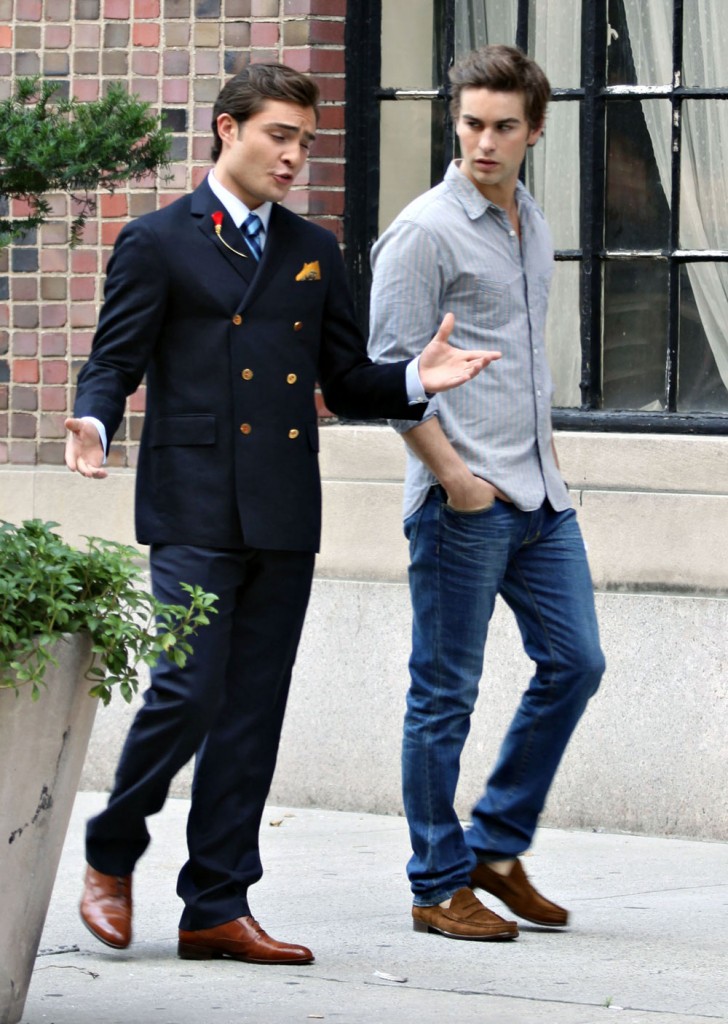 It was the bromance that launched a thousand blind items, and now it's over! US Weekly is reporting that Chace Crawford has packed his bags and moved out of the apartment he shared with Gossip Girl costar Ed Westwick. The blind items were always about the gay rumors, but doesn't that seem a little too obvious? If they were really in the closet, do you think they would have moved in together and stayed bromantic roommates since 2007? No, it's much more likely that Ed and Chace are just two heterosexual guys who tricked out their bachelor pad to be like a Manhattan mini-Playboy Mansion. But alas, they outgrew each other. US Weekly claims that their living arrangements were hampered by Westwick's messiness:
It was fun while it lasted!

Gossip Girl's Chace Crawford has moved out of the NYC apartment he shares with costar Ed Westwick, a source tells Usmagazine.com exclusively.

The two have shared the apartment in the Chelsea neighborhood since they both first moved to the city after being cast in the hit CW series.

The source says Crawford — who will star in the upcoming reboot of Footloose — moved out on Monday and into a rented penthouse apartment in the luxe Dwell 95 building in NYC's Financial District.

The reason for Crawford's change of scenery? Apparently, Westwick is a slob, and Crawford couldn't take the mess any longer, a source tells Us.
[From US Weekly]
Most likely the "slob" defense was only part of the reason – they were probably just a little sick of each other, and sick of the gay rumors. Years ago, I made the mistake of moving in with my best friend, and she was such a bad roommate, it kind of destroyed our friendship. She was really messy, yes, but it had more to do with her being a total slut who was only attracted to guys that I was interested in. She just did it to piss me off – she was so passive-aggressive like that. I totally bet Ed Westwick is like that.
Chace Crawford and Ed Westwick are shown on the Gossip Girl set on 6/29/09. Credit: Fame Pictures