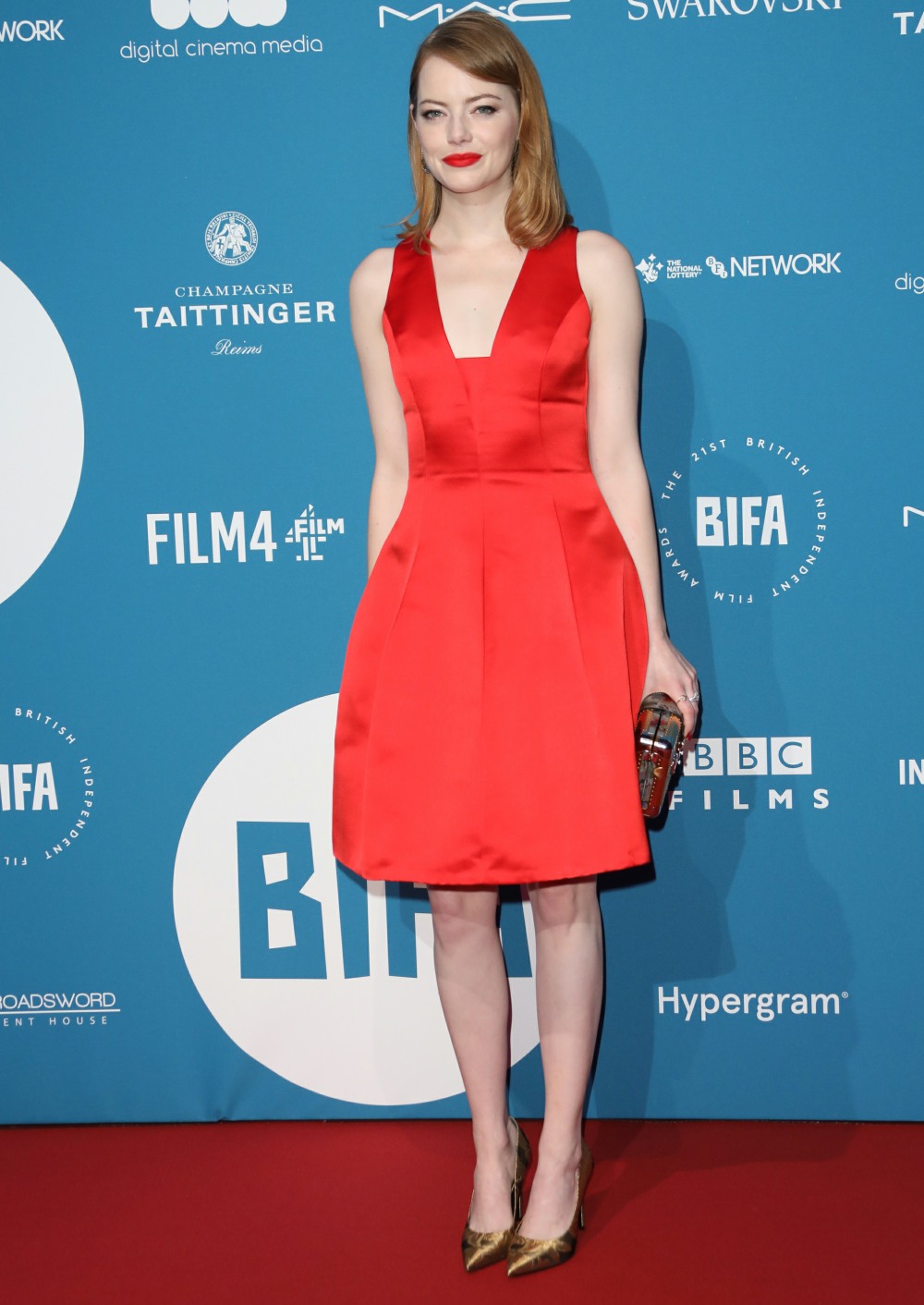 Here are some photos from Sunday night's British Independent Film Awards – I'm only pulling the pics of Emma Stone and Olivia Colman, both from The Favourite. The third actress in The Favourite's troika is Rachel Weisz, and she did not attend this awards show, probably because she only recently gave birth and she doesn't want to travel too much. It didn't matter, because Weisz won the BIF for supporting actress, and Olivia Colman won Best Actress. The Favourite ended up winning 10 BIF Awards, a record haul for the awards show.
All of which brings me to the conversations happening around The Favourite and this awards season. Personally, I think The Favourite will end up being one of the (rimshot) favorites this year. I think Green Book is going to crap out, and A Star Is Born's Oscar campaign has been exhausting from the start. While I think ASIB will definitely get a lot of Oscar nominations, I've been wondering if The Favourite will be the "late surge" nominee. It has so many elements to make it a huge contender: it's full of talented British actors, it's about the British monarchy, the script is witty and droll and dark.
There's also some talk about "category fraud" when it comes to which actress will be nominated for lead actress versus supporting. I think Olivia Colman will probably end up getting the lead-actress nominations, and there will be money behind Rachel Weisz and Emma Stone for supporting actress. But we'll see – both Weisz and Stone already have Oscars, and that's a factor in the campaign too.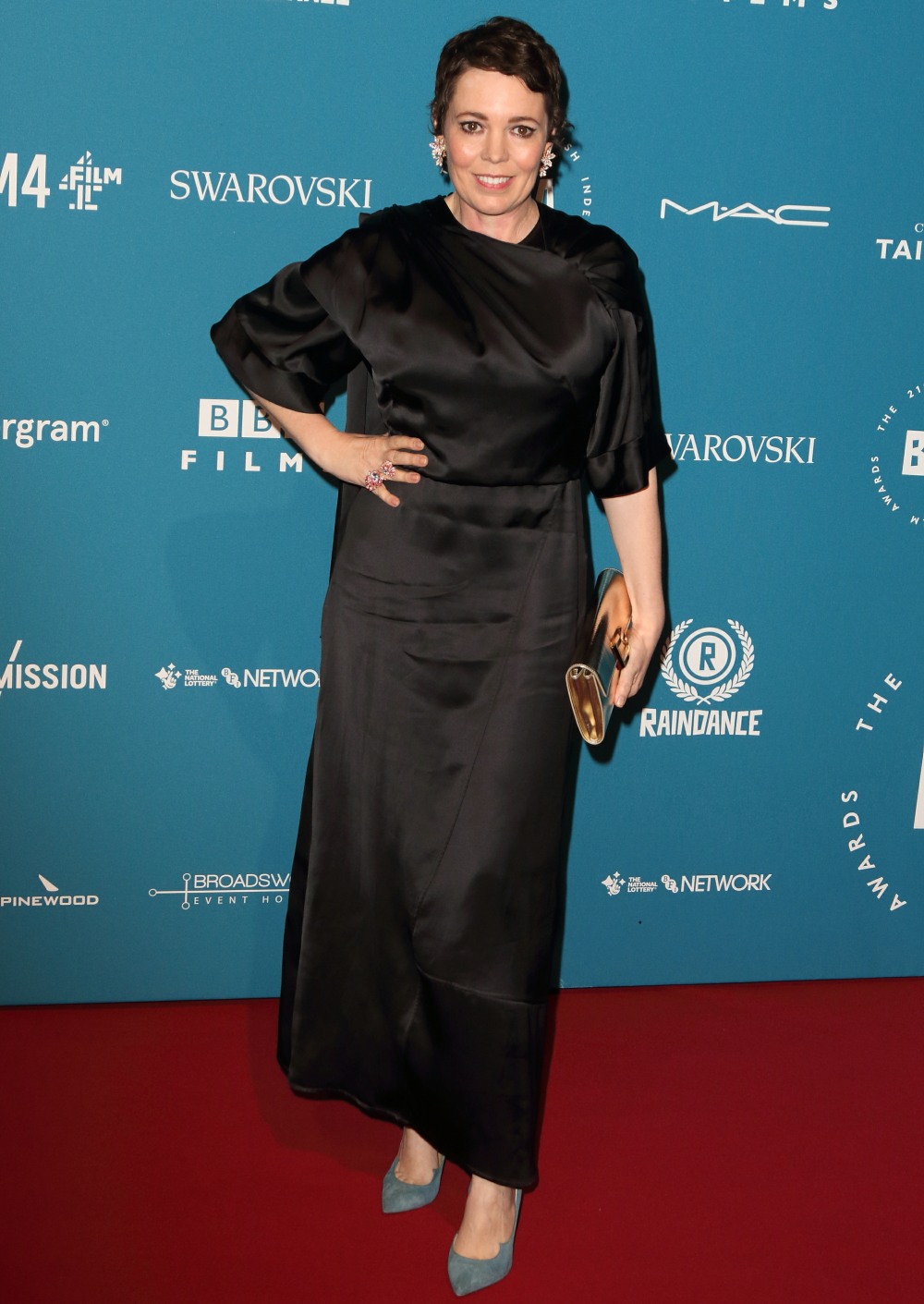 Photos courtesy of WENN.