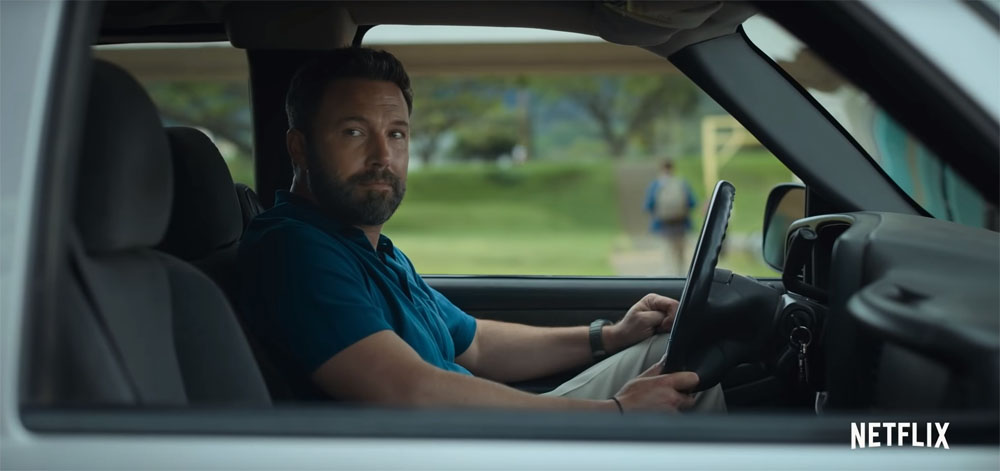 I did not come into this trailer expecting to be excited about this movie but here we are. We heard last year that Ben Affleck had dropped out of the Netflix film Triple Frontier, also starring hotties Charlie Hunnam, Oscar Isaac, Pedro Pascal and Garrett Hedlund. That announcement was made in June, 2017, about a full year before he went to rehab, and it was in the trade papers, it wasn't just a rumor. Subsequent press about the film mentioned him however and the new trailer features him heavily however. It has an incredible ensemble cast and it's a heist movie with a twist. The premise is that a group of military heroes, struggling to make ends meet, rob a notorious drug lord who lives in a fortress deep in the jungle. They tackle the robbery with precision and a plan, aided by an insider, played by Adria Arjona. It's directed and co-written by J.C. Chandor (A Most Violent Year, Margin Call) and is also written by Mark Boal (Zero Dark Thirty, The Hurt Locker.) No wonder it looks so good!
Here's the trailer, it's out in March, 2019:

There are so many good lines in this trailer! The best are: "You've been shot five times and you can't even afford to send your kids to college." and "If we'd accomplished any of the things that we've accomplished in any other profession, we'd be set for life."
Here's the synopsis from Deadline:
The group reunites and plans a heist in a sparsely populated multi-border zone of South America. For the first time in their prestigious careers, these unsung heroes undertake this dangerous mission for self instead of country. Things take an unexpected turn and threaten to spiral out of control, their skills, their loyalties and their morals are pushed to a breaking point in an epic battle for survival.
Some of the key action and planning scenes look incredible. Ben Affleck looks good too. He's kind of a wooden actor, but he does stoic well and that's what this role calls for. I really want to see Oscar Isaac. He was absolutely compelling in A Most Violent Year and I also liked him in The Last Jedi. (He was too good in Ex Machina in that I really hated him.) Triple Frontier will be playing in some theaters along with being streamed on Netflix. This is such a new release that Netflix doesn't even have production photos up on their press site. Maybe they know this will sell itself. So many Netflix subscribers are going to watch it.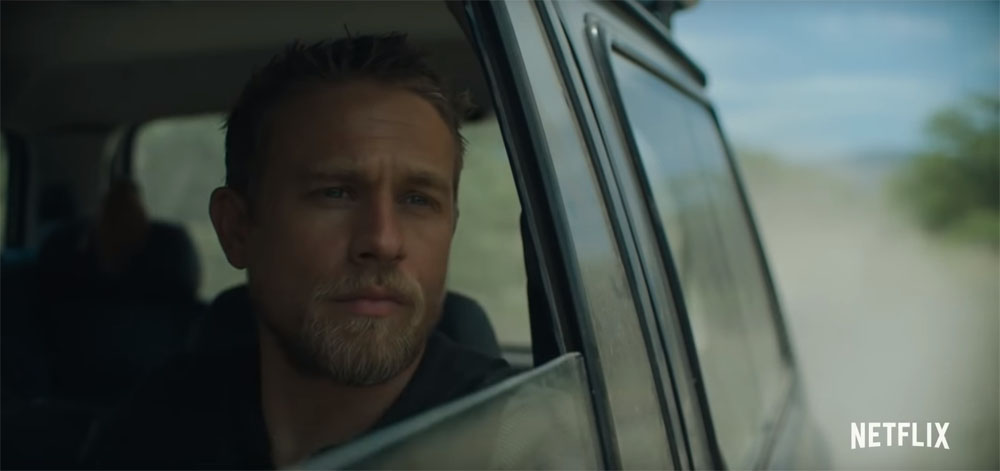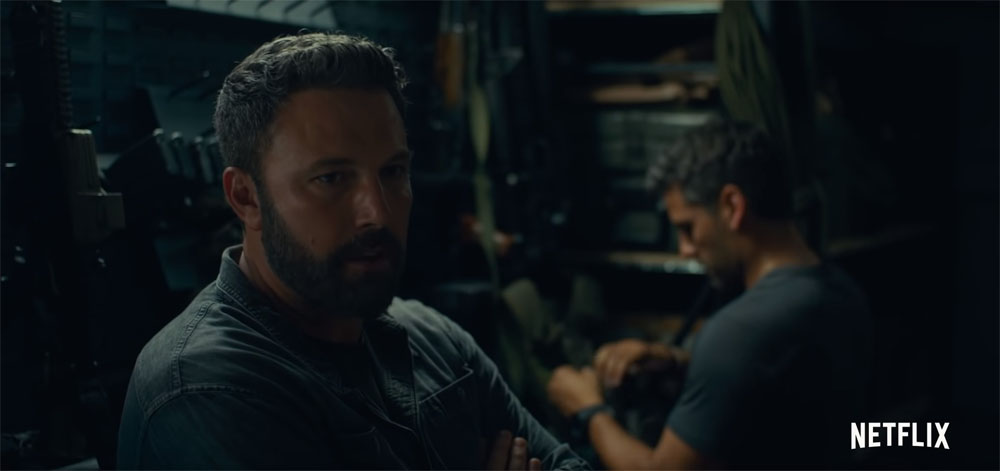 photos are screenshots from YouTube trailer by Netflix