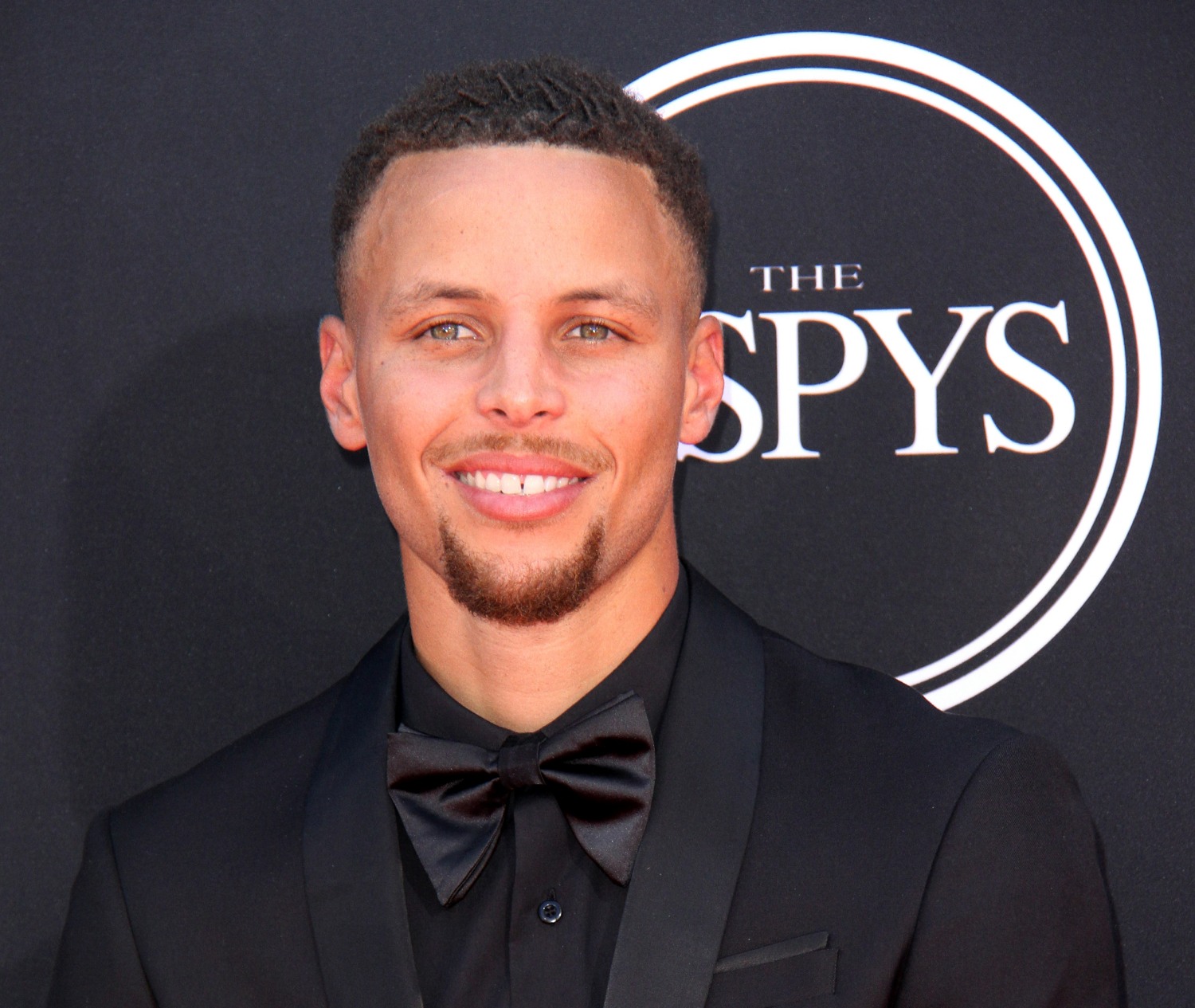 Steph Curry is one of the most beloved and respected athletes in America. I know he makes tens of millions of dollars from his Warriors contract and all of his endorsement deals and sponsorships. He's educated too – he got through three years at Davidson College before leaving after his junior year to go pro. He's currently 30 years old and richer than God. And in all that time, I guess Steph never really considered that American astronauts really did land on the moon? Steph appeared on a podcast and the conversation turned to the moon landing, and it turns out that Steph is a Moon Landing Truther.
Steph Curry revealed some out of this world takes on American achievements in astronautics on a recent episode of the Winging It podcast, hosted by fellow NBA players Vince Carter and Kent Bazemore, along with Atlanta Hawks employee Annie Finberg. After questioning how paleontologists are able to determine what dinosaurs sounded like, Curry suddenly asked the others, "We ever been to the moon?"

In response, Carter and Bazemore both said no, and the father of three joked, "They're going to come get us. I don't think so either … Sorry, I don't want to start conspiracies."

After Finberg expressed some skepticism, the group then discussed one of the most popular theories on the subject — that Stanley Kubrick staged the iconic video of the 1969 moon landing. (The claims that Kubrick admitted to "perpetrating a huge fraud on the American public" in an interview have since been disproven.)

Even though the entire conversation seemed mostly light-hearted, the National Aeronautics and Space Administration was apparently compelled to get involved, issuing a statement directly to Curry.

"There's lots of evidence NASA landed 12 American astronauts on the Moon from 1969 – 1972," NASA spokesperson Allard Beutel said in the statement obtained by PEOPLE. "We'd love for Mr. Curry to tour the lunar lab at our Johnson Space Center in Houston, perhaps the next time the Warriors are in town to play the Rockets." Beutel then recommended the Golden State Warriors point guard visit the physical evidence of the landings. "We have hundreds of pounds of Moon rocks stored there, and the Apollo mission control. During his visit, he can see first-hand what we did 50 years ago, as well as what we're doing now to go back to the Moon in the coming years, but this time to stay," the statement concluded.
I have something odd to admit – I've never dismissed the Moon Landing Truthers out of hand. I think some skepticism is fine, and being skeptical of the moon landing is different than, like, being a Flat-Earther. My late father was a brilliant nuclear engineer and metallurgist with a far-ranging scientific mind, and even he had a lot of skepticism about the moon landing. He didn't pretend to know for a fact that the moon landing was faked, he was just suspicious of the official story. My point? I think it's sort of interesting that three NBA players were sitting around talking about this on a podcast, and that NASA got involved. Speaking of…
A day after his podcast comments went viral, Curry tried to play it off like it was all a joke. He told ESPN: "Obviously I was joking when I was talking on the podcast." When asked why he didn't correct the record earlier, he said "I was silently protesting how stupid it was that people actually took that quote and made it law." And honestly, it sounds like Big Science got to him and threatened him. Curry's message to kids: "For kids out there that hang on every word that we say, which is important, understand that you should not believe something just because somebody says it. You should do your homework and understand what you actually believe. But I'm going to go to NASA and I'm going to enjoy the experience whole-heartedly."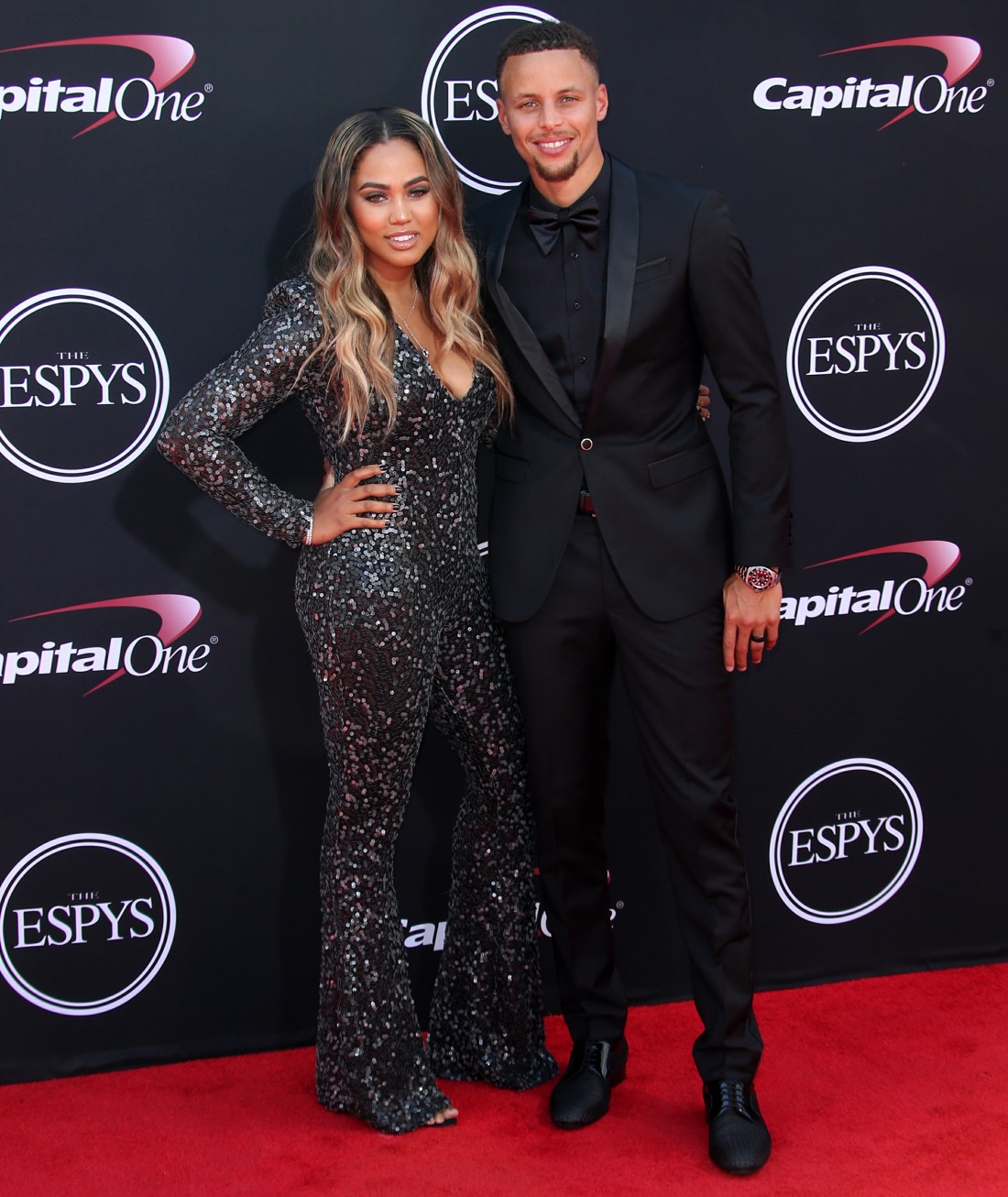 Photos courtesy of WENN, Avalon Red.