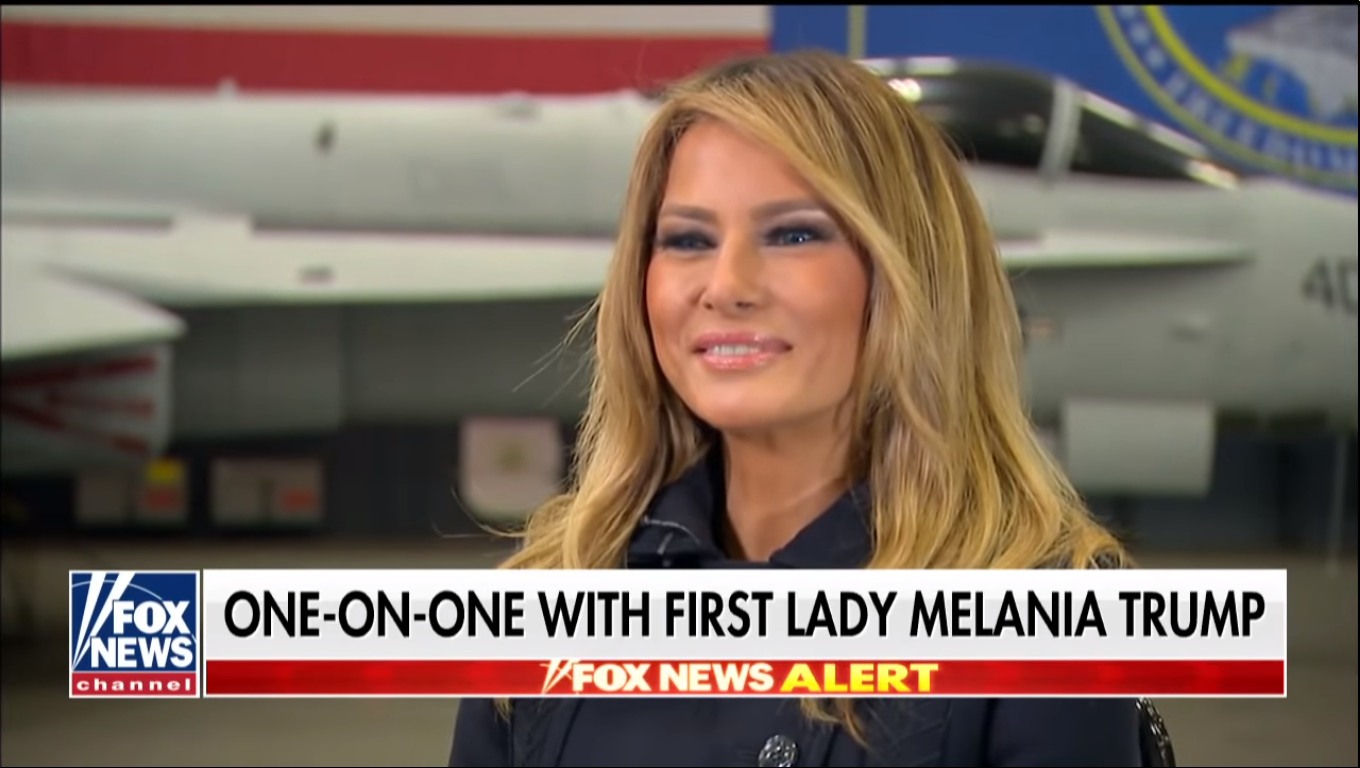 I saw some screenshots of Melania Trump on Twitter early this morning and I honestly thought they were some bad Photoshop edits with an unknown purpose. But as it turns out, it wasn't Photoshop – Melania went blonde for Christmas. Mel has always been various shades of brunette – ten years ago, she was a darker brown, but over the past few years, she's definitely been doing more chunky highlights, and going with lighter-colored wigs and tragic Barbie extensions in a more caramel/honey shade. This is how she looks now:
Melania is an expensive creature: she doesn't mix-and-match couture and mass-market pieces. She buys the highest-ticket fashion, she spends a fortune on shoes and jewelry and coats. So why can't she spend the money on a really good hairstylist? Is it a case of "all the good hairstylists don't want to touch a Trump"? Because this is a tacky and cheap looking dye job. It looks like she got her hair done at a strip-mall cosmetology school. And the lighter she goes, the less flattering it is – she looks so much better/younger with darker hair.
Sean Hannity also asked Mel in this interview about the hardest thing she has to deal with. Melania went Full Bigly: "I would say the opportunists who are using my name or my family name to advance themselves. From comedians, to journalists, to performers, book writers … It doesn't hurt. The problem is they're writing the history and it's not correct… They like to focus on the gossip, and I would like that they focus on the substance, not just about nonsense." I was just thinking about the time Donald Trump called Stormy Daniels "horseface" in a tweet. That just happened in October. Basically, Melania is full of sh-t.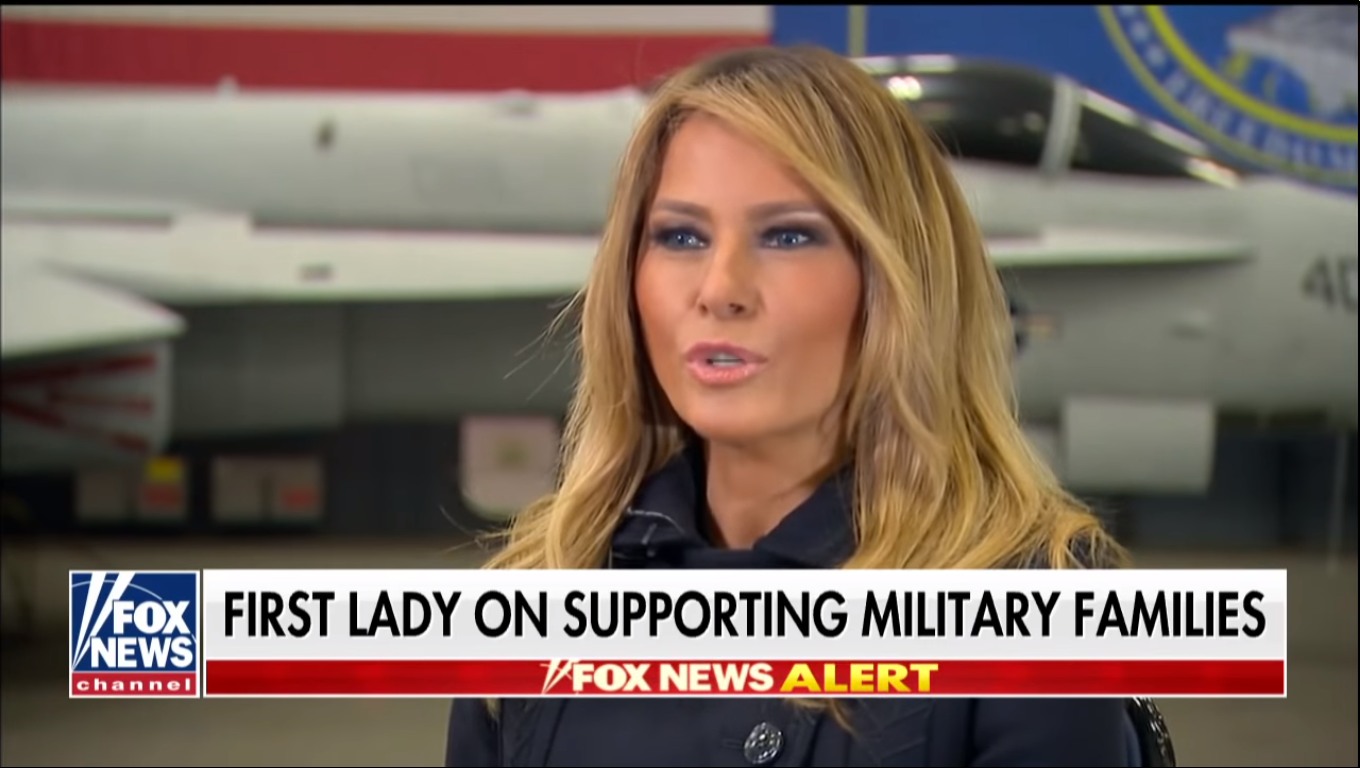 Screencaps from Fox News.