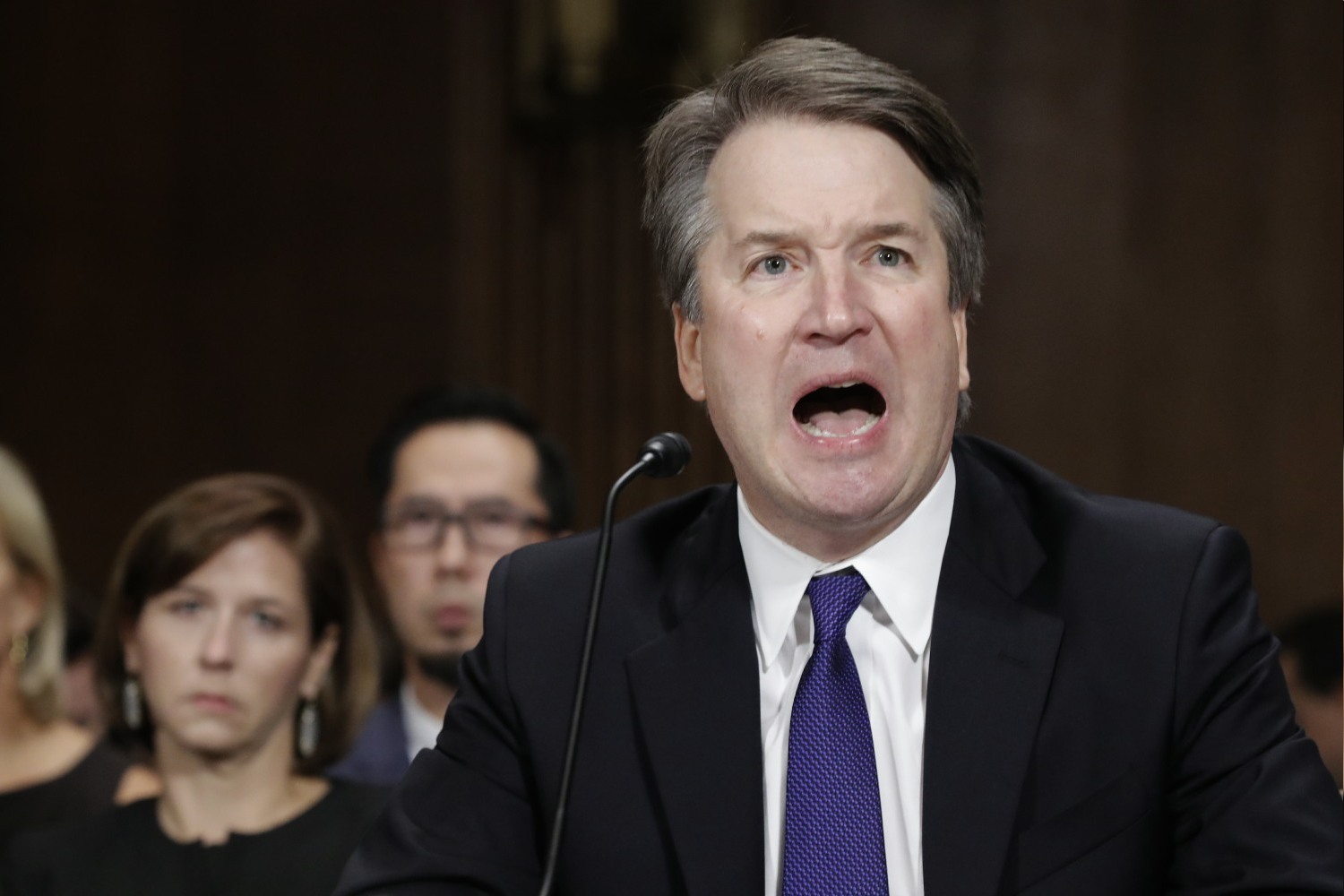 2018 has been so long and so awful. It feels strange that we're not still talking about Brett Kavanaugh, because his nomination to the Supreme Court was THE moment that broke so many of us. Kavanaugh is a sexual assailant, a drunken buffoon, a liar, and a financially compromised piece of sh-t. And he's on the Supreme Court now, because Mitch McConnell is the devil. In the wake of the successful Kavanaugh nomination, dozens of complaints were lodged against Kavanaugh to a federal judicial council tasked with monitoring and investigating federal judges. Only the watchdog judges had to dismiss all of the complaints because…Kavanaugh was successfully voted onto SCOTUS.
Federal judges reviewing complaints lodged against Supreme Court Justice Brett Kavanaugh said Tuesday that the allegations against the former federal appeals court judge are "serious" but that they must dismiss them without determining their merits because of Kavanaugh's October confirmation by the U.S. Senate. Timothy Tymkovich, the Chief Circuit Judge for the U.S. Court of Appeals for the Tenth Circuit, wrote in an order that "the complaints must be dismissed because an intervening event — Justice Kavanaugh's confirmation to the Supreme Court — has made the complaints no longer appropriate for consideration under the [Judicial Conduct and Disability Act]."

The decision was widely expected. The Judicial Conduct and Disability Act outlines procedures for filing complaints against federal judges, but the 1980 law does not cover Supreme Court justices. In the order, Tymkovich said that most of the complaints include allegations of false statements under oath during Kavanaugh's D.C. Circuit confirmation hearings in 2004 and 2006 as well as during his Supreme Court confirmation hearings earlier this year. Kavanaugh, President Donald Trump's second nominee to the top court, was accused of sexual misconduct before he was confirmed. He emphatically denied the allegations.

Tymkovich disclosed copies of the complaints with identifying information redacted on the 10th Circuit's website. They included allegations that Kavanaugh "falsely testified about his personal conduct, behavior, and recollection of events" prior to joining the federal judiciary and that he "displayed partisan bias and lack of judicial temperament."
Brett Kavanaugh is now the most compromised and least respected person on the Supreme Court, having taken over that position from Clarence Thomas. Like, I've always thought Clarence Thomas was and is a f–king joke. He rarely authors any opinion, his votes were almost always tied to Scalia, and he has no constituency within (or outside of) the court. There aren't lawyers sitting around, defending Thomas's legal decisions. Kavanaugh will be like that, only worse. His confirmation was the biggest travesty the court has seen since Thomas, and I don't care – we eventually need to find a way to get this motherf–ker off the court.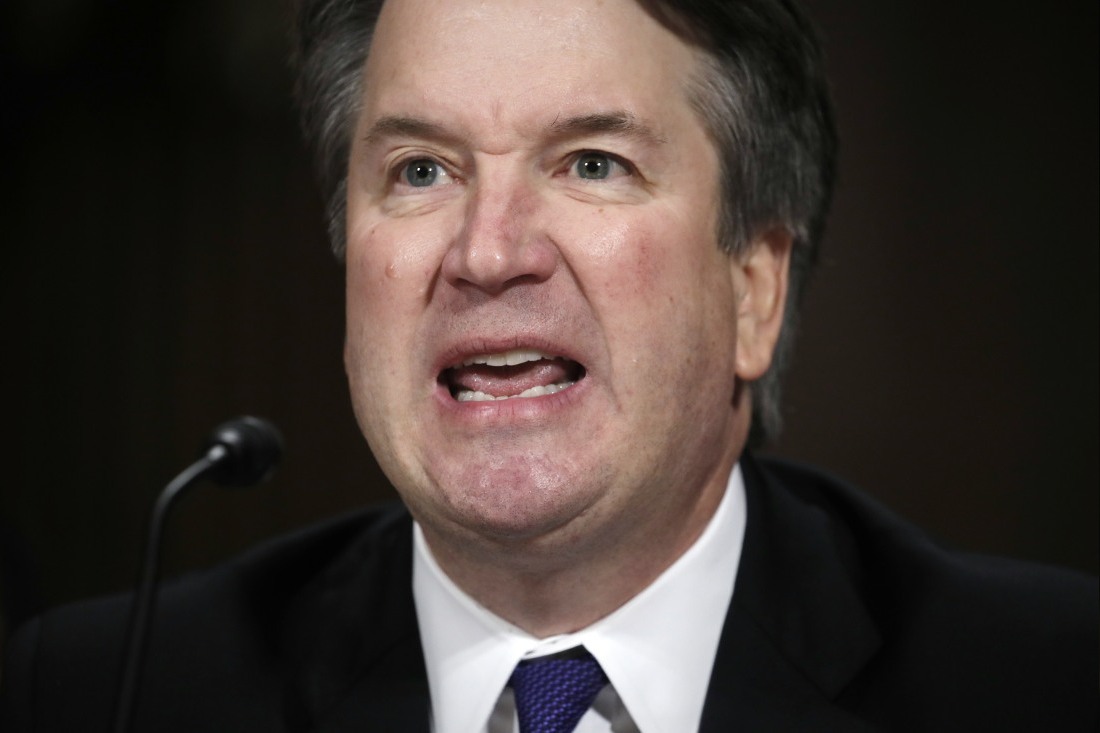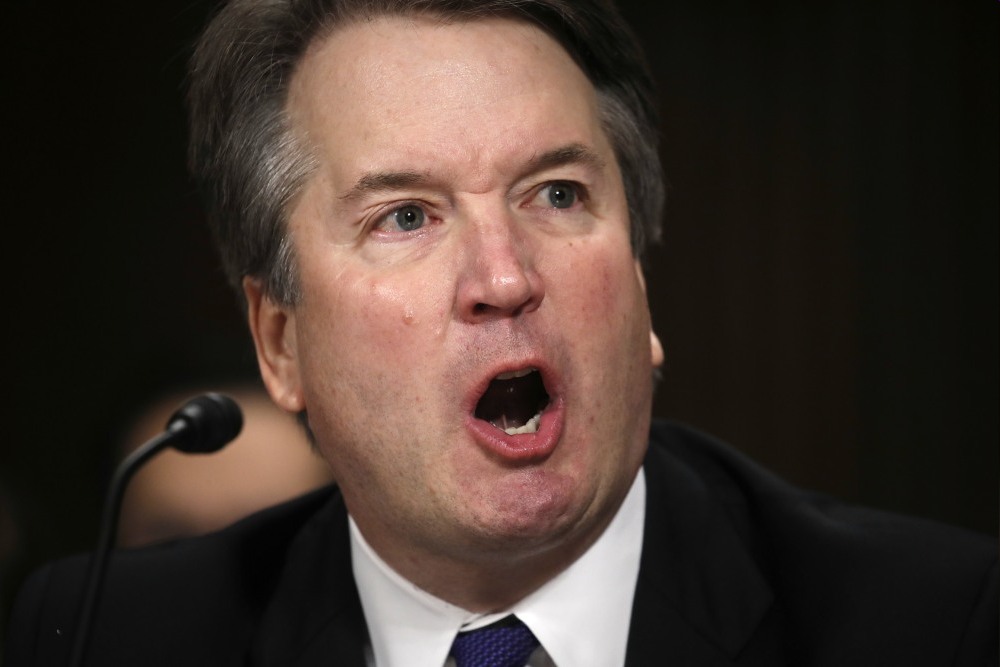 Photos courtesy of Avalon Red.