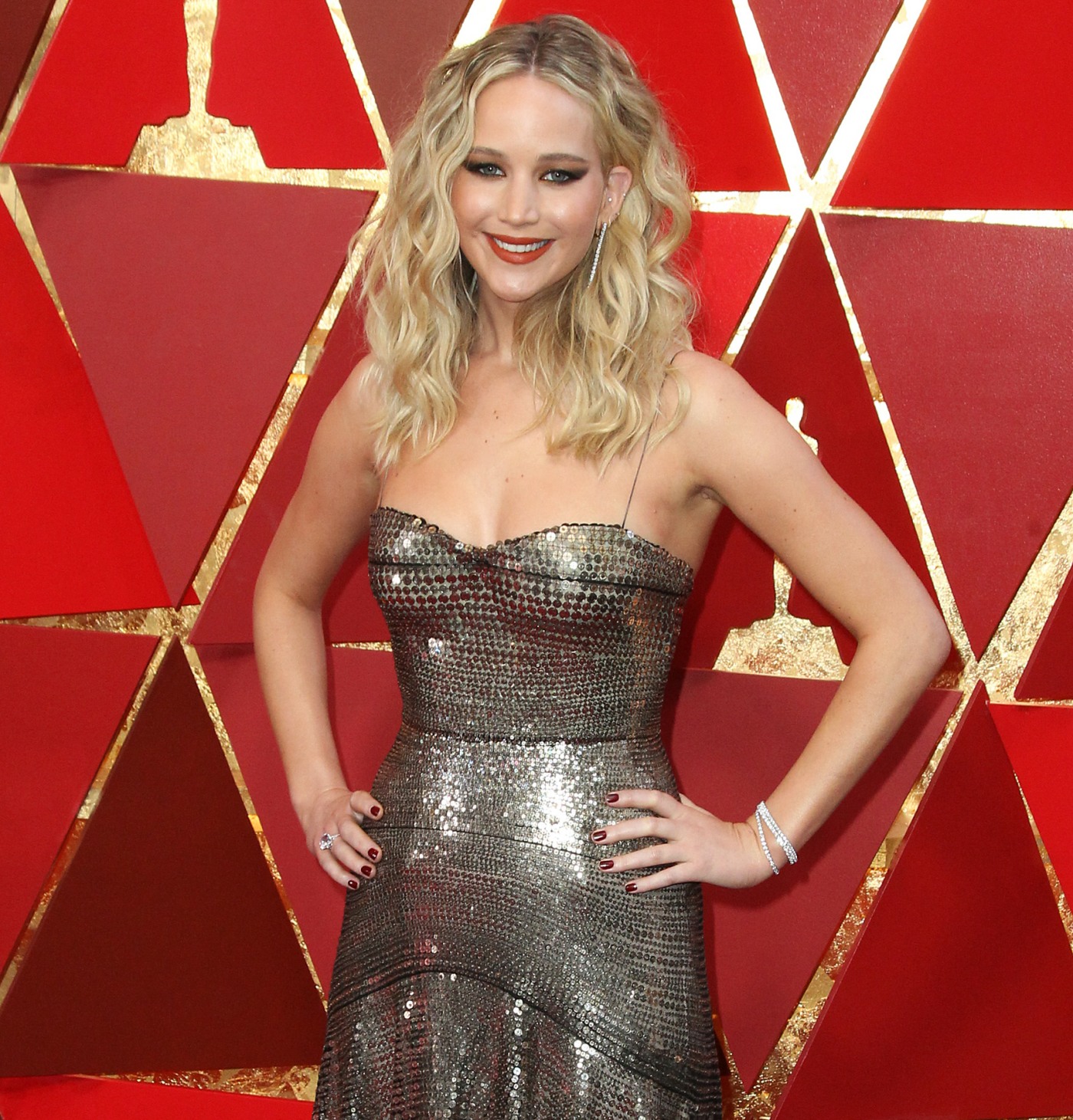 This weekend is Golden Globes Weekend. There will be parties and events and last-minute screenings and big pushes for certain actors or films. The day after the Globes, Oscar nomination voting begins, and the Oscar nominations will be announced January 22. The next six weeks, this is all the prime calendar-time for Oscar campaigning. I expect to see Bradley Cooper, Lady Gaga and the women of The Favourite EVERYWHERE. But lost in all of the Oscar-campaigning shuffle is this: this year's Oscars still don't have a host!! Kevin Hart was announced as the host back in December, but he ended up quitting the gig in a flurry of bad PR and homophobia. Since then, the Academy is all "uh, what do we do now??"
The Hollywood Reporter has a breakdown of why all of this is so odd, and what the Academy's options are at this point – you can read the story here. Rarely has a host been named this late in the Oscar season, and finding a replacement for Hart hasn't been easy because ABC has no idea what "the kids" want to see.
What is known is what the Academy and ABC, which broadcasts the Oscars, do not want. They do not want someone who is socially divisive (especially after the Hart debacle), having concluded that politically-outspoken hosts have contributed to the show's ratings declines in recent years; and they do not want someone who primarily appeals to older viewers, who are likely to watch the show regardless of who hosts.

One or both of these prerequisites probably rules out most past hosts — the AARP-eligible Billy Crystal (whose appearance in blackface at the 84th Oscars is also problematic), Steve Martin, David Letterman, Stewart and Goldberg, plus the controversial Alec Baldwin (who plays Donald Trump on Saturday Night Live), Seth MacFarlane (who was accused of being misogynistic at the 85th Oscars) and Chris Rock (who made Asian kids the butt of a joke at the 88th). And one or both of those reasons would probably preclude some other interesting candidates — such as Ricky Gervais, Hannah Gadsby, RuPaul, John Oliver, Sarah Silverman, Bill Maher or Dave Chappelle — from receiving an invitation.

Further complicating matters is the Hart factor. Anyone who has been approached since Hart's withdrawal knows — and knows that everyone else will know — that he or she was a backup option, a second choice. Moreover, people who might consider hosting in other years, such as Dwayne Johnson, are probably reluctant to accept this year, not wanting to look like they are benefiting from the misfortunes of a friend.

The list of options is further winnowed by other considerations. The host cannot be someone closely associated with a rival broadcast network — like Kimmel's late-night competitors from CBS, Stephen Colbert or James Corden, or NBC, Jimmy Fallon or Seth Meyers, or probably even someone from the scripted side like Sterling K. Brown of NBC's This Is Us. The host also cannot be someone who has already agreed to host a competing awards show this season, such as Sandra Oh and Andy Samberg (the Golden Globes) or Megan Mullally (the SAG Awards). And the host won't be Tiffany Haddish, whose performance at last year's Oscar nominations announcement knocked her out of the running as far as the Academy's president was concerned, even before her New Year's Eve meltdown in Miami; Amy Schumer, who is very pregnant; or Hugh Jackman, who is already training several hours a day for his recently announced worldwide concert tour that will begin in the spring.

Some people who undoubtedly are on the Academy's wish-list have explicitly stated that they will never agree to host the Oscars — among them, Justin Timberlake, Melissa McCarthy, Jerry Seinfeld, Julia Louis-Dreyfus, John Krasinski, Tina Fey and Amy Poehler. And others who might well do a good job — such as Nick Kroll, John Mulaney, Kumail Nanjiani, Busy Phillips, Josh Gad, Billy Eichner or Ken Jeong (Whoopi Goldberg's preferred choice) — probably lack the sort of profile needed to garner ABC's support.
THR goes on to say that ABC will probably have to call in some favors to get Jimmy Kimmel to host again as a last resort, or maybe get Lin-Manuel Miranda and Emily Blunt to do it, because Mary Poppins Returns is a Disney movie (and Disney owns ABC). And of course Ellen DeGeneres could conceivably get a call too – the last time she hosted, the Oscars actually gained viewership. Other names being floated? Jennifer Lawrence, Chris Pratt, John Legend, Ryan Reynolds, Kristen Wiig and Neil Patrick Harris. This is such a mess!! My God. I honestly feel like Jennifer Lawrence would be a good Oscar host – she's quite funny, she works hard, and she could do pratfalls. Out of the larger list (above)… Kumail Nanjiani. He would be great. Put Kumail and J-Law together!! F–k it, it's so random, it could really work.
Also: it's a shame they haven't given Seth Meyers more consideration – he works for NBC – because he would be amazing. John Oliver deserves more consideration too!! The Academy loves a British accent, and they would love to hear Oliver's dulcet tones for four hours. John Oliver and Kumail. That's what should happen.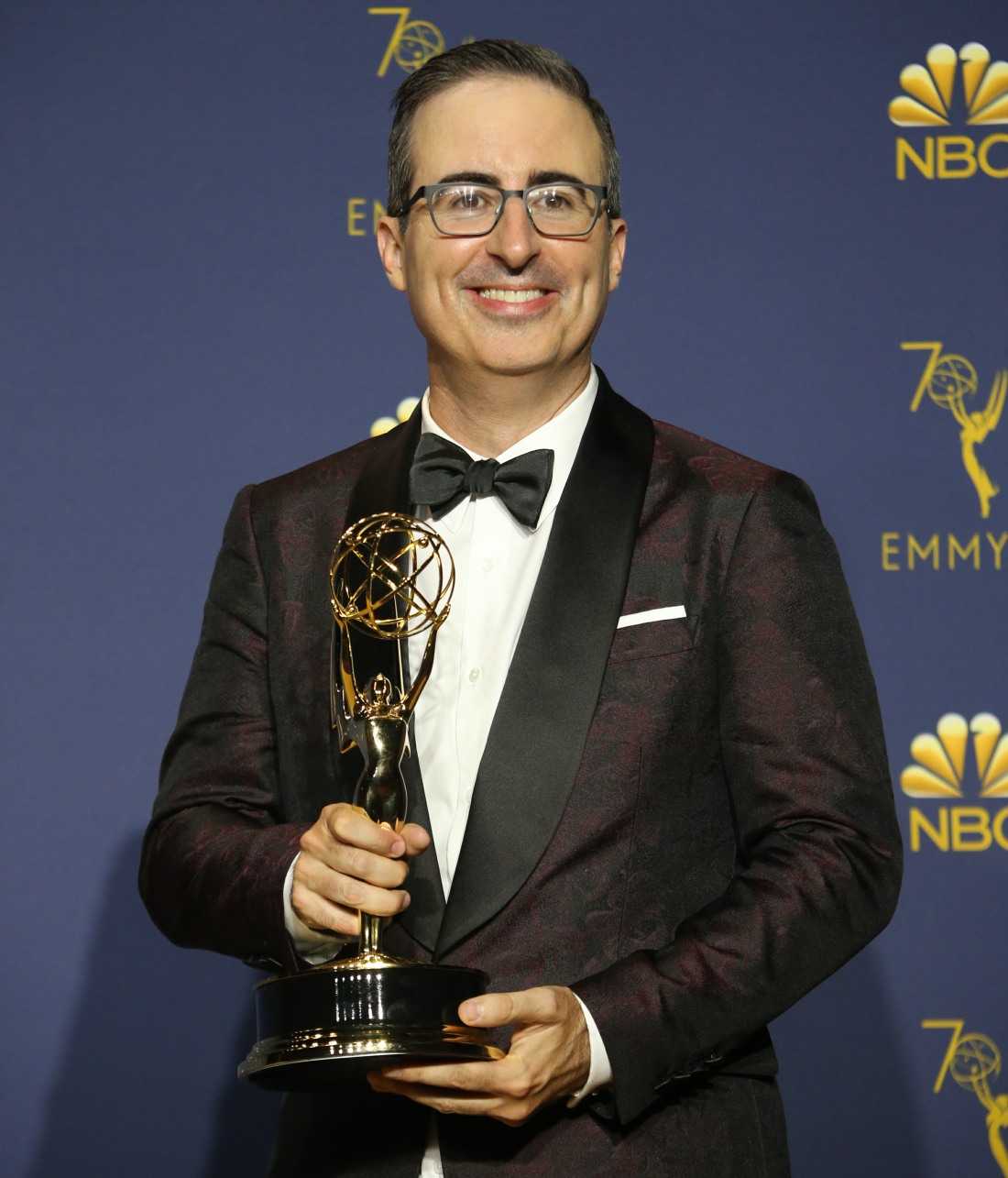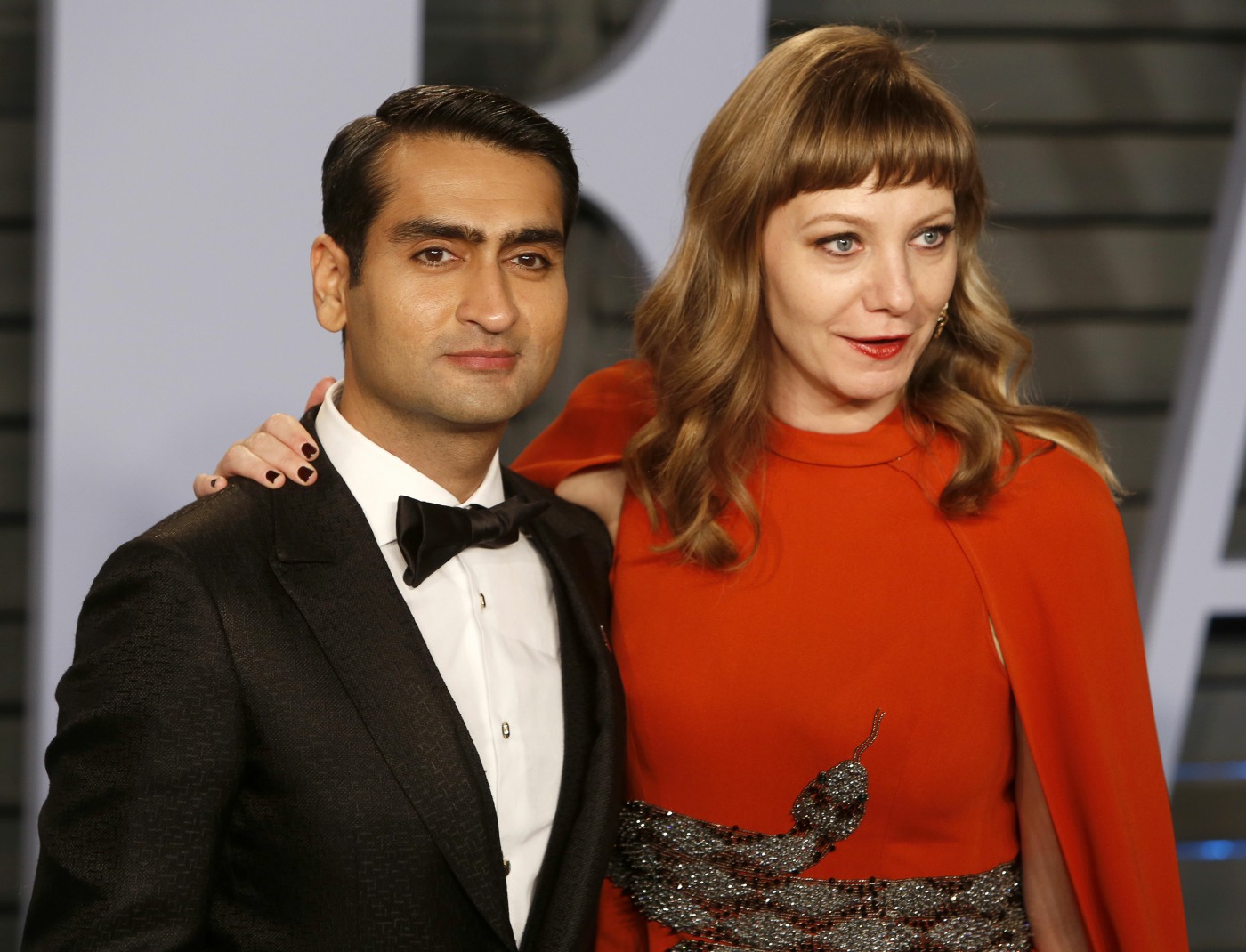 Photos courtesy of WENN.