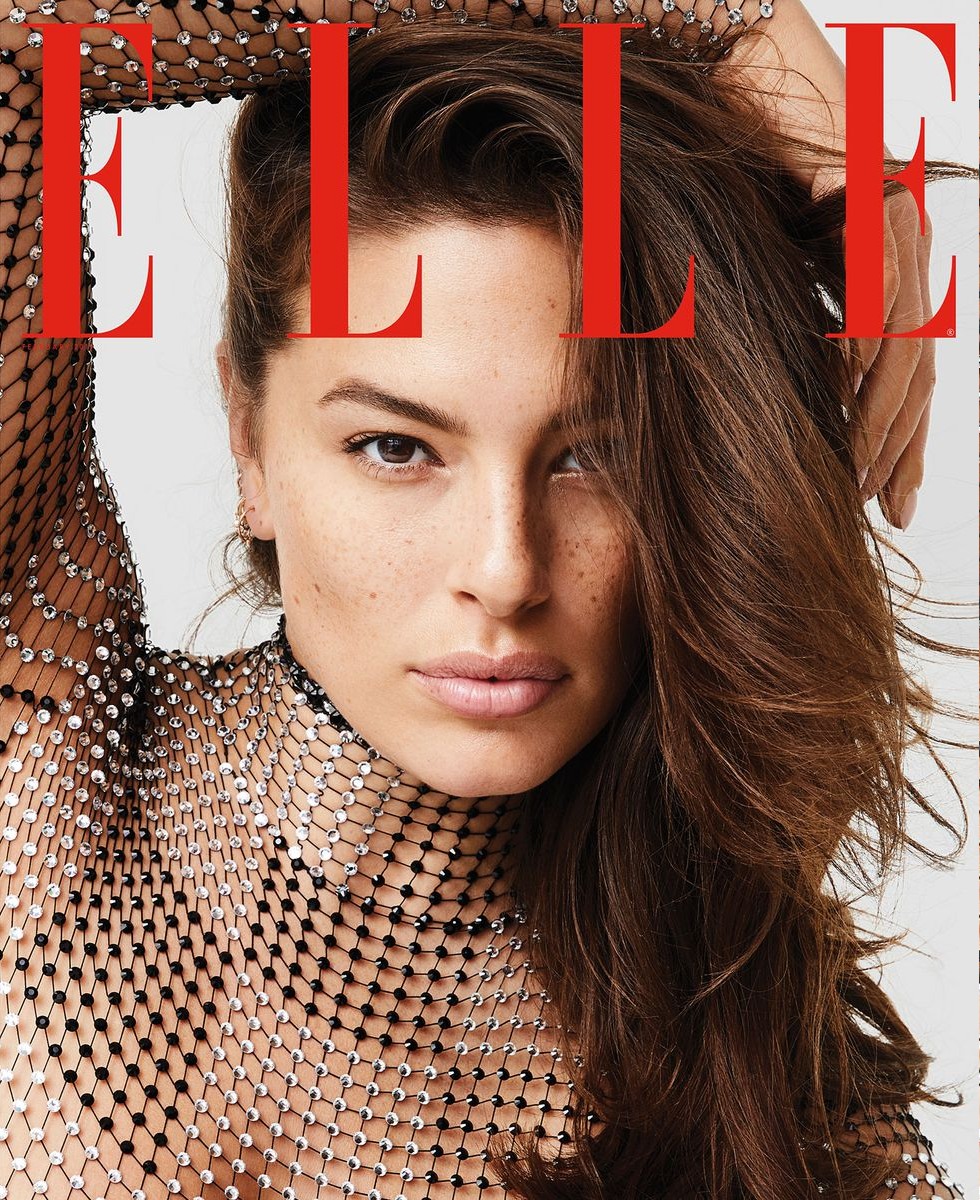 Ashley Graham covers the February issue of Elle Magazine to promote her brand, basically. Her brand is plus-sized modeling, reality show hosting, non-judgemental Christianity, podcasting and endorsements. She's also got a leg in publishing and probably a million other things too. Ashley clearly wants to be the Next Oprah, only with her own vibe. And I don't really hate it? Of all the women who try to become brands, Ashley's pretty harmless. I like her, and I enjoyed this interview – you can read the full piece here. Some highlights:
On trying to be the Next Oprah: "I was hiking and listening to one of her podcasts. One of her producers was on, talking, and she was like, 'If I had a dollar every time someone said, "I've got the next Oprah," I'd be filthy rich.' She was like, 'Nobody's gonna be Oprah, because Oprah cornered a market in her time…. Nobody was talking the way she was talking on TV.' " It was my aha moment. People have always put me in this box of Oprah, or Ellen, or whatever. I was like, I'm not gonna be Oprah. I'm gonna be Ashley."

Getting Kim Kardashian to apologize for joking about anorexia: "I had to. I even talked to her beforehand. I'm not gonna just blindside people in my interview. I was like, 'Kim, is it cool if we talk about the anorexic comment?' She goes, 'Oh yeah, let's address it.' Just like that. I let her say what she wanted to say. I'm not here to condemn; I'm just here to talk."

She doesn't want her podcast to become too gossipy: "I'm not a tabloid; I'm not trying to get the juicy gossip on something. I'm here to talk about what matters in the world. If you happen to have, like, five ex-boyfriends that are mad famous, okay, great. Do you want to talk about one of them? Okay! I don't care."

How she keeps her eight-year marriage fresh: "Just have sex! Have sex all the time. Even if you don't feel like it, just have sex. I have found that if we haven't had sex, we get snippy, and then if we are having sex, we're all over each other. For us it's like, 'Oh, let's have sex.' And then we're just right back in a great mood."

She & her husband fast one day a week: "When you fast and you pray, it's bringing more sensitivity to hear from God. That's exactly what we wanted; we were like, 'Okay, we want more sensitivity to be able to hear from God in the big decisions that we're making.' We do it together because there's a verse in the Bible that says, 'Where two or more are gathered, He is in the midst.' So as we do it together, it just makes it even stronger."

She's careful about sponcon: "If I'm not wearing it, if I'm not using it, if it's not something that's part of my daily routine, then I don't want to sell it."

She's not planning on kids right now: "For me, being a wife and being a woman, happiness doesn't equate to having kids. Kids will come when they come. Happiness, right now, is building with my husband and building my business."
As I said, I believe she's harmless – she's not a Goop or a clueless white feminist, she's just sort of loud and TMI and fun. She's right about Oprah too – Oprah captured lightning in a bottle, and there probably won't ever be another Oprah. What's weird is that too few women are actually trying to be the next Oprah – many of these celebrity women are trying to be the next Martha Stewart, or the next Goop, or the next Blake Lively. As for having sex all the time, like it's cure-all for any problem… that sounds so boring, but whatever, it's her life. Ashley is 31 years old, and I don't blame her at all for focusing on her career/brand right now and putting off having kids.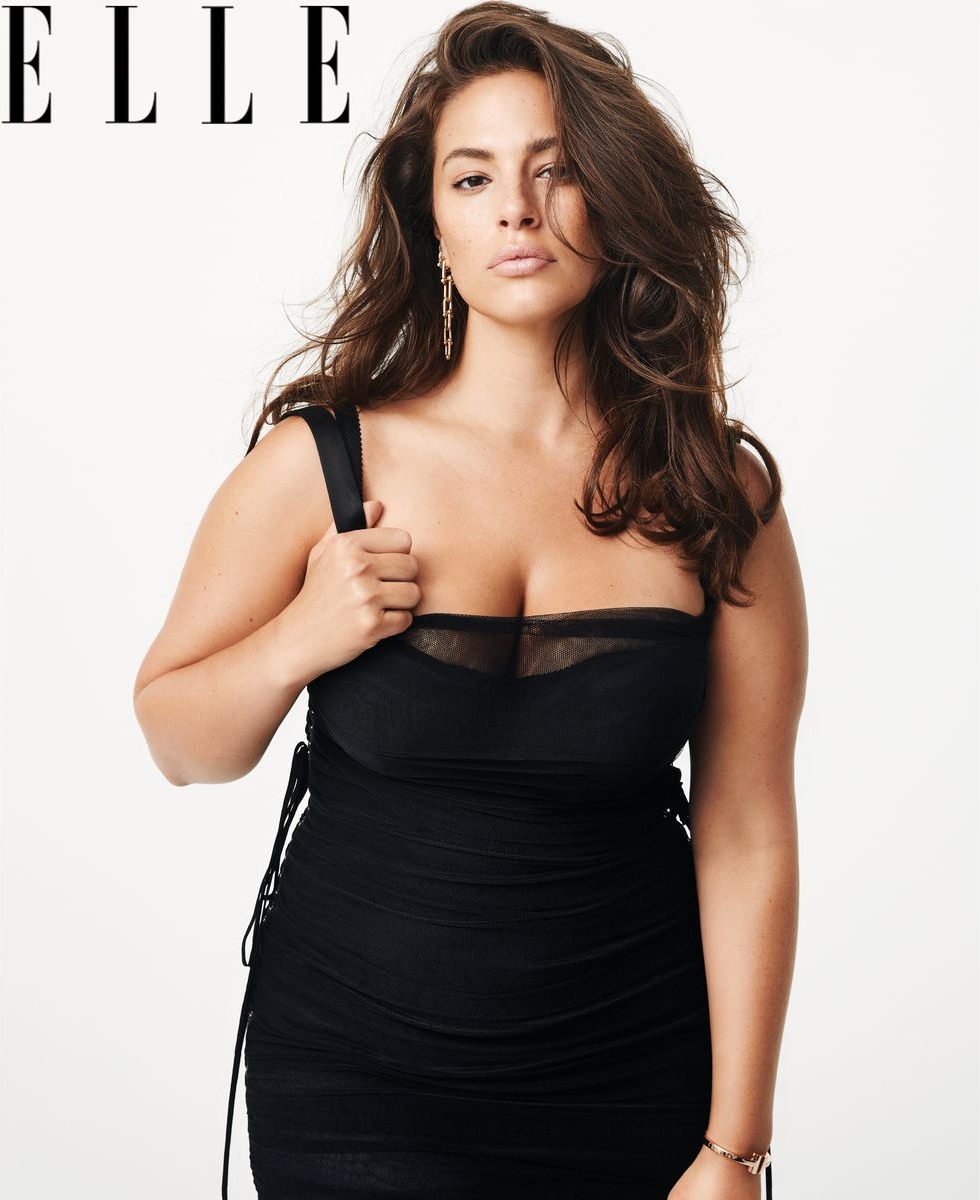 Photos courtesy of Elle Magazine.