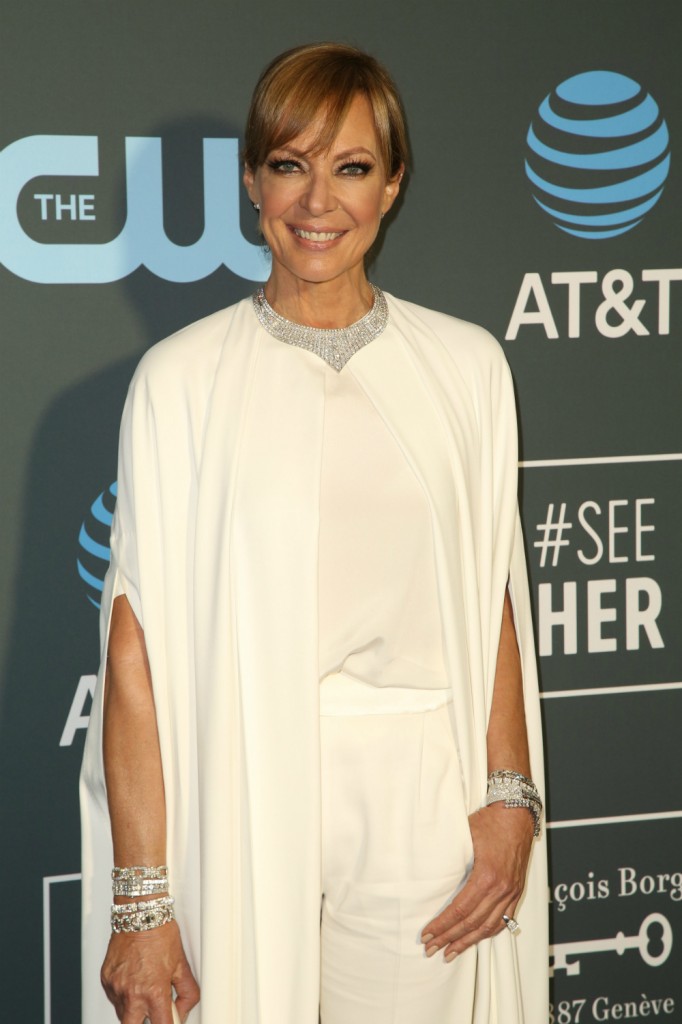 I adore CJ Cregg Allison Janney. It was because of Allison that I watched some episodes of Mom over the break. I'm not sold on it, but Allison is a treat, especially when sparring with Mimi Kennedy or Octavia Spencer. Allison stopped by Ellen DeGeneres' show to promote Mom, it was her 25th visit. Ellen asked her about her dating life. Allison is single, kind of famously so. She's never been married and she doesn't talk much about the people she dates. (She did date a guy who was 21 years younger than her a couple of years ago, but that ended at some point.) Allison confirmed that she was currently single, but expects that to change soon. How does she know? Her psychic keeps getting X-rated visions of Allison and some new guy she's dubbed Hot Pants.
She explains:
I like to go see psychics. I went to the psychic and she kept seeing this man that was going to come into my life. She said, 'I'm seeing a lot in the bedroom and I'm seeing a lot of things he's doing to you… I'm just going to call him Hot Pants.' So she's called him Hot Pants. This was a couple of months ago and I still haven't found Hot Pants. But I keep looking for him and it keeps making me do things I don't usually do just like, I'm going to get the oil changed in my car because maybe Hot Pants will be there. It's getting me out of my house, and I don't know if that's what she was really trying to do but I'm doing more things than I usually do. That's why I'm here today, I'm like, 'Are you Hot Pants? Are you Hot Pants?'
I had no idea psychics can see your sex life! It makes perfect sense now that I think about it but it never occurred to me. It also means I will not be visiting any more psychics out of the fear that if they saw my bedroom life, they'd laugh rather than blush. But I would 100% drag my ass out of the house every day if I knew Hot Pants was waiting for me. And now that it's out there that Allison is looking, I'll bet men crawl out of the woodwork everywhere she goes. Go get your Hot Pants, CJ!
Also in this segment, Allison shocked Ellen when she said she was 59 years old. Ellen was especially stunned because she was setting up a segment about how hot Allison looked in a red swimsuit photo spread (which she does). I enjoy Allison so much because even with her towering height, gorgeous mane of hair, sex appeal and talent, she's relatable. When Ellen was going on about the photos, Allison admitted that she's not comfortable in a bathing suit (to which I can completely relate) and that although that's basically her in the photos, they're retouched. Honestly, it doesn't make the images any less hot.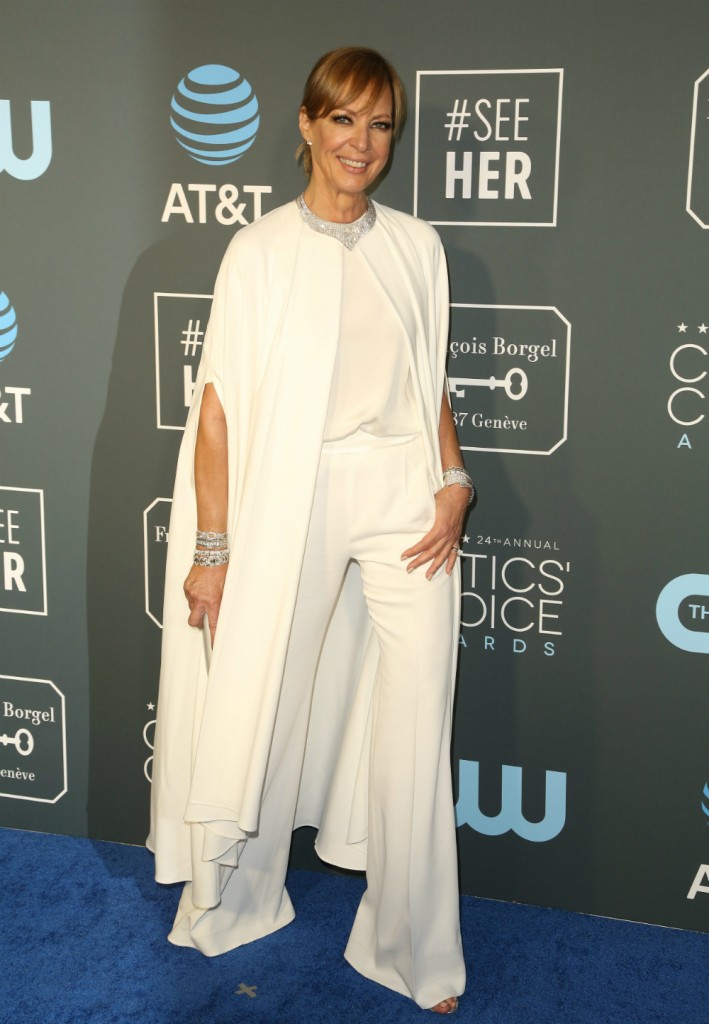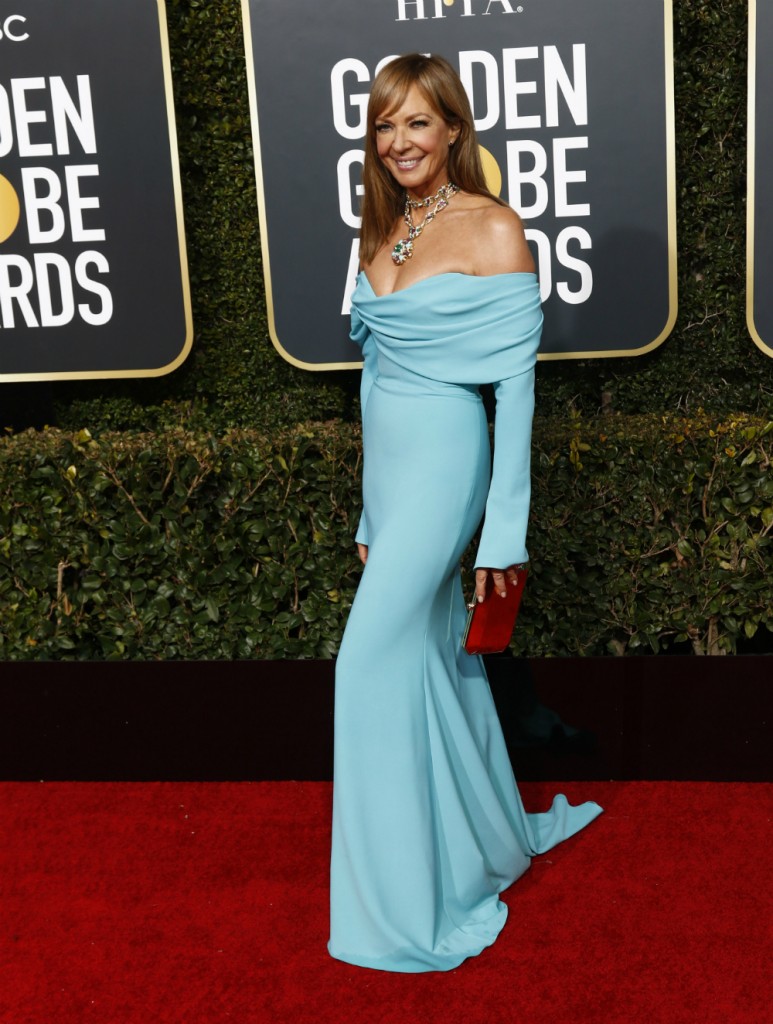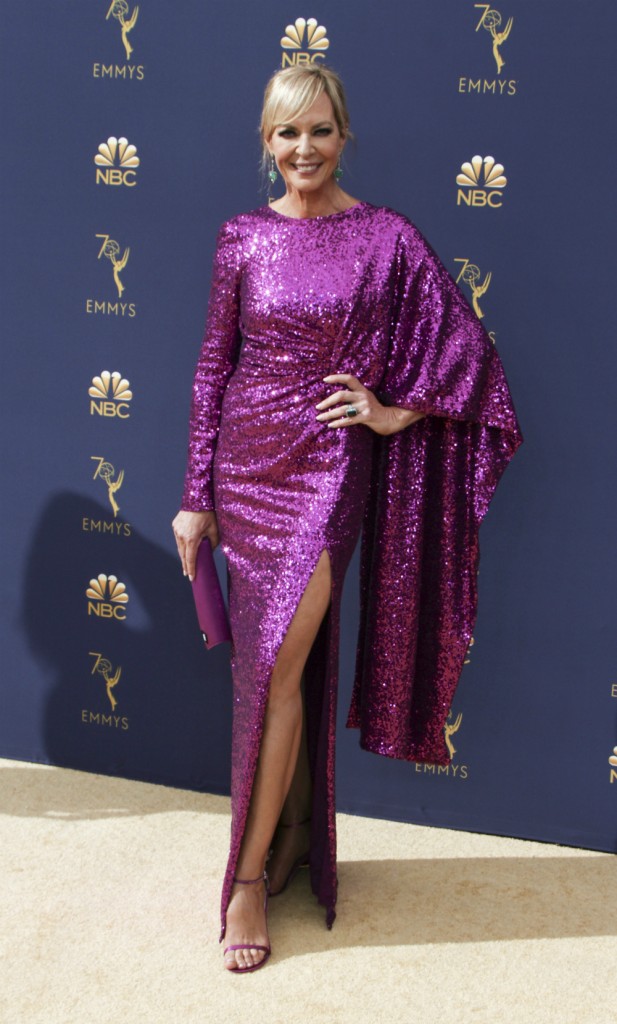 Photo credit: WENN Photos and TouTube