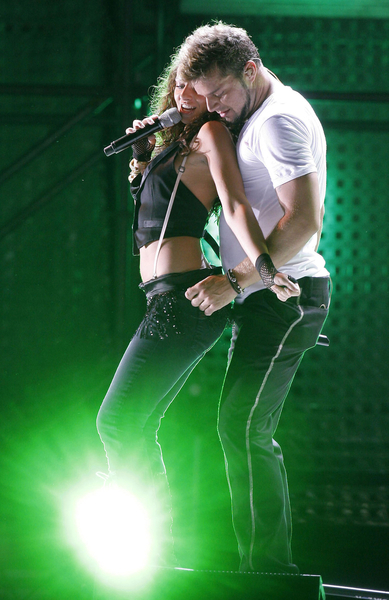 There was a wedding in Auckland a few years ago on the same night as a Ricky Martin concert. The connection? Ricky did two shows that night, one of which was at the wedding. Ricky was rumoured to have caught a helicopter into the island wedding, swivelled his hips for a song or two, and then hopped back away on his helicopter.
How much do you think this would cost? Not as much as having the Eagles sing.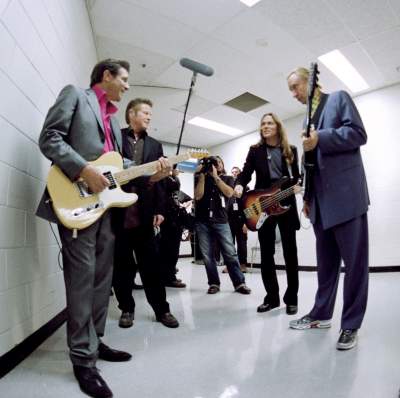 The ageing rockers earned just under £4million singing Hotel California at a private party in New York in 2003.

The Rolling Stones, in second place, made £3.5million for an hour's work when they appeared at the 60th birthday party of Texas tycoon David Bonderman in Las Vegas in 2002.

Celine Dion, at number three with a £2.5million fee, gives private party performances two or three times a year.

Number four, Elton John, made £2million when he sang at the wedding of London pub supremo Peter Shalson in 2002.

And in fifth place is Christina Aguilera, who was paid £1.8million to sing at the wedding of Russian banker and industrialist Andrei Melnichenko to Miss Yugoslavia, Aleksandra Kokotovic, two years ago.
I think it might be kind of cool to have a band appear at my birthday, but not at my wedding. I drank nothing but diet water leading up to my wedding, and the dress cost a fortune, I wanted to be the biggest star there! Unless you're a big star yourself it's probably best not to have a real one turn up.
Rounding out the top ten of the most expensive performing fees for private parties, were George Michael (£1.75m), Destiny's Child (£750,000), Jennifer Lopez (£700,000), and Paul McCartney and Aerosmith tied for tenth place at £500,000.
I think I'll just buy some new albums for my next birthday party, and a really nice cake. Then people will say "What a delicious cake" instead of "How much do ya reckon she paid for the Spice Girls?"