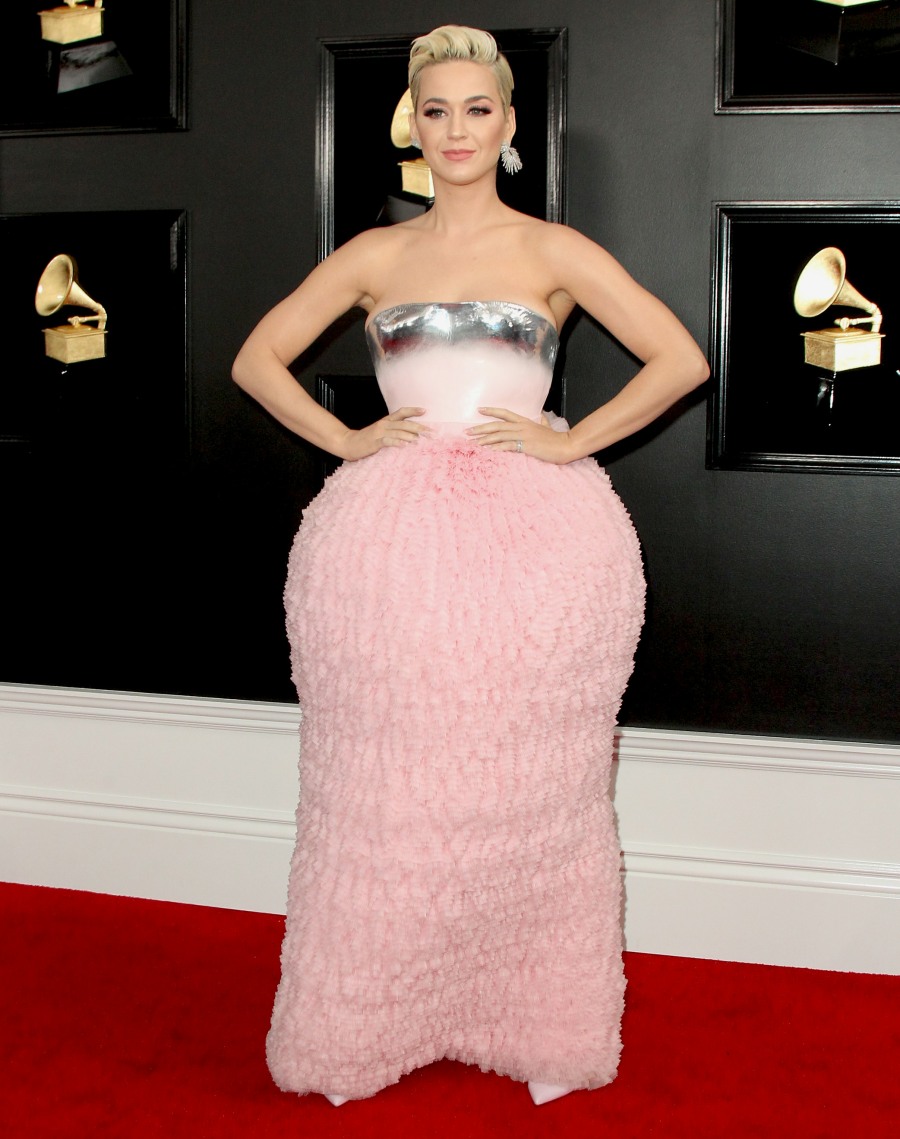 You can tell that I'm not a professional musical commentator, because I thought Katy Perry was a giant nothingburger at the Grammys, and I thought Miley Cyrus needed to sit down and STOP everything. But people seemed to feel the opposite. Both Katy and Miley participated in the Dolly Parton medley/tribute, only I didn't even think Katy stuck around that long, so why were people even mad about it? Like, she was barely there and she was easy to ignore. But Miley Cyrus, my lord. First she twanged her bulls–t all over Shawn Mendes' performance of "In My Blood" and then Miley tried to out-twang and SING OVER Dolly Parton. NO. Hated it.
If we're judging Katy and Miley on fashion alone, then Miley won. Miley wore a very rock n roll Thierry Mugler suit which looked great on her. Katy chose to go for a much bolder look in Balmain, and she looked like… I don't even know. A pink marshmallow? A cheap party decoration? This Balmain is so stupid, I don't even have words.
Imagine thinking that Miley IMPROVED Shawn Mendes' performance. Why was she twanging all over the place last night?
🎥 Shawn cantando In My Blood con Miley Cyrus en los #GRAMMYs pic.twitter.com/HM5cIUKgQo

— Shawn Mendes Spain (@ShawnMendesSP) February 11, 2019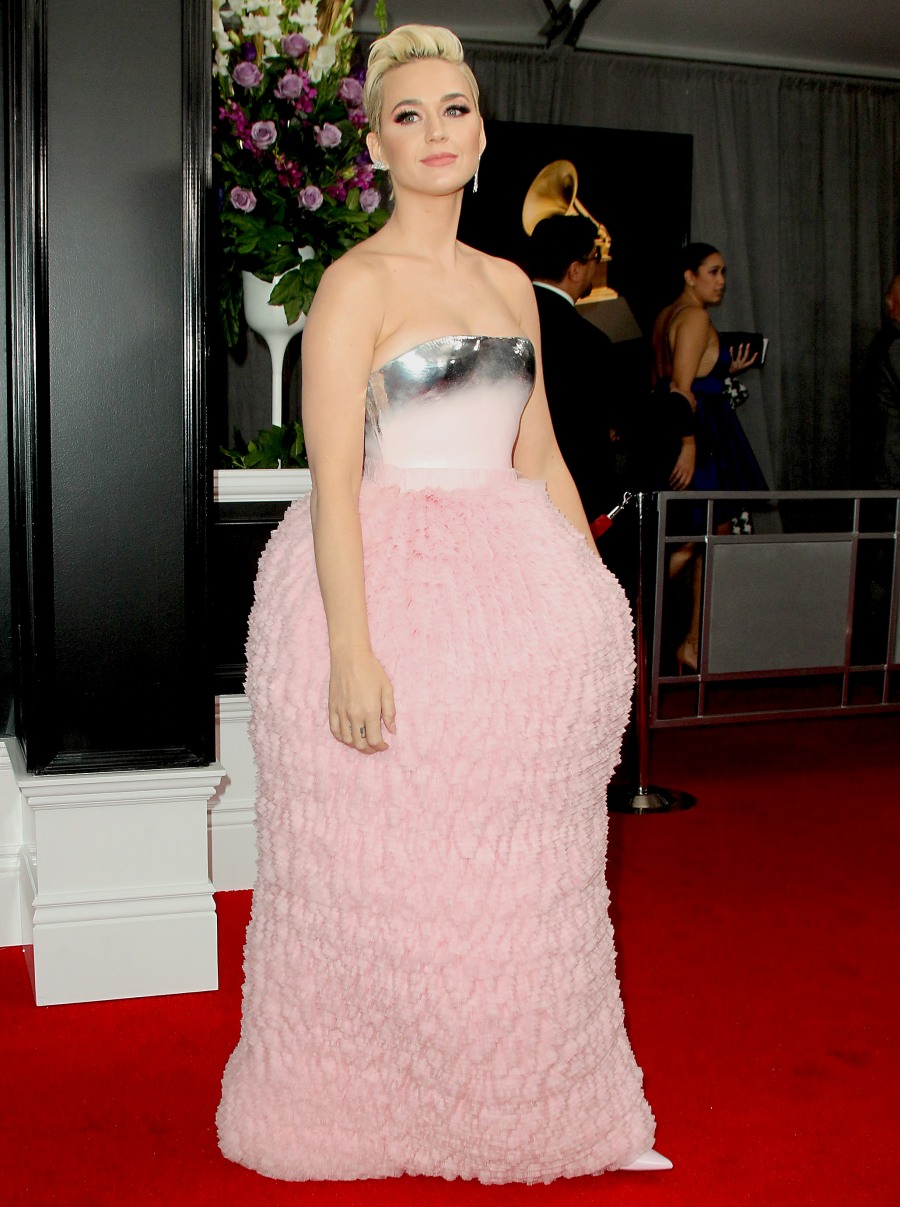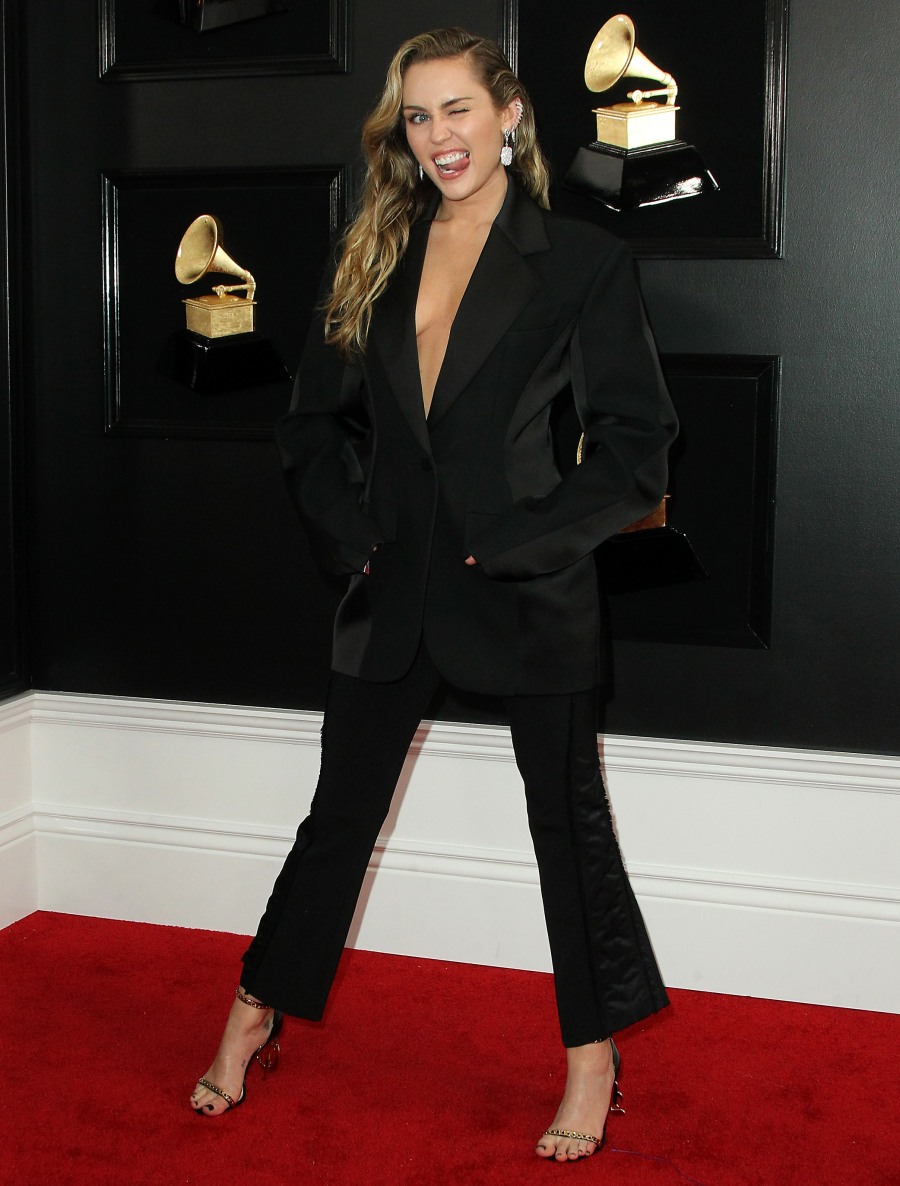 Photos courtesy of WENN.