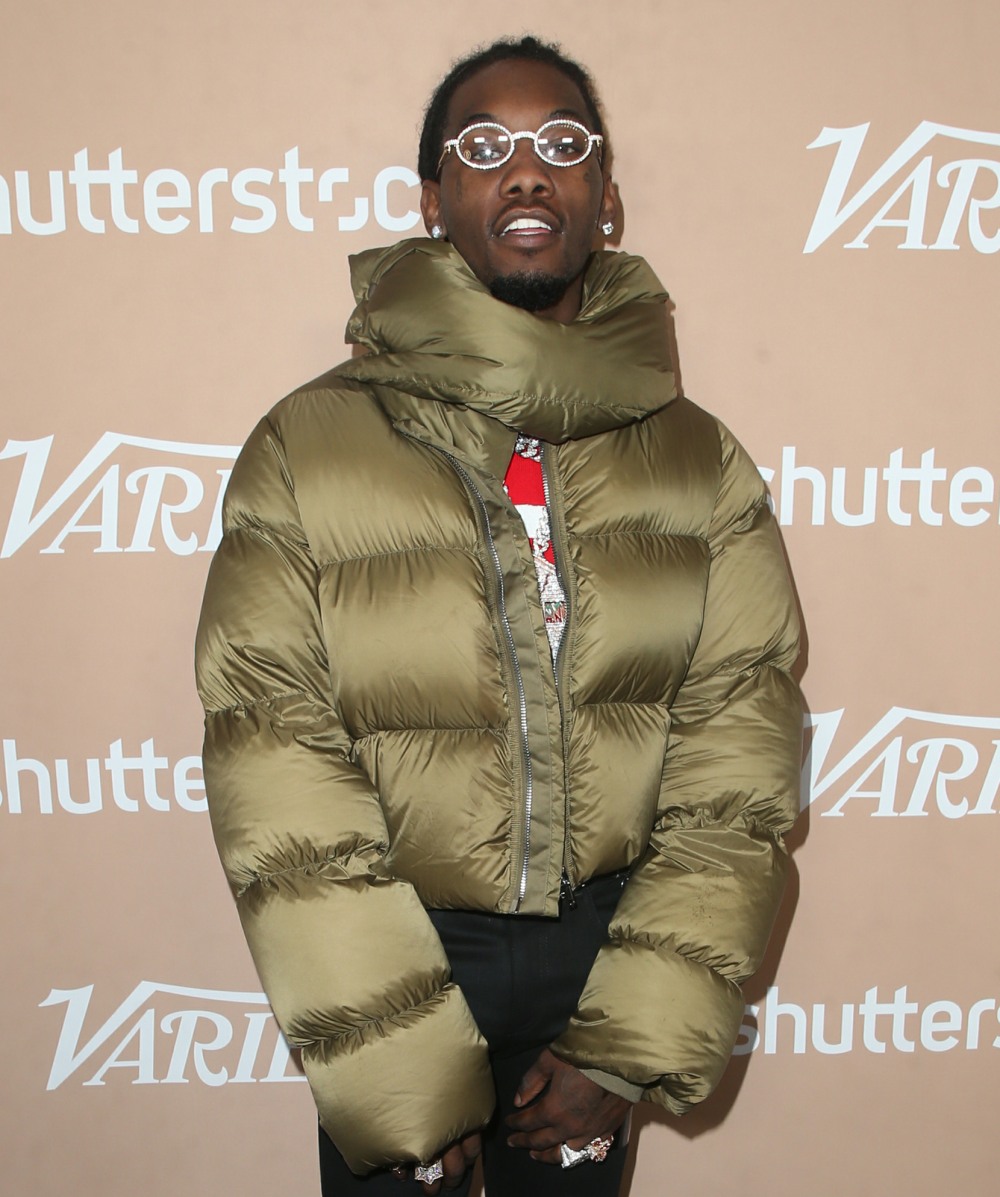 Offset cheated on Cardi B a lot. He cheated on Cardi before they got married (they got married last year, when she was pregnant with Kulture). He cheated on her while she was pregnant. He cheated on her after she had the baby. By the time Kulture was about four months old, Cardi seemed over Offset. She had a come-to-Jesus moment that Kulture was her biggest priority. Cardi realized that her days of threatening and harassing Offset's sidepieces were over. So Cardi broke up with Offset. He then wormed his way back into her life through very public and private manipulation. It was gross to watch, especially since the breakup seemed so mature on Cardi's part. Cardi ended up taking Offset back, although I feel like he's still "on notice" to some extent. And Offset is still salty about all of it. He doesn't blame himself for being a serial philanderer. Of course not. He blames "the blogs" for, you know, reporting on his sidepieces.
Offset has a lot of thoughts about how he's portrayed in the media. The rapper, who just released his debut solo album "Father of 4," told GQ that he is often painted as the "bad guy" on internet sites that can't stop talking about his relationship with wife Cardi B.

"I'm 27, I'm a young guy, we done stepped into some things we didn't really know too much about," he told the men's magazine. "We love each other and everything, but it's like, we was going through a separation — both of us are artists on top too — so when certain blogs would lie or say something that wasn't true, I would still become the bad guy somehow. I don't get why it can't just be: I f–ked up, I made my say, and we moved past that sh-t."

Offset and Cardi B did go through a period of separation at the end of 2018. He says he never cheated on Cardi B, but thought about it. He says the incessant chatter about the matter may have caused more harm than good – ultimately creating "insecurities" in his home.

"That's my family going through it," he explained. "Blogs are doing it for the views and comments. Blogs be knowing when it's bullsh-t, and when it's true sh-t. Just keeping it all the way 1000. When it be bulls–t, they still run with it as if it's true s–t."

As for his social media apology and infamous onstage apology with roses he says, "When I do my apology, I'm doing it for my family, bro. It's not for you."

Offset, who is the proud father of four kids, says it's a must he keeps his family close in the public eye. "I'm growing as a man, I'm educating myself," he added. "The blogs just trying to be shooting n—-s down all day, bro."
Pretty classic "shoot the messenger" tactics. Blogs didn't make him cheat on Cardi with Summer Bunni, and Summer was the one leaking details about their affair (TO BLOGS) and giving interviews about it (to blogs) and offering public apologies to Cardi (which was covered on the blogs). Offset is basically saying that Cardi would have stayed with him if only no one would report on his shenanigans. He's also saying that Cardi reads the blogs. 'Sup Cardi. I love you!!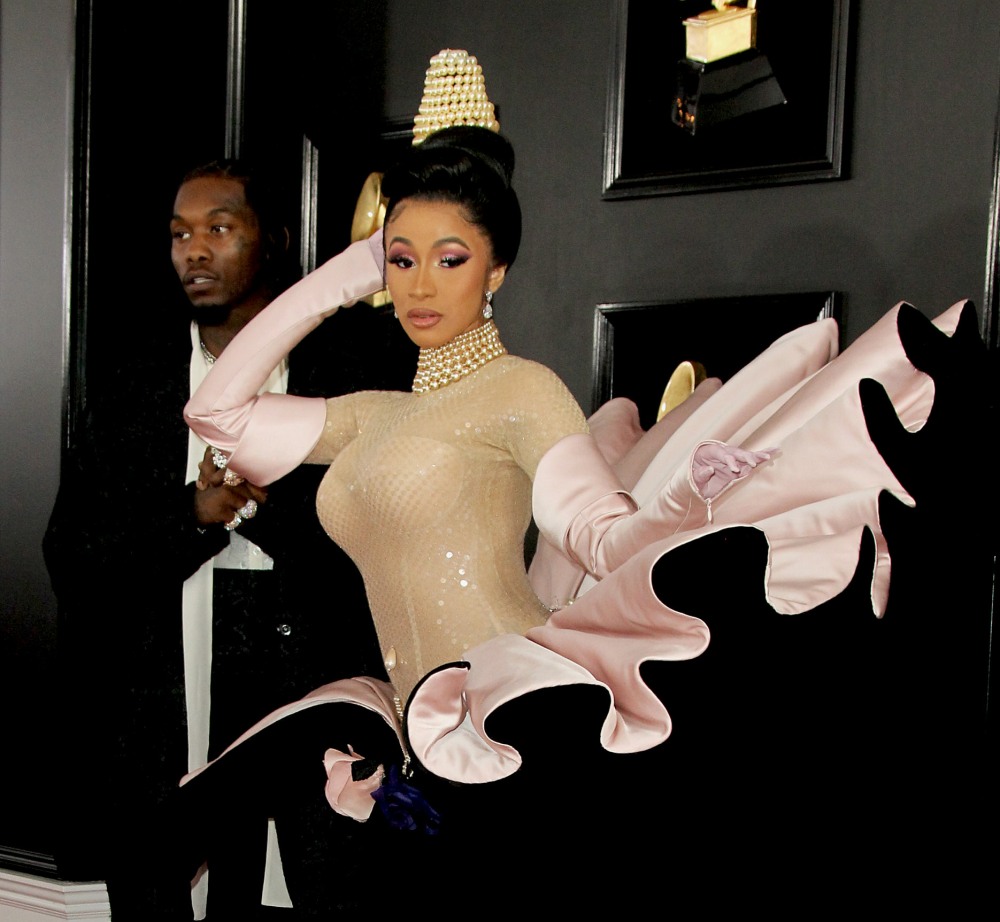 Photos courtesy of WENN.