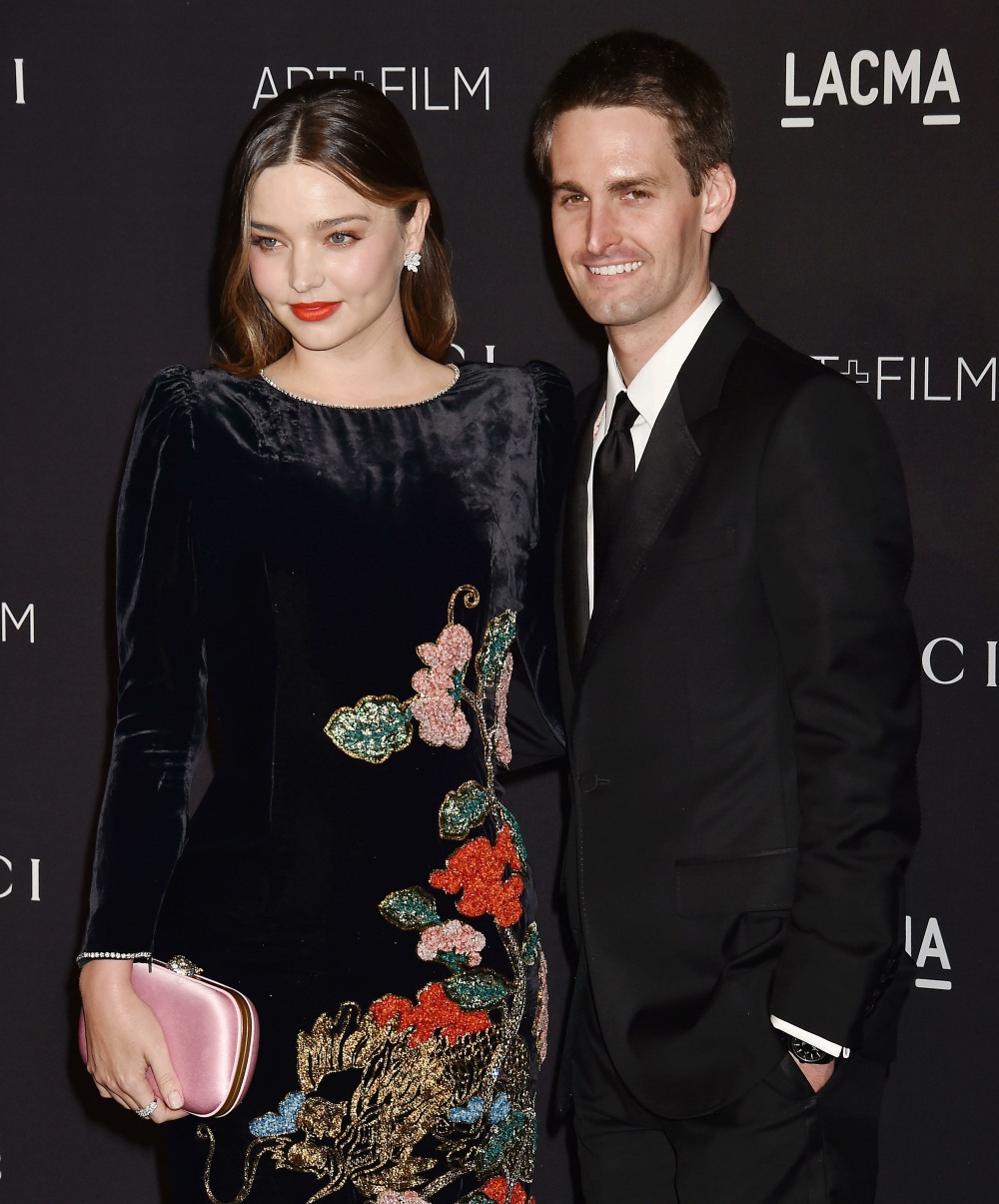 Most of us are not in the "tech industry" and thus, we mostly know Evan Spiegel as "Miranda Kerr's husband" and "the dude who invented Snapchat or something." Evan and Miranda have been together since 2015, they married in 2017 and welcomed a baby boy last year. Before Evan and Miranda met, Evan didn't have the best reputation. His reputation was that of a privileged frat bro, born with a silver spoon in his mouth and someone who said and did sexist and misogynistic things quite regularly. In 2014, Spiegel's emails were leaked to Valleywag and they revealed him to be just as toxic and gross as many suspected. WELL! It turns out, there's a script about Spiegel going around and it's about to produced by Jeffrey Katzenberg's side-production company. Here are some fascinating details:
Quibi, the ambitious new digital-content startup founded by Jeffrey Katzenberg, has announced that one of its buzziest launch titles will be a series about the rise of Snapchat. Katzenberg revealed the news Friday at his session at South by Southwest. The project is based on Frat Boy Genius, a feature film screenplay by Elissa Karasik, whose dark, funny take on the story behind the social-media platform landed at No. 1 on the 2018 Black List. Like a Social Network 2.0, the script, as the title suggests, presents a deeply unflattering portrayal of Evan Spiegel, the app's 28-year-old founder.

From the first page, it is overwhelmingly clear that this will be a warts-and-all version of events. Frat Boy Genius offers a semi-fictionalized take on the Snapchat story, narrated by a character named Lily, a former Stanford schoolmate of Spiegel's with an axe to grind: As the story unfolds, we learn one of Snapchat's most innovative features was her idea — but Spiegel pushed her aside and put a male programmer in charge of it instead. (Karasik also went to Stanford.)

Even the stage direction seems to hold Spiegel in low regard. It introduces him as "a surprisingly not-totally-unattractive combination of thin lips, hooked nose and butt chin." Later, the future tech mogul is called "a poster-boy for Gen Y…distracted by his phone in any given interaction" and given to "abrupt transitions between good-natured conversation and blistering intensity."

Spiegel is also depicted as a hard partier: In one early scene set at a rager at his Kappa Sigma fraternity, a girl does lines of cocaine of his desk as he, unconscious in bed, urinates on himself.

Some mileage is gotten, too, out of Spiegel's tabloid-friendly dating life, including his brief romantic entanglement with Taylor Swift. During a text exchange, the singer writes, "Hamptons? ;)" to which Spiegel responds, "Want to be straight with you, I don't have time for a relationship rn :(."

"Feel free to write a song ;)" he adds, eliciting a "F–k you, Evan" from the pop star.
First of all, the frat stuff sounds like it was just taken from his leaked emails. Second of all, most of the series is going to be about the business side of Snapchat and how Spiegel screwed over his business partners, designers and coders. Third of all, I totally forgot that Evan Spiegel and Taylor Swift were a thing for a second. That happened in 2014, before he got with Miranda. It really did sound, at the time, like it was really brief flirtation. But the whole "breaking up with Taylor Swift via text" thing just sounds so… on brand for both of them. My guess is that they'll definitely have to change the "Taylor Swift" character's name though, right? Name her Katy Perry.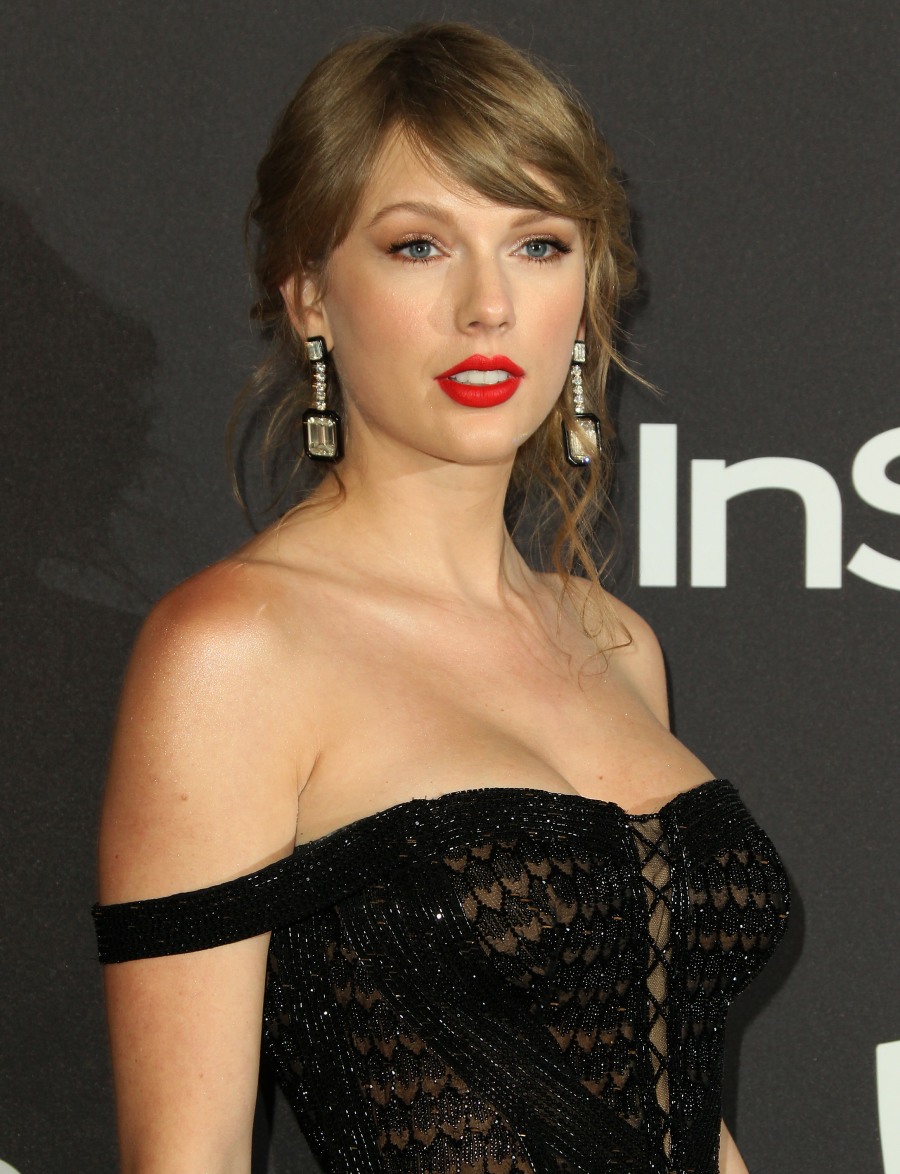 Photos courtesy of AValon Red and WENN.