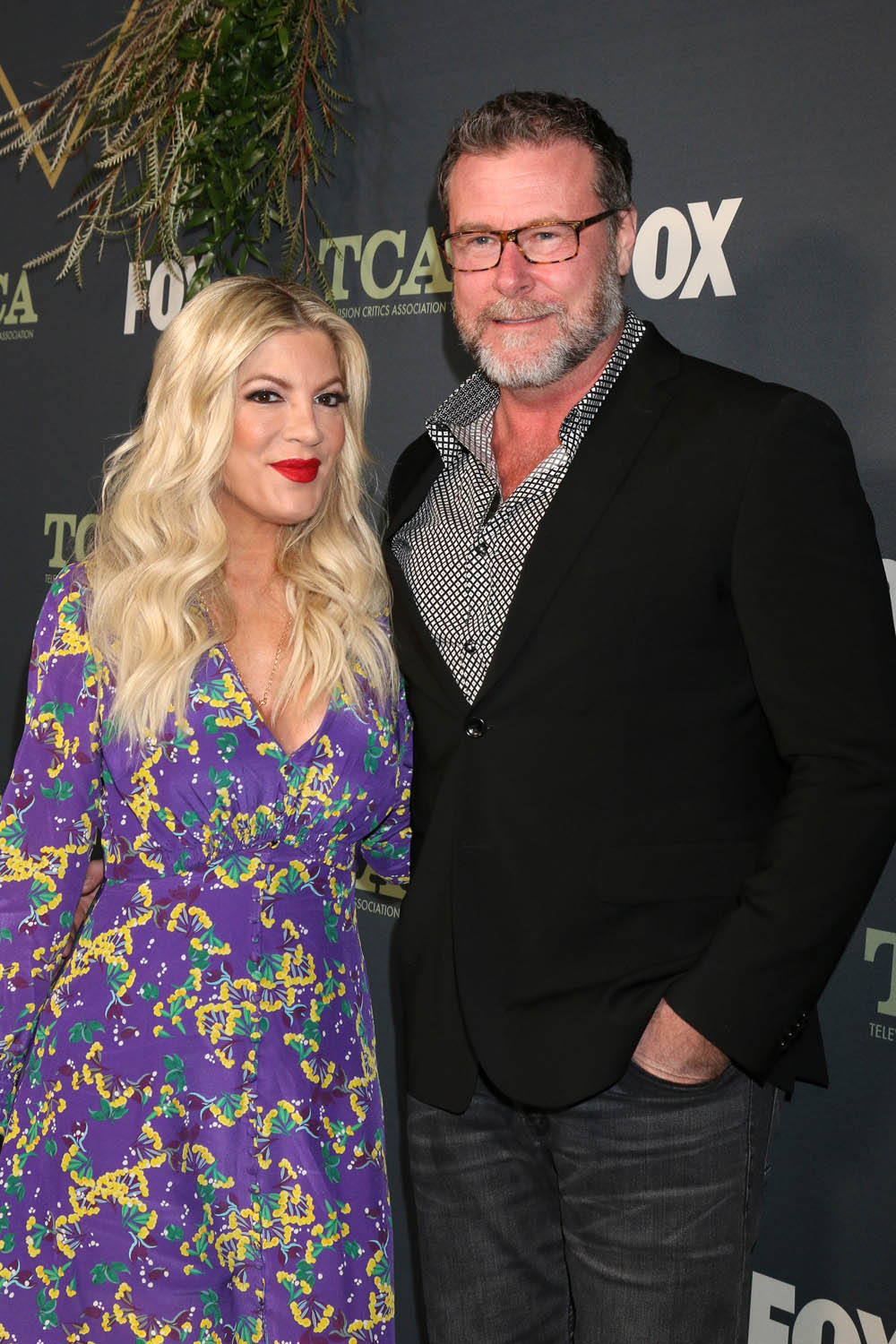 What is it about Tori Spelling that makes her immune to the trend of being open and honest about your issues? The celebrities getting the most headlines are the ones talking about their problems, who admit they're in therapy and who know how to give revealing quotes. Yet here's Tori insisting everything this fine despite her husband calling 911 on her twice last year and despite the fact that they're deep in debt. She refuses to acknowledge that either, but at least she's consistent about it. In an interview with US, Tori talked the same old crap about how her marriage to Dean McDermott is great and how the media is creating a false narrative. Why does that sound so familiar?
. "Finding those moments in the crazy-busy day to make eye contact, to kiss, to say 'I love you,' to touch in some form, I just feel like that's really important…" [Tori] told Us Weekly…

"If you go through your busy life – we're working, we have kids – if you don't take a moment, you'll realize the entire day is gone, and you haven't had that moment together and then it's over. So we make sure we do that on a daily basis now…

"We communicate now, I have a voice. He probably hears too much of it but he [is so] good at listening. Women like to talk and over-explain…

While Spelling played coy about the possibility of having another little one, she was adamant that recent reports of her marriage being in trouble are false. "They've created this relationship that we have. This aggressive, tumultuous relationship and this doesn't exist! But they've created it over the last year and that's the story now, and it's like, they have no idea… We don't have relationship problems."
Read what Tori said about how the press "created [this relationship] over the past year." That was based on two 911 calls her husband made and photos from that incident. It wasn't made up out of thin air. I wish US or another outlet would ask Tori about that and all the lawsuits against her by creditors. She would probably cut off their access after that though and then they couldn't run these BS fluff pieces about how great she insists things are. It wouldn't be a big loss.
Radar Online is running a negative piece about Tori that opens with this line: "While the cast of "Beverly Hills, 90210" mourns the loss of Luke Perry, financially challenged Tori Spelling is griping about her salary on the reboot!" I mean, it's sad that Luke Perry died but those things have nothing to do with each other. I don't blame her for wanting a better salary, even if she's just going to waste the money frivolously as she always does. Also, people are criticizing Tori for not posting something for Luke Perry. That doesn't mean she is not sad or doesn't feel his loss. Maybe she doesn't know what to say and as we've discussed we all grieve differently.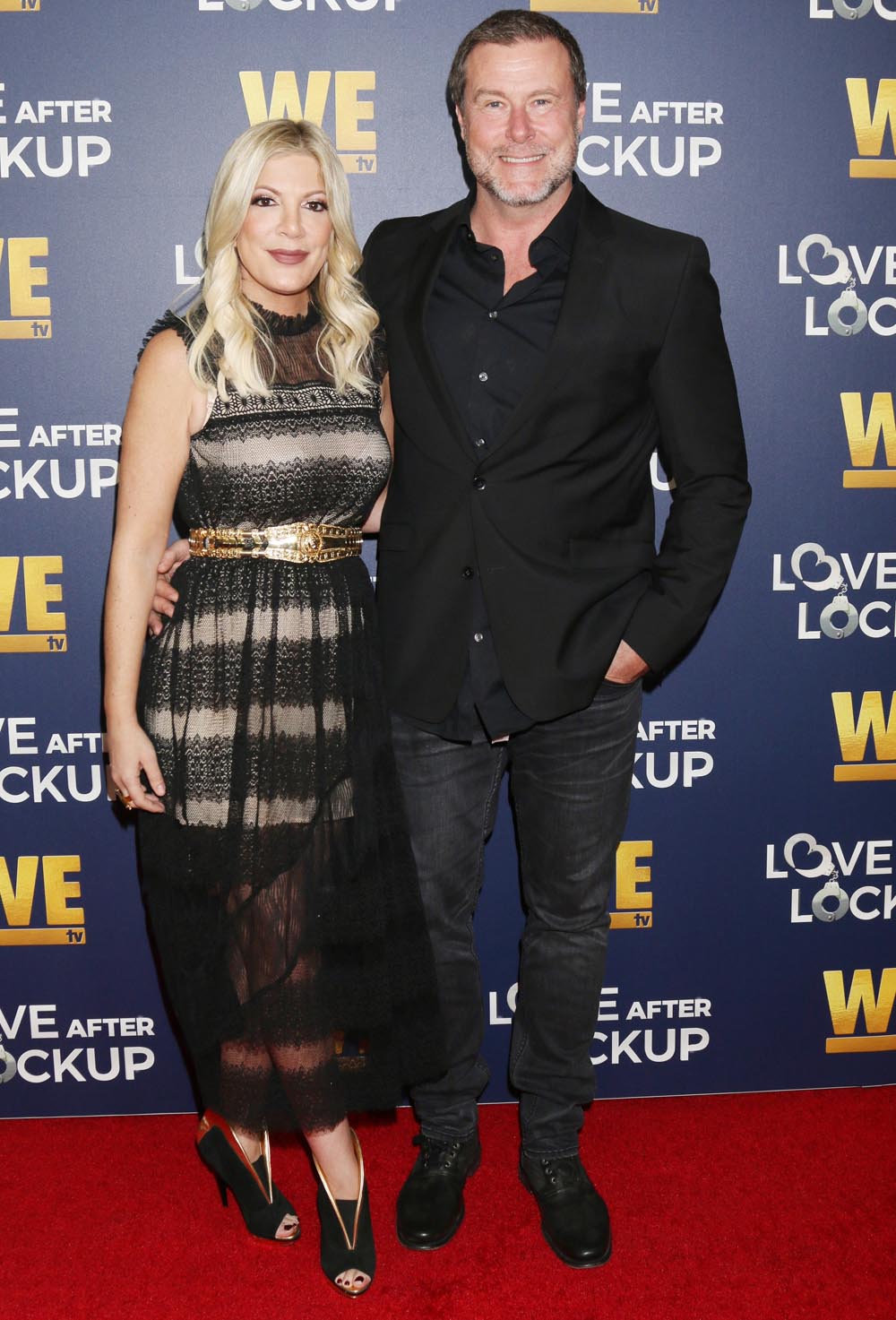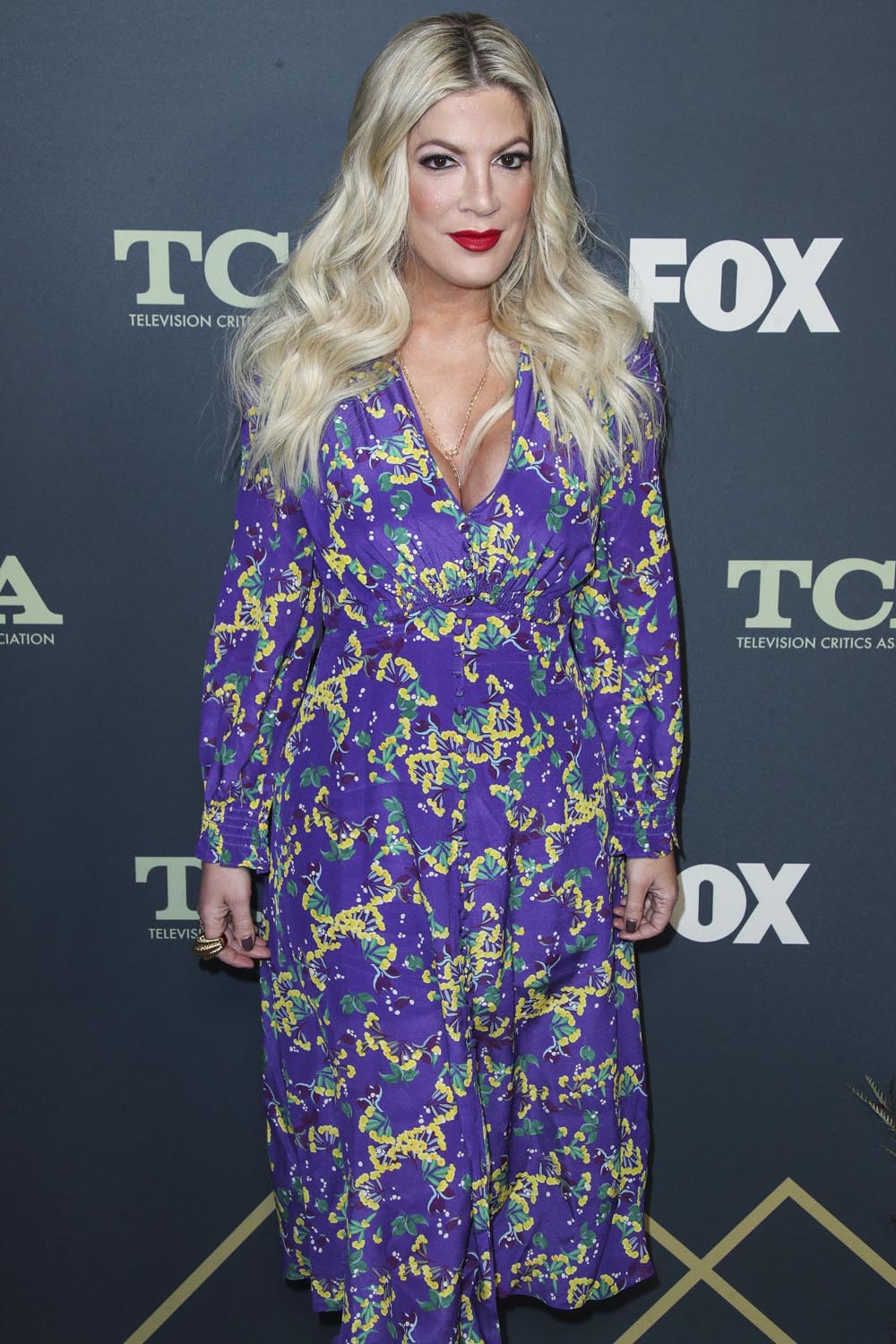 Photos credit: WENN and Avalon.red