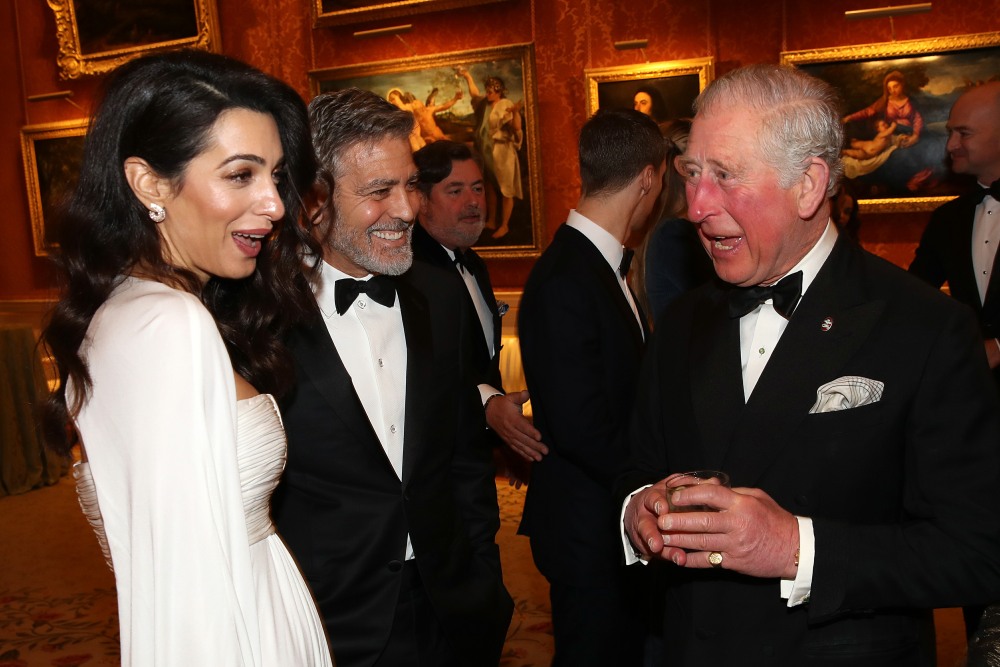 I said earlier this week that these are some of my favorite photos ever of George and Amal Clooney, and of Prince Charles. There's something about the way George and Amal are fake-laughing at whatever Charles is saying. These pics are a journey!! Anyway, George and Amal attended Prince Charles' fundraising dinner for the Prince's Trust this week. The dinner was in Buckingham Palace, and it felt like yet another "connection" for George and Amal. As much as "sources" want to convince us that Amal has always been in the orbit of the royal family and the Duchess of Sussex, I suspect that is not the case. I suspect the Clooneys only got invited to Meghan and Harry's wedding because of some low-key sponsorship, pay-to-play (pay-to-invite) deal. I also believe that the Clooneys probably made a similar arrangement for this new thing:
She's a powerful international lawyer who brings added glamour to proceedings as the wife of a Hollywood star. Now Amal Clooney has added another string to her bow, joining Prince Charles to launch an initiative for the global arm of his Prince's Trust charity. Charles, who dined with the human rights barrister and her husband George, 57, at Buckingham Palace on Tuesday, is said to find Amal, 41, 'deeply impressive'.

It is understood that she is set to be the figurehead for the first global youth campaign for Prince's Trust International – which may even be named after her. A source told the Daily Mail: 'Amal is seen as a real role model.'
I'm sure people will disagree with me, but this is clearly a "donate a large sum of money to the Prince's Trust and we'll give Amal some kind of gaudy title that doesn't mean anything" situation. I've seen some people comment that George and Amal are "famewhores." I don't think that's the case. I think they're starf–kers. Royal starf–kers. They're not doing all of this to get attention for themselves, they're parlaying their money (new money) and connections (Hollywood and legal connections) to get even more established within the notoriously persnickety British aristocracy. All that being said, I'm not mad about it. They're trying to game the British social structure just like the Middleton family or the Beckhams. Don't hate the starf–king player, hate the British caste system game.
Meanwhile, George spoke out again on the Duchess of Sussex. Previously, he made waves for defending Meghan from abuse by the British papers. He's doubling-down.
George Clooney had nothing but nice things to say about his friendship with the Duke and Duchess of Sussex. Appearing on Friday's Good Morning Britain, the Hollywood star spoke out in defence of Meghan as he touched upon the press attention she has received since becoming a royal. "I think it's a little unfair at times," he explained. "I've seen it when the press can turn on you for sort of ridiculous reasons and for almost nothing and it seemed to me to be a little unjust since she [Meghan] hadn't done anything except just happen to live her life."

Opening up about his friendship with former actress Meghan, the 57-year-old said: "She's a really kind and smart and intelligent young woman…. They're a really wonderful, loving couple. Most of [the press attention] you can just shrug off and not pay attention to, but sometimes it's unkind."
Yeah, he's right. He's also going all-in with the Sussexes. George and Amal really want to be (and be seen) as the Sussexes' powerful benefactors and champions. Interesting…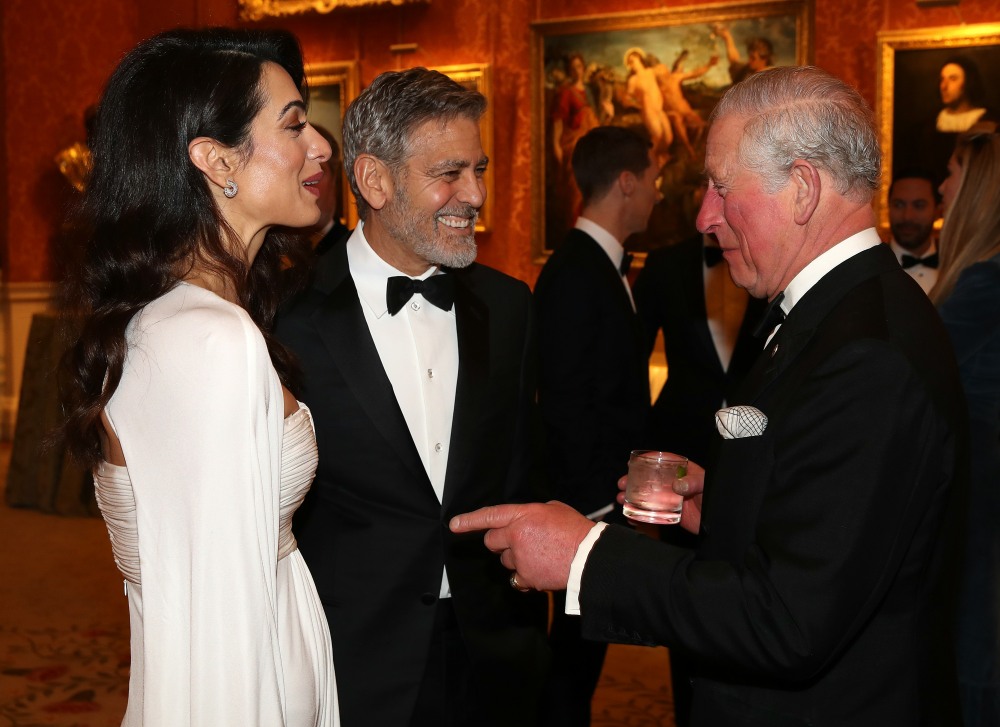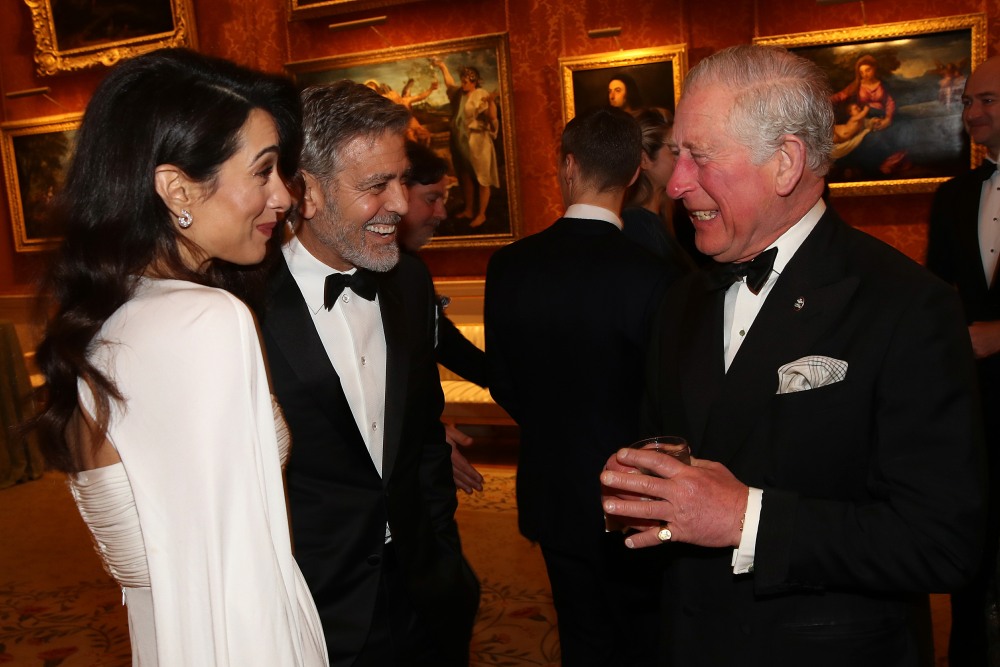 Photos courtesy of Avalon Red.