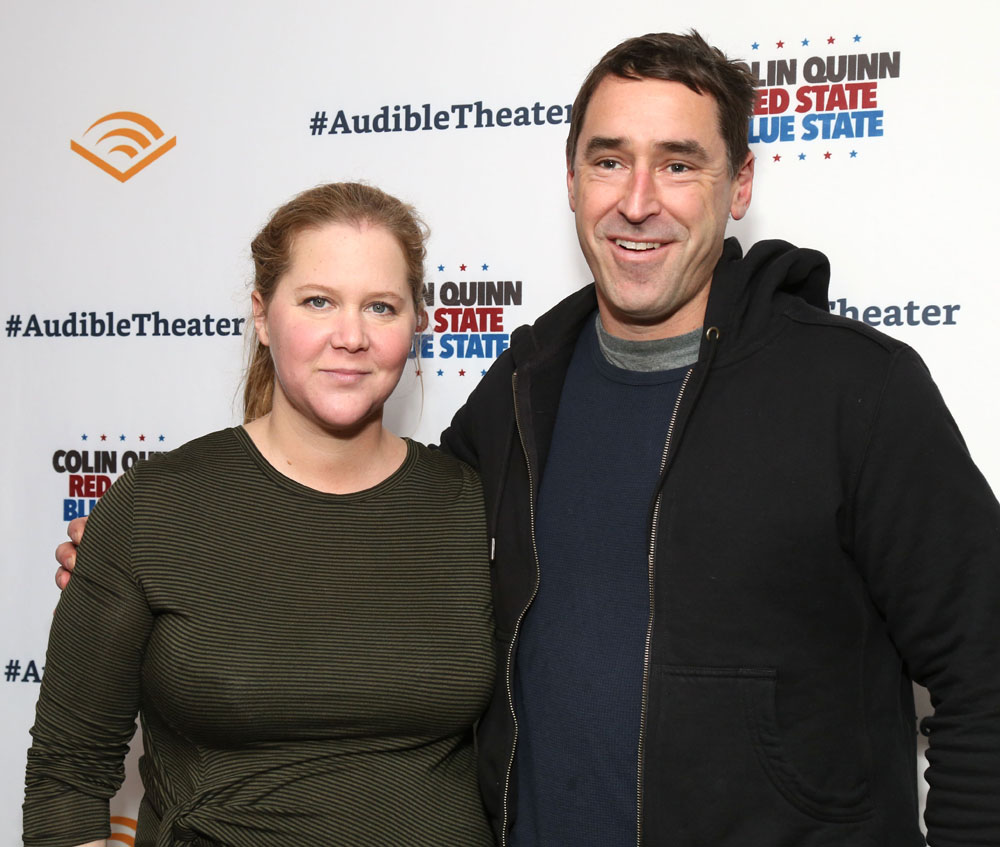 Amy Schumer has a new Netflix standup special that premieres today called Growing. She must be due soon, right? I feel like we've been hearing about her pregnancy for a while, but that's also because she's been open about her medical condition and how sick she's been. In her special, Amy says that her husband, Chris Fischer, is on the autism spectrum. She said that Chris has Aspergers (apparently it's no longer an official diagnosis) and that's part of what drew her to him.
During the hour-long special, [Amy Schumer] reveals that her husband, Chris Fischer, is on the autism spectrum.

"I knew from the beginning that my husband's brain was a little different than mine," she tells the crowd during the special, which was filmed in Chicago."I have to start this over because I really want to get this right because I love him very much."

"My husband was diagnosed with what used to be called Asperger's. He has autism spectrum disorder. He's on the spectrum. And there were some signs early on," Schumer says, before telling a story of how her husband reacted abnormally to her falling down during a walk together.

"Once he was diagnosed, it dawned on me how funny it was, because all of the characteristics that make it clear that he's on the spectrum are all of the reasons that I fell madly in love with him," she says in her Netflix special. "That's the truth. He says whatever is on his mind. He keeps it so real. He doesn't care about social norms or what you expect him to say or do."
I have a friend who is on the spectrum. I know because he's open about it and posts about it to social media. Until I read Amy's quotes it never occurred to me that it may be part of the reason he's such an awesome gossip. I love talking to him because he tells it like it is, like Amy mentioned. Everyone is different of course I just thought that was a cool way to explain it.
I can't post one of Amy's latest Instagram posts because she's naked (it's from far away though) but she writes, in all caps "#GROWING MY @netflix Special comes out Tuesday I CANT WAIT TO READ WHAT ALL THE WHITE MALE CRITICS HAVE TO SAY ABOUT MY PREGNANCY SPECIAL!" She nailed it.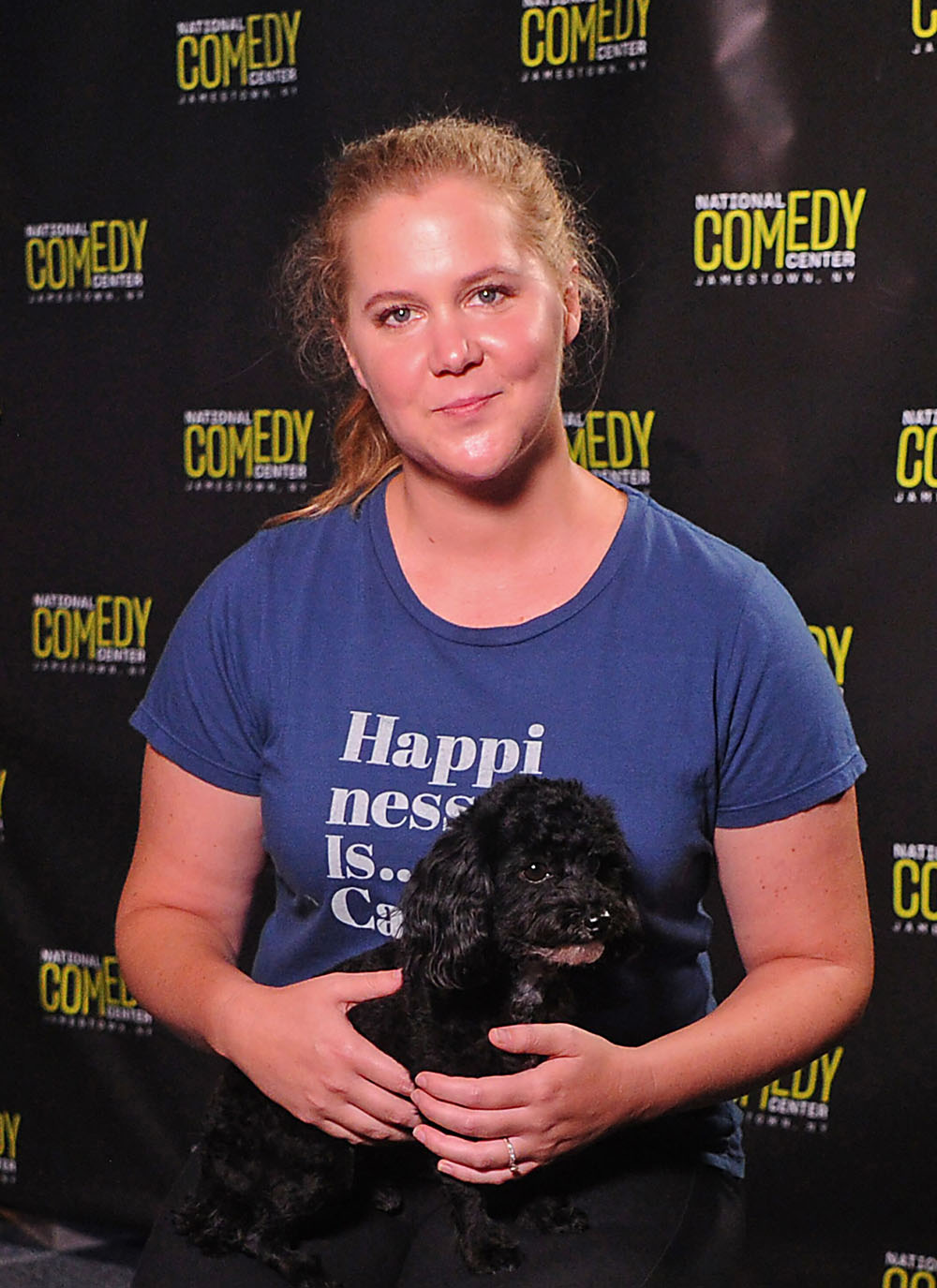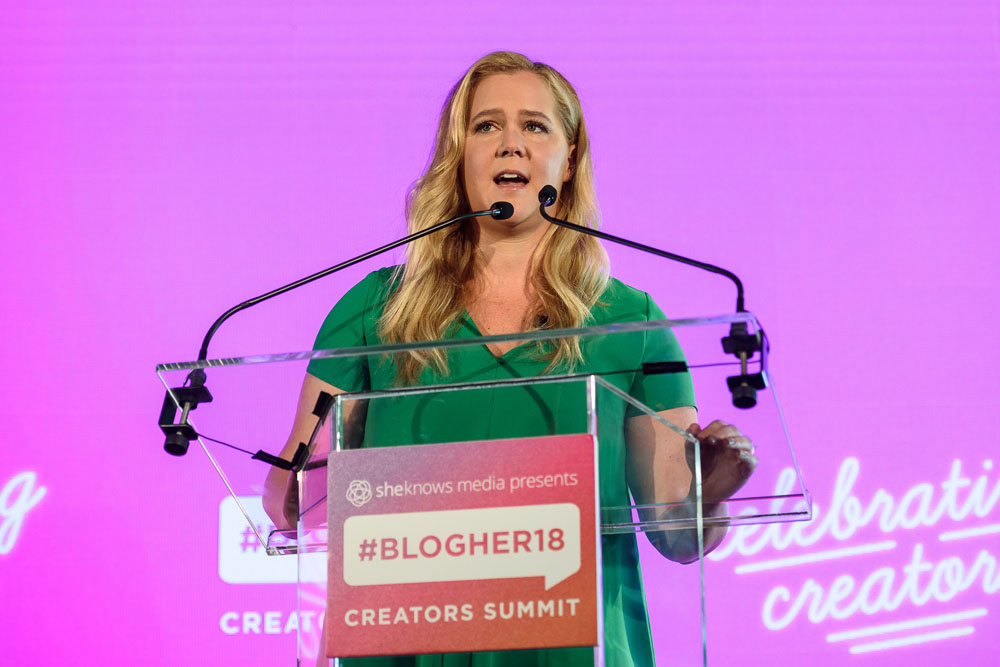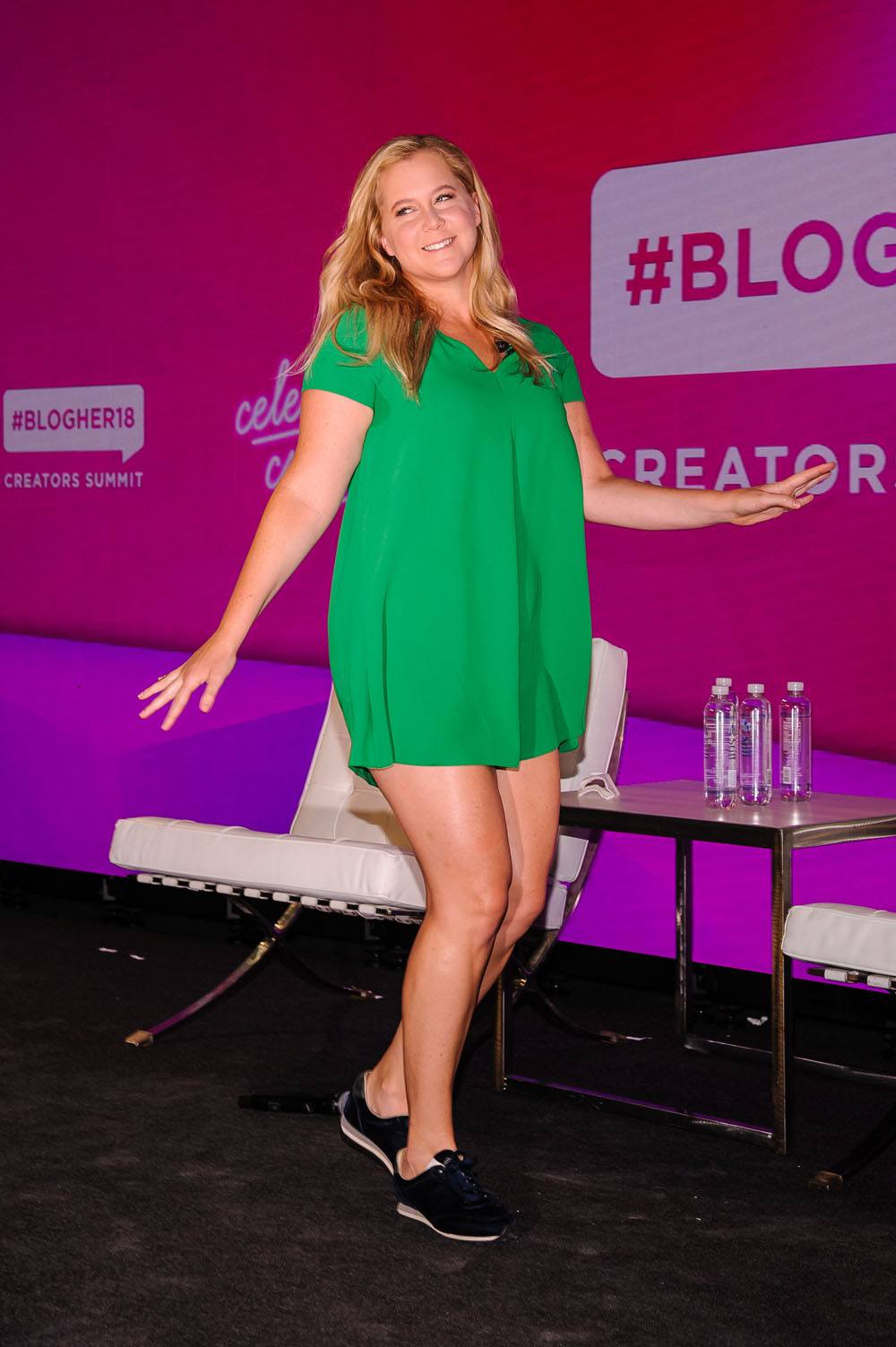 Photos credit: WENN