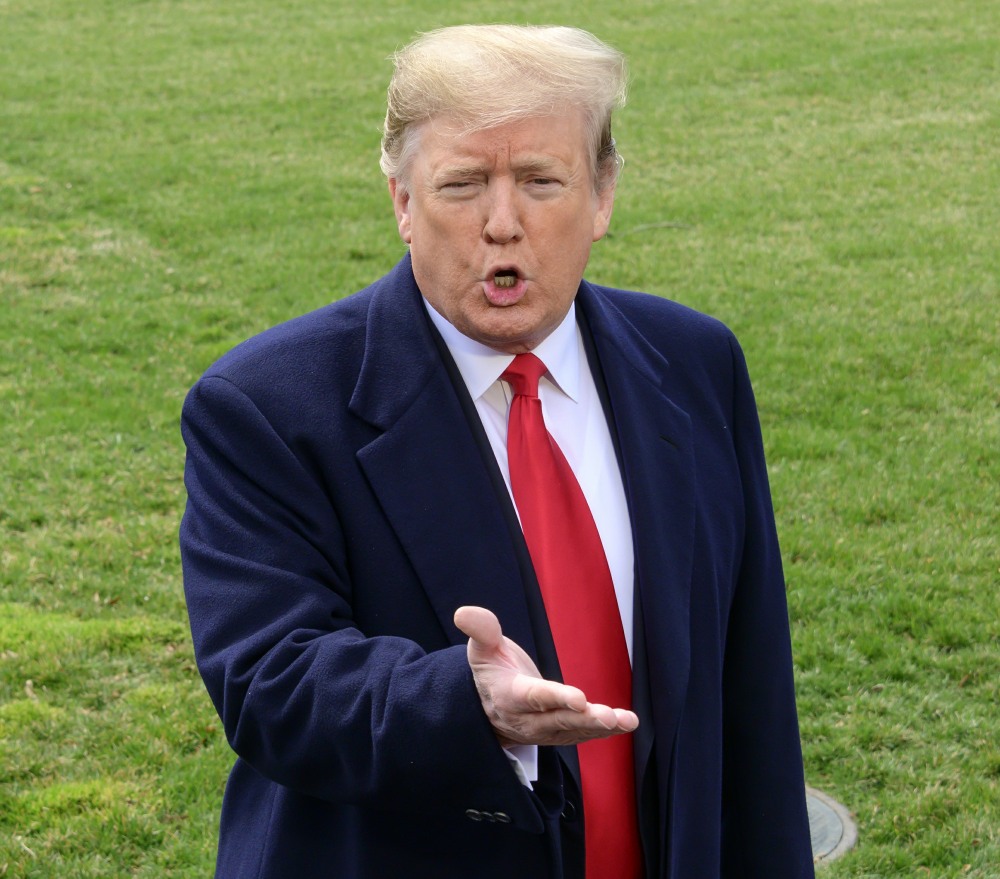 I was never one of John McCain's hagiographers. I think he was a complicated man who had some profound moments of decency and honor, but also had some profoundly dickish moments too. He was better than the average deplorable Republican we see these days, although that's setting the bar really low. John McCain passed away last August after years of repeated cancer battles. He was given a full dress funeral which resembled a state funeral for an ex-president. Political commentators were already rewriting his legacy even then.
Everyone has been talking about McCain this week because Donald Trump is f–king insane. During Trump's weekend Twitter meltdown, he tweeted this:
Spreading the fake and totally discredited Dossier "is unfortunately a very dark stain against John McCain." Ken Starr, Former Independent Counsel. He had far worse "stains" than this, including thumbs down on repeal and replace after years of campaigning to repeal and replace!

— Donald J. Trump (@realDonaldTrump) March 16, 2019
So it was indeed (just proven in court papers) "last in his class" (Annapolis) John McCain that sent the Fake Dossier to the FBI and Media hoping to have it printed BEFORE the Election. He & the Dems, working together, failed (as usual). Even the Fake News refused this garbage!

— Donald J. Trump (@realDonaldTrump) March 17, 2019
In case you don't speak Moron, Trump was mad that John McCain had something to do with the Steele Dossier, and Trump is also mad that McCain went to Annapolis and was a war hero or something. It's hard to follow the train of thought of a fascist madman, honestly. I did think it was sad/funny that Trump spent St. Patrick's Day disrespecting the memory of one of Washington's most respected Irish-American senators though. Trump always had a thing about McCain, and Trump has repeatedly said stuff like "He's not a war hero. He was a war hero because he was captured. I like people who weren't captured."
Well, Trump continued to attack a dead man throughout the week, especially as more Republicans half-heartedly tried to come out and say "please stop attacking a dead man." Then this happened yesterday:
President Trump on Wednesday escalated his unrelenting attacks on the late senator from Arizona and former GOP presidential nominee John McCain, who even in death has remained one of Trump's top targets for abuse as fellow Republicans have repeatedly begged him to stop. In a five-minute diatribe during an appearance at a General Dynamics tank factory in Lima, Ohio, Trump argued that McCain, a lifelong Pentagon booster and former prisoner of war in Vietnam, "didn't get the job done" for veterans while also grousing that he did not receive proper gratitude for McCain's funeral last September.

"I gave him the kind of funeral he wanted, which as president I had to approve," Trump said inaccurately, an apparent reference to allowing the use of military transport to carry McCain's body to Washington. "I don't care about this, I didn't get a thank-you, that's okay. We sent him on the way. But I wasn't a fan of John McCain."

He added, "I have to be honest, I never liked him much. Hasn't been for me. I've really, probably, never will."
Reader, I laughed. It's so morbid and horrific and absolutely Peak Trump. "I didn't get a thank-you, that's okay." Donald Trump is still salty that he didn't get a thank-you from a dead man. He's still salty that everyone paid attention to McCain that weekend instead of him. And what will Republicans do about this? Not much. McCain's BFF Lindsey Graham did his Scarlett O'Hara routine yesterday too:
Sen. Lindsey Graham calls John McCain "an American hero" in response to Pres. Trump's attacks on the late senator.

"I think the president's comments about Sen. McCain hurt him more than they hurt the legacy of Sen. McCain." https://t.co/6nDRGZjw9E pic.twitter.com/NtHwdQna71

— ABC News (@ABC) March 21, 2019
Here's the video of Trump. I honestly haven't heard him speak in several weeks and it feels like his cognitive function has rapidly decreased in that time.
President Trump discusses John McCain at Ohio event: "I gave him the kind of funeral that he wanted, which as President I had to approve. I don't care about this. I didn't get thank you. That's OK. We sent him on the way. But I wasn't a fan of John McCain" https://t.co/bpcogXoikb pic.twitter.com/ZvlbpaG6tX

— CNN (@CNN) March 21, 2019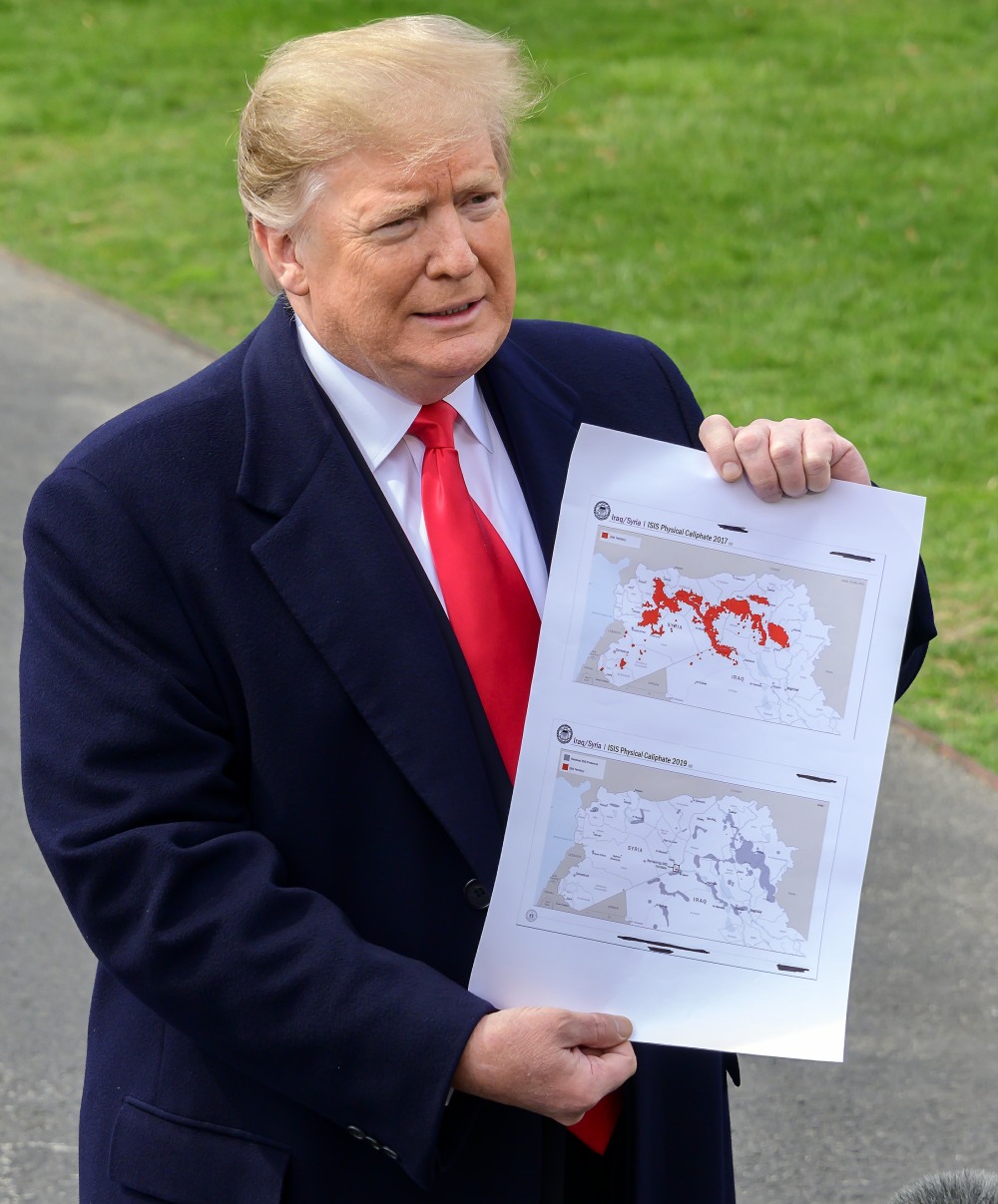 Photos courtesy of Avalon Red.