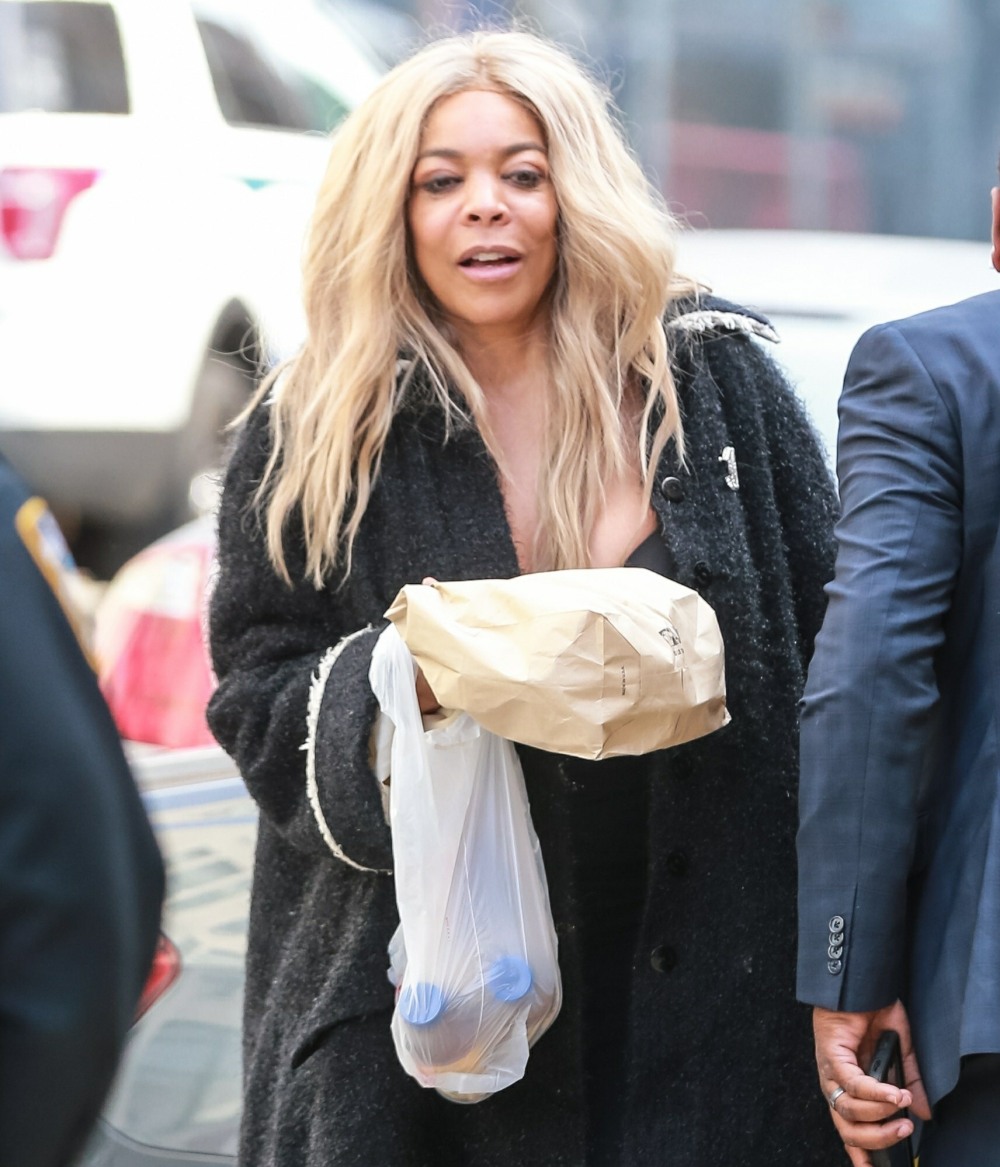 I was a little bit surprised by all of the sad, tragic tea that was spilled in yesterday's comment section about Wendy Williams. What was a story about Wendy's husband Kevin Hunter possibly welcoming a baby with his mistress turned into a larger story about how Wendy needs to get the hell out of her toxic marriage. I did not realize that there were so many rumors of just how toxic and abusive Wendy's marriage might be. Well, it definitely seems like Kevin Hunter's mistress did give birth over the weekend. When Wendy found about it – through the media – she went missing from the sober house and was found drunk.
Devastated Wendy Williams is "not in a good way" after being rushed to the hospital — hours after her husband's alleged mistress gave birth. The talk show host was found drunk on Monday, soon after Page Six reported that Sharina Hudson, the alleged longtime love of her husband Kevin Hunter, had given birth.

She was taken to the hospital where she was given IV fluids — however, she still showed to the set of her show and filmed on Tuesday.

The star had left the sober home in Queens where she has been staying, sparking a hunt for her before she was found. But she's now back at the facility, we're told.

It's widely believed that Hunter is the father of Hudson's baby. And a source said: "Wendy is not in a good way, everyone is so concerned for her. The sad thing is that she's been working so hard to stay sober and she's been so honest in her struggles with all her fans, and this just tipped her over the edge. But the fact she still came to the set just shows how strong she's trying to be."

We're told it was Hunter who told her to go to a sober home with complete strangers.
I get that Wendy and Kevin probably have complicated financial and business entanglements. I get that if she ever divorced him, she would probably lose a significant chunk of her assets. But girl, it would be worth it just to be rid of him, just to get out of this toxic marriage. She needs to start rebuilding her life free of him, and hopefully she'll get the support she needs to recover.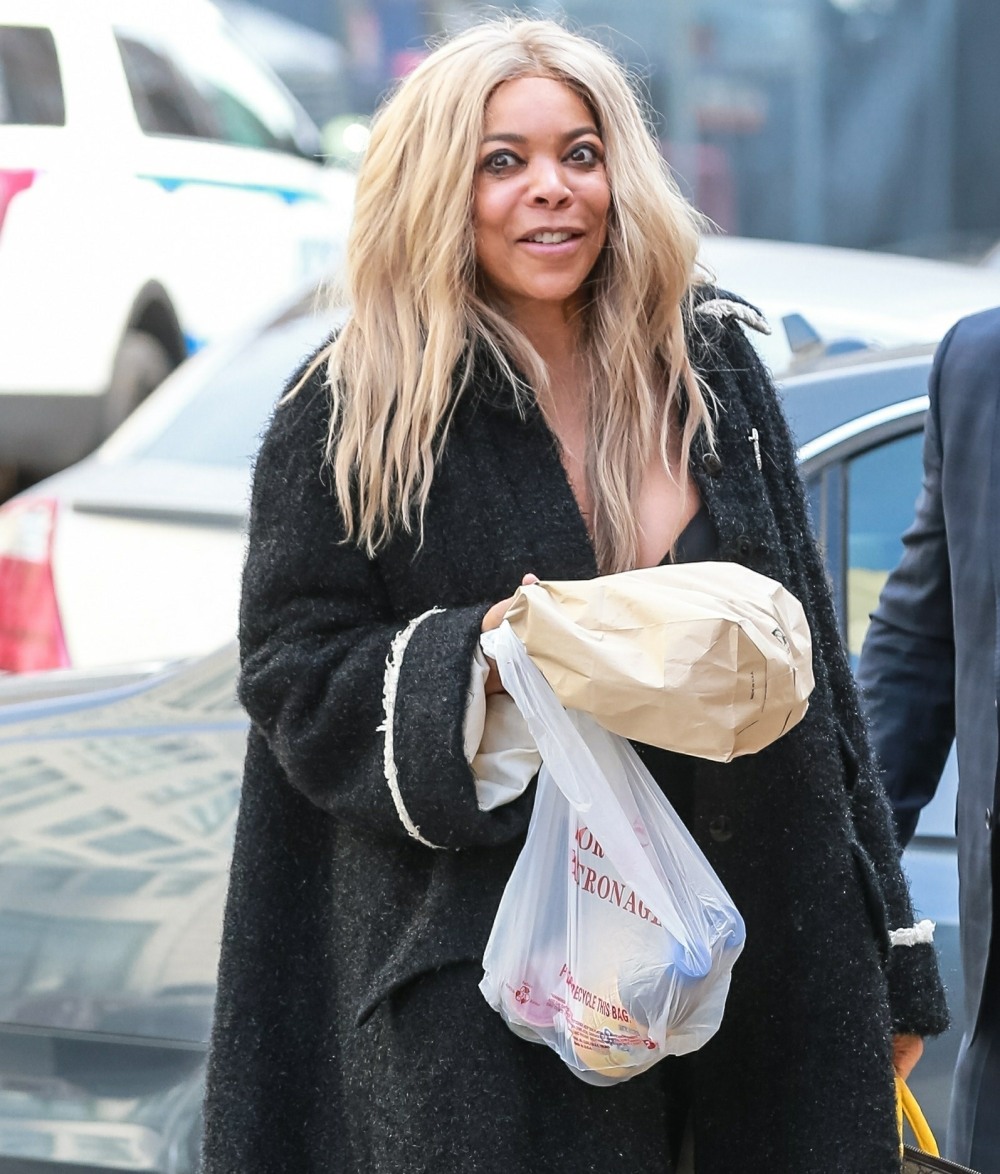 Photos courtesy of Backgrid.