Here are some photos from this weekend's NAACP Image Awards. This was the first year where the Image Awards were held at the Dolby Theater, which is the same venue for the Academy Awards. They got a great turnout this year, because they got both Lupita Nyong'o and BEYONCE. And many other peeps. As always, I'm just trying to find the most interesting fashion and the biggest names at the event. Per usual, Beyonce didn't bother walking the red carpet for the Image Awards. Red carpets are canceled for Bey. And honestly, I don't blame her for that. I do think it's a little bit funny that she absolutely wants us to see her ensembles though – she just wants us to see her lewks on her terms, not on some grubby peasant red carpet. So Bey Instagrammed her look – a white swimsuit and a robe, basically. She looks amazing.
Lupita Nyong'o wore Giambattista Valli. Considering her amazing fashion parade throughout the Us promo tour, I'm a little bit disappointed in this look? It's just kind of blah by Lupita's amazing standards.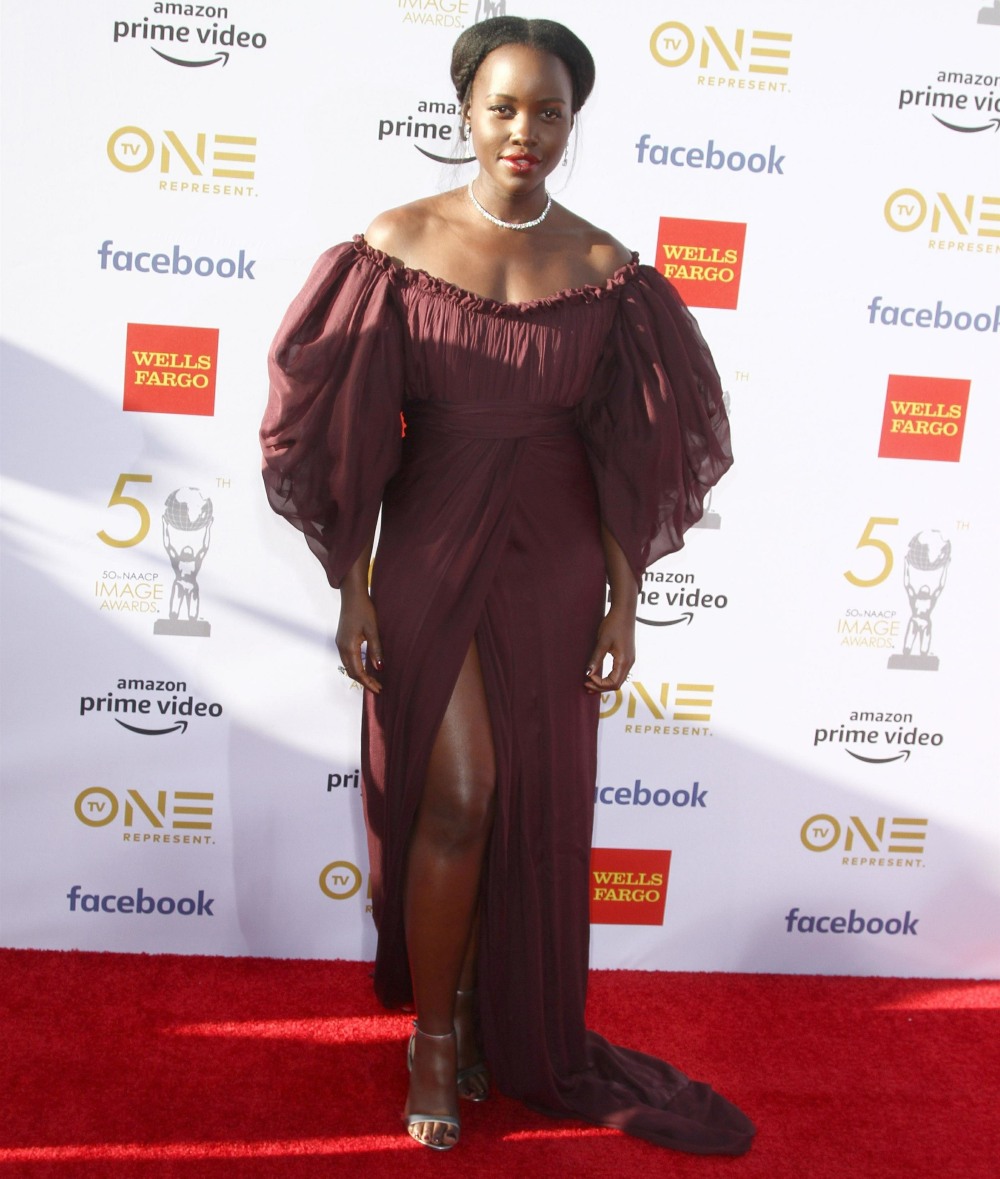 Danai Gurira – yes, it looks sort of like a repurposed comforter/bed skirt combo, but I also sort of love it?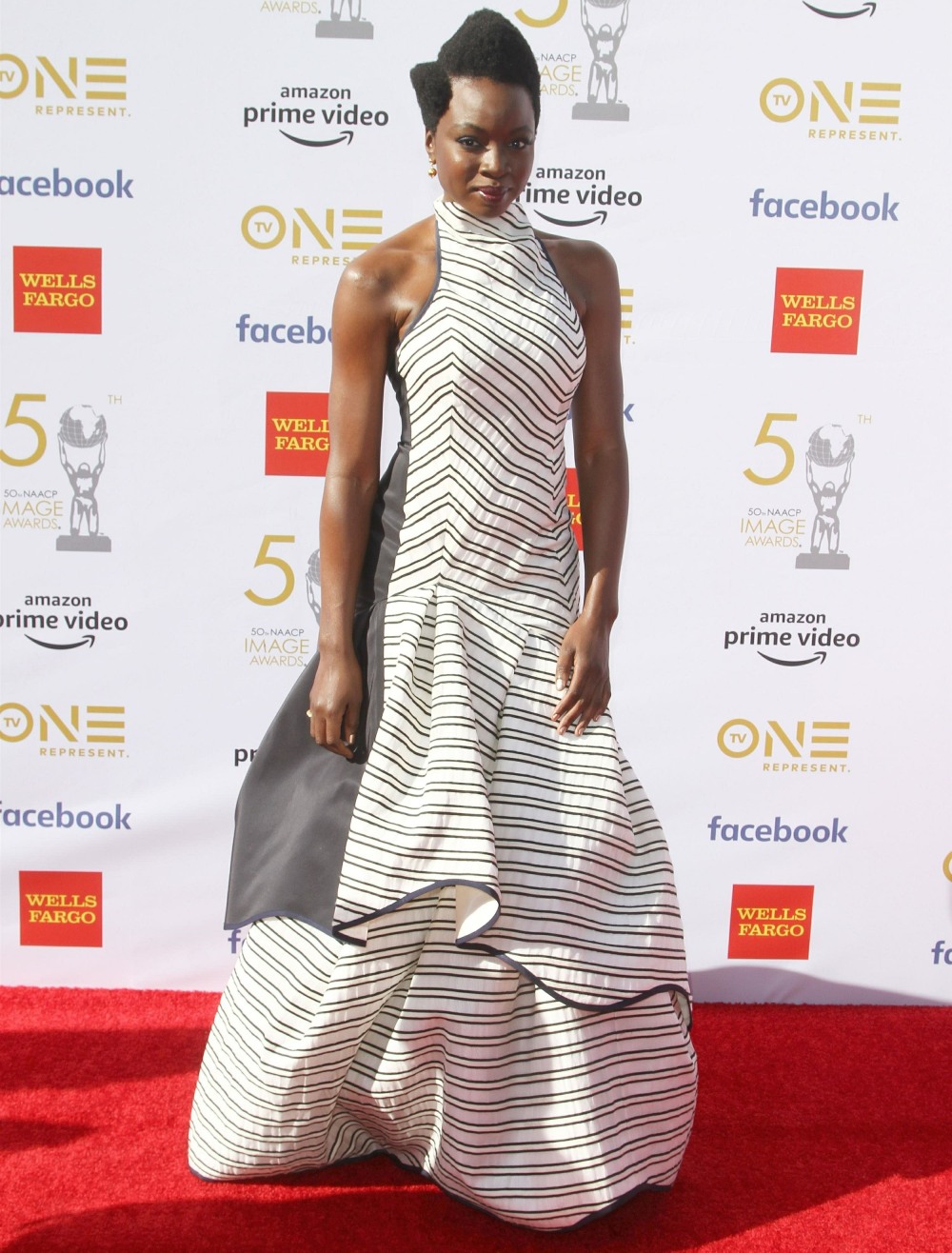 Love Yara Shahidi, can't say I'm a big FAN of this dress though. GET IT?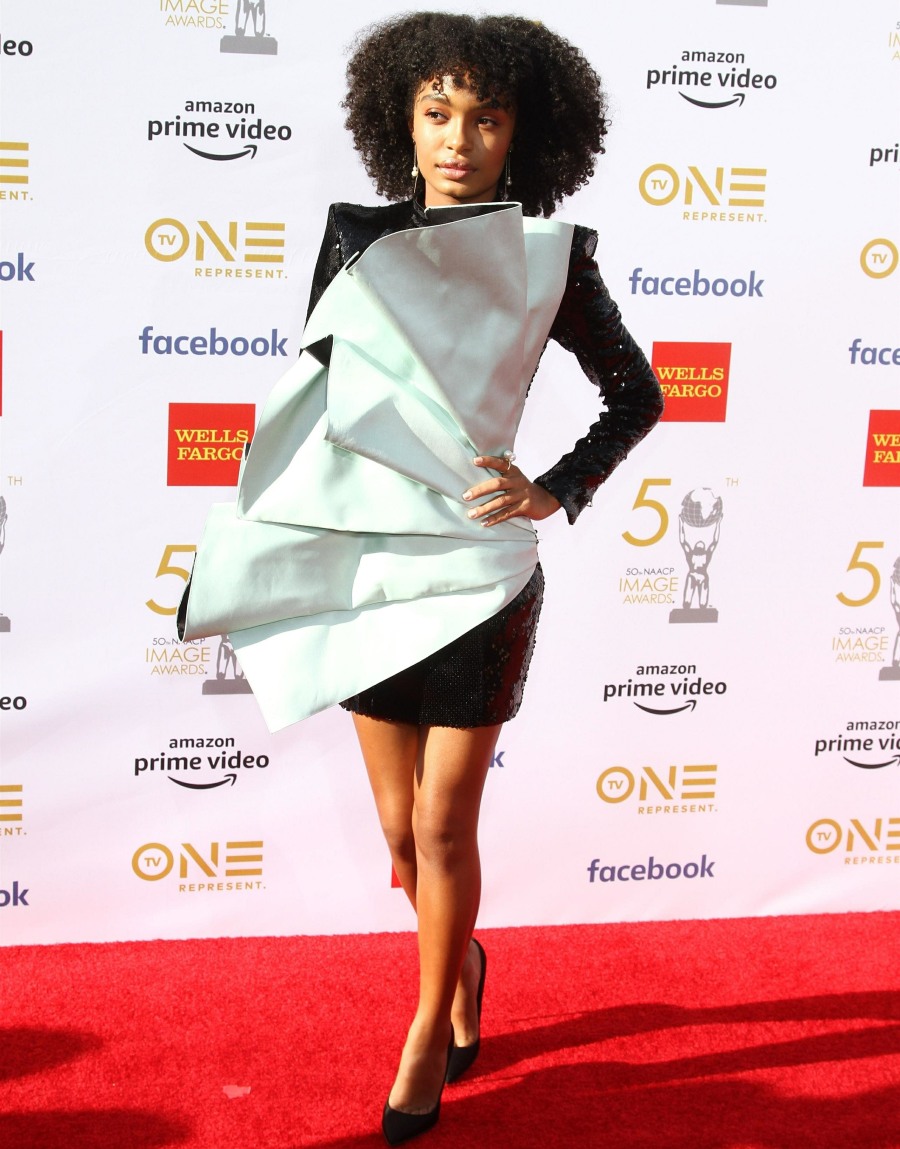 Michael B. Jordan is a man in camel. Don't love the color, but love that he experiments with men's fashion.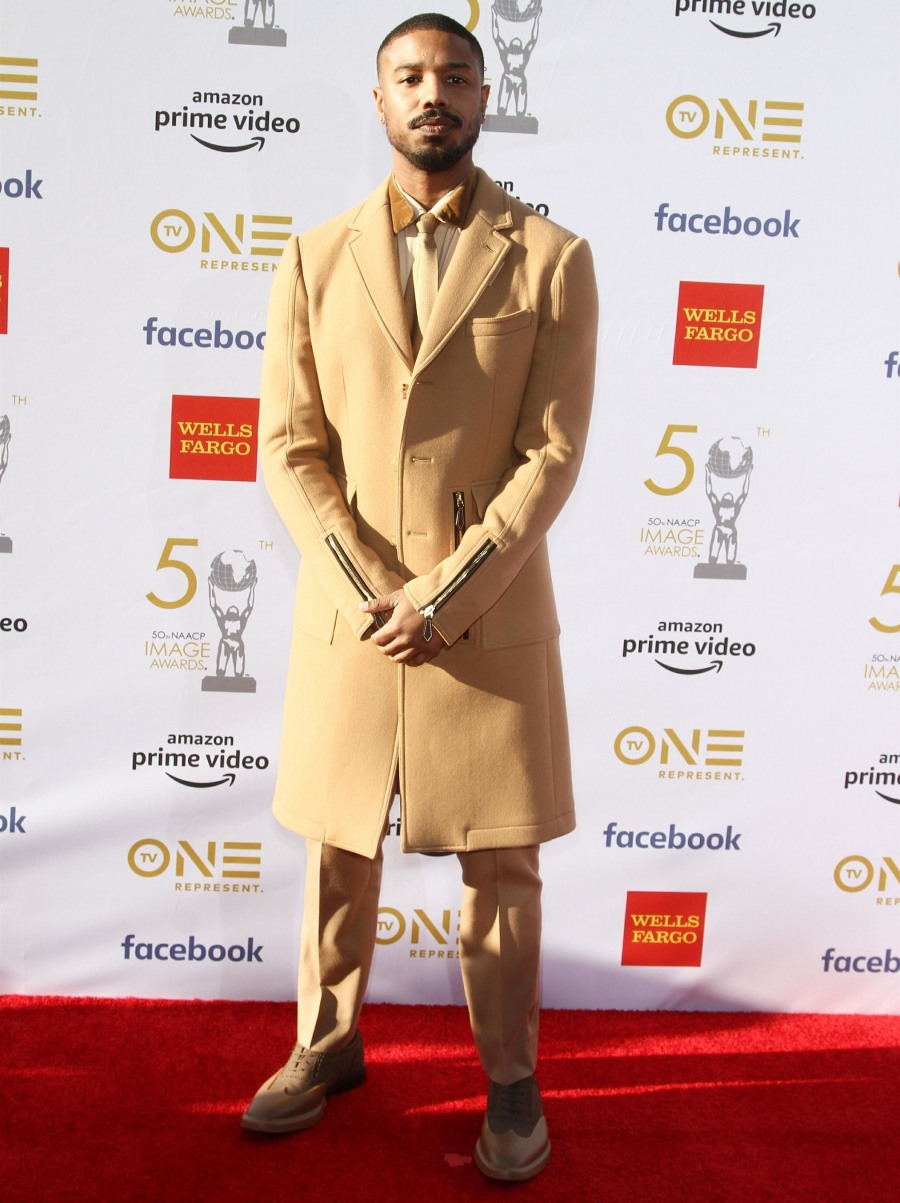 Cynthia Erivo in pink… this is both messy and delightful. It's way too much, but also… wouldn't this have looked at home at the Grammy Awards?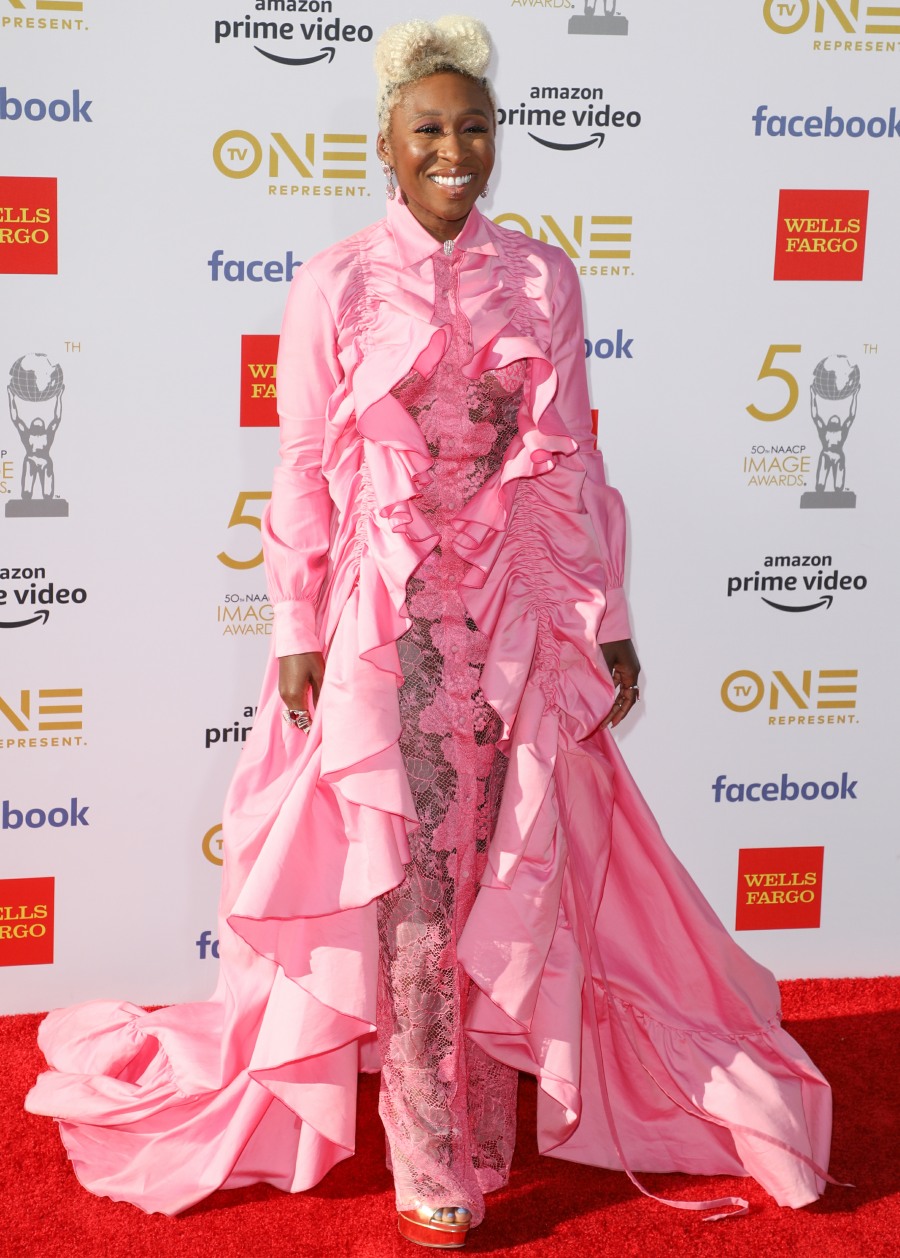 Find you someone who loves you as much as Tracee Ellis Ross loves experimental and weird fashion.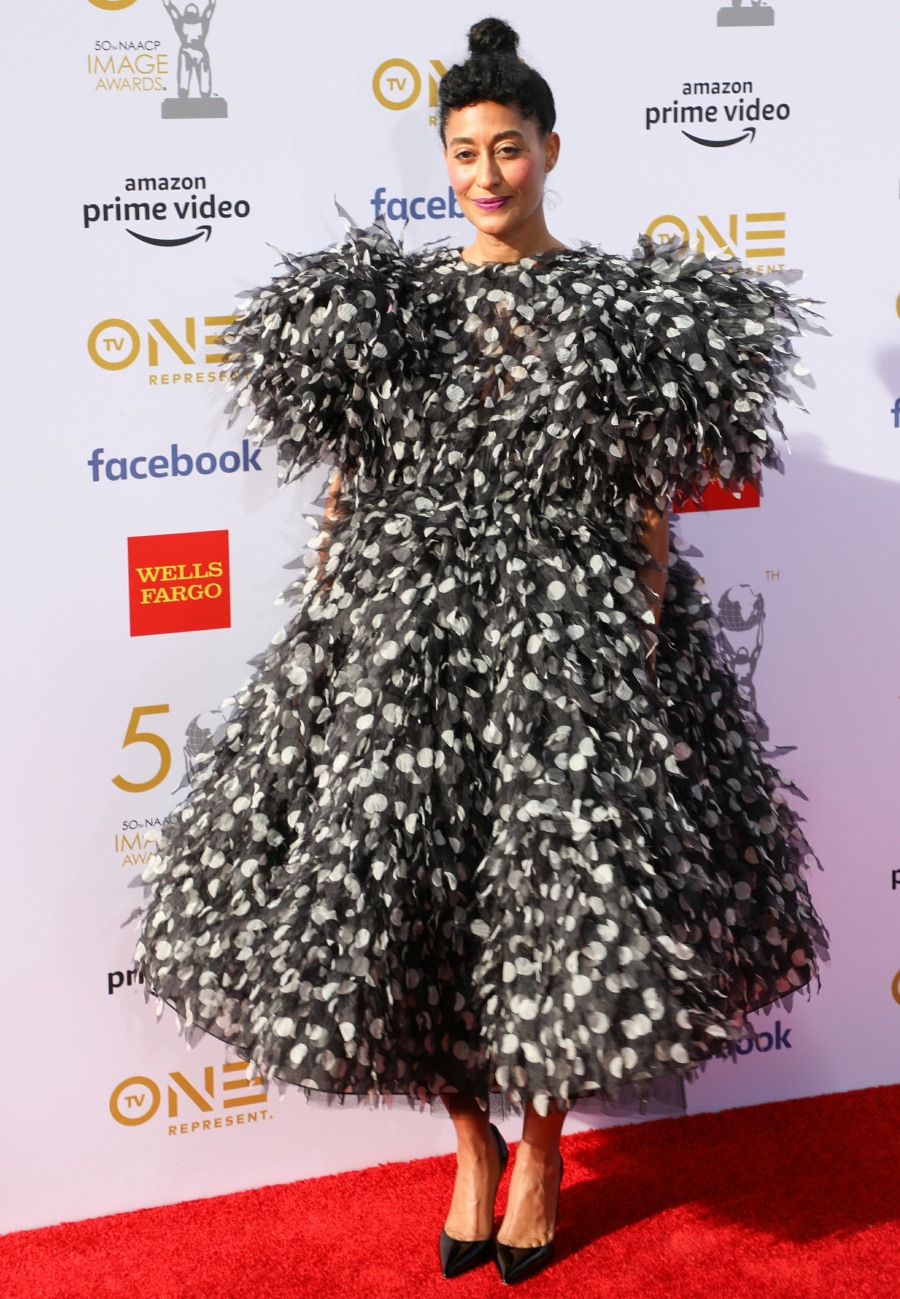 Storm Reid in a very princess-y and Audrey Hepburn-esque look. It would have been so much better without the puffy sleeves.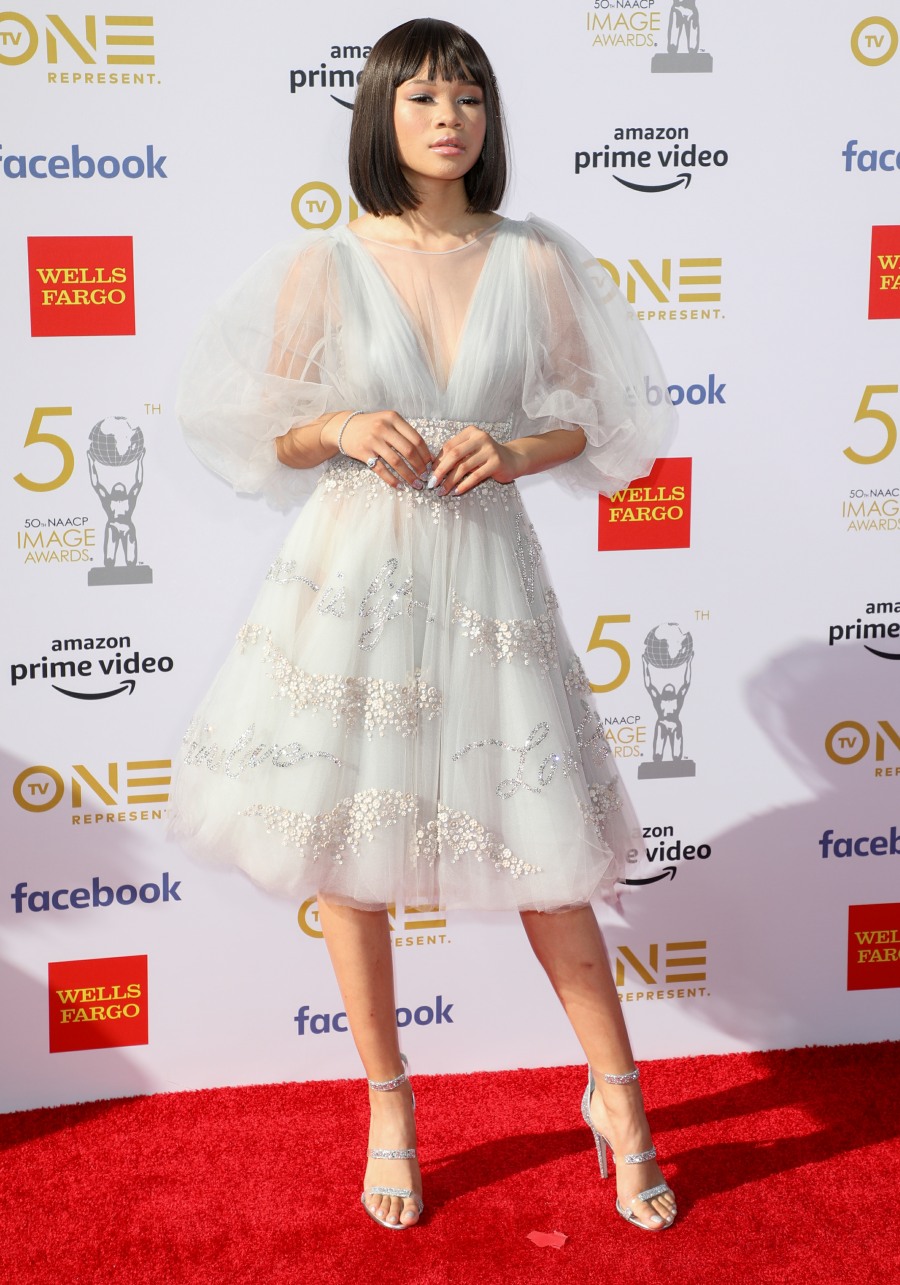 Ladies and gentlemen, Kate Beckinsale has peaked. She managed to find her way onto the red carpet for the NAACP Image Awards.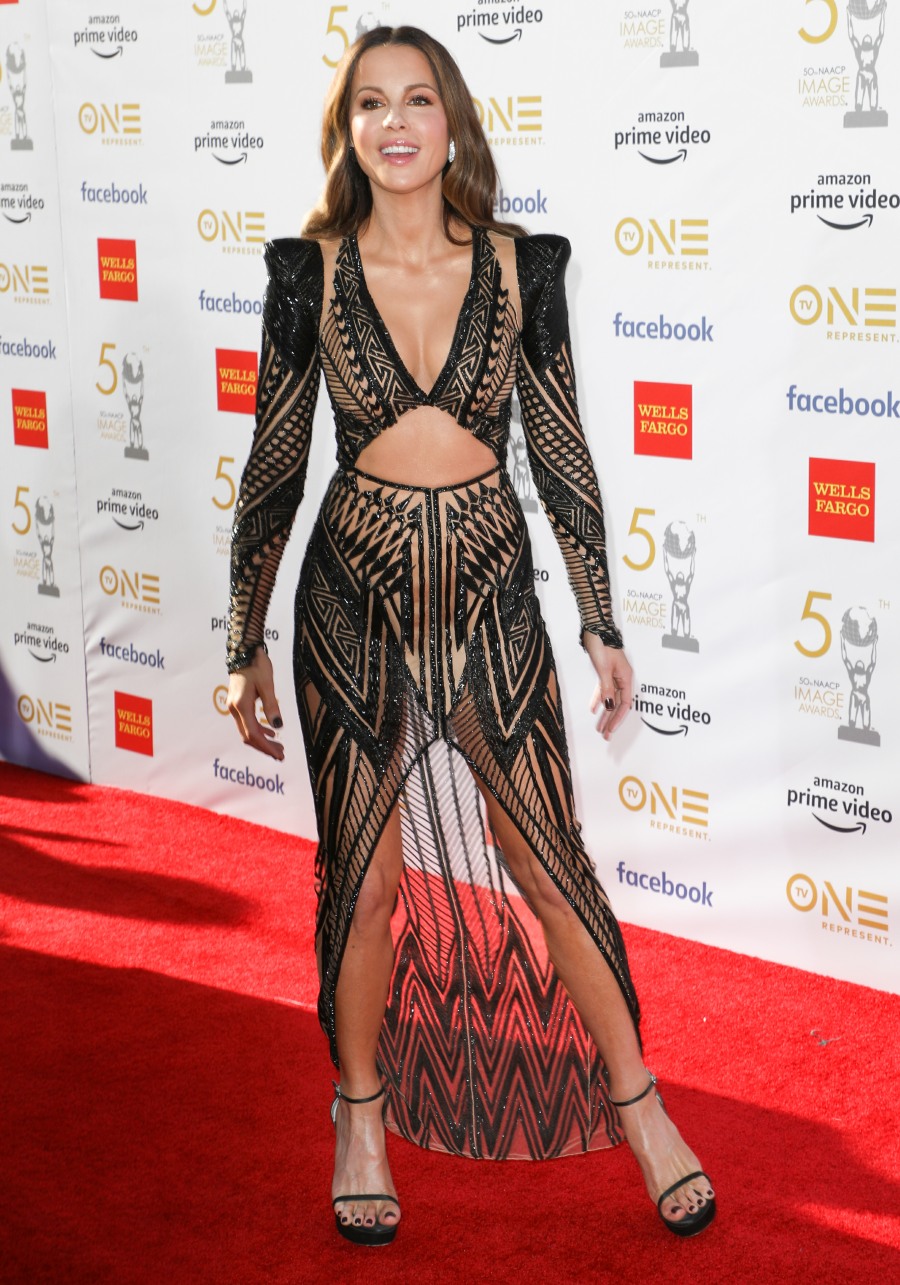 Photos courtesy of Getty, Instagram, Backgrid and WENN.