Since the Duke and Duchess of Sussex launched their Instagram account, their team has updated the IG feed with photos and information from Harry's events this week. As you can see from the above IG, they're much more detail oriented and comprehensive than the Kensington Palace team. Apparently, that kind of thing is by design – Vanity Fair says that Meghan and Harry will "help choose" which photographs go up on their 'gram, and what issues they call attention to using their 'gram. VF also says that Meghan and Harry will likely NOT get a Twitter feed. I'm still not 100% sure about that, but I was thinking back to when Clarence House finally acknowledged the hate being spewed online, and how big of an issue it is that there is no real way of moderating or shutting down comments on Twitter. Do you think that's it? Do you think that's why they're just going to stick with Instagram? Because if worse comes to worst, they can just shut down the comments on Instagram?
Meanwhile, it seems that the renovation on Frogmore Cottage is finally done, or completed to the point where they've now moved in. Sources told People Magazine, "They'll enjoy it much more in Windsor. They feel claustrophobic in their place in Kensington Palace." It's true – Nottingham Cottage is two-bedroom and reportedly it is like a dollhouse, everything is very cramped and tiny. Frogmore Cottage isn't some grand castle, but the renovations mean that they'll have space to really breathe and not be on top of each other constantly. That being said, I still believe that they will eventually have a spacious apartment within Kensington Palace. I just do. I think Frogmore is going to be their home for the next year or two, and then they'll get an apartment in KP.
Here are some additional photos of Prince William, Harry, Charles and David Attenborough at the premiere of Our Planet last night. No duchesses, just princes. Harry and William did this for their dad. And I can't help but stare at the body language. Also: in the Instagram at the top of this post, you'll see a slide of Meghan and Harry during their first trip to Botswana.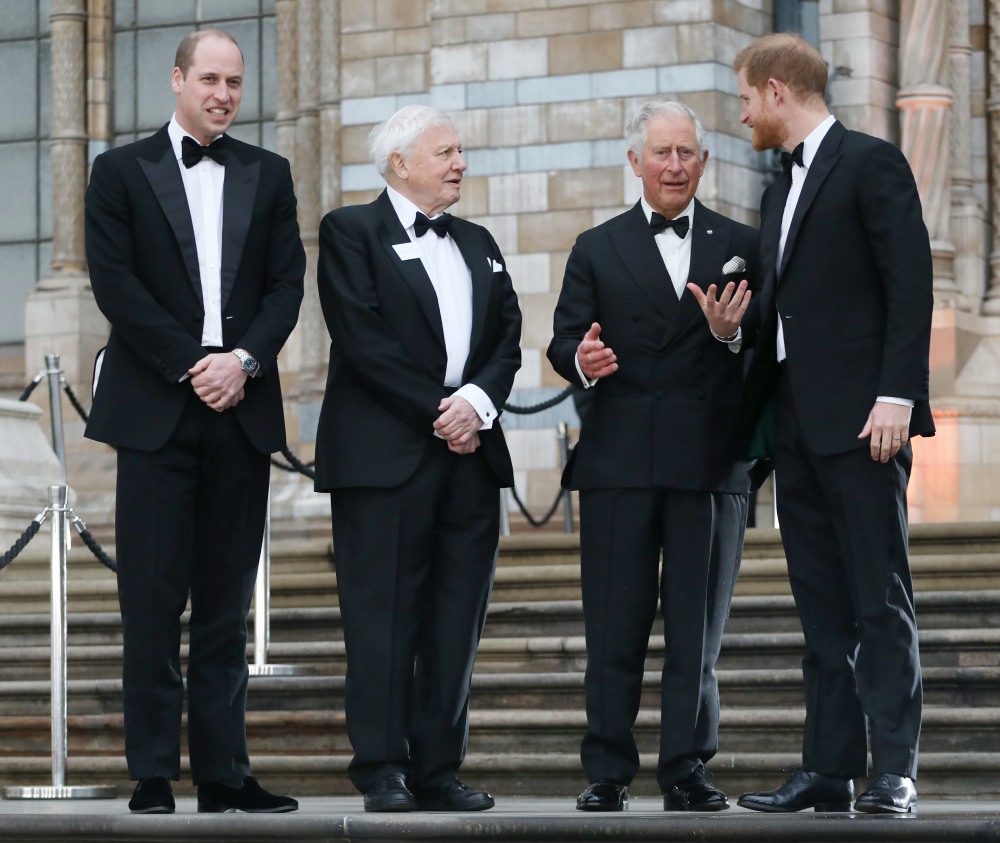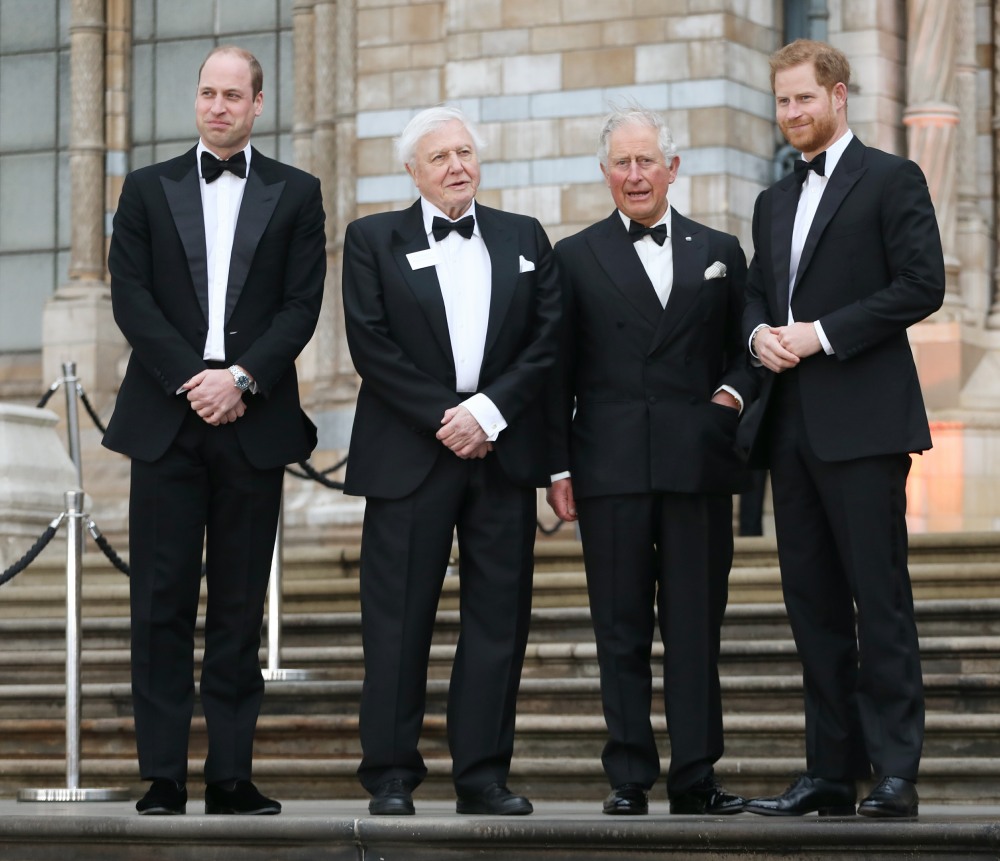 Photos courtesy of WENN, Instagram.