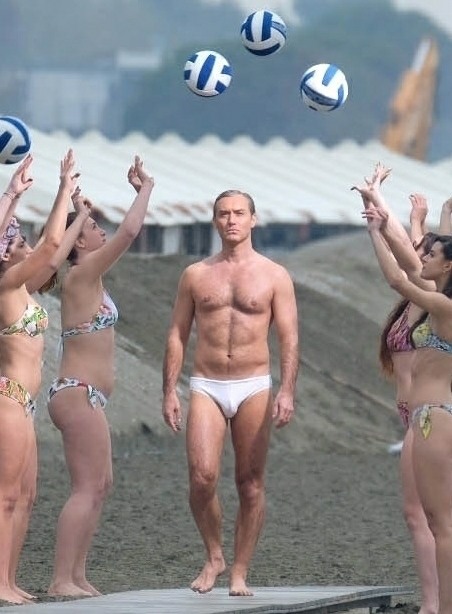 Most ladies my age still remember when Jude Law became a thing: it was when we saw his absolutely perfect face in The Talented Mr. Ripley. Something about the period costumes, the homoeroticism and that bath scene… a star was born, and his name was Jude Law. Jude ended up with an Oscar nomination for that film and he's worked steadily ever since. For a while, he was a movie star, but in his 40s, Jude has become an actor of all mediums. He had an unexpected hit with the Sky Atlantic/HBO series The Young Pope in 2017, and the limited series was so popular, they're making another one, this one called The New Pope.
These photos are from Venice, where The New Pope is filming. I couldn't tell you the plotline in these scenes. I have no idea what Pope Pius XIII is doing on the beach with those volleyballs and those ladies in bikinis. I do love that there seems to be some kind of papal Speedo in the same shade of white as a papal cassock. As for the youth of this pope… I mean, obviously "youth" is a relative term. Jude Law is older than me – he's 46 years old, and he looks like a good looking man in his 40s, which I enjoy. His youthful prettiness has matured. He's now strikingly handsome. I like that he's filled out too – he has a great body, but he also looks like he eats, and like he's not permanently on a diet. These photos are causing such a stir online and frankly, I'm here for it. We need more good looking men strutting their asses around in papal Speedos.
The New Pope will bring in John Malkovich in an unspecified (at this time) role. Which is probably why (SPOILER) Billions suddenly wrote off Malky's excellent Russian character this week – Malky was due in Italy to ten episodes of The Hot Young New Pope.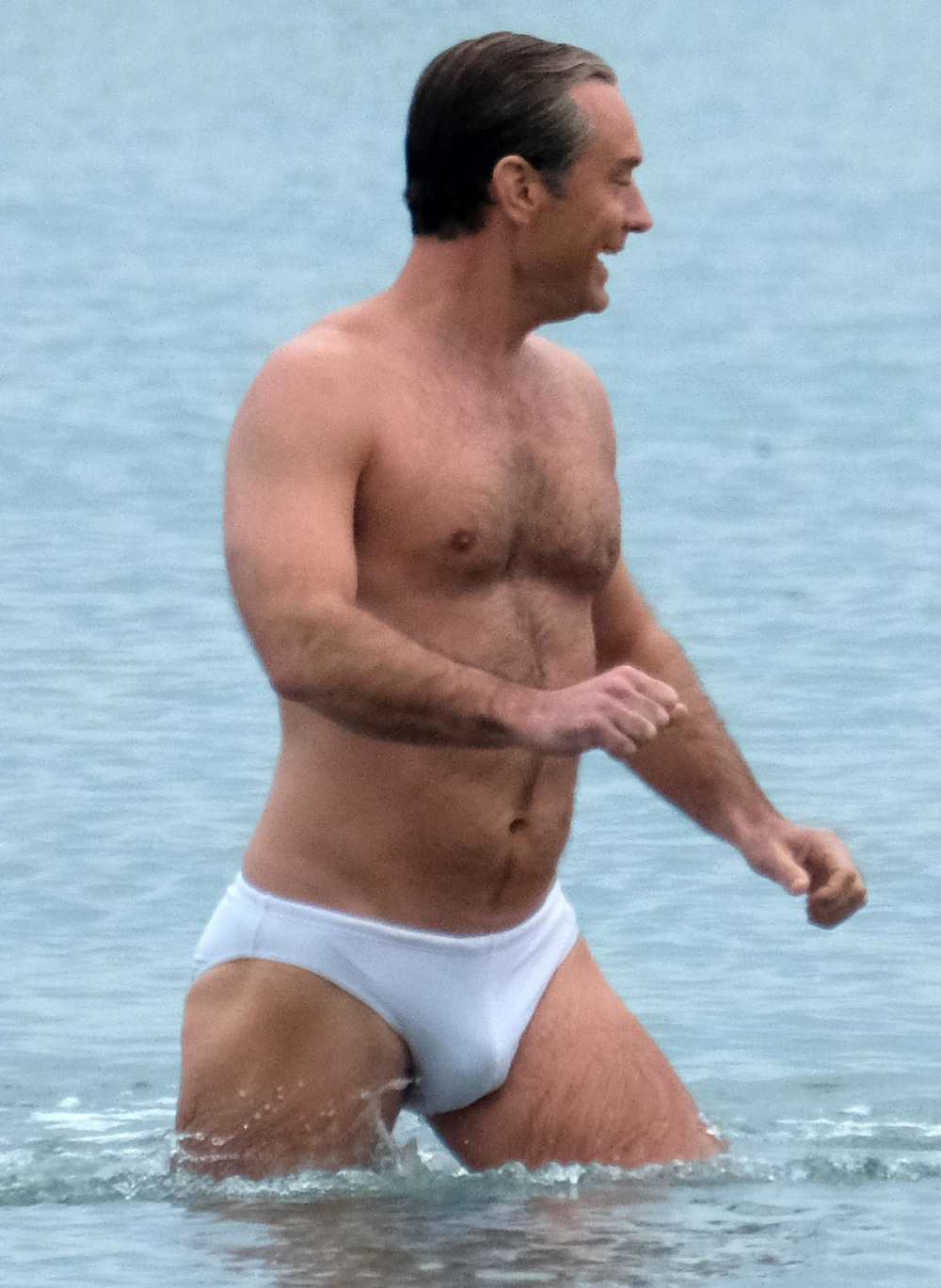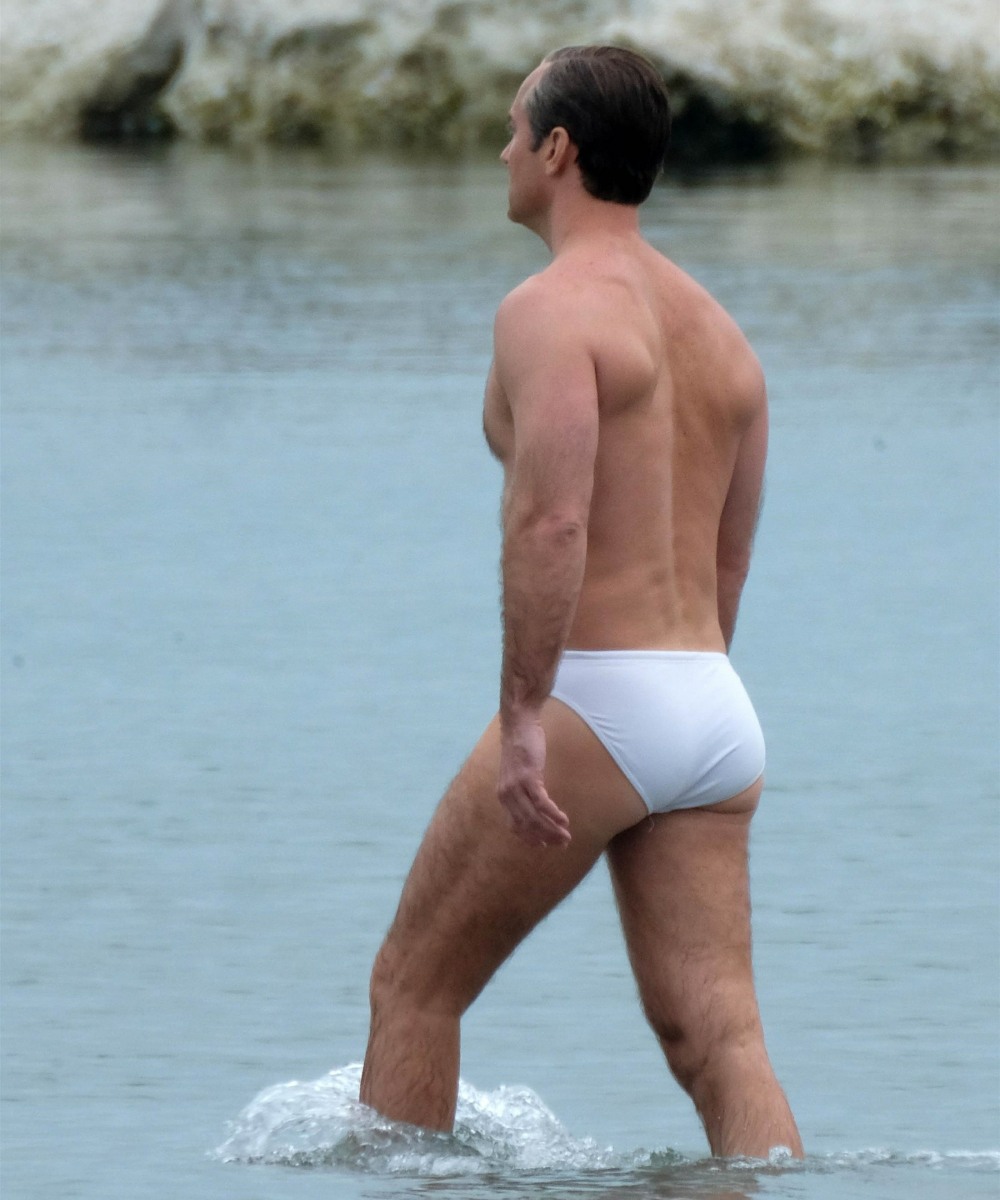 Photos courtesy of Backgrid.