I have a lot of crap in my house. As much as I want to be a more minimalist person, I just end up accumulating so much STUFF. Magazines, books, shoes, clothes, furniture, the tchotchkes of life, man. And I'm a single woman with a cat! I can't even imagine how much sh-t would be in my house if I had kids. The toys, the child paraphernalia, the kid-made gifts, the drawings I couldn't throw out, and on and on. So how is that Kim Kardashian and Kanye West's home is so…minimalist and stark? I know that HIS style, but they have three kids! Where are the toys? Where are the strollers and tchotchkes and magazines and books?
After once claiming that they would never put photos of their forever-home into the public sphere, Kim and Kanye allowed Vogue's cameras into their abode. I imagine it was one of several prerequisites for putting Kim (solo) on the cover of the May issue of Vogue: she had to give Vogue a big exclusive (the law school breaking news) and she had to allow Vogue to photograph inside the West-Kardashian home. I'll admit it – I enjoyed this video just for the chance to creep on their interior design and layout (which is nonsensical). Behold, Kim's "73 Questions With" video:
Kim's bragged about how her kids are super-quiet and well-behaved in previous interviews, but in this video, you get to see the kids behaving like… typical kids. Adorable, annoying, sweet, needing attention from their parents. I also think that the kids would probably be quieter or better behaved if they were allowed some kind of intellectual stimuli? Where are their toys? Chicago rather desperately wants to get down and crawl and play and do her own thing but Kanye keeps holding her back. Saint is clearly his mom's doll – they seem very attached to each other. And I wish North was in school, damn.
Going back to the interior design… I expected all of the white and beige and, I mean, it's a look. I don't think I expected everything to look SO blank and basic though. Sure, it's sort of blandly beautiful, but I would love to see some pops of color, something, I don't know.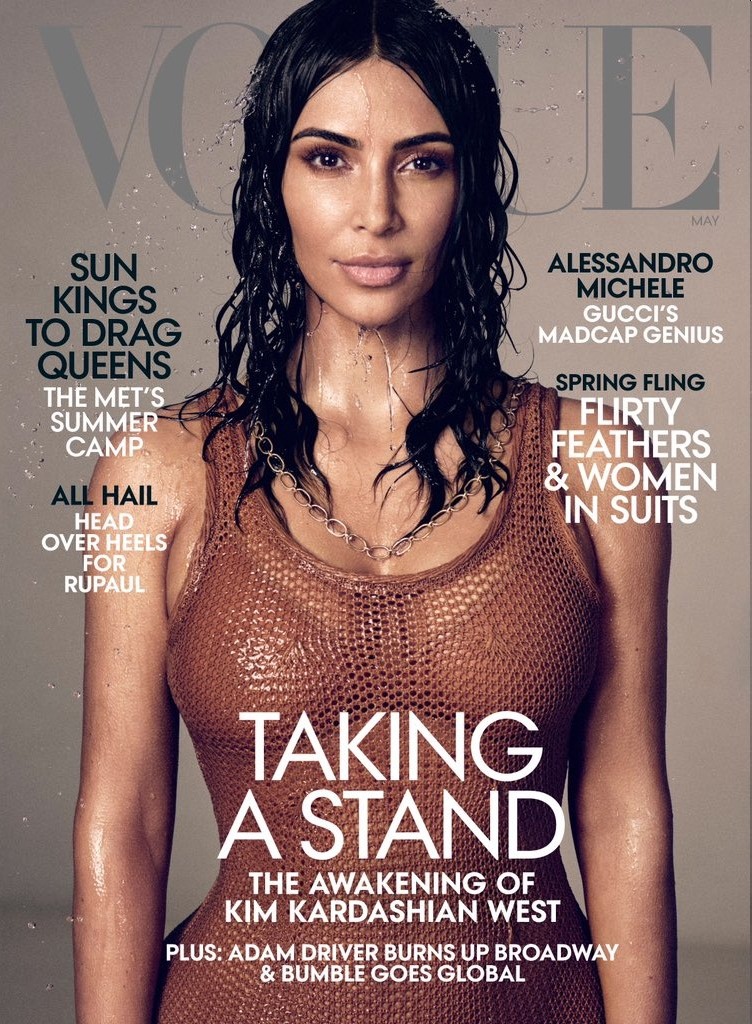 Photos courtesy of Vogue.