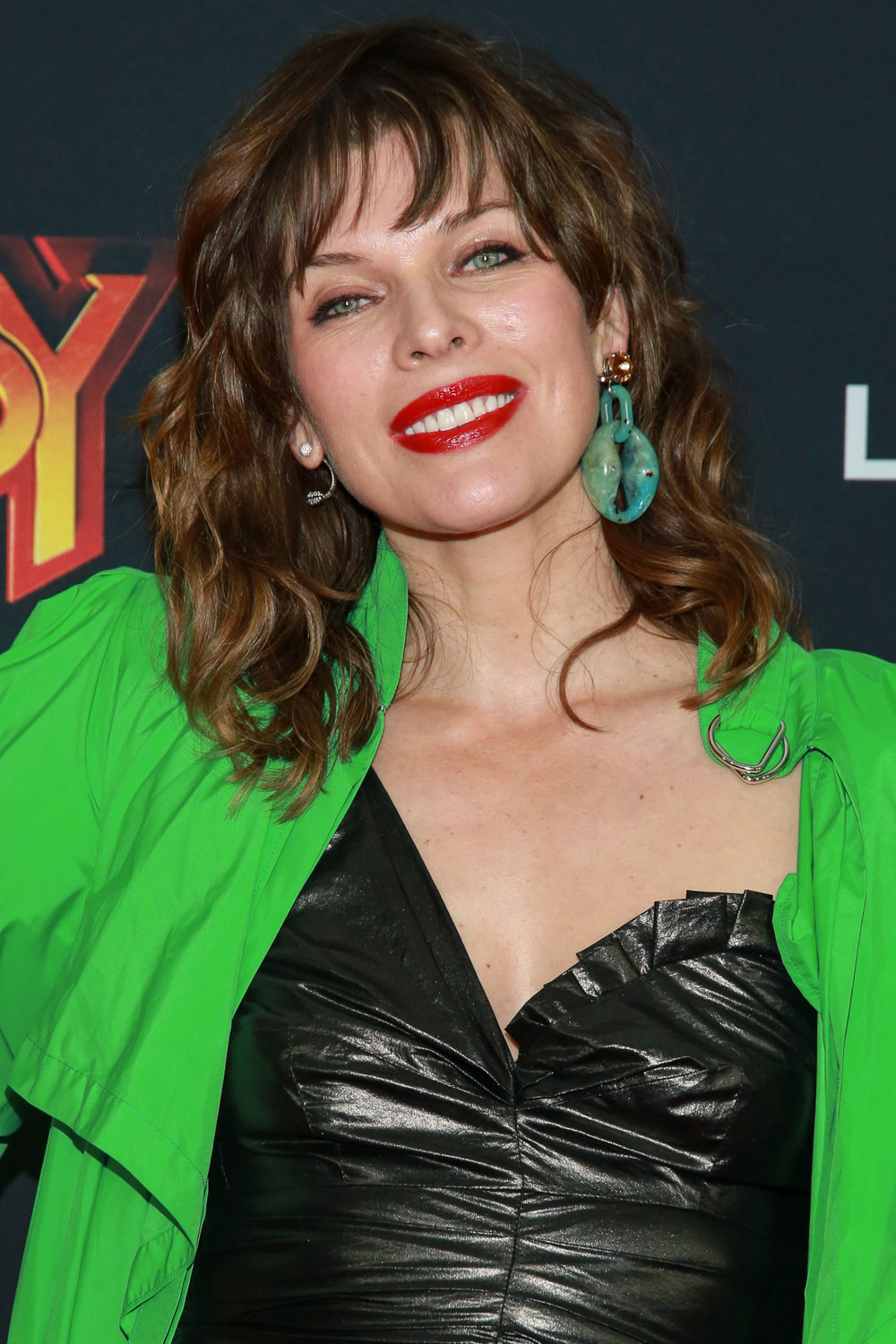 I follow Milla Jovovich on Instagram and she often livestreams her crazy hard workouts. I haven't watched more than a few seconds of them, it feels voyeuristic to me, but she clearly works really hard. It turns out that she's training for an action movie coming out next year called Monster Hunter. She's also in Hellboy, which just came out last week. She told People Magazine about her diet and fitness plan and I wanted to talk about it because it's one of the most sensible and non-faddish diets I've heard. We so often talk about celebrities cutting out entire food groups, fasting for large portions of the day and subsisting on very little food. Milla just kicks butt at the gym every day, eats mostly vegetables and used portion control. She also has some reasonable things to say about keto.
Milla Jovovich tells PEOPLE Now that she's found the keto diet "can be hard to sustain."

"You have to kind of be an expert in nutrition to really know that you're doing it correctly," she adds…

"I changed my lifestyle over a year ago to prepare for a new action film I'm doing called Monster Hunter that's coming out in 2020. To be honest, I just found that making sure that 80 percent of my diet during the week is vegetable-based and everything else is just smaller portions, helped my skin, helped my energy levels, just helped everything," she says.

Additionally, Jovovich makes time to work out "every day," which helps boost her energy levels.

"Mentally I just feel so much better," she shares. "I used to get overwhelmed and deal with depression, I just feel so much sharper."

"I can truly stand behind it, and that's why I started posting," she says. "This isn't just something I've done for a few weeks and I'm like, 'Hey it works.' I've done it for a year and I see that it works."

As for cutting out entire food groups, the actress takes a more realistic approach.

"I eat everything," she says. "I think we all need to eat a little bit of everything, I just keep the processed foods to the weekend."

As for the other changes she's made that have helped alleviate her depression, Jovovich shares that she's learned to "do things that made me feel positive" — which includes focusing on her daughters: Ever Gabo, 11, and Dashiel Edan, 4.

"For me, gardening was something that I started doing before the fitness stuff. I've always loved drawing, I've always loved artwork, design, music. But of course being a mom is my no. one hobby," she says. "I love it. It's so much fun. I love being there for the girls."

"It was just trying to do things that made me feel positive, like growing things. Having hobbies, having interests, it's really important to not just sit around and be in your own head. You got to be curious and interested in the world around you, and I think that helps," she adds.
I like how she says she eats everything but in small amounts if it's bad for her, like processed food. This is nice to hear from a celebrity eating reasonably instead of depriving themselves across the board. She also really tries to focus on things that bring her joy and help her be creative, like music, art and gardening. I found this interview kind of inspiring to be honest. She's so enthusiastic about making these changes and she gave a lot of good advice about doing what makes you happy. I need to listen to more music and make sure I'm getting in a workout every day. I love working out but have been recovering from a medical procedure and have only recently been able to start exercising again. It really makes a difference in my mood and how I feel about myself as she mentioned.
Milla's Hellboy outfits have been kind of crazy though.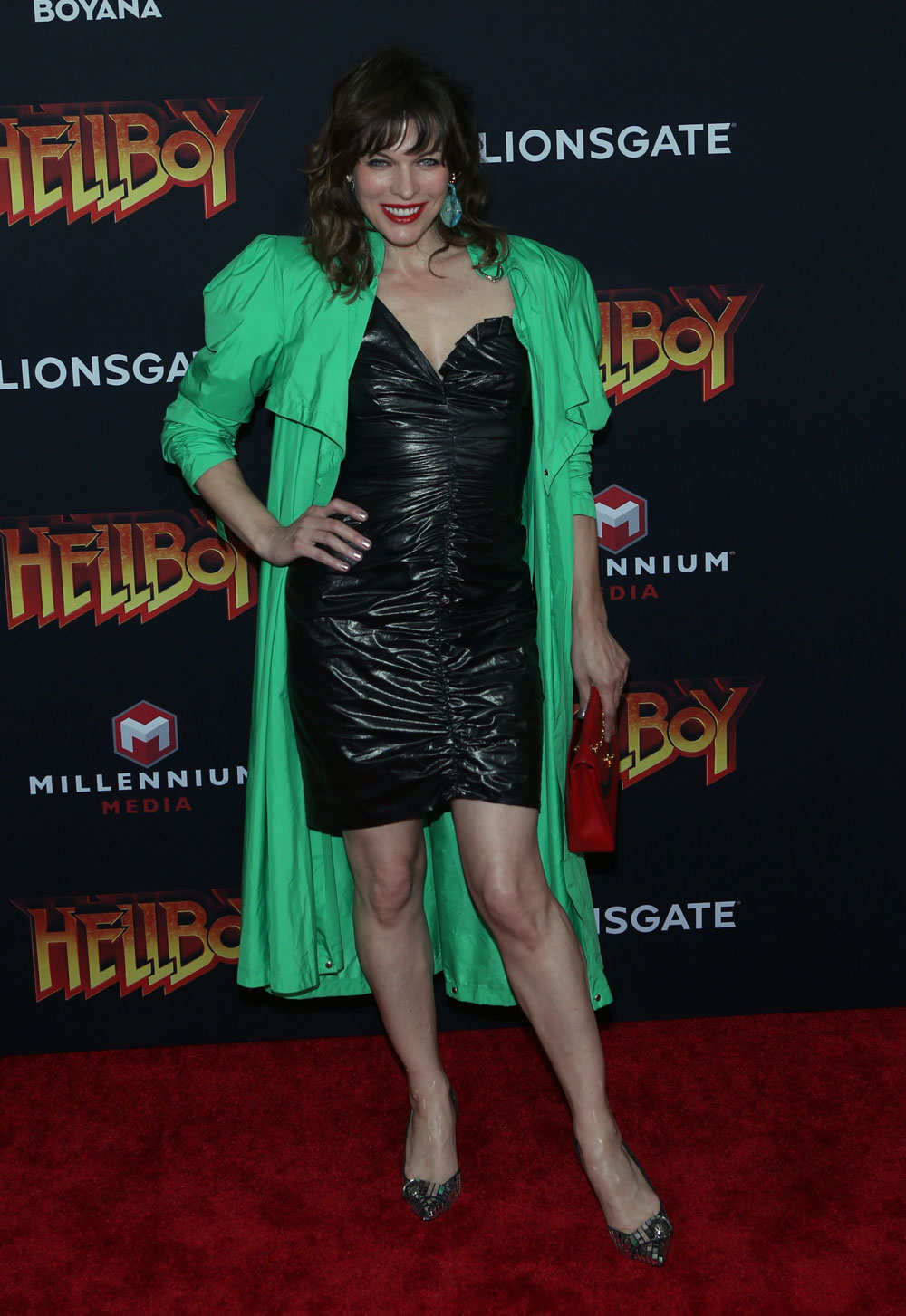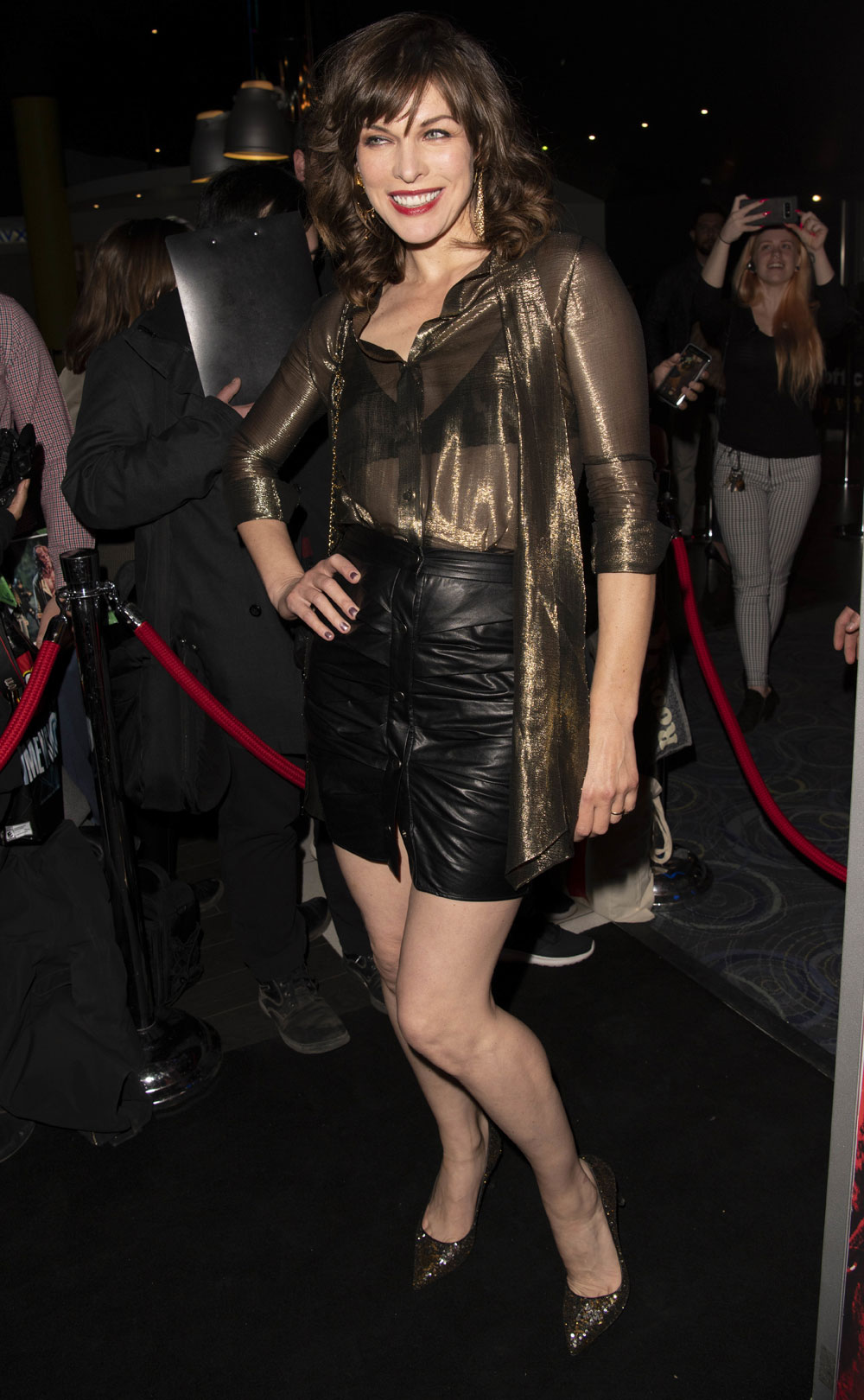 Photos credit: WENN and Avalon.rd