Embed from Getty Images
Tracy Pollan and Michael J. Fox, who have been married 31 years(!), were on The Tonight Show promoting her new cookbook, called Mostly Plants. She explained that she's a flexitarian, which means that she does eat meat and fish but tries to mostly eat plants and grains. I might be one of those, I like that term, as I try to eat less meat and fish. Tracy used to be a vegetarian but wasn't getting enough protein and nutrients during her second pregnancy so she made an exception. Michael also discussed his foundation, which was founded in 2000 and has raised 800 million for Parkinson's research! He cracked some jokes and he looks like he's doing great. They showed a photo of the first time they met, on the set of Family Ties, and Tracy explained how she knew she wanted to date Michael.
I had been asked to screen test for Family Ties, but I had never watched the show. I actually had heard his name. So Back To The Future had just come out and I thought 'I better go watch it because I have no idea who he is.' So I went by myself, I sat down at the theater on 86th street and I saw it and I thought 'Oh this guy actually like maybe has a future.'
Can you imagine seeing a guy starring in a movie and then getting to date him? That would be so cool! Back to the Future and Michael J Fox were the epitome of cool, I remember it well. Tracy and Michael smiled at each other when Fallon said they'd been together 30 years and seemed to still be sweet on each other. Fallon asked them if they had any secrets and Michael said "keep the sex dirty and the fights clean," which I've heard before! Then they joked that they were embarrassing their kids in the audience, who are 17, 24 and 29. Their daughters Esme and Schuyler are the youngest and son Sam was their first.
Michael also admitted that he offends Tracy, which is a good cook obviously, by putting salt and pepper on her food before he tastes it. That is annoying when you cook a meal and someone puts salt and pepper on before they taste it, but at least you know that's what they always do and isn't the food. I'm so glad to see they're doing well. Michael is doing so much for Parkinson's research and awareness, he's really changed the conversation around that disease and helped further research.
Look how cute they are together!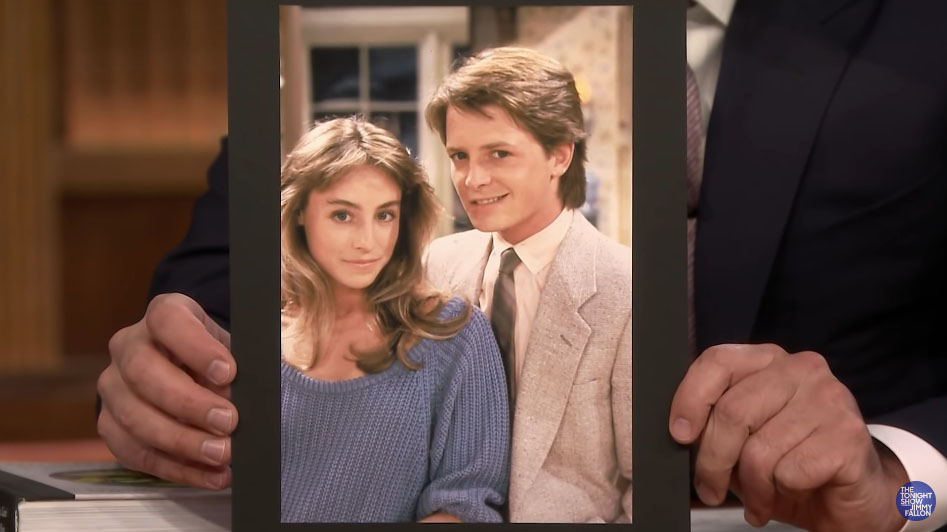 Here's that interview: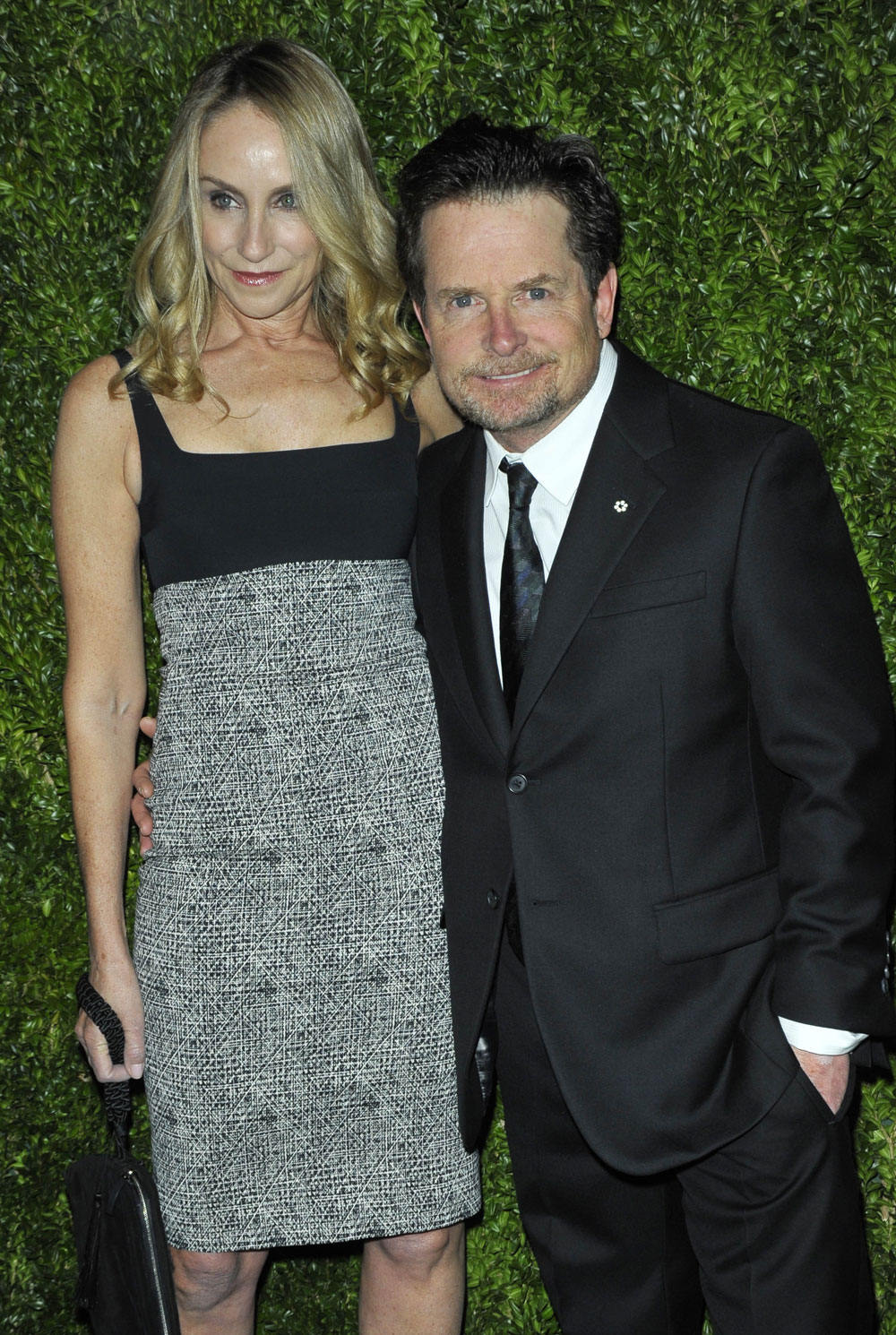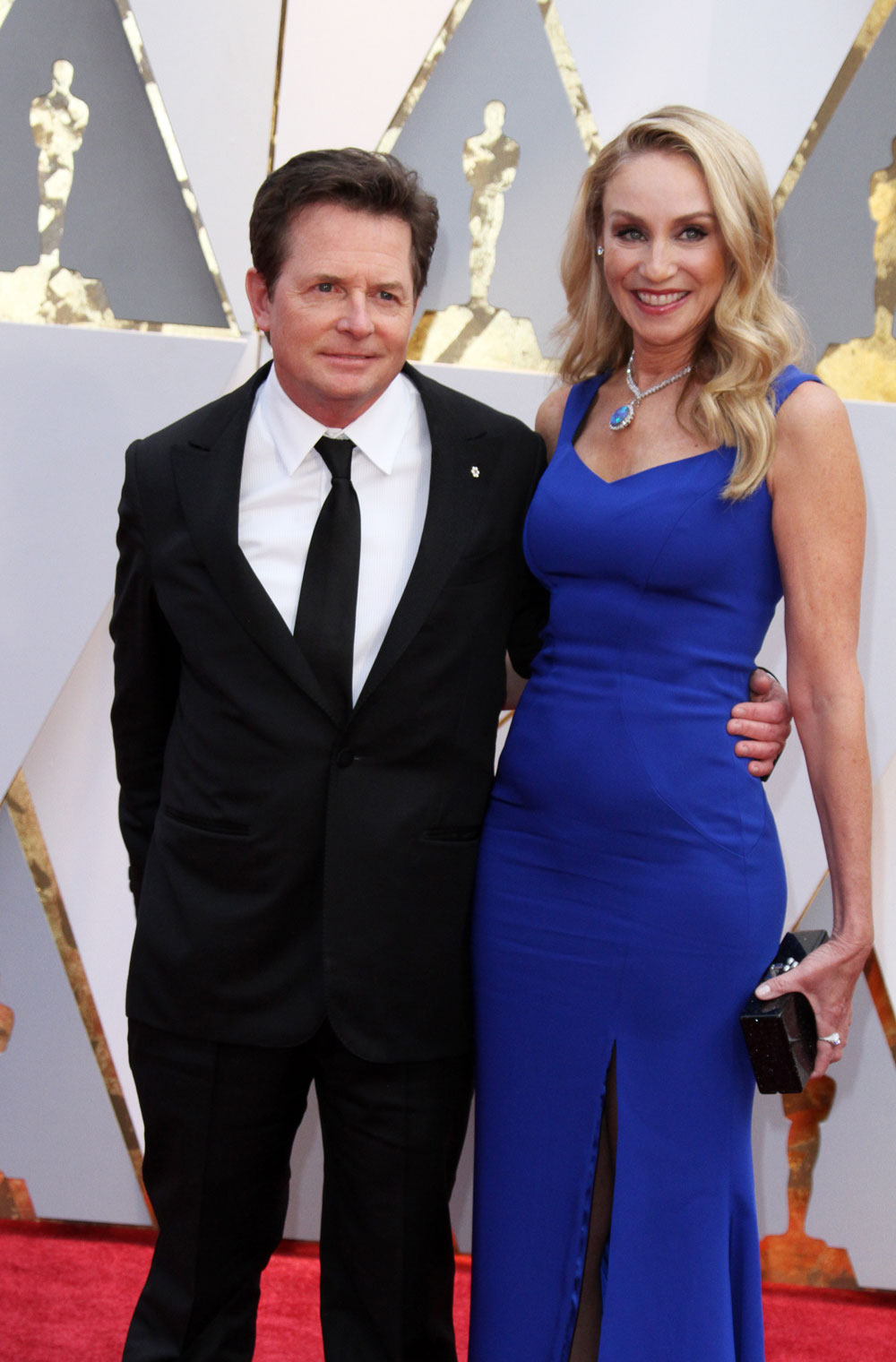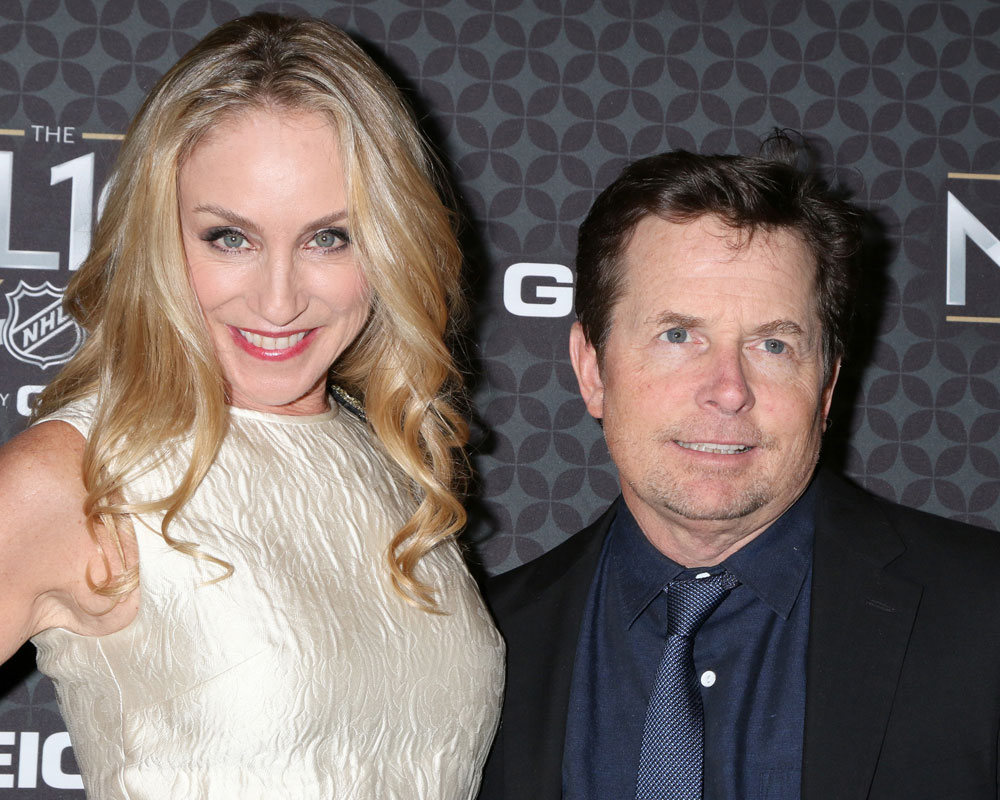 photos credit: WENN, Getty and screenshot from YouTube